Replimune adds a $55M round and some ex­pert help as it pur­sues next-gen on­colyt­ics R&D
Some of the pi­o­neers in on­colyt­ics drug de­vel­op­ment have gone back to the ven­ture well to fi­nance their lat­est play in the field. Replimune, which got start­ed in Ox­ford and is based in Woburn, MA, tanked up with $55 mil­lion in ven­ture cash. That mon­ey is be­ing used to po­si­tion the com­pa­ny for its first round of clin­i­cal work.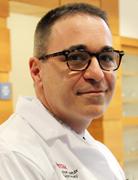 Howard Kauf­man, Replimune
Replimune is bring­ing in a rec­og­nized ex­pert in the im­muno-on­col­o­gy field as CMO along­side the round. The biotech re­cruit­ed Howard Kauf­man, who had been chief of the Di­vi­sion of Sur­gi­cal On­col­o­gy at the Rut­gers Robert Wood John­son Med­ical School and from 2014-2016 was pres­i­dent of the So­ci­ety for the Im­munother­a­py of Can­cer.
Replimune is one of sev­er­al up-and-com­ing biotechs that hope to do bet­ter than the first en­try in the field. The ap­proach us­es on­colyt­ic virus­es to specif­i­cal­ly in­fect can­cer cells and de­stroy them while flag­ging the im­mune sys­tem to send in the sen­tinels for a fol­lowup at­tack.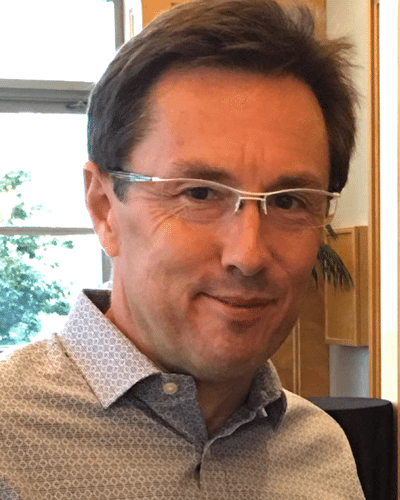 Robert Cof­fin
Com­pa­ny founder Robert Cof­fin was the CSO at BioVex when Am­gen scooped up the com­pa­ny and its lead drug, tal­imo­gene la­her­parepvec (T-VEC), now sold as Im­ly­g­ic. Philip Ast­ley-Sparke — a part­ner at For­bion — is the for­mer CEO at BioVex and is now ex­ec­u­tive chair­man at Replimune.
Ac­cord­ing to their web site, Am­gen has now paid off $675 mil­lion of the $1 bil­lion deal of­fered to snag that drug.
It's no great sur­prise that For­bion was an ex­ist­ing in­vestor and came back for the B round, along with At­las Ven­ture and Omega Funds. Fore­site Cap­i­tal led the lat­est round with a group of new in­vestors in­clud­ing Bain Cap­i­tal Life Sci­ences, Red­mile Group, Cor­morant As­set Man­age­ment.
Brett Zbar from Fore­site Cap­i­tal will join Replimune's board of di­rec­tors along with Kapil Dhin­gra, a Roche vet and well known can­cer ex­pert on sev­er­al biotech boards.