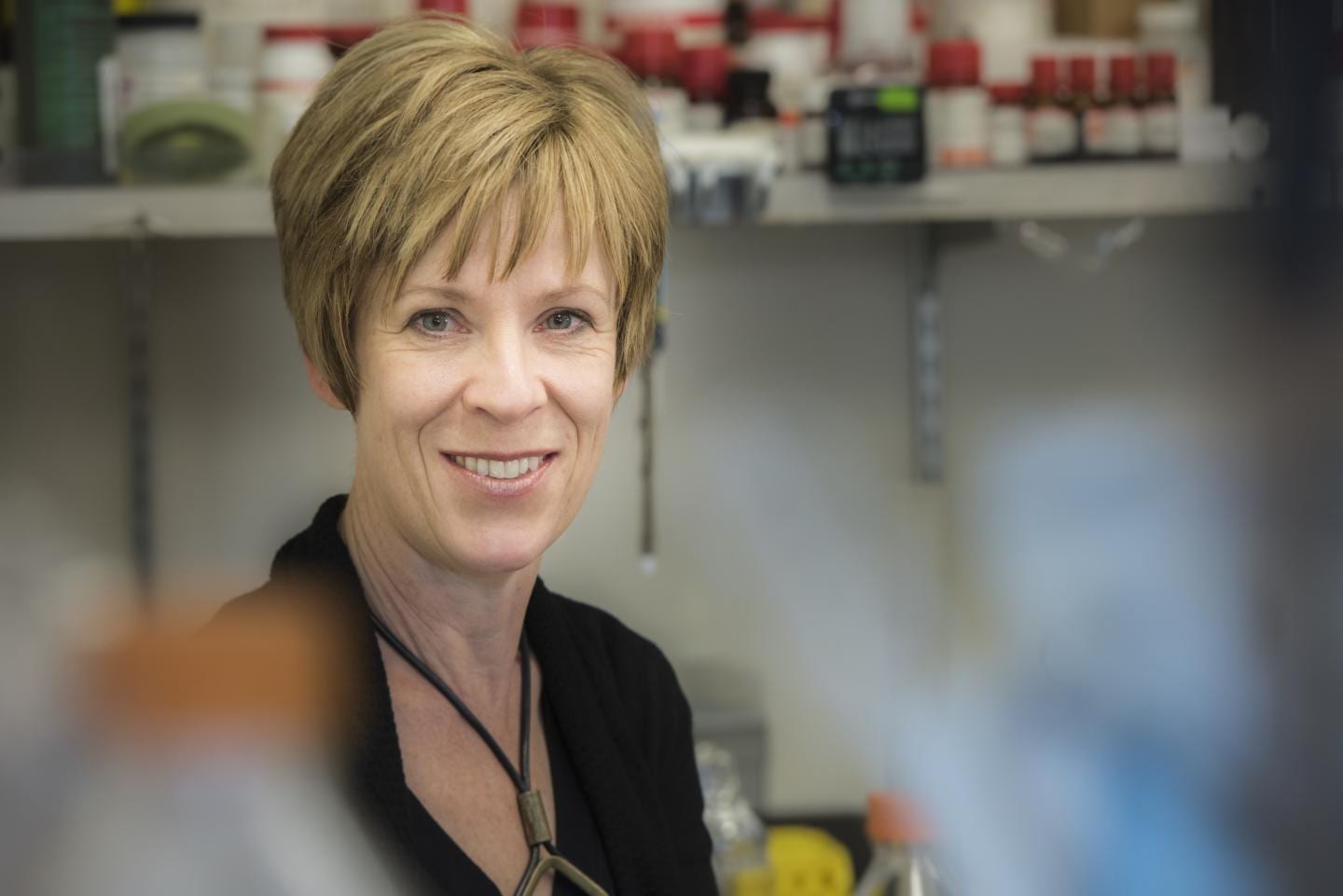 Paula Cannon (Credit: Richard Carrasco)
Re­searchers teamed up to de­vel­op a 'three in one' HIV treat­ment — and the NIH is throw­ing in $14.6M
The NIH is pitch­ing $14.6 mil­lion in­to a "three for one" HIV re­search pro­gram led by USC and the Fred Hutchin­son Can­cer Re­search Cen­ter that aims to strike the need for dai­ly med­ica­tion — or even achieve a "home run" cure.
The five-year grant will back pre­clin­i­cal stud­ies that com­bine gene edit­ing with tech­nol­o­gy to im­prove bone mar­row trans­plants. The po­ten­tial ther­a­py would en­gi­neer a pa­tient's own stem cells to fight HIV, and stim­u­late them to pro­duce new im­mune cells once rein­tro­duced to the pa­tient.
"A home run would be that we com­plete­ly cure peo­ple of HIV," Paula Can­non, a USC pro­fes­sor of mol­e­c­u­lar mi­cro­bi­ol­o­gy and im­munol­o­gy and co-di­rec­tor of the pro­gram, said in a state­ment. "What I'd be fine with is the idea that some­body no longer needs to take an­ti-HIV drugs every day be­cause their im­mune sys­tem is keep­ing the virus un­der con­trol, so that it no longer caus­es health prob­lems and, im­por­tant­ly, they can't trans­mit it to any­body else."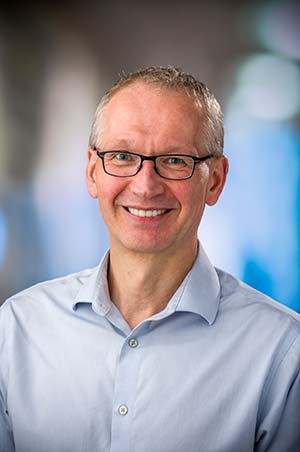 Hans-Pe­ter Kiem
Hans-Pe­ter Kiem, the Stephanus Fam­i­ly En­dowed Chair for Cell and Gene Ther­a­py at Fred Hutch, is the co-di­rec­tor. Har­vard Uni­ver­si­ty pro­fes­sor David Scad­den and Ma­gen­ta Ther­a­peu­tics are al­so col­lab­o­rat­ing on the project.
The ap­proach was in­spired by three pa­tients who ap­pear to have been cured of the virus — all of whom re­ceived blood stem cell trans­plants from donors who car­ried a mu­ta­tion in the CCR5 gene. One of them, dubbed the "Berlin pa­tient," has been off an­ti­retro­vi­ral drugs since 2007.
"I think of the Berlin pa­tient as proof of prin­ci­ple that re­plac­ing the im­mune sys­tem with one that's HIV-re­sis­tant by re­mov­ing CCR5 is a pos­si­ble way to treat some­body," Can­non said.
The pro­gram will study the use of gene edit­ing to re­move CCR5 from pa­tients' stem cells — a process which is al­ready in clin­i­cal tri­al for HIV treat­ment at City of Hope Na­tion­al Med­ical Cen­ter in Duarte, CA. The stem cells will al­so be en­gi­neered to re­lease an­ti­bod­ies and an­ti­body-like mol­e­cules that block HIV.
In ad­di­tion, the grant will fund a Fred Hutch team's en­deav­or to adapt CAR-T cell ther­a­py to cre­ate stem cells whose prog­e­ny tar­get HIV-in­fect­ed cells.
As for prepar­ing a pa­tient for the trans­plant, Ma­gen­ta is work­ing on an­ti­body-drug con­ju­gates to re­place mild chemother­a­py or ra­dio­ther­a­py typ­i­cal­ly giv­en be­fore the pro­ce­dure. And Scad­den is re­search­ing an in­jectable gel that could help im­mune cells re­pop­u­late more quick­ly, avoid­ing a de­lay.
HIV in­fec­tion, which cur­rent­ly af­fects about 1.2 mil­lion Amer­i­cans, has proved to be ex­ceed­ing­ly dif­fi­cult to cure. In Ju­ly, Mer­ck and Dew­point inked a deal that al­lows the phar­ma to use the Boston-based biotech's bio­mol­e­c­u­lar con­den­sate tech­nol­o­gy to de­vel­op treat­ments, and po­ten­tial­ly a cure, for the HIV virus. The NIH-fund­ed group is hop­ing to at least con­trol the virus enough to elim­i­nate the need for dai­ly meds. But at best, they're al­so eye­ing a long sought-af­ter cure.
"This grant funds a team with an over­ar­ch­ing goal of de­vel­op­ing what our per­fect HIV gene ther­a­py would look like," Can­non said. "All of these pieces could hap­pen sep­a­rate­ly, but the fact that the NIH has fund­ed us as a team means that the sum will be so much big­ger than the parts."