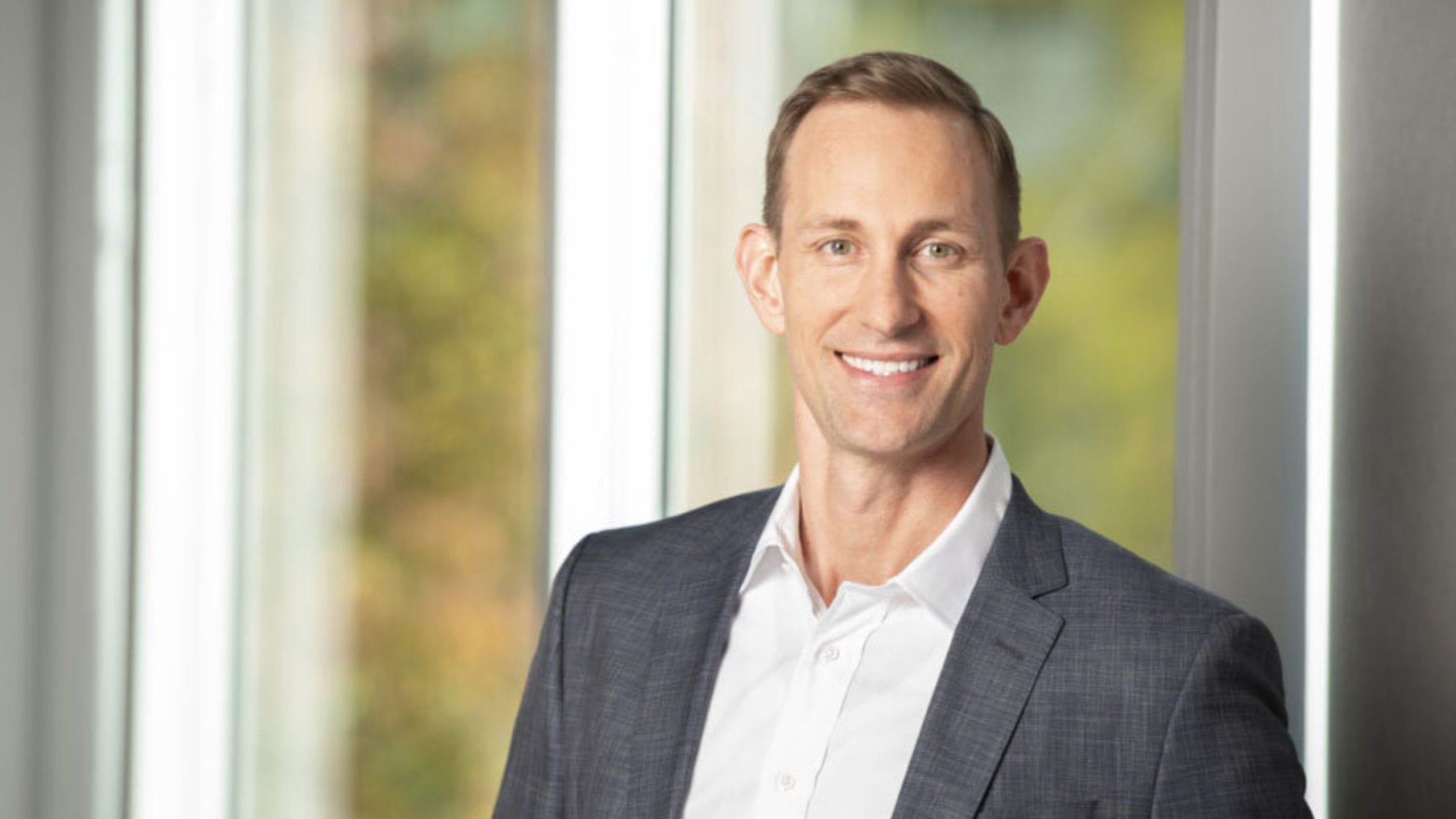 CEO Eric Dube (Travere Therapeutics)
Retrophin no more: Shkre­li's lega­cy dis­ap­pears as for­mer com­pa­ny be­comes Tra­vere Ther­a­peu­tics
Retrophin is shed­ding the last of its ties to con­vict­ed "Phar­ma Bro" Mar­tin Shkre­li and his failed neu­ro­log­i­cal drug — with a name change.
"That name doesn't re­flect who we are to­day, and the role that we want to play go­ing in­to the fu­ture. So we felt that it was be­fit­ting to have a name that every sin­gle one of us came to work and can iden­ti­fy with," CEO Er­ic Dube told End­points News.
The biotech, which was found­ed in 2011 by Shkre­li, now goes by Tra­vere Ther­a­peu­tics, in­spired by the Latin roots of the words "path" (trac­tus) and "truth" (ver). Dube said the re­brand­ing has been in the works since he joined the com­pa­ny last year, and rep­re­sents "the tire­less jour­ney that many rare dis­ease fam­i­lies em­bark on to reach a di­ag­no­sis and ul­ti­mate­ly a treat­ment or cure."
A few weeks be­fore it took a new iden­ti­ty, Retrophin agreed to buy low-pro­file Or­phan Tech­nolo­gies for up to $517 mil­lion, bol­ster­ing its rare dis­ease pipeline with OT-58 for the treat­ment of clas­si­cal ho­mo­cystin­uria, a con­di­tion that's trig­gered by in­suf­fi­cient lev­els of the en­zyme cys­tathio­n­ine be­ta syn­thase. And Dube is ex­pect­ing to read out Phase III da­ta for its can­di­date sparsen­tan in fo­cal seg­men­tal glomeru­loscle­ro­sis (FS­GS) and IgA nephropa­thy in Q1 and Q3 of next year, re­spec­tive­ly.
"Next year is go­ing to be trans­for­ma­tion­al for us with the two Phase III da­ta read­outs," Dube said. "We al­so ex­pect to have a da­ta read­out from our Phase I/II from the as­set from Or­phan Tech­nolo­gies and we'll con­tin­ue to pre­pare for the launch of sparsen­tan as­sum­ing suc­cess from our Phase II­Is."
Last Au­gust, Retrophin's lead drug — which was co-in­vent­ed by Shkre­li for a rare neu­ro­log­i­cal dis­ease called pan­tothen­ate ki­nase-as­so­ci­at­ed neu­rode­gen­er­a­tion — flunked the pri­ma­ry and key sec­ondary end­points in a piv­otal Phase III tri­al. Up­on the news, the com­pa­ny's stock plunged 30% ahead of the bell, knock­ing $250 mil­lion off the mar­ket cap.
Retrophin gave Shkre­li the boot back in 2014, short­ly af­ter he bought the rights to Thi­o­la then jacked the price by 2,000%, ac­cord­ing to an FTC com­plaint. Af­ter be­ing oust­ed from the com­pa­ny, he went on a "war path," his suc­ces­sor Stephen Ase­lage tes­ti­fied, per a CN­BC re­port. Ase­lage said Shkre­li threat­ened to "harm the com­pa­ny and dam­age the rep­u­ta­tions of the peo­ple in the com­pa­ny."
The biotech filed a law­suit against Shkre­li in 2015, which the in­fa­mous biotech ex­ec fol­lowed with a coun­ter­suit. In 2019, he tacked on an­oth­er ac­cu­sa­tion against three board di­rec­tors seek­ing $30 mil­lion in dam­ages. Retrophin paid an undis­closed amount to Shkre­li lat­er that year to set­tle all of the dis­putes, and sev­er its ties with the "Phar­ma Bro," who's cur­rent­ly serv­ing a 7-year sen­tence for de­fraud­ing in­vestors of his hedge funds. Part of the case in­volved Shkre­li's use of Retrophin stock to pay off those in­vestors.
While Retrophin's name has changed, Dube said its mis­sion re­mains the same: "be­ing ded­i­cat­ed ex­clu­sive­ly to rare dis­ease and de­vel­op­ing and de­liv­er­ing ther­a­pies for rare dis­ease." He said be­ing di­ag­nosed with a rare can­cer in his ear­ly 30s changed his per­spec­tive on the field, and while he was lucky to have caught it ear­ly enough, many oth­ers aren't.
"I was very for­tu­nate, hav­ing now been a sur­vivor when there was not an ap­proved ther­a­py," he said. "But the oth­er thing that that ex­pe­ri­ence taught me is that time re­al­ly mat­ters … I know that the work that we do has a di­rect im­pact on our pa­tients and so we have to work with very good dis­ci­pline and with speed."