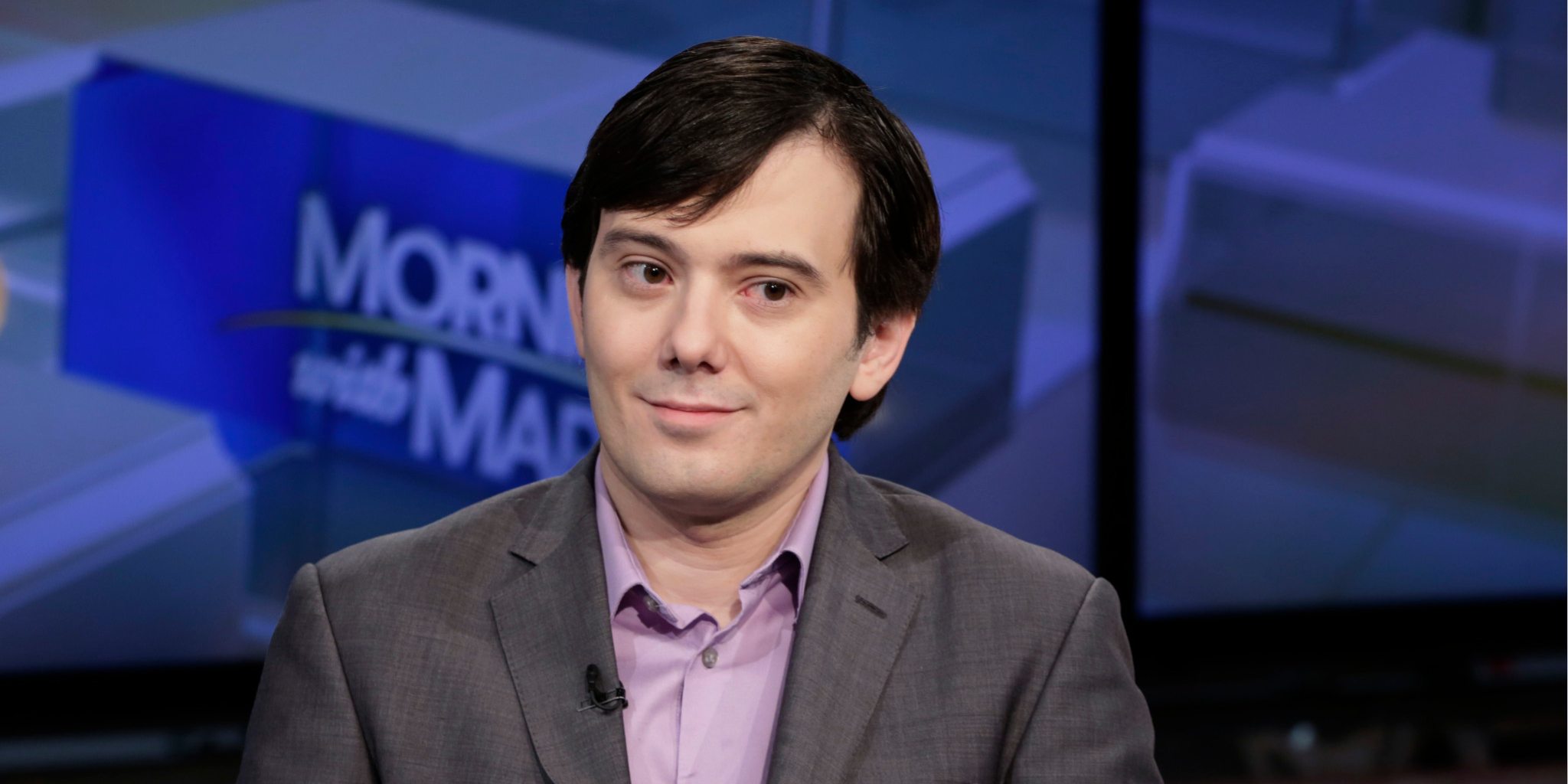 Martin Shkreli. AP Images
Retrophin paid Mar­tin Shkre­li 'undis­closed sum' to set­tle years­long le­gal dis­putes
Re­mem­ber when Retrophin dis­closed in June that it's fi­nal­ly set­tled up the four-year le­gal saga with founder and for­mer CEO Mar­tin Shkre­li? In an up­date for in­vestors on Wednes­day, the com­pa­ny added that it had paid an undis­closed sum to the in­fa­mous biotech ex­ec and fi­nancier as part of the agree­ment — though it won't say how much.
Shkre­li, who's serv­ing a 7-year prison sen­tence for de­fraud­ing in­vestors of his hedge funds, had "agreed to ex­tin­guish his rights to fu­ture ad­vance­ment of le­gal fees and in­dem­ni­fi­ca­tion by the com­pa­ny (oth­er than for cer­tain pend­ing lit­i­ga­tion), and to abide by cer­tain stand­still re­stric­tions," the com­pa­ny added in a 10-Q fil­ing first re­port­ed by CN­BC.
Retrophin filed a law­suit against the "Phar­ma Bro" in 2015, a year af­ter he was forced out of the com­pa­ny. Shkre­li sub­se­quent­ly brought a coun­ter­suit, and ear­li­er this year added an­oth­er ac­cu­sa­tion di­rect­ly against three di­rec­tors of the board ear­li­er this year seek­ing more than $30 mil­lion in dam­ages. He lashed out against Retrophin's board chair­man Gary Lyons, for­mer com­pa­ny CEO (and cur­rent di­rec­tor) Stephen Ase­lage, and the com­pa­ny's for­mer lawyer, Mar­garet Valeur-Jensen.
But be­fore the ar­bi­tra­tion hear­ing was sched­uled to take place, the two sides reached a "com­pre­hen­sive set­tle­ment cov­er­ing all of the dis­putes be­tween them."
It was all memo­ri­al­ized on June 17, 2019:
Un­der the terms of the Set­tle­ment Agree­ment, each of the par­ties' pend­ing claims and coun­ter­claims were dis­missed with prej­u­dice (and Mr. Shkre­li dis­missed, with prej­u­dice, the SD­NY Ac­tion), and the par­ties, in­clud­ing Retrophin on be­half of Mr. Ase­lage, Dr. Valeur-Jensen, and Mr. Lyons, grant­ed on an­oth­er a broad mu­tu­al re­lease of claims.
When prompt­ed by CN­BC, both Retrophin and Shkre­li's civ­il lawyer, Ed­ward Kang, de­clined to di­vulge the size of the pay­ment but said they were pleased the case is over.
Af­ter leav­ing Retrophin Shkre­li went on to start Tur­ing Phar­ma­ceu­ti­cals, where he stirred up a storm of crit­i­cism and quick­ly be­came the ar­che­typ­al vil­lain of the bio­phar­ma world with his de­ci­sion to jack up the price of an old HIV drug, Dara­prim, by more than 5,000%. He re­port­ed­ly kept a hand on the wheels at the com­pa­ny, now rechris­tened Phoenixus, co­or­di­nat­ing busi­ness be­hind bars with a con­tra­band cell phone.
He has since been trans­ferred from Fort Dix, New Jer­sey to an­oth­er low-se­cu­ri­ty prison in Al­len­wood, Penn­syl­va­nia.
His crim­i­nal con­vic­tions, of course, had noth­ing to do with the price-goug­ing con­tro­ver­sy. In­stead, he was pun­ished for ly­ing re­peat­ed­ly to his in­vestors at MSMB Cap­i­tal Man­age­ment and MSMB Health­care about the per­for­mance of his in­vest­ments with their mon­ey, and the amount of cash he had to work with. He was al­so con­vict­ed of se­cu­ri­ties fraud re­lat­ed to Retrophin — which was found­ed un­der the MSMB um­brel­la.