Rev­enue down? No wor­ries for Gilead CEO Mil­li­gan as com­pen­sa­tion swells to $15.4M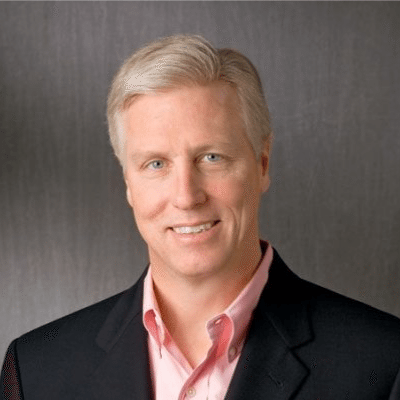 John Mil­li­gan, Gilead CEO
Gilead pro­vid­ed some fresh ev­i­dence Mon­day evening that tur­bu­lent fi­nan­cials are no rea­son to hold back a raise for the CEO.
In their proxy state­ment de­liv­ered af­ter the mar­kets closed, Gilead $GILD re­vealed that they had hand­ed CEO John Mil­li­gan a com­pen­sa­tion pack­age to­tal­ing $15.4 mil­lion — de­spite the fact that com­pa­ny rev­enue had plunged more than $4 bil­lion dur­ing the course of 2017.
In 2016 Mil­li­gan made $13.9 mil­lion, with his new salary com­ing in close to twice the $8.2 mil­lion he made in 2015, just be­fore he got the top job. He pulled down a beefed up $3.2 mil­lion bonus for his ac­com­plish­ments last year. All told, his com­pen­sa­tion shot up about 11%.
Gilead's for­tunes have waned con­sid­er­ably since the hey­day of their hep C de­but. Cur­ing a dis­ease like that can cre­ate a hefty spike with­out a long last­ing rev­enue stream. And now Gilead is turn­ing to CAR-T and its Kite buy­out to cre­ate a new busi­ness for the com­pa­ny as HIV con­tin­ues to build with the in­tro­duc­tion of Bik­tarvy.

Nor­bert Bischof­berg­er
Not as well re­ward­ed was Nor­bert Bischof­berg­er, who on­ly re­cent­ly stepped down from the top job run­ning R&D. His comp plan to­taled $6.14 mil­lion, down slight­ly from the year be­fore and well off the $6.95 mil­lion pack­age he gained in 2015.
A num­ber of top bio­phar­ma CEOs have been mak­ing out well in the lat­est round of com­pen­sa­tion re­ports. Al­ler­gan CEO Brent Saun­ders bagged a $32 mil­lion pack­age, de­spite an em­bar­rass­ing pub­lic re­la­tions fi­as­co in­volv­ing drug patents and a cer­tain Mo­hawk In­di­an tribe claim­ing sov­er­eign im­mu­ni­ty. Ian Read at Pfiz­er added an $8 mil­lion re­ten­tion bonus that brought him to $28 mil­lion for the year. And both of their stocks were down over the year. An­oth­er ben­e­fi­cia­ry of the gen­er­ous trend on CEO salaries was Herve Hop­penot, the CEO of In­cyte who gained a bit more than Mil­li­gan last year.
In Gilead's case, shares have gy­rat­ed a bit but are cur­rent­ly trad­ing close to where they start­ed at the be­gin­ning of 2017.
These days, it's good to be in the CEO suite, where you can al­ways make a case for more pay.