Rev­enue shrink­ing, Sanofi sweeps a PhII can­cer ADC and TB vac­cine pro­gram out of the pipeline in Q2 cleanup
A lit­tle more than a year ago Sanofi $SNY hand­ed Im­muno­Gen a $30 mil­lion pay­ment to gain ex­clu­sive de­vel­op­ment rights to a slate of ex­per­i­men­tal can­cer drugs in the pipeline, in­clud­ing the Phase II drug SAR566658, an ADC tar­get­ing CA6 spot­light­ed in the deal that was in de­vel­op­ment for triple neg­a­tive breast can­cer.
To­day, it's his­to­ry.
The French phar­ma gi­ant wrote the drug off, say­ing that it was end­ing de­vel­op­ment ef­forts for the that drug as well as a TB vac­cine pro­gram.
We' don't know why it failed to make the cut — just that it isn't in the pipeline any­more. I've asked for an ex­pla­na­tion, which I'll pass along if it comes along.
Sanofi had an­oth­er bleak quar­ter to re­port to­day, with falling sales fig­ures for their di­a­betes op­er­a­tions as well as vac­cines, where the com­pa­ny has been pum­meled by a num­ber of fac­tors — in­clud­ing the dan­gers high­light­ed around their one-time block­buster jab Deng­vax­ia.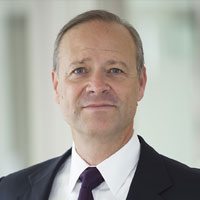 Chris Viehbach­er
The one big suc­cess was seen at their Gen­zyme unit in Boston, as rare dis­eases con­tin­ue to be im­mune from the mar­ket forces that are shriv­el­ing sales in oth­er units. No­body talks about it any more, but the Gen­zyme buy­out was en­gi­neered by ex-CEO Chris Viehbach­er as he was try­ing to re­struc­ture the Paris-based com­pa­ny.
Sanofi has al­so con­tin­ued to en­joy pipeline suc­cess­es for its drugs de­vel­oped with Re­gen­eron, but in­ter­nal­ly there's still lit­tle about R&D that is worth boast­ing about, with the pos­si­ble ex­cep­tion of isat­ux­imab. The com­pa­ny re­cent­ly bought out Abl­ynx as well as Biover­a­tiv in an ef­fort to shake off the down­ward tra­jec­to­ry.