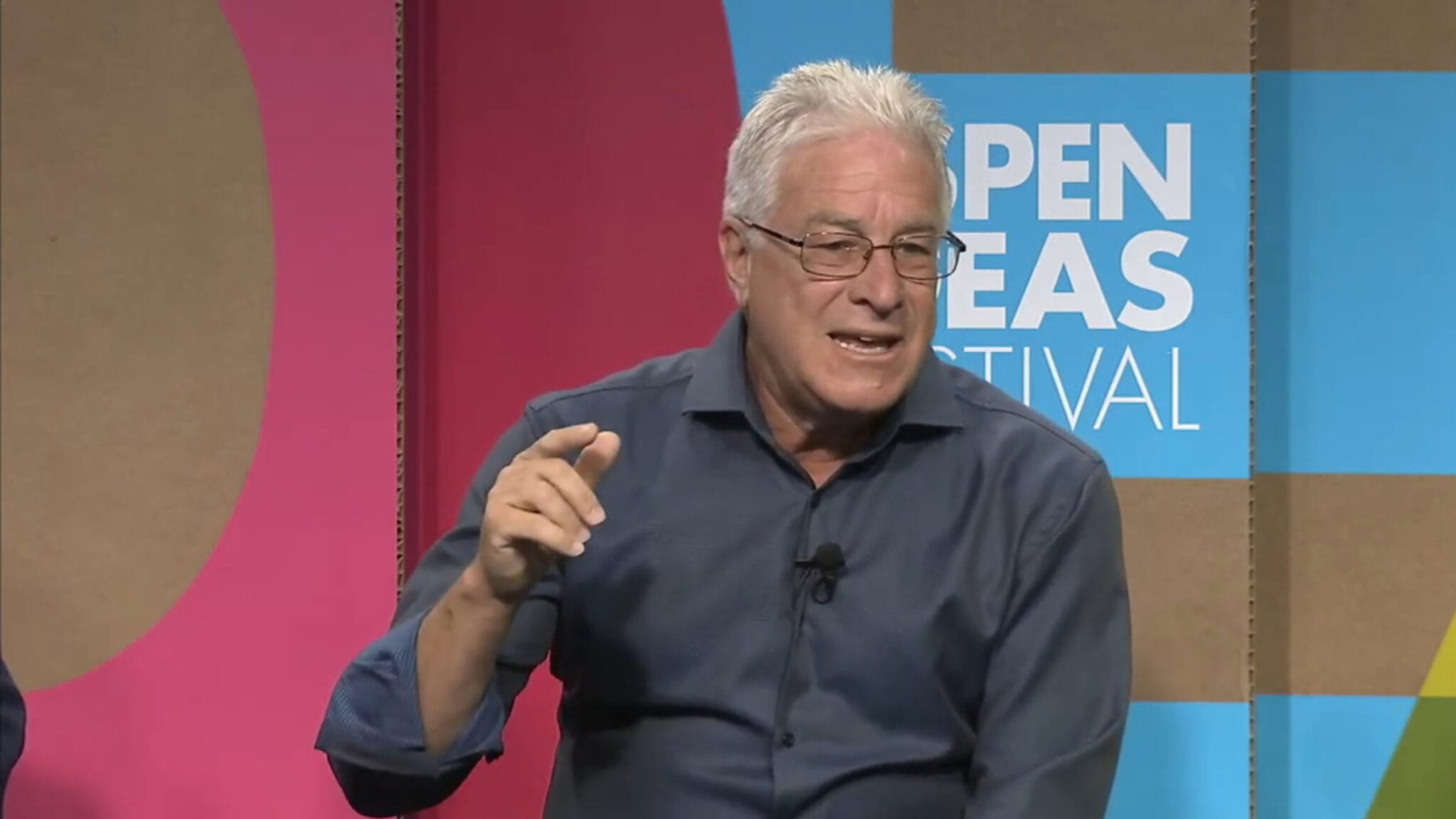 Rick Klausner (Aspen Institute via YouTube)
Rick Klaus­ner's crew of T cell spe­cial­ists wraps $425M IPO, hit­ting Nas­daq along­side Verve, Mol­e­c­u­lar Part­ners
It's har­vest day for a pair of biotech star­tups with lofty goals to break new ground in can­cer and coro­nary heart dis­ease — and their high-pro­file founders.
Rick Klaus­ner's Lyell Im­munophar­ma and Sek Kathire­san's Verve Ther­a­peu­tics have both priced their IPOs, rais­ing $425 mil­lion and $266.7 mil­lion, re­spec­tive­ly. Nei­ther are in the clin­ic yet, but if their new­ly gained val­u­a­tions are any in­di­ca­tion, there is plen­ty of ap­petite for the kind of an­i­mal da­ta and bold ap­proach­es they of­fer.
Al­so round­ing out the first half of the year is Mol­e­c­u­lar Part­ners, the Swiss com­pa­ny that's raised $63.8 mil­lion for its sec­ondary list­ing in the US based on an Am­gen- and No­var­tis-part­nered plat­form.
As many as 70 biotech com­pa­nies have filed or al­ready priced an IPO so far in 2021, ac­cord­ing to End­points News' IPO track­er.
Rick Klaus­ner's crew of T cell spe­cial­ists hits Nas­daq with $425M raise
Ex-NCI chief Klaus­ner set out three years ago to build a top play­er in the field of cell ther­a­py 2.0, re­cruit­ing some of the top ex­perts and al­ly­ing him­self with Glax­o­SmithK­line's Hal Bar­ron along the way.
The stat­ed aim is noth­ing short of cur­ing sol­id tu­mors. With two tech­nol­o­gy plat­forms to re­tool T cells — one to over­come loss of func­tion due to ex­haus­tion, and the oth­er to cre­ate durable T cell pop­u­la­tions — the biotech isn't mar­ried to any par­tic­u­lar ap­proach. Al­though they are start­ing with a CAR-T against ROR-1 as the lead can­di­date, the pipeline spans TIL and TCR ther­a­pies.
That big-pic­ture ap­proach to drug hunt­ing at­tract­ed Bob Nelsen's ARCH, as well as the Park­er In­sti­tute for Can­cer Im­munother­a­py. GSK stands to gain as an in­vestor on top of be­ing a part­ner on two NYE­SO-di­rect­ed TCR pro­grams.
Lyell is gun­ning for four IND sub­mis­sions by the end of 2022. Out of the IPO pro­ceeds, $260 mil­lion are re­served for the Phase I tri­als of the two in-house can­di­dates, while the tech plat­form R&D and man­u­fac­tur­ing teams will get $100 mil­lion each. The com­pa­ny priced its 25 mil­lion shares at $17, the mid­point of its range, giv­ing it a $4.4 bil­lion val­u­a­tion ac­cord­ing to Re­nais­sance Cap­i­tal.
As a foot­note you may re­mem­ber that Lyell had pen­ciled in a $150 mil­lion goal in its S-1 — an­oth­er il­lus­tra­tion that these fig­ures are of­ten place­hold­ers these days.
Eye­ing one-and-done heart ther­a­py, Sek Kathire­san grabs $266.7M on the way to the clin­ic
CRISPR base edit­ing isn't ex­act­ly new, and nei­ther is PC­SK9 as a tar­get for car­dio­vas­cu­lar drugs. But Verve's pitch to com­bine the two is clear­ly strik­ing a nerve.
The Boston-based biotech went above its range by pric­ing at $19, with 14,035,789 shares on of­fer in its Nas­daq de­but.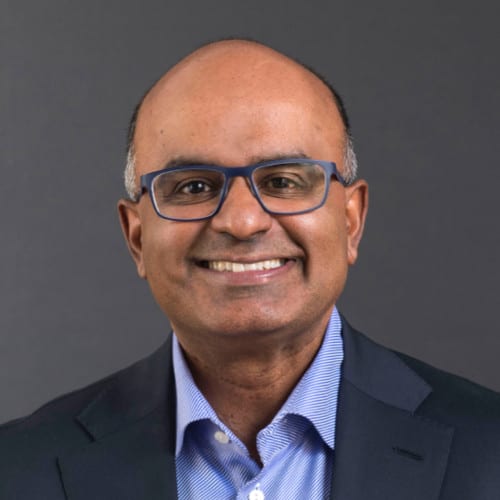 Sek Kathire­san
The idea be­hind Verve stems from Sek Kathire­san's years of re­search on the ge­net­ics of car­dio­vas­cu­lar dis­ease. If the fun­da­men­tal cause is cu­mu­la­tive ex­po­sure to lipids, the think­ing goes, can't you do some­thing to try to pre­vent that — es­pe­cial­ly when sci­en­tists have un­cov­ered ge­net­ic mu­ta­tions that seem pro­tec­tive against coro­nary heart dis­ease?
It helped that tools al­so be­came avail­able to make a one-and-done ther­a­py pos­si­ble. Verve li­censed its base ed­i­tors from Beam Ther­a­peu­tics; the first pro­gram in­volves chang­ing a sin­gle let­ter in the PC­SK9 gene, there­by in­ac­ti­vat­ing it.
With promis­ing mon­key da­ta in hand, Verve's plan is to sub­mit an IND in 2022. Af­ter test­ing the ap­proach in a small group of pa­tients with a rare con­di­tion that puts them at the high­est risk, Kathire­san ex­pects to even­tu­al­ly ex­tend the reach to a mass mar­ket.
Be­hind it comes a base ed­i­tor that tar­gets ANGPTL3, which will claim the chunk of the IPO pro­ceeds, and there's a set of oth­er genes Verve reck­ons will be rel­e­vant here.
GV is a big be­liev­er, re­tain­ing 24.6% of shares af­ter the of­fer­ing. Oth­er in­vestors in­clude ARCH Ven­ture, Bio­mat­ics Cap­i­tal, Cas­din Cap­i­tal and Welling­ton, while Kathire­san keeps 1.8% for him­self.
Un­de­terred by CRL, in­vestors buy in­to Swiss biotech's tech with mod­est IPO
Mol­e­c­u­lar Part­ners is all about DARPins, a nov­el class of mol­e­cules that it says can per­form the same func­tions as an­ti­bod­ies but are just a tenth of the size and de­signed to be more spe­cif­ic.
Most re­cent­ly, the tech­nol­o­gy has been ap­plied to cre­ate a "trispe­cif­ic" an­tivi­ral against Covid-19, a drug it's teamed up with No­var­tis on. Dubbed enso­vibep, it's al­so part of the NIH's mas­ter pro­to­col for hos­pi­tal­ized mild-to-mod­er­ate pa­tients.
The in­fec­tious dis­ease branch is a new fo­cus rel­a­tive to on­col­o­gy and oph­thal­mol­o­gy, where Mol­e­c­u­lar Part­ners' tech­nol­o­gy has in­spired dis­cov­ery pacts with both Am­gen and Ab­b­Vie.
But it's not all been smooth sail­ing.
The eye drug it is de­vel­op­ing with Ab­b­Vie (via Al­ler­gan) was re­ject­ed by the FDA last year, as reg­u­la­tors took is­sue with "the rate of in­traoc­u­lar in­flam­ma­tion" ob­served af­ter ad­min­is­tra­tion of the an­ti-VEGF in­jec­tion and the risk that en­tails. It's still un­clear what will hap­pen to the mol­e­cule, abic­i­par, which has been test­ed for both wet age-re­lat­ed mac­u­lar de­gen­er­a­tion and di­a­bet­ic mac­u­lar ede­ma.
For the IPO, though, the com­pa­ny fo­cused on the bright side, with plans to take a FAP/CD40 bis­pe­cif­ic through Phase I, ex­pand­ing in­fec­tious dis­ease R&D, and do­ing more with the CD3 plat­form.
It sold 3 mil­lion shares at $21.25 each, sim­i­lar to what it was trad­ing at on the Swiss ex­change — where it's been list­ed since 2014.