Rid­ers on the storm: Ve­na­toRx bags a $42M round to back an­tibi­otics pipeline
The small group of ex­pe­ri­enced biotech vets that start­ed Ve­na­toRx took their time get­ting the lead an­tibi­ot­ic pro­gram in­to the clin­ic. But af­ter get­ting rolling with an NIH con­tract and funds from the Well­come Trust in Lon­don, they are now bank­ing a $42 mil­lion B round led by Ver­sant Ven­tures with plans to take a di­rect shot at a pos­si­ble FDA ap­proval.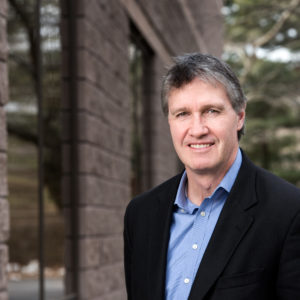 Chris Burns
"It took sev­er­al years of med­i­c­i­nal chem­istry in or­der to fi­nal­ly get the pro­file we want­ed," Chris Burns, the CEO and co-founder at Ve­na­toRx, tells me. That wasn't un­ex­pect­ed. The com­pa­ny, based in Malvern, PA, was launched by a vir­tu­al group of just three af­ter No­var­tis ac­quired their old com­pa­ny — Pro­tez, with a lead an­tibi­ot­ic of its own — in 2008. And this is the first time the com­pa­ny has as­sem­bled a big block of cash to fund the next leg of de­vel­op­ment.
Their lead is VN­RX-5133, a β‐lac­ta­mase in­hibitor de­signed to go hand in hand with a β‐lac­tam an­tibi­ot­ic, play­ing a block­ing role for the en­zymes that can de­feat an an­tibi­ot­ic's ef­fi­ca­cy. Burns and his team be­lieve they have a new ther­a­peu­tic weapon that can take down the 4 ma­jor class­es of β‐lac­ta­mases, in­clud­ing met­al­lo‐β‐lac­ta­mases, giv­ing a new lease on life to an­tibi­otics in wide use.
Drug-re­sis­tant bac­te­ria is a grow­ing prob­lem, but the team at Ve­na­toRx are still very much think­ing longterm. The typ­i­cal life span of an an­tibi­ot­ic starts with care­ful, re­served use for spe­cial cas­es in­clud­ing drug re­sis­tance, fol­lowed by a prof­li­gate stage where it's rou­tine­ly used.
As the an­tibi­ot­ic moves down the pyra­mid, it be­comes less valu­able.
"You build the house," says Burns, "and the ground moves un­der the house."
Ve­na­toRx wants their new prod­uct ap­proved in time for what they see as a com­ing round of grow­ing re­sis­tance for the an­tibi­otics they plan to pro­tect. Says Burns, "You ar­rive at the place as the storm is about to hit."
By Burns' reck­on­ing, the key pe­ri­od for Ve­na­toRx will be 2020-2030. And he hopes to be ready.
"We're go­ing right for reg­is­tra­tion stud­ies af­ter Phase I," says the CEO. "We ex­pect to be in reg­is­tra­tion stud­ies in the first half of next year."
Watch­ing the cash they have now, Burns says BAR­DA of­fers a shot at ad­di­tion­al rev­enue to fund the piv­otal pro­gram. And the com­pa­ny is ex­pand­ing the pipeline with new projects as well.
The three founders are now sup­port­ed by a grow­ing team of 40 and a syn­di­cate of in­vestors. Ver­sant Ven­tures, which en­joys trav­el­ing off the beat­en path as it looks for new op­por­tu­ni­ties, took the lead on this fundrais­ing, joined by Abing­worth and Fore­site Cap­i­tal.