Rigel's 2nd PhI­II for fos­ta­ma­tinib scut­tled by a sin­gle place­bo re­sponse, shares crater
Rigel Phar­ma­ceu­ti­cals con­tin­ues to be plagued by a low re­sponse rate in its big Phase III pro­gram for fos­ta­ma­tinib. But un­like its first late-stage da­ta drop, which scored a hit on the pri­ma­ry end­point, the biotech now has to ex­plain why its sec­ond con­fir­ma­to­ry study failed.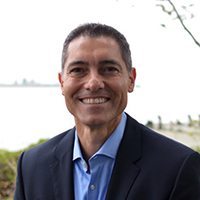 Raul Ro­driguez, Rigel CEO
It's not an en­vi­able task. At the end of Au­gust the South San Fran­cis­co-based biotech's share price $RIGL went on a roller coast­er ride with a pos­i­tive but unim­pres­sive 18% re­sponse rate for im­mune throm­bo­cy­tope­nia pa­tients who achieved a sta­ble platelet re­sponse. That was ex­act­ly the same rate seen in the sec­ond Phase III, on­ly this time one pa­tient on a place­bo al­so achieved a sta­ble platelet re­sponse, and that scut­tled any shot at hit­ting the pri­ma­ry end­point. For an­a­lysts who had been look­ing for a re­sponse rate at least in the low 20s with clear signs of ef­fi­ca­cy, this stum­ble will not play well.
In­vestors didn't care for news, ei­ther. Rigel's shares plunged 33% in ear­ly trad­ing Thurs­day.
Rigel CEO Raul Ro­driguez, though, says if you add all the da­ta from both Phase III stud­ies to­geth­er, you still come up with a pos­i­tive out­come. And that's what they want to take to the FDA.
"We be­lieve that the to­tal­i­ty and con­sis­ten­cy of da­ta from the FIT Phase III pro­gram, which in­clud­ed two Phase III stud­ies and one long-term ex­ten­sion study, strong­ly sup­ports a clear treat­ment ef­fect, with a sus­tained clin­i­cal ben­e­fit of fos­ta­ma­tinib," said Ro­driguez in a state­ment. "We are en­cour­aged by these re­sults and be­lieve that the risk/ben­e­fit ra­tio for fos­ta­ma­tinib is pos­i­tive for pa­tients with chron­ic/per­sis­tent ITP, a pop­u­la­tion with a se­ri­ous un­met med­ical need. As a re­sult, we will con­tin­ue to pur­sue this op­por­tu­ni­ty. Our next step is to seek feed­back from the FDA."
The ther­a­py is a spleen ty­ro­sine ki­nase (Syk) in­hibitor, which should help stop the bleed­ing that oc­curs when some­one has a low platelet count. But in a small proof-of-con­cept study for throm­bo­cy­tope­nia, the ther­a­py scored a 50% re­sponse rate, which had whet­ted ap­petites for some­thing sol­id in Phase III.
There's no turn­ing back now, though. Rigel laid off close to half of its staff last month as it cleared the decks for an FDA ap­pli­ca­tion and launch plans.
Back in 2013 fos­ta­ma­tinib flopped in a Phase III study of rheuma­toid arthri­tis, forc­ing As­traZeneca to wash its hands of their part­ner­ship and leav­ing Rigel to un­der­go an over­haul, shed­ding staff and re­or­ga­niz­ing around dry eye dis­eases (R348) and lu­pus (R333). They both quick­ly failed Phase II. An­oth­er drug, R118, had to be aban­doned af­ter in­ves­ti­ga­tors tracked some se­ri­ous side ef­fects.