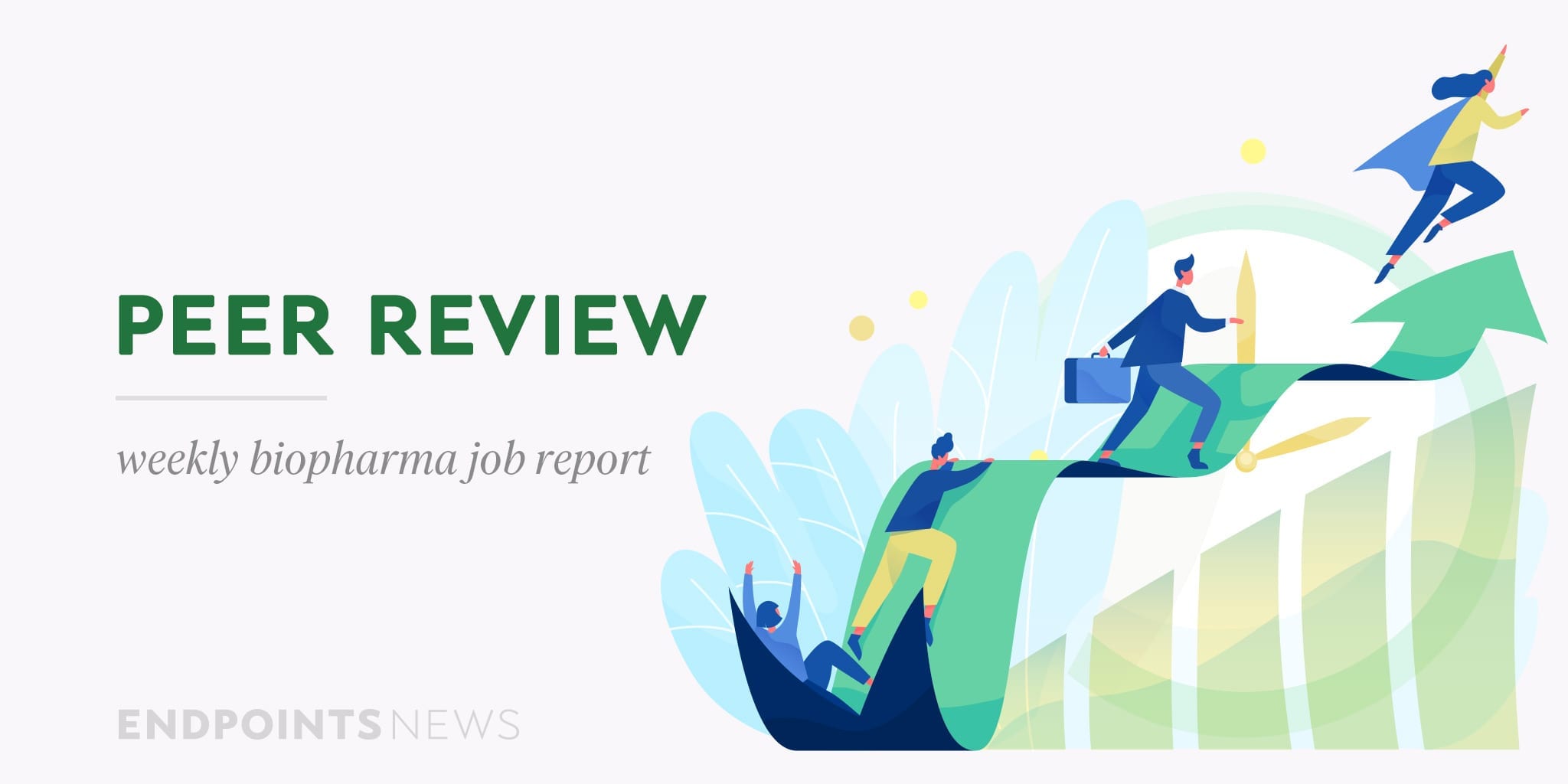 'Ris­ing star' CEO re­counts path from pre-med to break­through meds; Den­dreon taps Big Phar­ma vet Ja­son O'Neill as CEO
Fresh­man year was a trans­for­ma­tive one for Aet­na Wun Tromb­ley.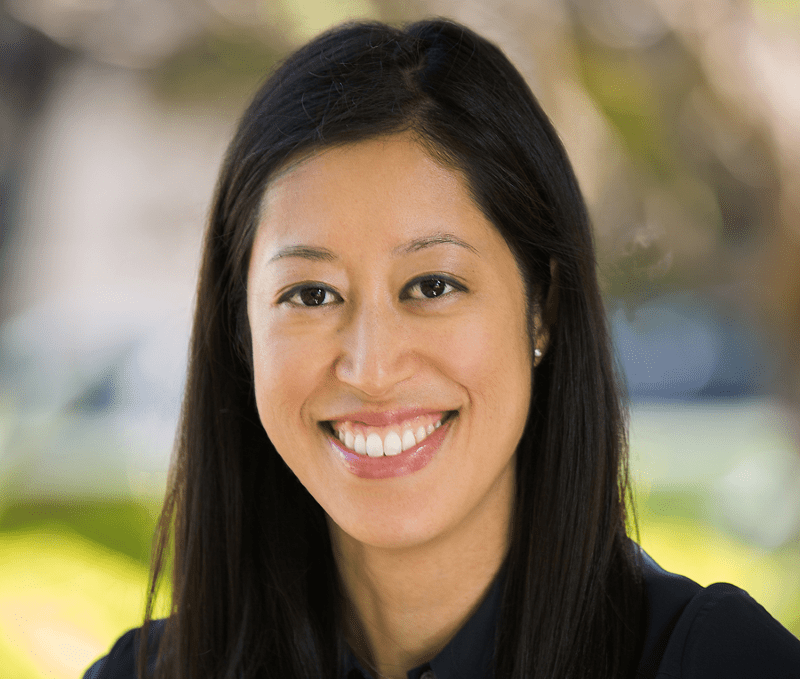 Aet­na Wun Tromb­ley
Hav­ing en­rolled at the Uni­ver­si­ty of Cal­i­for­nia, San Diego think­ing she would be­come a pe­di­a­tri­cian some day, she got in­trigued by the chem­istry re­search projects she was in­tro­duced to in her first un­der­grad­u­ate chem­istry course. She joined the lab of the lec­tur­er, paving the way for her to drop pre-med and even­tu­al­ly com­plete a PhD at MIT.
But there was al­so a rea­son why the re­search — which fo­cused on in­or­gan­ic chem­istry more in the ma­te­r­i­al space — ul­ti­mate­ly wasn't sat­is­fy­ing enough. Af­ter her first year in col­lege, her fa­ther quite abrupt­ly passed away from liv­er can­cer.
"The most dif­fi­cult thing for me to un­der­stand — and I think it's still true to­day — was that there were no good treat­ments for some­one like him," Tromb­ley, the new­ly in­stalled CEO at Ly­cia Ther­a­peu­tics, told End­points News. "It was metasta­t­ic at the time, but even — I mean, where are we now? Many years lat­er, decades lat­er, we still don't have re­al­ly good treat­ments for he­pa­to­cel­lu­lar car­ci­no­ma."
The de­sire to ap­ply her prob­lem solv­ing an­a­lyt­i­cal skills to biotech led her to the Pa­lo Al­to of­fice of McK­in­sey, where she got ac­quaint­ed with both Big Phar­ma and small biotechs on the West Coast. It was al­so there that she met col­leagues who would go on to take up roles at Ver­sant Ven­tures.
"We knew from that time that she was a ris­ing star," Clare Oza­wa, a Ver­sant man­ag­ing di­rec­tor who's al­so on Ly­cia's board, said. "To be hon­est, she's been on our radar screen for some time. As soon as she seemed to be in the right place for her­self, per­son­al­ly and pro­fes­sion­al­ly, to make a move to CEO, we want­ed to try to grab her."
Not that Tromb­ley has ever re­al­ly want­ed to take the helm com­pa­ny — es­pe­cial­ly af­ter serv­ing as chief of staff to Joe Jimenez at No­var­tis' Basel head­quar­ters.
"See­ing what a CEO does, and what they bear, in terms of all the re­spon­si­bil­i­ty and ac­count­abil­i­ty, at the time it seemed so daunt­ing," she said. "There's fires that we would have to deal with."
If there's one thing that stood out, though, it might be the hu­man el­e­ment to the role.
Find­ing great peo­ple to work with and dri­ve sci­ence for­ward, she not­ed, is rare. So just as she grasped the op­por­tu­ni­ty to join Bill Rieflin — a for­mer boss and ear­ly men­tor — to build NGM nine years ago, she jumped at the chance to re­al­ize Car­olyn Bertozzi's ideas about next-gen de­graders that can send ex­tra­cel­lu­lar pro­teins to the lyso­some for dis­pos­al.
"She's amaz­ing," Tromb­ley said, re­call­ing her first meet­ing with the Stan­ford pro­fes­sor. "That was ev­i­dent in the first minute of the con­ver­sa­tion."
Ly­cia cur­rent­ly leans on Ver­sant's In­cep­tion Dis­cov­ery En­gine as its R&D mus­cle. One of Tromb­ley's pri­or­i­ties now as the first and on­ly em­ploy­ee is to re­cruit a full-time team and cre­ate a cul­ture where they would want to stay. Set­ting ag­gres­sive goals is al­so im­por­tant, she added.
"Even if you don't hit all of those goals — be­cause that's just how sci­ence works some­times — but be­cause you re­al­ly fo­cused every­one on try­ing to achieve them, any progress that they would have made to such ag­gres­sive goals would be tremen­dous val­ue cre­ation for the com­pa­ny," she said.
— Am­ber Tong
---
Ja­son O'Neill
→ Den­dreon Phar­ma­ceu­ti­cals, de­vel­op­ers of the pi­o­neer­ing drug Provenge used by men with ad­vanced prostate can­cer, has tapped Ja­son O'Neill as CEO. You name it, O'Neill's been there: Start­ing out at Pfiz­er, he then moved to Scher­ing-Plough and Bris­tol My­ers Squibb in the 1990s. O'Neill spent nine-and-a-half years in a hand­ful of roles at Sanofi, was briefly at Genen­tech and was the glob­al ther­a­peu­tic area head, im­munol­o­gy & oph­thal­mol­o­gy at Roche. O'Neill was the gen­er­al man­ag­er, rheuma­tol­ogy unit at Mallinck­rodt be­fore be­com­ing the CEO of Irid­i­um Ther­a­peu­tics in 2017.
→ Pre­ston Klassen will now helm Metacrine — co-found­ed by Rich Hey­man and in the clin­ic with po­ten­tial treat­ments for NASH — as pres­i­dent and CEO. Klassen, an Am­gen vet, was for­mer­ly the EVP, head of R&D for Are­na Phar­ma­ceu­ti­cals and the CMO at Lab­o­ra­toris San­i­fit SL. Ad­di­tion­al­ly, Metacrine an­nounced that As­sem­bly Bio­sciences pres­i­dent and CEO John McHutchi­son will lend his ex­per­tise to the San Diego bio­phar­ma's board of di­rec­tors.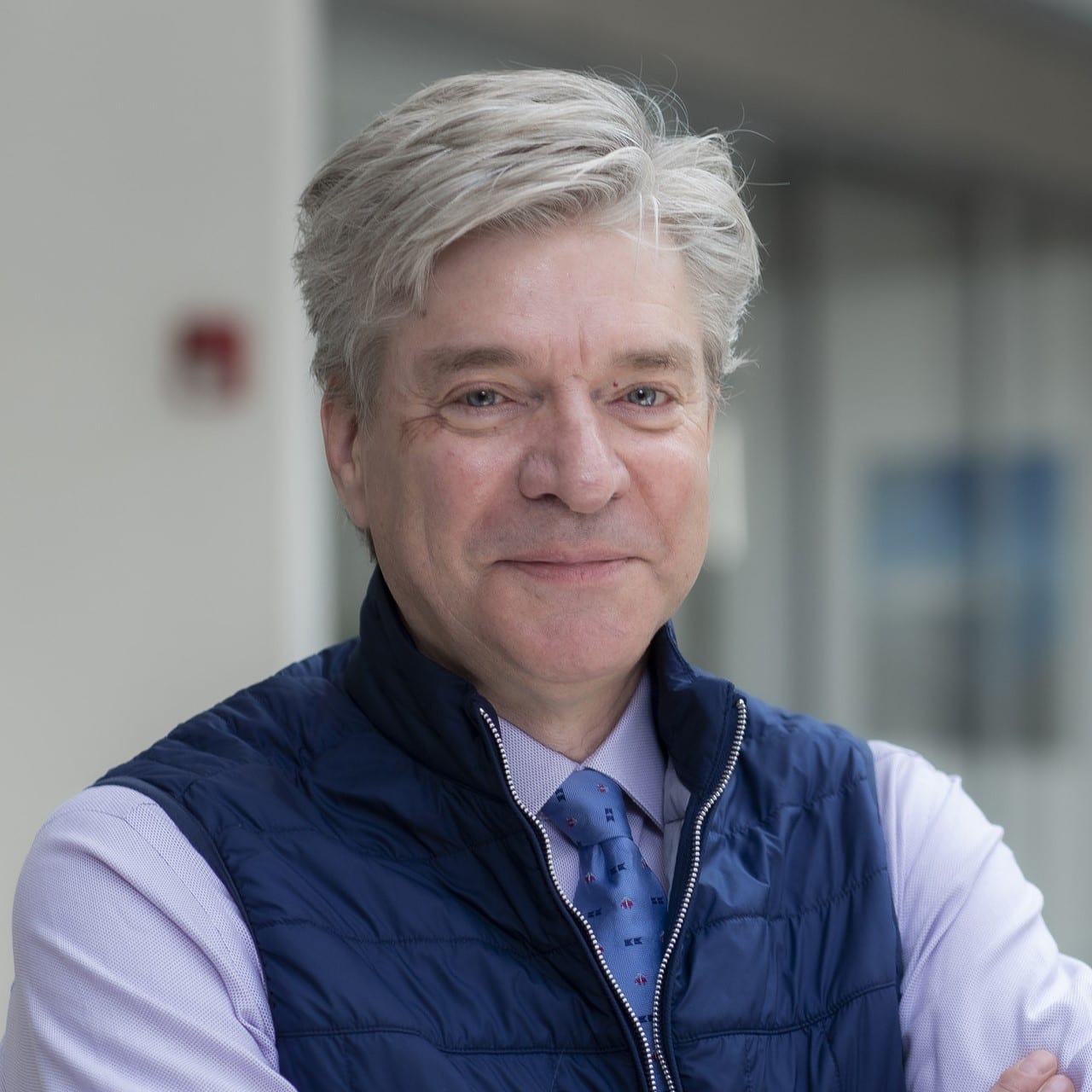 Franck Brinkhaus
→ Adding to his list of ti­tles at im­muno-on­col­o­gy biotech Epi­cen­tRx, which raised $35 mil­lion last sum­mer in a Se­ries D round, Franck Brinkhaus has been named pres­i­dent of the com­pa­ny. Brinkhaus had been CFO at Epi­cen­tRx, lo­cat­ed in the Tor­rey Pines area of San Diego, since De­cem­ber. Be­fore his ar­rival, Brinkhaus found­ed and was the CEO of Biotech Al­liances In­ter­na­tion­al.
→ UK-based an­ti-ag­ing biotech Ju­ve­nes­cence has wel­comed Ellen Don­nel­ly to the fray as CEO of the epi­ge­net­ics di­vi­sion of the com­pa­ny while al­so helm­ing its port­fo­lio com­pa­ny Sou­vien Bio. Don­nel­ly most re­cent­ly served as CEO of Modus Ther­a­peu­tics AB and has pre­vi­ous­ly held posts at Pfiz­er.
→ Jef­frey Humphrey is re­plac­ing Adri­an Senderow­icz as CMO of Cam­bridge, MA epi­ge­net­ics play­er Con­stel­la­tion Phar­ma­ceu­ti­cals. Senderow­icz will tran­si­tion to se­nior ad­vi­sor, which will go in­to ef­fect June 22. Be­fore his ar­rival at Con­stel­la­tion, Humphrey was the chief de­vel­op­ment of­fi­cer at Ky­owa Kirin. He's al­so held se­nior man­age­ment po­si­tions at Pfiz­er, Bay­er and Bris­tol My­ers Squibb.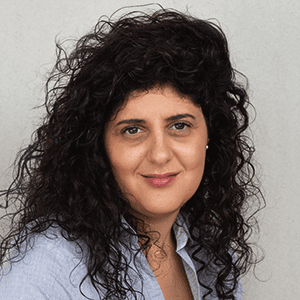 Yael Hay­on
→ Pro­tal­ix Bio­Ther­a­peu­tics, which filed a BLA in May for their Fab­ry Dis­ease treat­ment, pe­gu­ni­gal­si­dase al­fa, is bring­ing on Yael Hay­on as VP of R&D. Hay­on will get the ball rolling at Pro­tal­ix af­ter be­ing VP of clin­i­cal af­fairs at Syqe Med­ical in Tel Aviv. Pri­or to that she led Log­icBio's Is­raeli-based R&D fa­cil­i­ty.
→ Cam­bridge, Mass­a­chu­setts-based X4 Phar­ma­ceu­ti­cals — run­ning a Phase III tri­al for its lead drug ma­vorix­afor for the treat­ment of WHIM syn­drome, has pro­mot­ed Re­na­to Skerlj to CSO. Skerlj is one of the sci­en­tif­ic founders of X4. Skerlj hopped aboard the com­pa­ny last Sep­tem­ber as SVP, re­search and de­vel­op­ment. Pri­or to join­ing the com­pa­ny, Skerlj held posts at Lyso­so­mal Ther­a­peu­tics and was head of small mol­e­cule dis­cov­ery at Gen­zyme.
→ Top­ping $90 mil­lion with its Se­ries C round in May, San Diego bio­phar­ma Am­plyx Phar­ma­ceu­ti­cals is adding to its lead­er­ship team with the ap­point­ments of Chris LeMas­ters as chief op­er­at­ing of­fi­cer and Car­los Sat­tler as se­nior vice pres­i­dent, clin­i­cal de­vel­op­ment. LeMas­ters had been EVP and CBO at Mi­rati Ther­a­peu­tics and was al­so the CEO at Pro­mo­some. Sat­tler was pre­vi­ous­ly VP, glob­al med­ical and sci­en­tif­ic af­fairs at Halosyme, and be­fore that, he was at San­doz from 2013-19.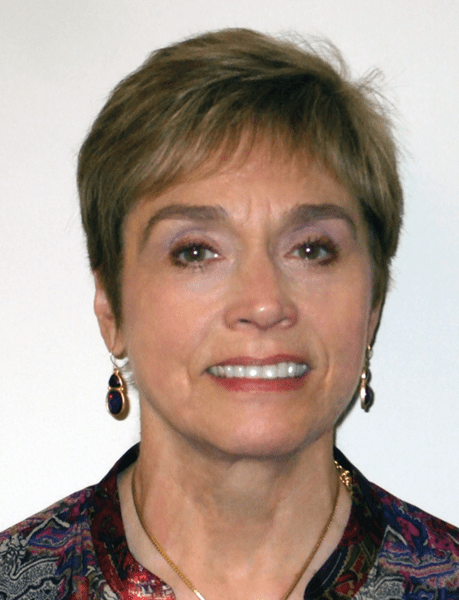 Jo Ellen Schwein­le
→ New Jer­sey-based de­vel­op­er of au­tol­o­gous stem cell ther­a­pies Ren­o­vaCare has gained its first CMO with the ap­point­ment of Jo Ellen Schwein­le. Schwein­le comes with ex­pe­ri­ence from her time as for­mer se­nior med­ical of­fi­cer at the US De­part­ment of Health and Hu­man Ser­vices as well as ex­ec po­si­tions at Bay­er, GSK, and Ch­i­ron/No­var­tis, among oth­ers.
→ There are lead­er­ship moves aplen­ty at iTeos, which fo­cus­es on im­muno-on­col­o­gy and snapped up $125 mil­lion in Se­ries B2 fi­nanc­ing. Cel­gene and Gilead vet Matthew Gall is the new CFO, jump­ing to iTeos from Sarep­ta, where he was SVP of cor­po­rate de­vel­op­ment and trea­sur­er. Yvonne Mc­Grath is now VP of R&D and was pre­vi­ous­ly the chief sci­en­tif­ic of­fi­cer at Com­plix N.V. as well as the head of de­vel­op­ment at Im­muno­core. Mean­while, Philippe Bran­tegem, whose work in biotech be­gan at Sanofi Pas­teur, has signed on as VP of hu­man re­sources.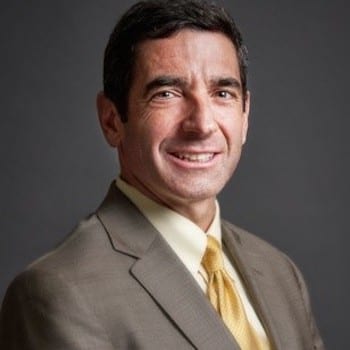 Justin Renz
→ Justin Renz has stepped in as CFO of Cal­i­for­nia-based Arde­lyx, which se­cured FDA ap­proval for IBS with Ib­srela in Sep­tem­ber. Renz was pre­vi­ous­ly pres­i­dent and CFO of Cor­re­vio Phar­ma, lead­ing the sale of the com­pa­ny to Ad­vanz Phar­ma in May. Be­fore he helmed Cor­re­vio, he was EVP, CFO and trea­sur­er of Karyopharm Phar­ma­ceu­ti­cals.
→ Ger­man biotech Af­fimed, al­lied with Genen­tech and en­rolling for stud­ies of can­cer drug can­di­dates AFM13 and AFM24, has reeled in An­gus Smith as CFO. Smith had been CFO at Rock­well Med­ical since No­vem­ber 2018, when he left Pernix Ther­a­peu­tics as their SVP, CBO and prin­ci­pal fi­nan­cial of­fi­cer.
→ TriSalus just in­tro­duced a new CFO in Ra­jesh Mis­try. Now the Den­ver com­pa­ny has a new chief tech­nol­o­gy of­fi­cer in Scott Davie, who will be the site lead for TriSalus' fa­cil­i­ty in West­min­ster, CO and will over­see re­search and de­vel­op­ment of in­travas­cu­lar in­fu­sion sys­tems. Davie was a long­time pres­ence at Medtron­ic, leav­ing as the se­nior di­rec­tor of R&D.
→ Philadel­phia-based Xy­lo­Cor Ther­a­peu­tics, fo­cused on gene ther­a­py for car­dio­vas­cu­lar dis­ease, has snagged Alexan­der Gaidama­ka as SVP of tech­nol­o­gy, man­u­fac­tur­ing & qual­i­ty. His pre­vi­ous lead­er­ship role came at Am­pliPhi Bio­sciences as VP of chem­istry, man­u­fac­tur­ing & con­trols. He al­so served as CEO and CSO at Per­son­al­ized On­coTher­a­peu­tics.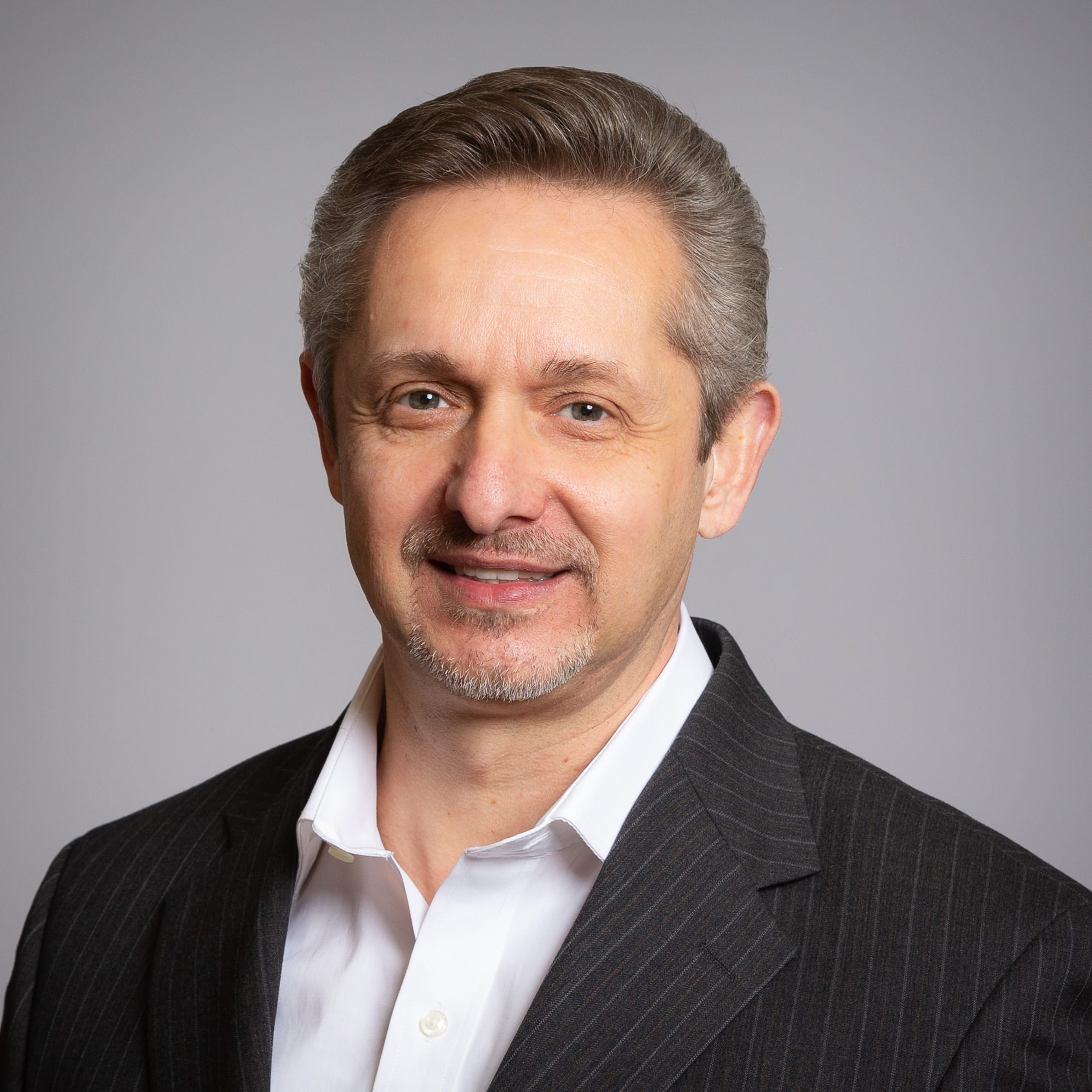 Alexan­der Gaidama­ka
→ Ro­mesh Sub­ra­man­ian's biotech start­up Dyne Ther­a­peu­tics, which is backed by At­las, has re­cruit­ed Daniel Wil­son as VP, head of in­tel­lec­tu­al prop­er­ty. Wil­son joins the Mass­a­chu­setts-based com­pa­ny from Cel­gene, where he served as se­nior cor­po­rate coun­sel. Pri­or to that, he was in­tel­lec­tu­al prop­er­ty coun­sel at Sunovion Phar­ma­ceu­ti­cals.
→ Af­ter emerg­ing as the biggest win­ner yet dur­ing the pan­dem­ic IPO boom — fetch­ing $424 mil­lion — Leg­end Biotech has wel­comed some new faces to its board of di­rec­tors. The J&J-part­nered CAR-T de­vel­op­er has ap­point­ed ex Juno ex­ec Cora­zon Dat­ing Sanders, cur­rent CEO of Elpi­science Bio­phar­ma­ceu­ti­cals Dar­ren Ji and for­mer AMTD Group ex­ec Philip Yau.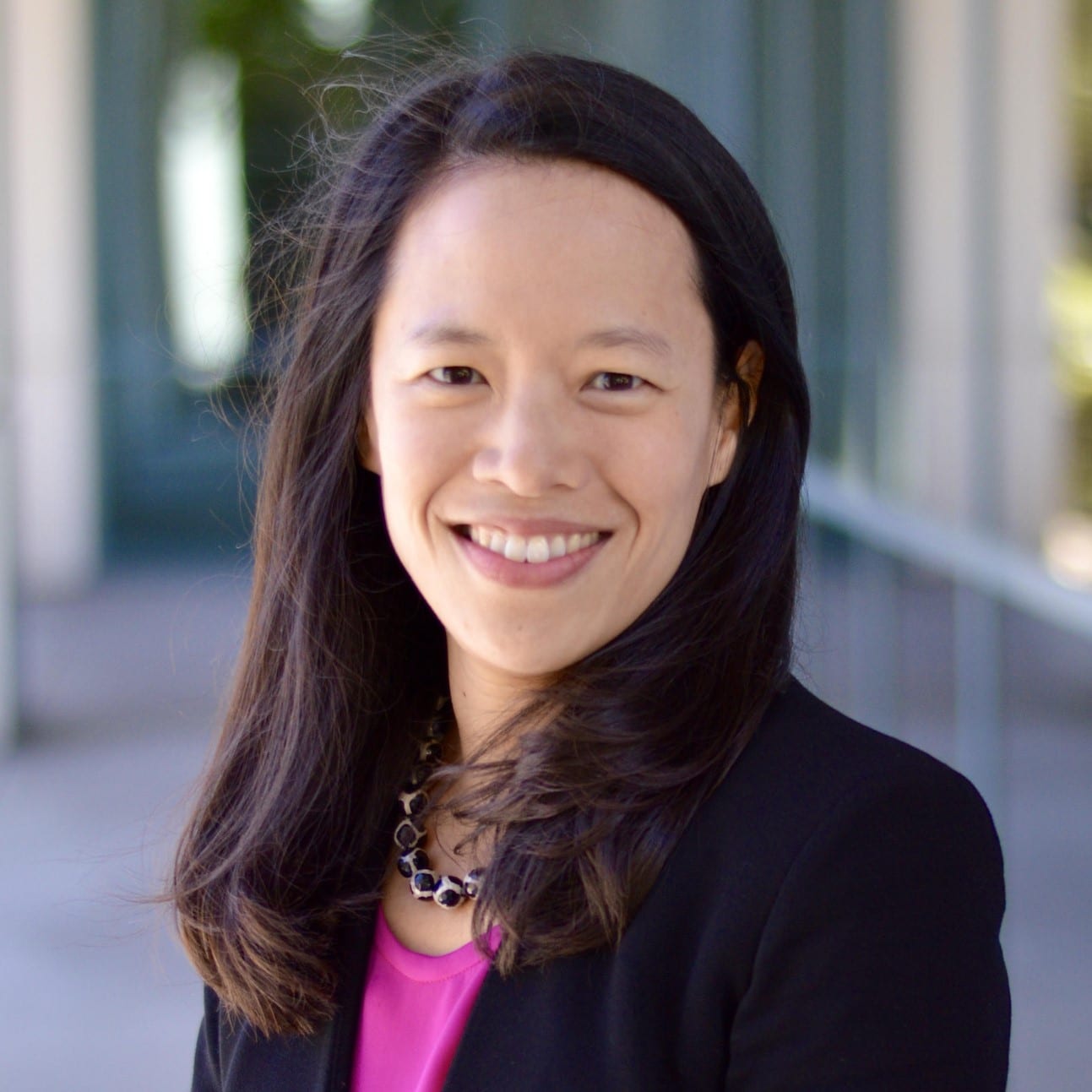 Ca­r­ole Ho
→ Not long af­ter nam­ing Siob­han Nolan Mangi­ni as CFO, NGM Bio is strength­en­ing its board of di­rec­tors. Ca­r­ole Ho, the CMO and head of de­vel­op­ment at De­nali Ther­a­peu­tics since 2015, is jump­ing on to the board. Pri­or to her lead­er­ship roles at De­nali, Ho was VP of ear­ly clin­i­cal de­vel­op­ment at Genen­tech.
→ Af­ter pric­ing a $75 mil­lion IPO in April, ORIC Phar­ma­ceu­ti­cals has wooed Lori Kunkel to its board of di­rec­tors. Kunkel joins the San-Fran­cis­co-based can­cer biotech with ex­pe­ri­ence as act­ing CMO at Loxo On­col­o­gy and CMO at Phar­ma­cyclics and Pro­te­olix.
→ AAV biotech Affinia Ther­a­peu­tics, which raised a $60 mil­lion Se­ries A round that was an­nounced at the end of March, has wel­comed El­liott Si­gal to their board of di­rec­tors. The for­mer CSO and pres­i­dent of R&D at Bris­tol My­ers Squibb, Si­gal had al­so been on the board at Spark Ther­a­peu­tics.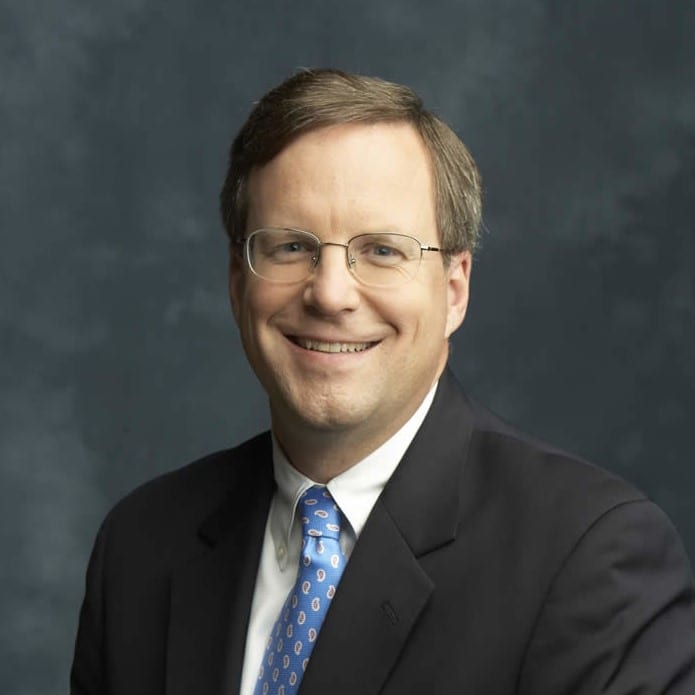 Richard Bag­ger
→ Tiny Tonix Phar­ma­ceu­ti­cals, which has had its share of ups and downs, has en­list­ed Pfiz­er vet Richard Bag­ger to its board of di­rec­tors, re­plac­ing John Rhodes, who stepped down from the po­si­tion of com­pa­ny di­rec­tor. Along with his 16-year stint at Pfiz­er, Bag­ger served as EVP of cor­po­rate af­fairs and mar­ket ac­cess at Cel­gene un­til its ac­qui­si­tion by Bris­tol My­ers Squibb.
→ Rock­well Med­ical — whose for­mer CEO, Robert Chioi­ni, tried to un­fire him­self in 2018 be­fore reach­ing a set­tle­ment — has ap­point­ed kid­ney dis­ease ex­pert and UCLA emer­i­tus pro­fes­sor of med­i­cine Allen Nis­senson to its board of di­rec­tors. Nis­senson is emer­i­tus CMO of DaVi­ta Kid­ney Care and mem­ber of the board at An­gion Bio­med­ica.
→ Amolyt Phar­ma — fo­cused on the de­vel­op­ment of ther­a­peu­tic pep­tides for rare en­docrine and meta­bol­ic dis­eases — has tapped Pierre Legault as di­rec­tor and chair­man of its board of di­rec­tors. Legault comes with ex­pe­ri­ence from his time as chair­man of Bi­cy­cle Ther­a­peu­tics and lead di­rec­tor of Urovant Sci­ences, among oth­ers. Legault joins as the com­pa­ny pre­pares to move its first as­set in­to the clin­ic.
→AI-fo­cused twoXAR Phar­ma­ceu­ti­cals has wel­comed Howard Rosen to its board of di­rec­tors. Rosen's pre­vi­ous stints in­clude roles at Gilead Sci­ences, Kala Phar­ma­ceu­ti­cals and ALZA Cor­po­ra­tion among oth­ers.