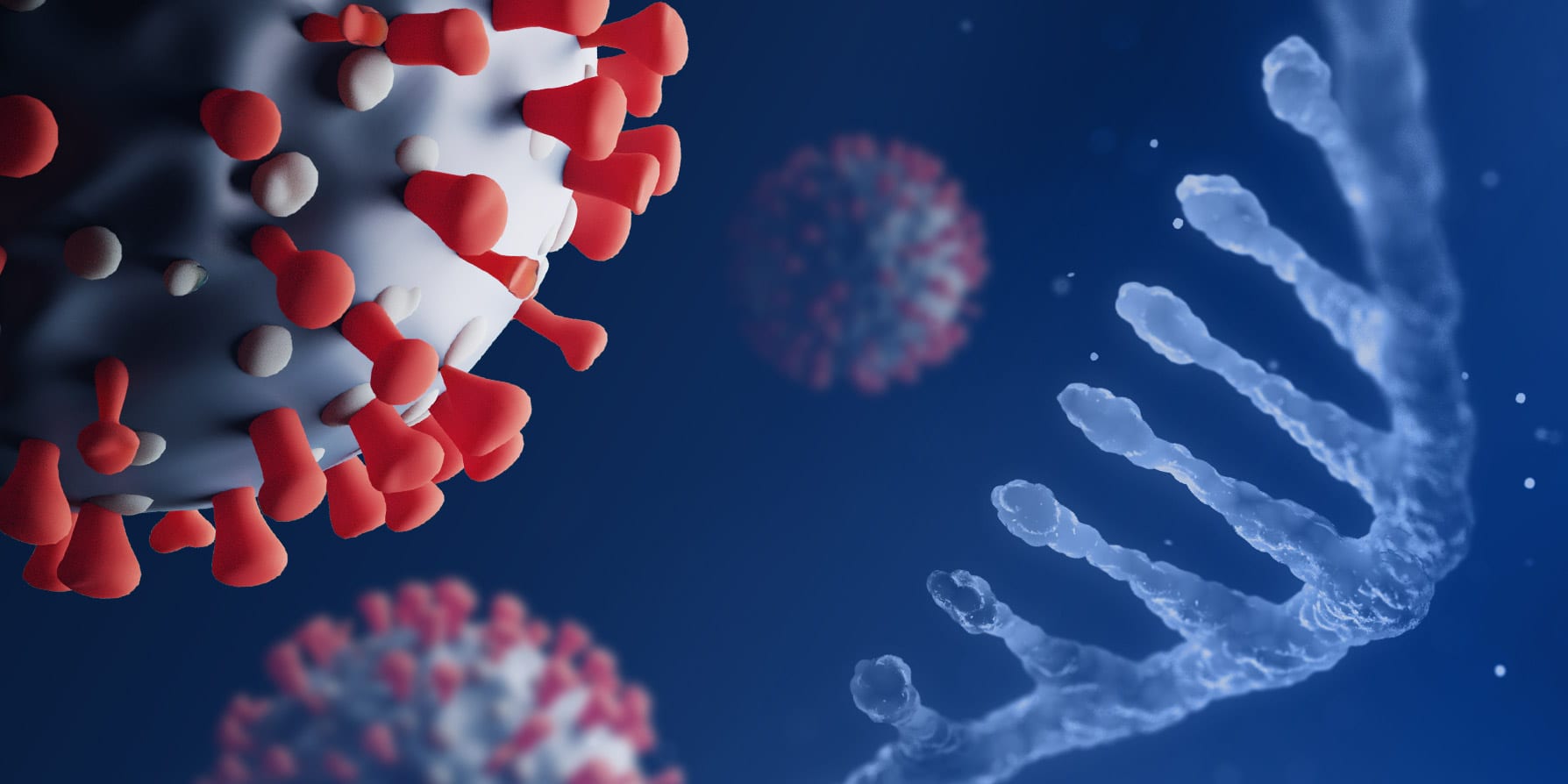 RNA: From the mes­sen­ger to the med­i­cine
Biotech Voices is a collection of exclusive opinion editorials from some of the leading voices in biopharma on the biggest industry questions today. Think you have a voice that should be heard? Reach out to Amber Tong.
In the 1990s, my col­leagues and I were gene hunters. In the years be­fore the hu­man genome was ful­ly se­quenced, we searched tire­less­ly for the ge­net­ic roots of dis­ease. It was a decades-long en­deav­or to first de­fine a syn­drome, then lo­cate the re­spon­si­ble gene, de­ter­mine its se­quence, study its mu­ta­tions and ma­nip­u­late it for ther­a­peu­tic ben­e­fit.
At the time, RNA sci­ence wasn't be­ing se­ri­ous­ly con­sid­ered. DNA was our star, and RNA was a bit play­er.
It's a dif­fer­ent sto­ry to­day, now that mR­NA vac­cines that were de­vel­oped in record time are pro­tect­ing mil­lions of peo­ple from a dan­ger­ous ill­ness. There is a dawn­ing aware­ness of the po­ten­tial for RNA-based med­i­cines. The CEO of the Bill & Melin­da Gates Med­ical Re­search In­sti­tute, Pen­ny Heaton, calls mR­NA vac­cines the be­gin­ning of "a new gold­en age of vac­ci­nol­o­gy."
But she could have been even more op­ti­mistic. Be­cause af­ter decades of re­search in­to this nu­cle­ic acid that was once seen as a hum­ble as­sis­tant to DNA, RNA sci­ence is of­fer­ing new in­sights in­to in­tractable con­di­tions whose caus­es were pre­vi­ous­ly a mys­tery. It's al­so un­lock­ing pow­er­ful new treat­ments.
Genes tell the body what to do. But if their code is gar­bled or in­com­pre­hen­si­ble, dis­ease will get the up­per hand. RNA—present in every cell in the body—is the mes­sen­ger of these im­por­tant in­struc­tions. These mes­sages (RNA tran­scripts) can be edit­ed to achieve a sub­stan­tial ther­a­peu­tic ef­fect, and this has im­pli­ca­tions in a wide range of de­gen­er­a­tive dis­eases.
It's hard to be­lieve we ever viewed RNA as a poor re­la­tion to DNA. It's not just a gold­en age for vac­cines that we have en­tered, it's the be­gin­ning of a whole new era for med­ical sci­ence.
The op­por­tu­ni­ty
Hun­dreds of dis­eases can be traced to dys­func­tion­al pro­teins in the body. While DNA es­sen­tial­ly in­structs cells to cre­ate or reg­u­late these pro­teins in a way that pro­motes health and sur­vival, there are of­ten mis­prints, ty­pos, dele­tions and oth­er er­rors in DNA's in­struc­tions. Con­se­quent­ly, the body some­times fails to pro­duce nec­es­sary pro­teins, pro­duces tox­ic pro­teins or fails to prop­er­ly reg­u­late pro­tein pro­duc­tion. This means dis­ease.
It al­so means the po­ten­tial for RNA-based med­i­cines, which seek to cor­rect these er­rors, is vast. And these treat­ments of­fer some­thing that gene ther­a­py or gene edit­ing does not: the abil­i­ty to make changes to cells that are re­versible and will not last a life­time.
Un­like gene ther­a­pies or gene edit­ing, RNA can be made to func­tion the way con­ven­tion­al drugs do. It can achieve a ther­a­peu­tic re­sult with­out mak­ing a per­ma­nent change to the pa­tient's cells. Gene ther­a­pies or gene edit­ing risk cre­at­ing off-tar­get ef­fects in neigh­bor­ing cells and or­gans, which can be­come per­ma­nent changes. By con­trast, the body can shed an RNA ther­a­py the way it can shed the ef­fects of a drug.
The abil­i­ty of RNA to clar­i­fy DNA in­struc­tions to pro­mote hu­man health, with­out per­ma­nent al­ter­ations to a per­son's cells, is why the po­ten­tial for RNA-based med­i­cines goes far be­yond de­vel­op­ing the next gen­er­a­tion of vac­cines. Biotech com­pa­nies are ex­plor­ing the many pos­si­bil­i­ties to­day.
One suc­cess­ful com­mon ap­proach in­volves "knock­ing down" dys­func­tion­al pro­teins that can lead to dis­ease, for ex­am­ple de­gen­er­a­tive con­di­tions like amy­otroph­ic lat­er­al scle­ro­sis (ALS) or meta­bol­ic dis­or­ders. Biotech com­pa­nies have been mak­ing in­roads on these con­di­tions by edit­ing RNA in­struc­tions to elim­i­nate a "gain-of-func­tion" pro­tein. In these cas­es, weak­en­ing the pro­duc­tion of cer­tain tox­ic pro­teins lessens the dis­ease im­pact.
Oth­er com­pa­nies are aim­ing not to elim­i­nate pro­teins but sim­ply al­ter their pro­duc­tion by splic­ing the pre-mR­NA that pro­vides their in­struc­tion guide and di­rec­tions for reg­u­la­tion. This is the case at Sarep­ta, where I pre­vi­ous­ly served as CEO and chief med­ical of­fi­cer.
The com­pa­ny I lead now, Stoke Ther­a­peu­tics, is pi­o­neer­ing a whole dif­fer­ent RNA ap­proach. Stoke is fo­cused on hap­loin­suf­fi­cien­cies or dis­eases like Dravet syn­drome (a se­vere and pro­gres­sive ge­net­ic epilep­sy) and au­to­so­mal dom­i­nant op­tic at­ro­phy that are caused by "loss of func­tion" mu­ta­tions in one copy of a gene, which re­sult in in­suf­fi­cient pro­tein lev­els that are es­sen­tial to hu­man health. Rather than knock­ing down the dys­func­tion­al gene, as oth­er com­pa­nies seek to do, Stoke is de­sign­ing RNA-based med­i­cines to in­crease ex­pres­sion of the prop­er­ly func­tion­ing gene in the pair, "up-reg­u­lat­ing" its pro­tein pro­duc­tion and there­by com­pen­sat­ing for the non-func­tion­al copy of the gene. By se­lec­tive­ly restor­ing, or "stok­ing", the pro­duc­tion of the nat­u­ral­ly oc­cur­ring pro­tein, Stoke's TAN­GO (Tar­get­ed Aug­men­ta­tion of Nu­clear Gene Out­put) ap­proach has the po­ten­tial to ad­dress the un­der­ly­ing ge­net­ic cause of hap­loin­suf­fi­cient dis­eases.
RNA sci­ence is even carv­ing out a pres­ence in di­ag­nos­tics, with RNA analy­sis of liq­uid biop­sy for can­cer en­abling ear­li­er di­ag­no­sis.
Vac­cines did not ush­er in a whole new era of RNA-based med­i­cine. But they shined a light on this area, which has been de­vel­op­ing steadi­ly for two decades, and which is open­ing the door to a seem­ing­ly end­less ar­ray of ap­pli­ca­tions, dis­ease states and treat­ment path­ways that, once ex­plored, will al­ter how we un­der­stand and treat ge­net­ic dis­eases.
The need
Be­fore I took the helm at biotech­nol­o­gy com­pa­nies, I treat­ed pa­tients at the point of care. Most of my pa­tients were chil­dren with rare dis­eases.
I have seen what ge­net­ic dis­eases can do, and I know the frus­tra­tion that comes with talk­ing to par­ents about id­io­path­ic con­di­tions that de­grade their chil­dren's qual­i­ty of life – or worse. Id­io­path­ic means we just can't shed much light on the cause of dis­ease, even when its ef­fects are all too vis­i­ble. For a doc­tor, the frus­tra­tion that came with di­ag­no­sis and treat­ment of id­io­path­ic con­di­tions was too in­tense to de­scribe.
One of the great things about this new era of ge­net­ic med­i­cine we are liv­ing in is that we now know far more about the caus­es of dis­ease. Many con­di­tions are in­her­it­ed.
But too of­ten, un­der­stand­ing the cause has not led to a cure or even a less­en­ing of the con­di­tion. Gene ther­a­py and gene edit­ing have shown ini­tial promise, but we need ad­di­tion­al strate­gies if we are to trans­late ful­ly our in­creased un­der­stand­ing of dis­ease in­to pow­er­ful treat­ments.
RNA is the next leg of this ex­cit­ing jour­ney. As DNA's tran­scriber and mes­sen­ger, its use in med­i­cine brings us clos­er to stop­ping dis­eases of all kinds right at their source.