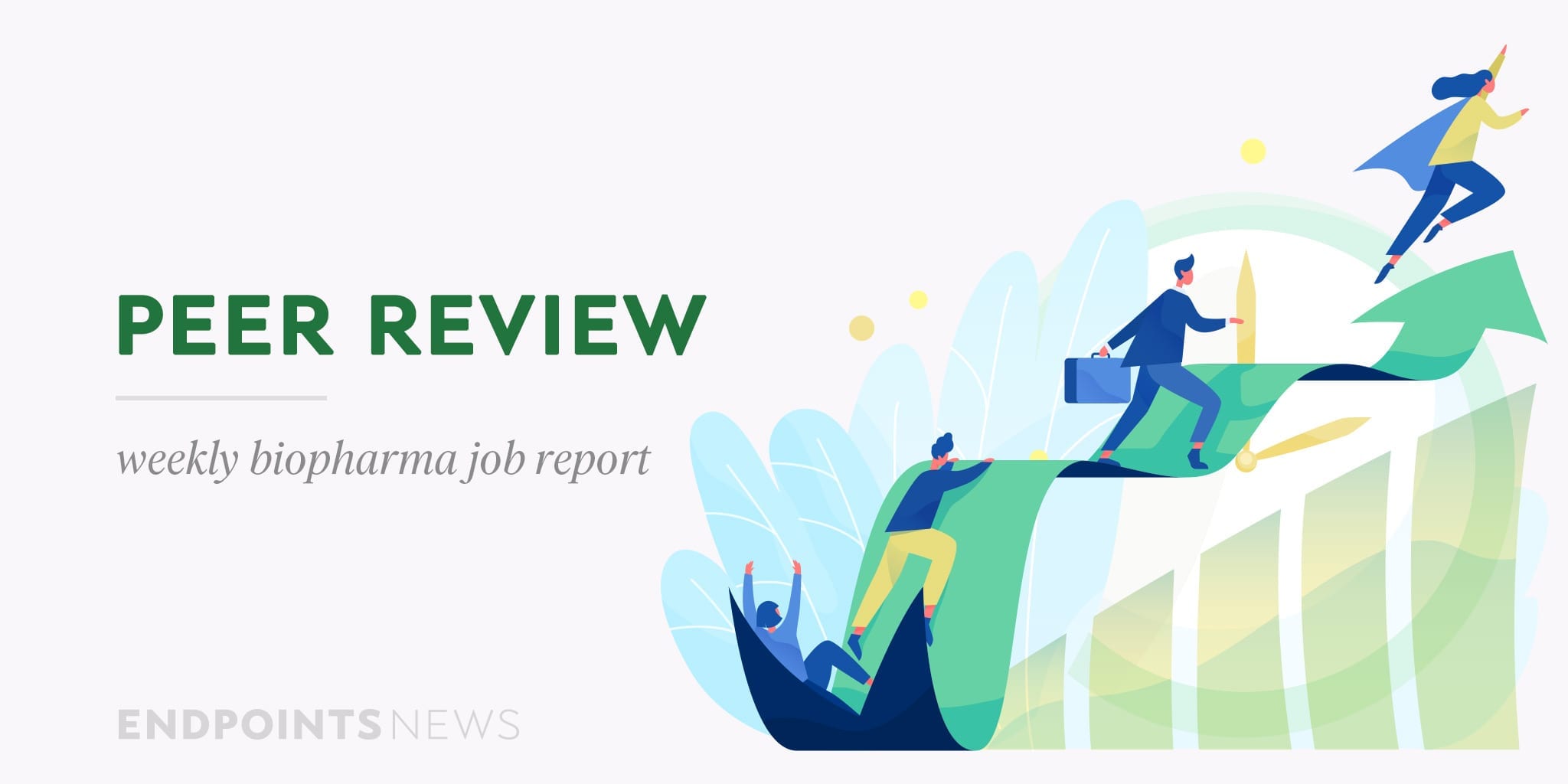 Robert Baze­more makes Hutchmed deal his grand fi­nale as Epizyme CEO; Black Di­a­mond reshuf­fles the deck with de­par­tures of CMO, CSO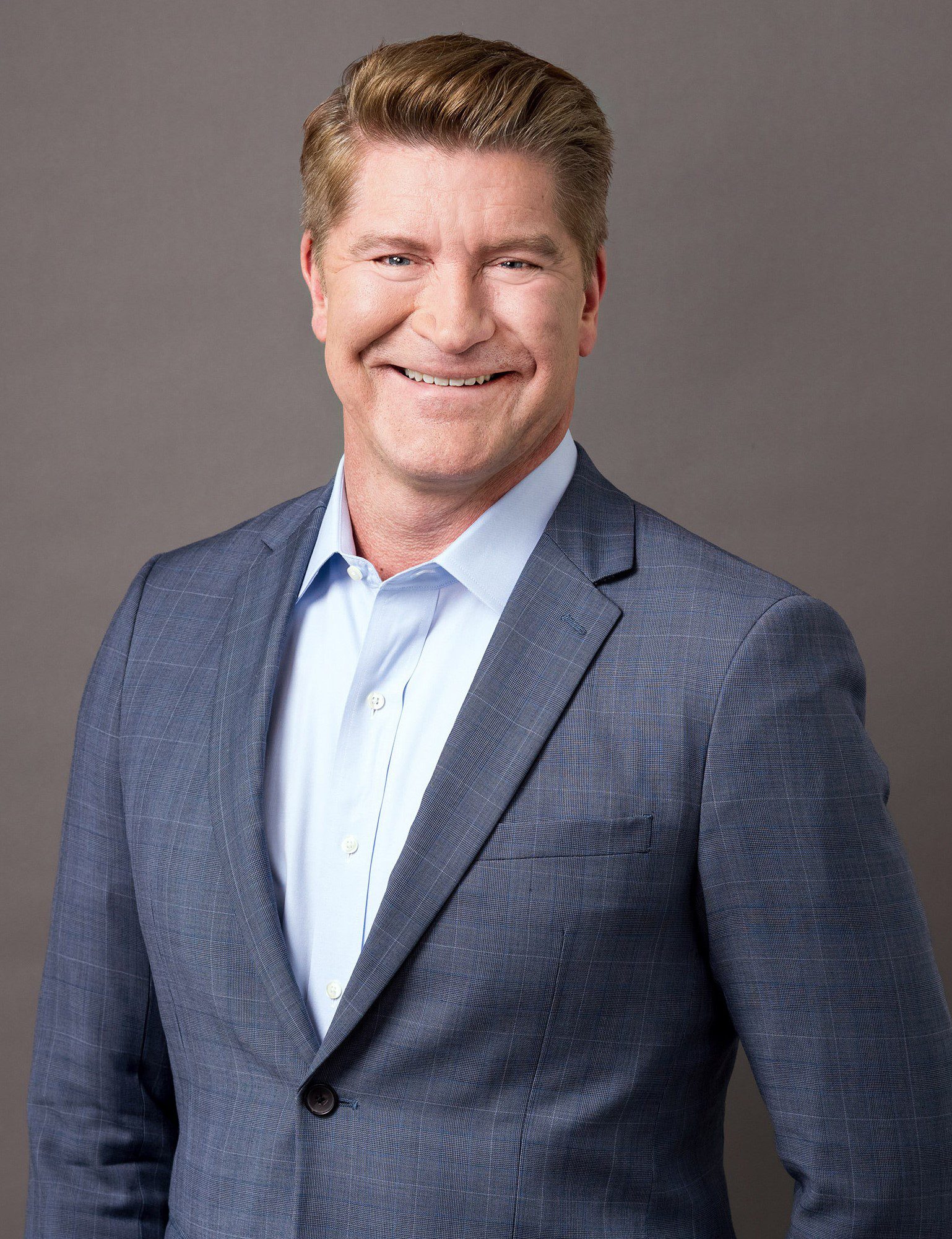 Robert Baze­more
→ One minute, Epizyme CEO Robert Baze­more helped en­gi­neer a part­ner­ship with Hutchmed on de­vel­op­ing Tazverik in Chi­na. The next minute, he gave his job to some­one else.
Baze­more stepped aside as Epizyme's chief ex­ec­u­tive the same day the biotech an­nounced the deal, ced­ing the throne to Grant Bogle, the chief com­mer­cial of­fi­cer at Tesaro from 2015 un­til 2019 — the year Glax­o­SmithK­line's takeover of the on­col­o­gy-fo­cused com­pa­ny was com­plet­ed. Since 2019, Bogle has kept a seat on Epizyme's board of di­rec­tors.
Baze­more will lend ad­vi­so­ry sup­port for an­oth­er year. "I feel the time is right to hand the reins over to Grant and I am ex­cit­ed to work close­ly with him to achieve Epizyme's vi­sion," Baze­more said in a state­ment.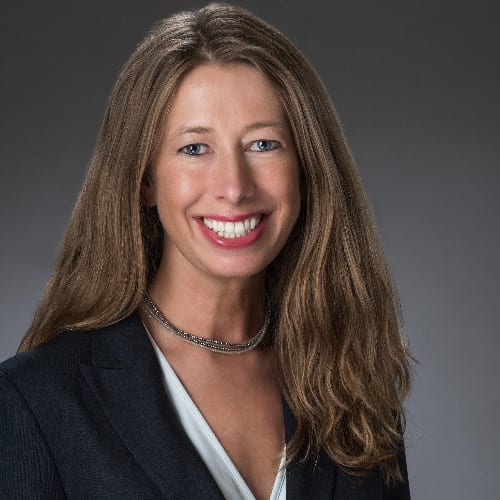 Eliz­a­beth Buck
→ Ac­cord­ing to an SEC fil­ing and Black Di­a­mond's Q2 up­date, CMO Rachel Humphrey and CSO Christo­pher Roberts are out at the pre­ci­sion on­col­o­gy out­fit led by David Ep­stein. Karsten Witt, the act­ing CMO un­til Humphrey took over less than a year ago, has as­sumed the role again on an in­ter­im ba­sis up­on Humphrey's "ter­mi­na­tion," to use the lan­guage in the fil­ing, while Black Di­a­mond co-founder Eliz­a­beth Buck of­fi­cial­ly stepped in as chief sci­en­tist on Wednes­day af­ter Roberts re­signed Ju­ly 12. Ad­di­tion­al­ly, Black Di­a­mond has made ex-G1 Ther­a­peu­tics CEO Mark Vel­le­ca a mem­ber of the board of di­rec­tors that is chaired by for­mer GSK (then Glax­oW­ell­come) CEO Bob In­gram.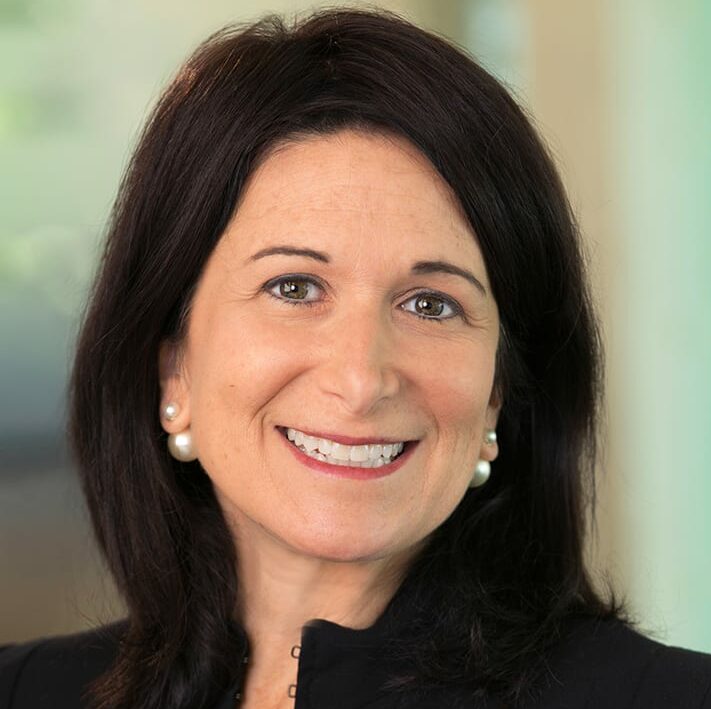 Julie Krop
→ PureTech, the com­pa­ny work­ing to turn a 200-year-old dis­cov­ery in­to a new ap­proach to Alzheimer's, has plucked up Julie Krop as CMO. Krop jumps aboard from her most re­cent stint as CMO of Free­line Ther­a­peu­tics. Pri­or to her time at Free­line, Krop was han­dling af­fairs as CMO at AM­AG Phar­ma­ceu­ti­cals, where she over­saw three FDA ap­provals for the com­pa­ny. In ad­di­tion to those stints, Krop brings to the ta­ble a hefty amount of ex­pe­ri­ence from her time at Ver­tex Phar­ma­ceu­ti­cals, Stryk­er Re­gen­er­a­tive Med­i­cine, Pep­ti­m­mune, Mil­len­ni­um Phar­ma­ceu­ti­cals and Pfiz­er.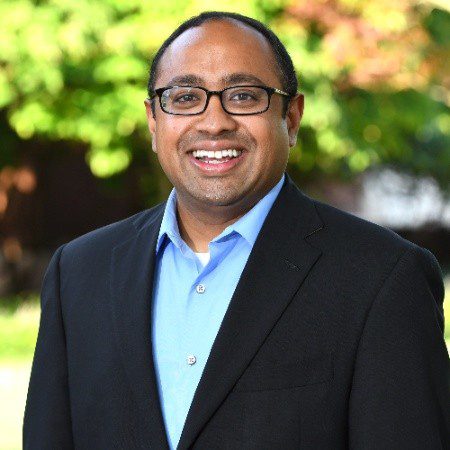 Kr­ish­nan Viswanad­han
→ CEO Joanne Smith-Far­rell is piec­ing to­geth­er her team at Be Bio, swing­ing the door open for new pres­i­dent and COO Kr­ish­nan Viswanad­han and chief peo­ple of­fi­cer Brad Hart­man at the B cell-cen­tered biotech. A Roche vet in reg­u­la­to­ry af­fairs, Viswanad­han was most re­cent­ly SVP and glob­al cell ther­a­py fran­chise lead at Bris­tol My­ers Squibb and held lead­er­ship po­si­tions at Cel­gene pri­or to that ap­point­ment. Hart­man is the for­mer chief peo­ple of­fi­cer at Fer­Gene who was al­so the VP of peo­ple at reSTOR­bio, Pro­teon Ther­a­peu­tics and Unum (now Co­gent Bio­sciences).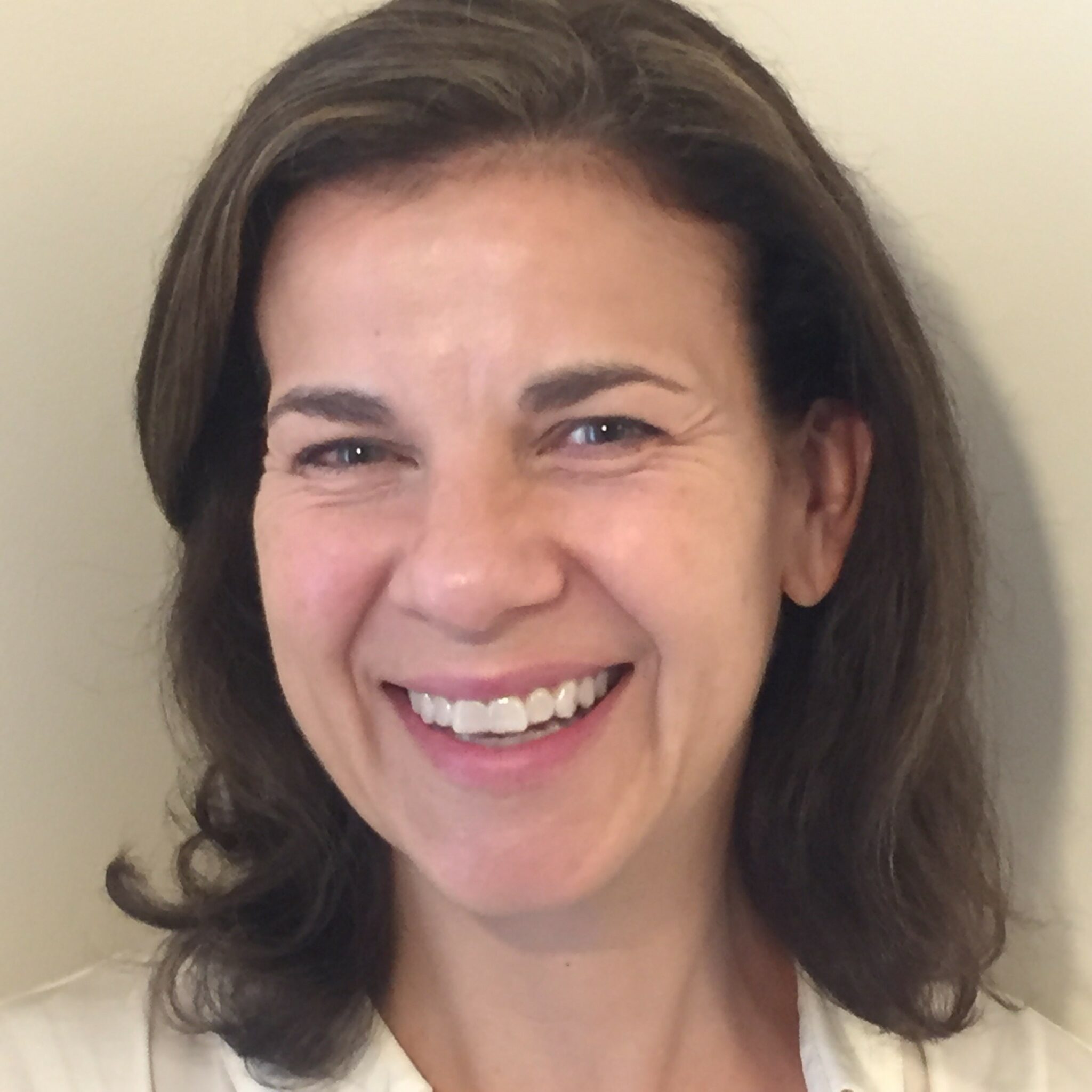 Kara Bick­ham
→ The C-suite at Affini­vax grows once again af­ter the ap­point­ments of CBO Stu­art Chaf­fee in April and CFO Eliz­a­beth Rad­cliffe in May, as Kara Bick­ham breaks away from Big Phar­ma pneu­mo­coc­cal vac­cine ri­val Mer­ck to be­come CMO. Bick­ham led the clin­i­cal de­vel­op­ment of Mer­ck's 15-va­lent pneu­mo­coc­cal vac­cine shot Vaxneu­vance, which the FDA ap­proved last month and cov­ers the same strains as Pfiz­er's Pre­vnar 13 along with two oth­ers. Can Affini­vax catch up with these for­mi­da­ble foes? They have $226 mil­lion worth of Se­ries C cash to cer­tain­ly try.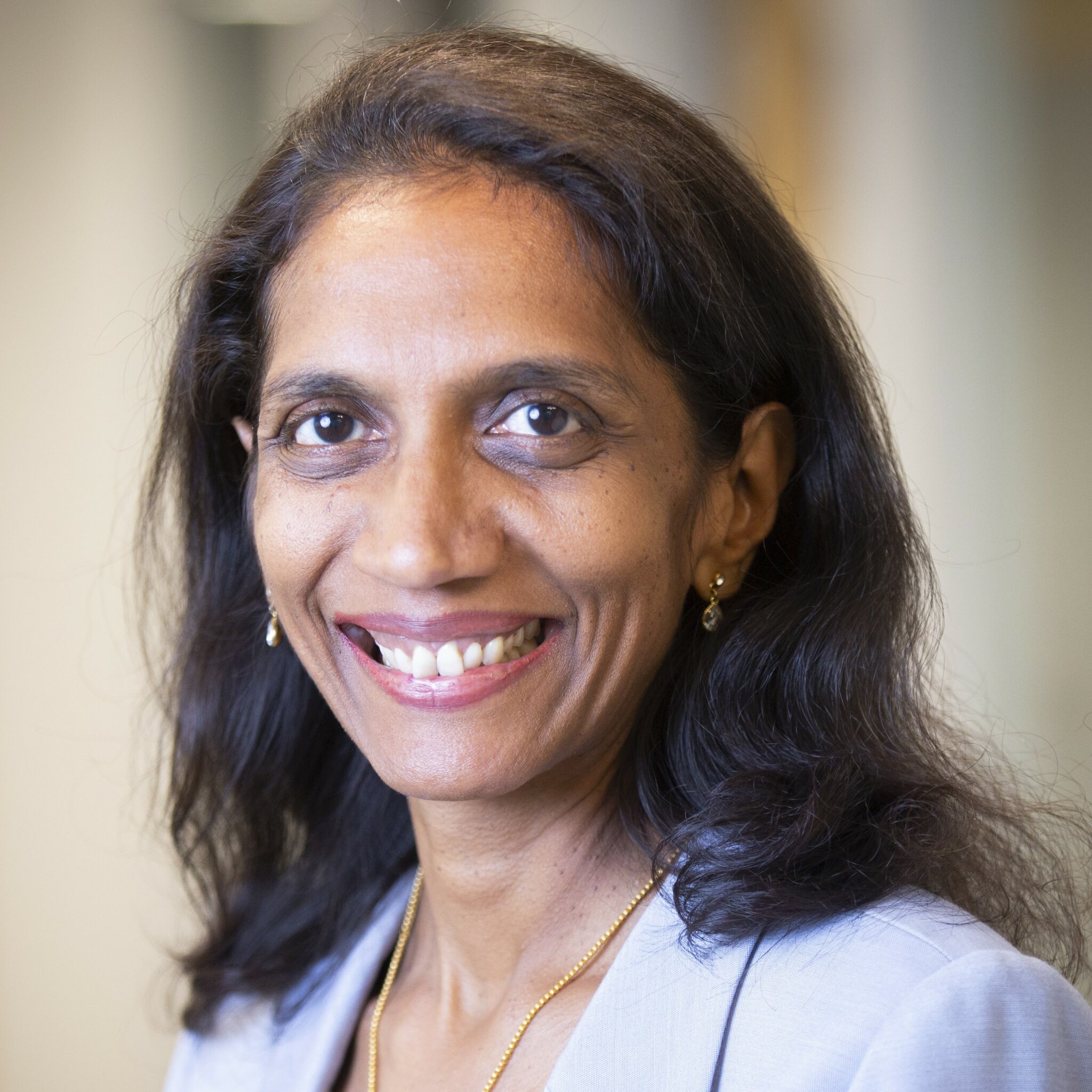 Niru­pa­ma Sub­ra­man­ian
→ Niru­pa­ma Sub­ra­man­ian has been named COO of Third Rock start­up Rheos Med­i­cines, which struck a deal with Roche in De­cem­ber 2019 to de­vel­op drugs with­in the im­munome­tab­o­lism field. Sub­ra­man­ian had been a part of the Agios team since 2016, and since Jan­u­ary 2020 was Jack­ie Fouse's SVP, cor­po­rate de­vel­op­ment & busi­ness plan­ning. Her eight pre­ced­ing years at No­var­tis reached its con­clu­sion as VP, vac­cines busi­ness tran­si­tion lead, when No­var­tis Vac­cines was sold to GSK in 2014 for $7.1 bil­lion.
→ San Fran­cis­co's Al­tru­Bio has locked in Jeroen Gras­man as CFO to push its drugs for im­muno­log­i­cal dis­eases in­to the mar­ket af­ter net­ting $63 mil­lion in a Se­ries A three months ago. Gras­man hails from neoanti­gen biotech PACT Phar­ma, where he was VP of fi­nance and op­er­a­tions, and he's al­so held fi­nan­cial roles at Roche and Genen­tech. Led by sec­ond-year CEO Judy Chou, Al­tru­Bio changed its name from AbGe­nomics in June 2020 and the FDA pro­vid­ed ex­tra mo­men­tum with a fast track des­ig­na­tion for its lead drug nei­hulizum­ab in steroid re­frac­to­ry acute graft-ver­sus-host dis­ease (SR-aGVHD).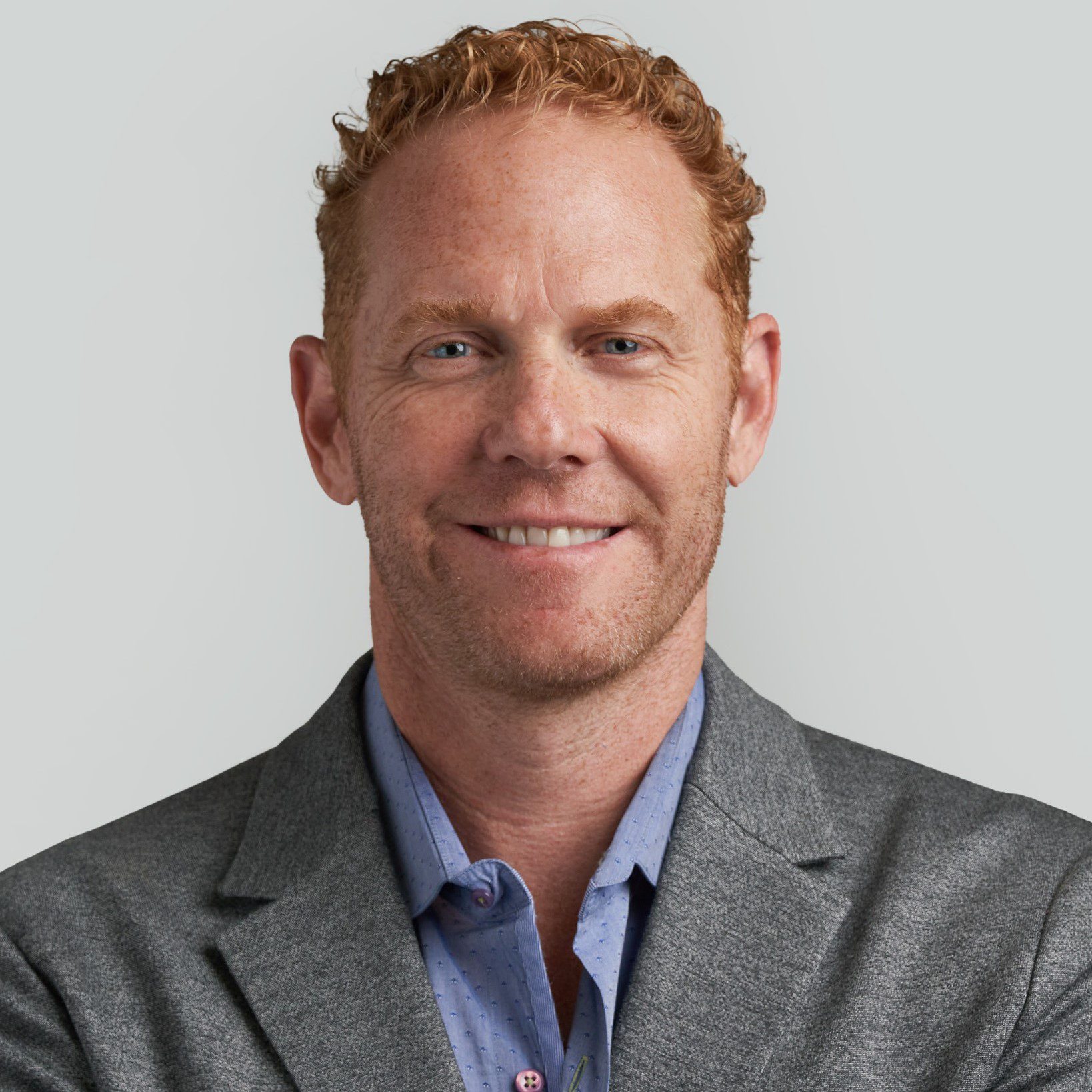 Neil Ab­dol­lahi­an
→ Sit­ting pret­ty with a $110 mil­lion Se­ries B raise from April to study the role of ex­tra­chro­mo­so­mal DNA (ecD­NA) in a slew of can­cers, San Diego-based Bound­less Bio has se­lect­ed Neil Ab­dol­lahi­an as CBO. When Ab­dol­lahi­an held the same po­si­tion at Cidara Ther­a­peu­tics the last five years, he was a key cog in the $780 mil­lion deal Janssen made for the biotech's lead an­tivi­ral con­ju­gate CD388 that can be ca­pa­ble of stand­ing up to any flu strain, as CEO Jeff Stein told End­points News.
→ Fol­low­ing Michael Amoroso's rapid as­cent to CEO ear­li­er this year, Abeona ush­ered in re­search & clin­i­cal de­vel­op­ment head Vish­was Se­shadri on June 1 and this week has pro­mot­ed Ed­ward Carr to CFO. Carr first pulled up to Abeona in 2018 as cor­po­rate con­troller, and then he was quick­ly el­e­vat­ed to chief ac­count­ing of­fi­cer in Jan­u­ary 2019. Ex-Abeona CFO Chris­tine Sil­ver­stein has since be­come the CFO of Ex­ci­sion Bio­Ther­a­peu­tics.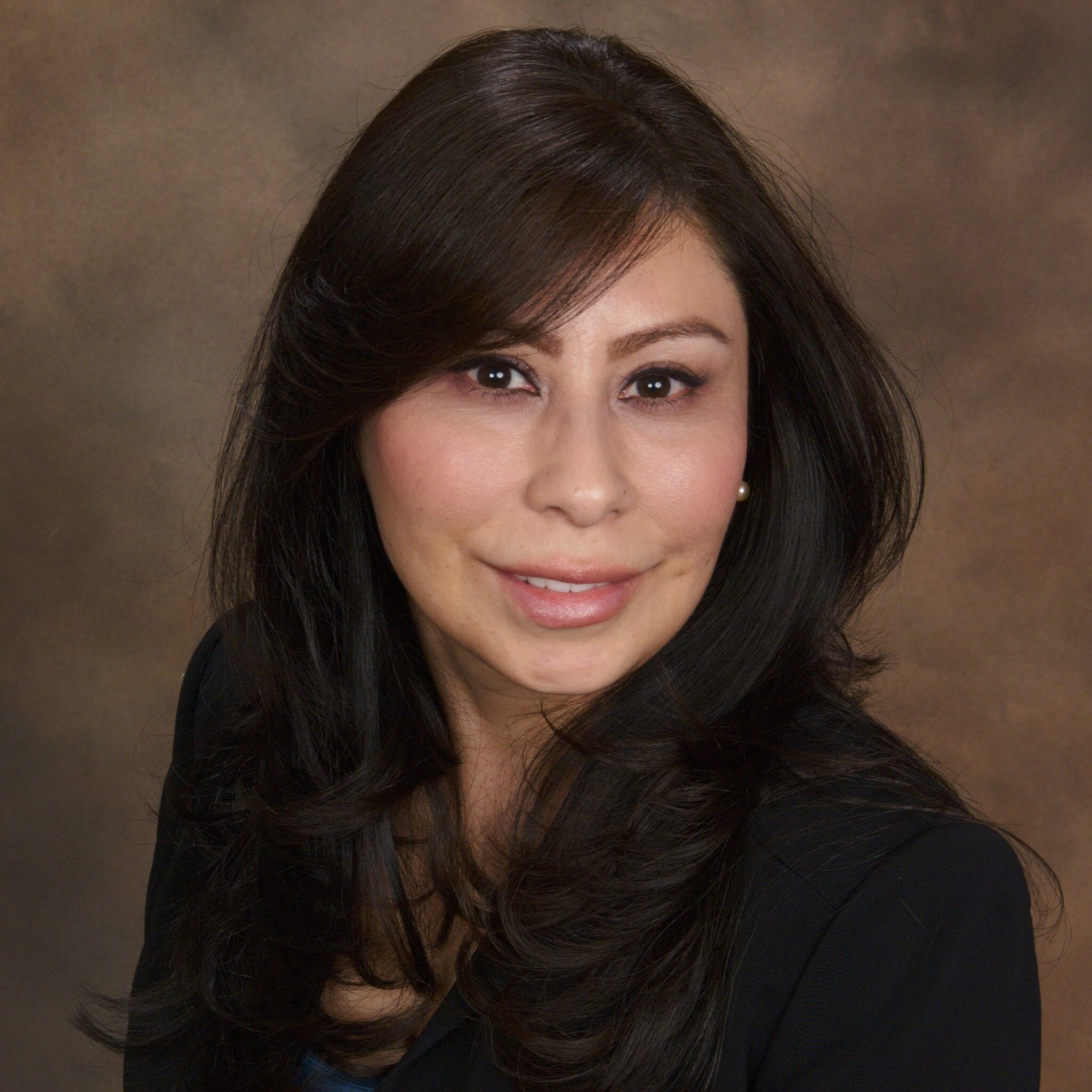 Bet­zy Estra­da
→ Bet­zy Estra­da has got­ten the call to be EVP and chief hu­man re­sources of­fi­cer at Urovant, the Sum­i­to­vant sub hatched by Vivek Ra­maswamy that won an FDA ap­proval for its over­ac­tive blad­der drug vibegron at the tail end of 2020. Estra­da, a for­mer HR man­ag­er at Ad­vanced Ster­il­iza­tion Prod­ucts be­fore J&J sold it in 2018, spent the last six years as VP, hu­man re­sources, and chief com­pli­ance ex­ec­u­tive at Japan­ese med­ical elec­tron­ic equip­ment man­u­fac­tur­er Ni­hon Ko­hden.
→ Hit­ting Nas­daq ear­ly in 2021 with an IPO that closed at $161 mil­lion, WuXi-backed on­col­o­gy biotech Ada­gene has tapped Steven Fis­chkoff as in­ter­im CMO. This isn't Fis­chkoff's first time step­ping on the CMO court with pre­vi­ous stops at Li­on Biotech­nolo­gies, Wind­MIL Ther­a­peu­tics and Flame Bio­sciences, and he's been VP of clin­i­cal and med­ical af­fairs at Cel­gene. Ada­gene, col­lab­o­rat­ing on a CAR-T can­di­date with the NIH in re­nal cell car­ci­no­ma, has al­so ap­point­ed Stan­ley Frankel and Robert Spiegel to the sci­en­tif­ic and strate­gic ad­vi­so­ry board.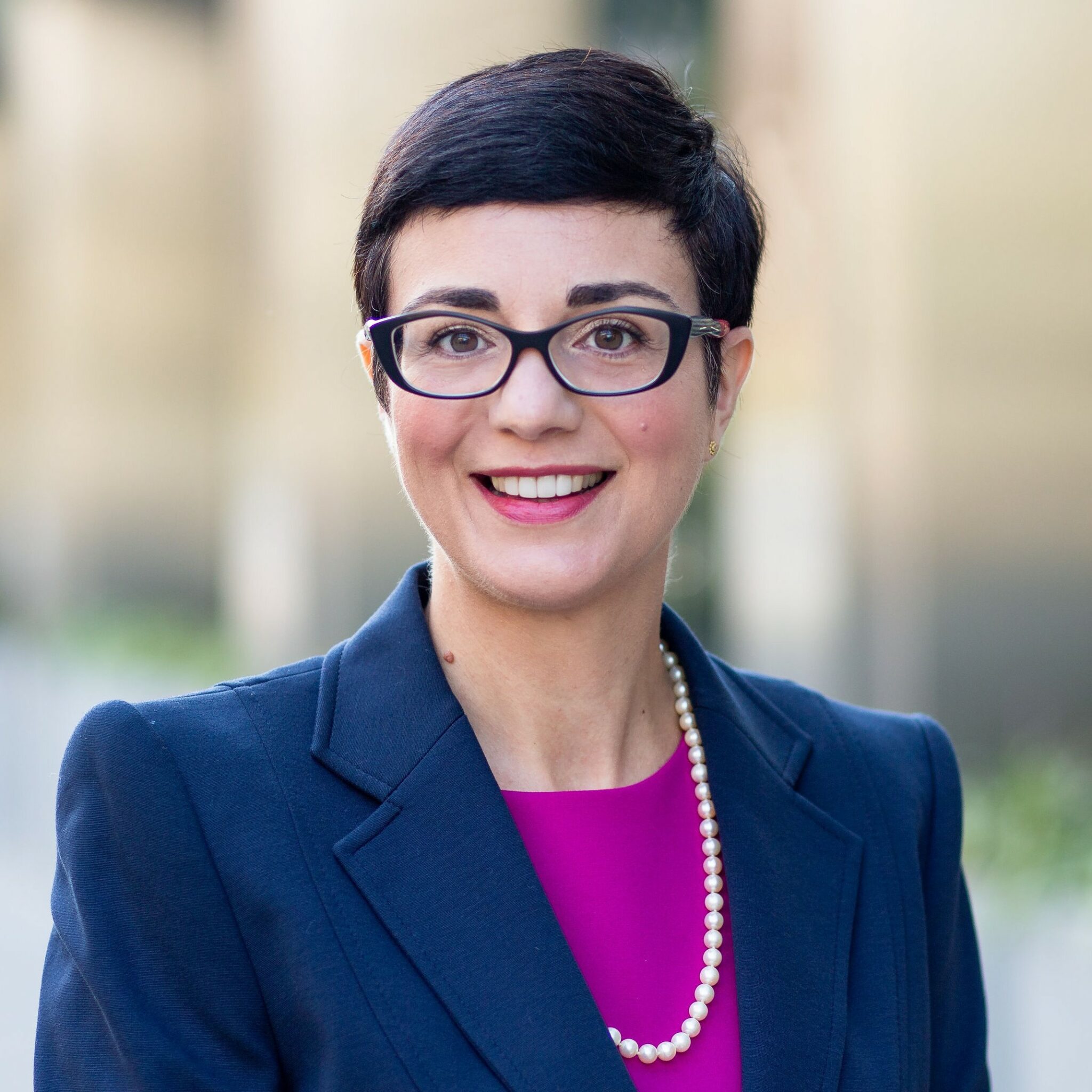 Daniela Dra­go
→ If there's any­one who could have the in­side scoop on just how in the world Aduhelm notched its ac­cel­er­at­ed ap­proval for Alzheimer's, it's prob­a­bly Daniela Dra­go, who leaves Bio­gen and has been ap­point­ed chief reg­u­la­to­ry of­fi­cer at Au­ri­on Biotech. Dra­go had been se­nior di­rec­tor of reg­u­la­to­ry at Bio­gen since 2019 and her reg­u­la­to­ry back­ground al­so ex­tends to Bausch + Lomb, Roche and Vi­for Phar­ma. Eye dis­ease-fo­cused Au­ri­on Biotech is specif­i­cal­ly de­vel­op­ing a cell ther­a­py for corneal ede­ma.
→ Eli Lil­ly and Genen­tech alum Jef­frey Bloss is tak­ing on the role of CMO at UK-based can­cer play­er Nu­Cana. Pri­or to con­sec­u­tive CMO gigs at Tarve­da Ther­a­peu­tics and Aege­ri­on, Bloss was SVP, med­ical af­fairs for the Amer­i­c­as for Astel­las Sci­en­tif­ic and Med­ical Af­fairs (AS­MA) and GSK's VP and head of on­col­o­gy glob­al med­ical af­fairs.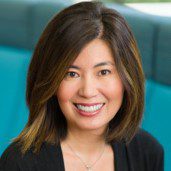 Jane Chung
→ Sutro Bio­phar­ma jumps back in­to Peer Re­view by bring­ing in Jane Chung, the drug dis­cov­ery play­er's first chief com­mer­cial of­fi­cer. For­mer­ly the com­mer­cial op­er­a­tions man­ag­er for Avastin dur­ing a por­tion of her decade at Genen­tech, Chung had been pres­i­dent and gen­er­al man­ag­er of As­traZeneca Cana­da since No­vem­ber 2019 and joined the Big Phar­ma in 2015 af­ter two years at Onyx Phar­ma­ceu­ti­cals. We last saw Sutro back in April when Trevor Hal­lam was pro­mot­ed to pres­i­dent of re­search, CSO.
→ Nether­lands-based Im­mune­tune has ush­ered in Si­jme Zeile­mak­er as CEO. Zeile­mak­er makes his way to the com­pa­ny from Im­mu­nicum, where he served as COO, di­rec­tor busi­ness de­vel­op­ment and head of in­vestor re­la­tions. Be­fore join­ing Im­mu­nicum in 2017, Zeile­mak­er was di­rec­tor busi­ness de­vel­op­ment at In­teR­NA Tech­nolo­gies and held roles at to-BBB tech­nolo­gies and 2-BBB Med­i­cines.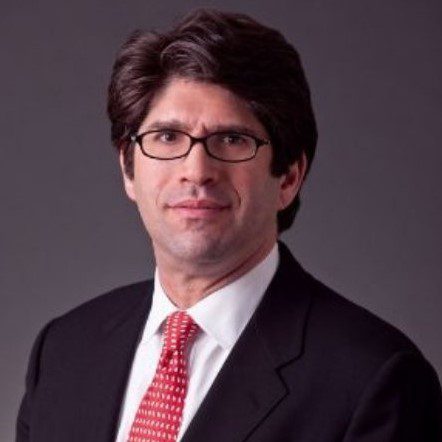 Josh Munt­ner
→ Im­vax hit pay dirt with a Se­ries C to­tal­ing $112 mil­lion in Ju­ly 2020 to de­vel­op tu­mor-de­rived im­munother­a­pies like its glioblas­toma can­di­date IGV-2001, and Josh Munt­ner will be lead­ing the fi­nan­cial side of the com­pa­ny start­ing Aug. 31. Munt­ner takes this CFO job af­ter three years in the same post at star-crossed Mesoblast, and ear­li­er he was Con­tra­Fect's SVP of busi­ness de­vel­op­ment.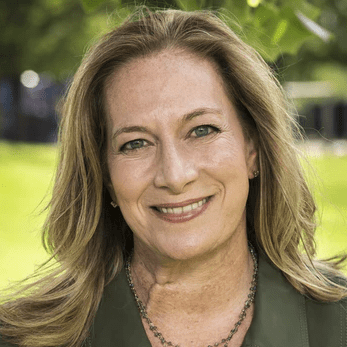 Hol­ly Schachn­er
→ Rain­bow Seek­er: Hol­ly Schachn­er comes stream­ing in­to Dou­bleRain­bow Bio­sciences as its CMO. Schachn­er hops on board from MyoKar­dia, where she was SVP, ther­a­peu­tic head of clin­i­cal sci­ence. Pri­or to that role, Schachn­er was CMO spe­cial­ty med­i­cine at Al­ler­gan and held roles at Sanofi, Bay­er Di­a­betes Care and Pfiz­er.
→ AEON Bio­phar­ma has brought on Alex Wil­son as gen­er­al coun­sel. Wil­son comes aboard from Glaukos, where he served as as­so­ciate gen­er­al coun­sel, busi­ness de­vel­op­ment & sus­tain­abil­i­ty. Pri­or to that, Wil­son was a cor­po­rate at­tor­ney at O'Mel­ve­ny & My­ers.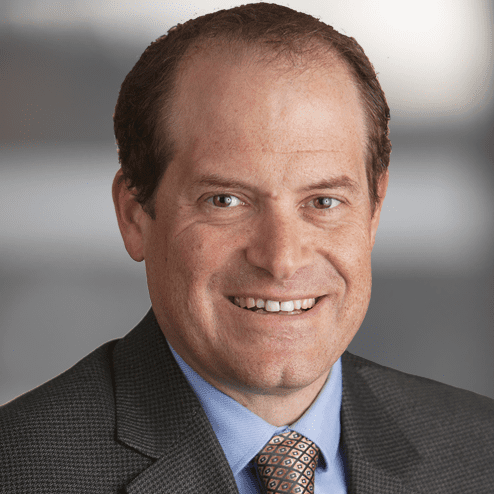 Tony Fraij
→ AGC Bi­o­log­ics has hand­ed the ti­tle of gen­er­al man­ag­er of its new Long­mont plant — for­mer­ly owned by No­var­tis Gene Ther­a­pies — to Tony Fraij. Fraij pre­vi­ous­ly served as VP of tech­ni­cal op­er­a­tions for AveX­is. Be­fore his time with AveX­is, Fraij was work­ing in roles at Boehringer In­gel­heim and San­doz.
→ An­tios Ther­a­peu­tics has ap­point­ed Cather­ine Cof­fey Ross VP, med­ical af­fairs, wrap­ping up al­most 9 years at Ab­b­Vie as their for­mer di­rec­tor of glob­al busi­ness de­vel­op­ment. Her ar­rival at At­lanta-based An­tios is just two months af­ter the com­pa­ny an­nounced a part­ner­ship in June with Ar­bu­tus with ATI-2173, its can­di­date as a monother­a­py for HBV. Two months ear­li­er, new CEO Greg Mayes hint­ed that the com­pa­ny will be prepar­ing for an IPO as they closed a $96 mil­lion crossover round to see ATI-2173 en­ter Phase II clin­i­cal tri­als.
→ Join­ing the SPAC brigade in Feb­ru­ary by re­verse merg­ing with Arya Sci­ences Ac­qui­si­tion Corp III, Seat­tle-based Nau­tilus Biotech­nol­o­gy has picked up Karl Voss as VP of life sci­ences R&D. Voss com­pletes a 13-year run at Pa­cif­ic Bio­sciences that saw him get pro­mot­ed to VP, con­sum­ables R&D and then head of ma­te­ri­als and sur­face sci­ence. Count Jeff Be­zos, An­dreessen Horowitz and the late Paul Allen's Vul­can Cap­i­tal among those that have helped fund Nau­tilus, co-found­ed five years ago by Su­jal Pa­tel and Parag Mallick.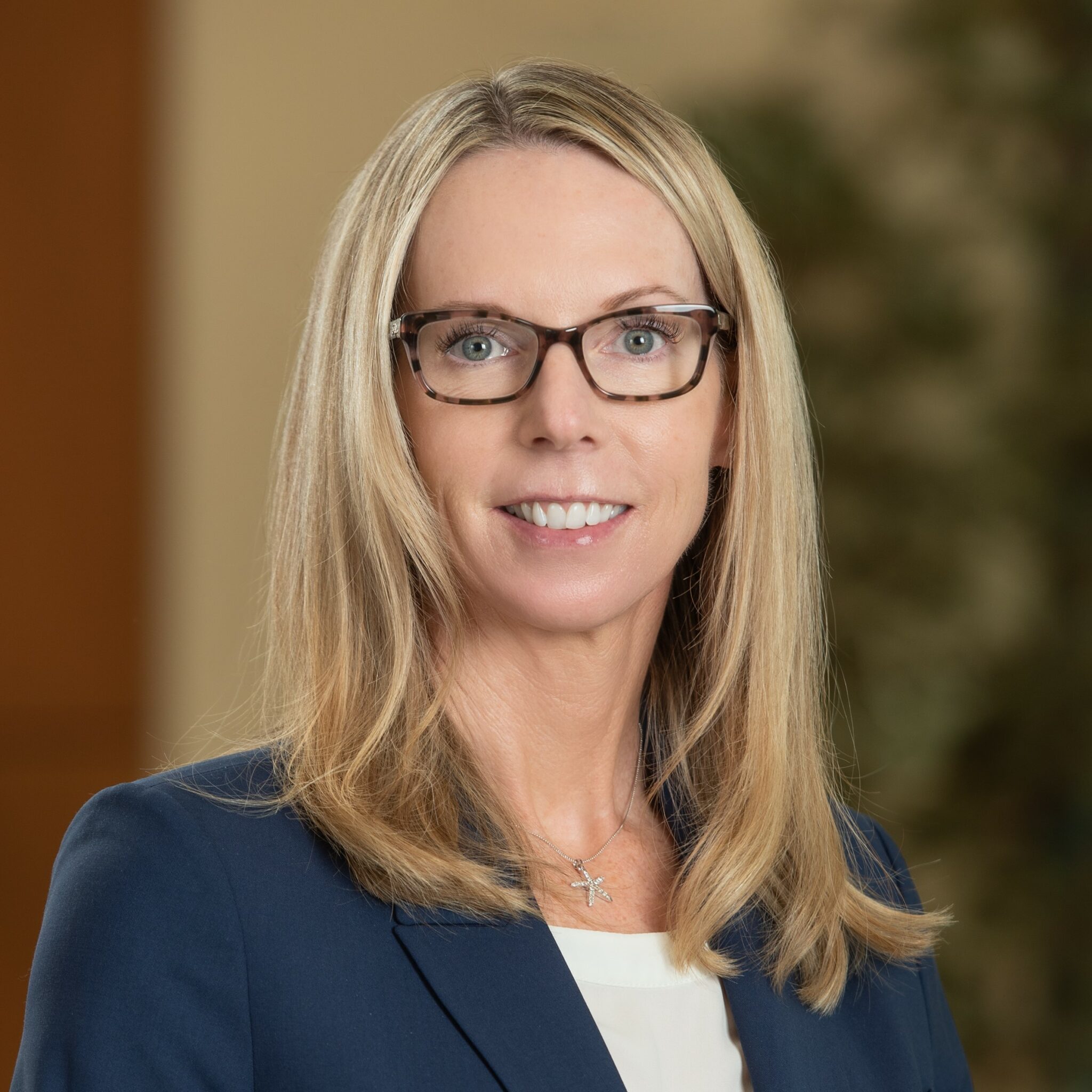 Mar­i­on Sny­der
→ Pfiz­er alum Mar­i­on Sny­der has been pro­mot­ed to chief of staff, SVP, gov­ern­ment af­fairs at MiMedx af­ter two years as SVP, mar­ket ac­cess. Sny­der, who worked in ac­count man­age­ment when she start­ed at MiMedx in 2013, had a 13-year run at Pfiz­er in such roles as di­rec­tor of pay­er mar­ket­ing for En­brel.
→ IAVI has made a cou­ple of new hires with the ap­point­ments of Andy Kil­ian­s­ki as se­nior di­rec­tor for emerg­ing in­fec­tious dis­eases and Lew Schrager as tu­ber­cu­lo­sis im­pact area se­nior leader. Kil­ian­s­ki comes aboard with ex­pe­ri­ence from his time as a for­mer De­part­ment of De­fense se­nior sci­en­tist and pro­gram man­ag­er. Mean­while, Schrager brings to the ta­ble skills from his time as a con­sul­tant to the WHO and Tu­ber­cu­lo­sis Vac­cine Ini­tia­tive and as VP of sci­en­tif­ic af­fairs at Aeras.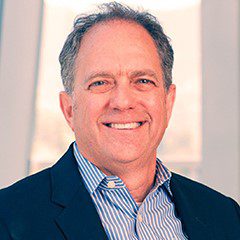 Steven Gal­son
→ Alex Zha­voronkov hauled in a mas­sive new chunk of change at In­sil­i­co — $255 mil­lion of it, to be ex­act — and now has brought on for­mer act­ing Sur­geon Gen­er­al Steven Gal­son as an in­de­pen­dent mem­ber of the AI drug dis­cov­ery play­er's board of di­rec­tors. Gal­son, once the CDER di­rec­tor from 2001-07, just re­tired from Am­gen af­ter near­ly 11 years as an ex­ec in glob­al reg­u­la­to­ry af­fairs and strat­e­gy, glob­al pa­tient safe­ty and R&D.
→ Mick­ey Mik­i­tani's Rakuten Med­ical, two weeks re­moved from a $166 mil­lion Se­ries D to get its lead can­cer drug in­to a glob­al Phase III tri­al, has added Nitin Nohria and Hi­roshi Taka­sawa to its board of di­rec­tors. Nohria, for­mer dean of the Har­vard School of Busi­ness, will serve as chair­man of the board. Taka­sawa, CEO of Rakuten Asia, has been a part of var­i­ous ven­tures since join­ing Rakuten in 2005, in­clud­ing the com­pa­ny's M&A deals.
→ Ex-No­vo Nordisk glob­al CMO Alan Moses has been added to the board of di­rec­tors at En­terin out of Philadel­phia. Moses, who spent 14 years with No­vo, al­so joined the boards of Bio­mX and Chemomab Ther­a­peu­tics with­in the last year.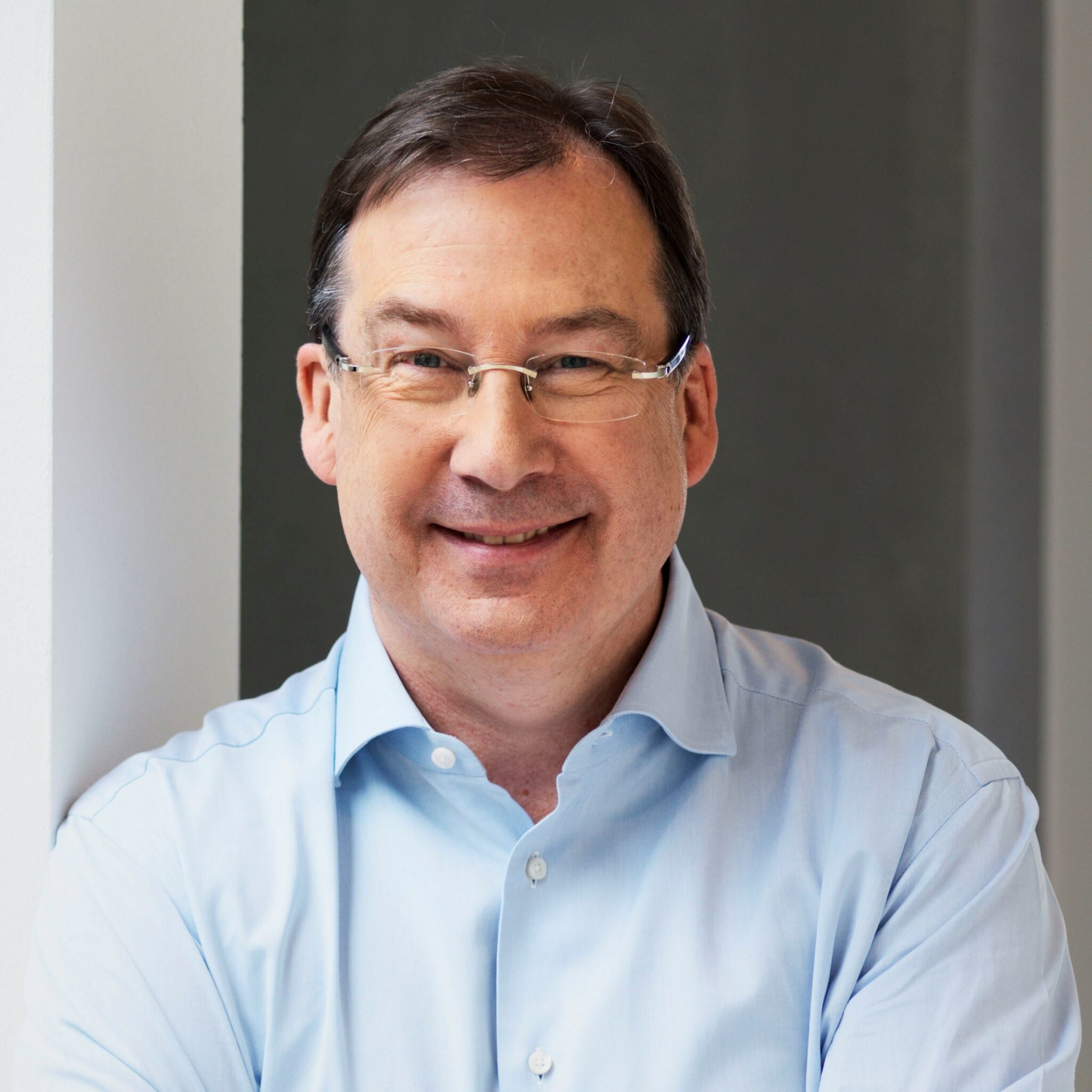 Si­mon Sturge
→ The for­mer CEO of Kymab, Si­mon Sturge, has made his way on­to the board of di­rec­tors at Swiss-based Moon­Lake Im­munother­a­peu­tics as chair­man. Pri­or to his role at Kymab, Sturge was with Mer­ck KGaA as COO and served at Boehringer In­gel­heim, Cell­tech Bi­o­log­ics and Ri­b­o­tar­gets. In ad­di­tion to Sturge's ap­point­ment, the com­pa­ny has pulled in Spike Loy as a mem­ber of the board. Loy is man­ag­ing di­rec­tor at BVF Part­ners.
→ Tar­sus Phar­ma­ceu­ti­cals, which re­leased "clin­i­cal­ly mean­ing­ful" Phase II/III da­ta for its De­mod­ex ble­phar­i­tis drug in June, has re­served a seat for Rose­mary Crane on the board of di­rec­tors. Crane, the for­mer group chair­man of the OTC & nu­tri­tion­al group at J&J who was with Bris­tol My­ers from 1982-2002, is on the boards at Catal­ent and Te­va.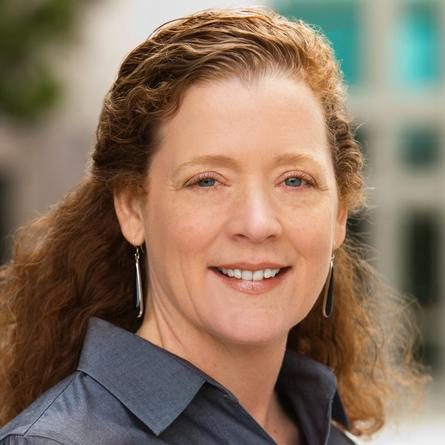 Melis­sa Starovas­nik
→ Twist and shout: Melis­sa Starovas­nik has signed on to the board of di­rec­tors at Twist Bio­science, the syn­thet­ic bi­ol­o­gy out­fit that de­cid­ed to pump up the square footage on its so-called "Fac­to­ry of the Fu­ture" in Ore­gon from 110,000 to 190,000. In her 28 years at Genen­tech, Starovas­nik held such roles as VP, pro­tein sci­ences, head of large mol­e­cule drug dis­cov­ery and se­nior sci­en­tif­ic ad­vi­sor, re­search.
→ Long­time No­var­tis vet Ameet Mallik, who had been head of US on­col­o­gy for No­var­tis On­col­o­gy from 2017 un­til this April, makes his way to the board of di­rec­tors at Atara Bio­ther­a­peu­tics. Mallik is now CEO of Rafael Hold­ings, which merged with Rafael Phar­ma­ceu­ti­cals at the be­gin­ning of the sum­mer.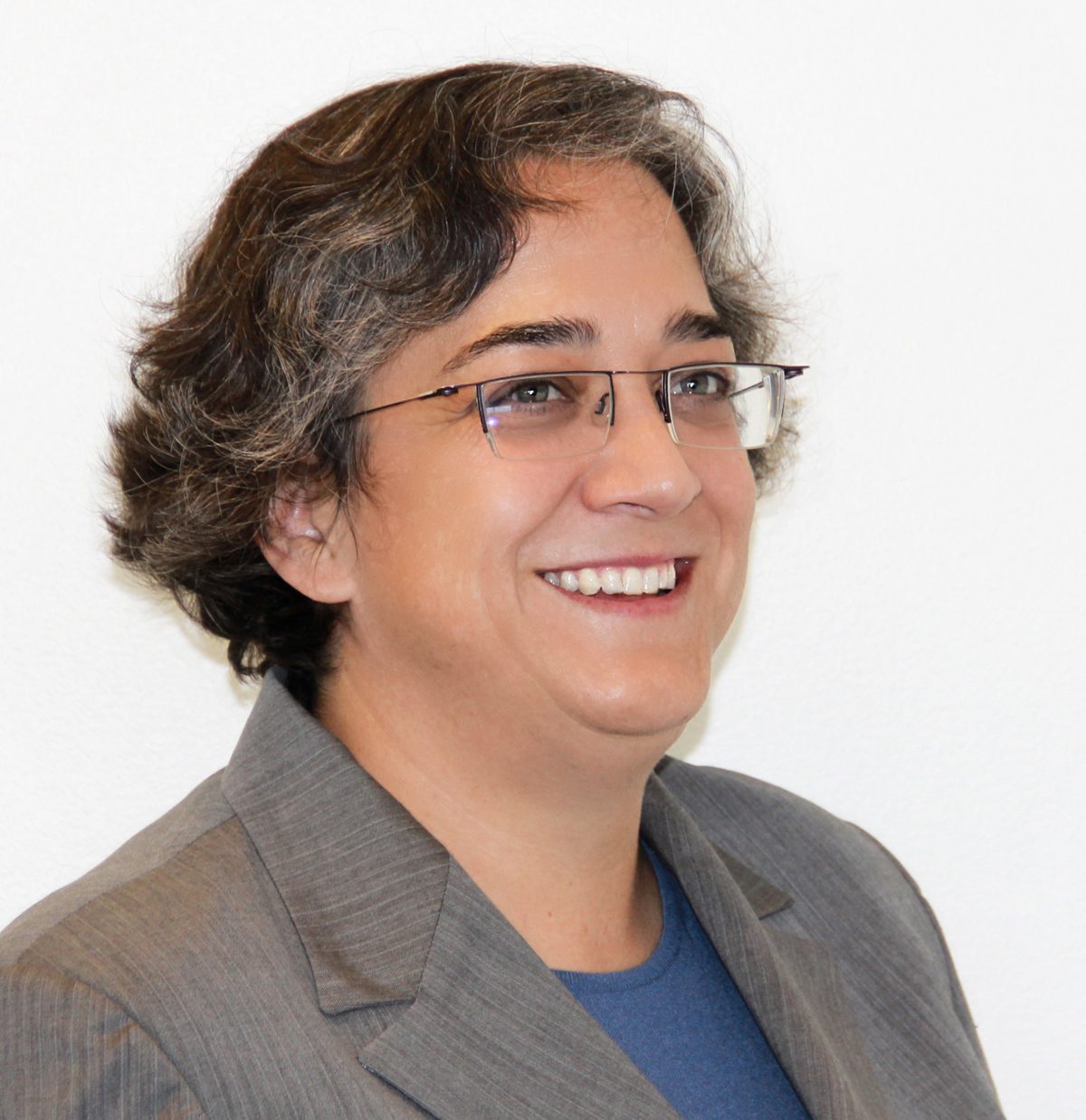 Heather Franklin
→ XO­MA has reeled in the CEO and pres­i­dent of Blaze Bio­science, Heather Franklin to its board of di­rec­tors. Pri­or to her role at Blaze, Franklin was with Zy­mo­Ge­net­ics, Am­gen and Tar­get­ed Ge­net­ics.
→ Ser­ax­is has added a few more seats to its board of di­rec­tors with the ap­point­ments of Shel­ley Hart­man, Jer­ry Baty and Min-Jung Choi. Hart­man is the cur­rent CEO of Ae­gle Ther­a­peu­tics and a for­mer man­ag­ing di­rec­tor at Gold­man Sachs. Mean­while, Baty is a part­ner at New­port and the for­mer CEO of SafeTech USA. Last, but not least, Choi is a se­nior fi­nance man­ag­er at Me­dy­tox.