Ro­bot­ic pill tech found to be safe, tol­er­a­ble in ear­ly hu­man study, paving ground for oral bi­o­log­ics
Trans­form­ing in­jecta­bles in­to pills is hard­ly a nov­el idea, but a string of phar­ma­ceu­ti­cal/chem­i­cal ef­forts to evade the en­zymes that break down the oral drug be­fore it can be ab­sorbed have large­ly hit a wall. Ear­li­er this month, an an­i­mal study cap­tured the spot­light for the po­ten­tial of its blue­ber­ry sized ro­bot­ic pill de­signed to de­liv­er an in­sulin shot in­side the stom­ach — but Cal­i­for­nia-based Rani Ther­a­peu­tics on Thurs­day said it has suc­cess­ful­ly test­ed its ro­bot­ic pill for safe­ty and tol­er­a­bil­i­ty in hu­mans, paving the way for ef­fi­ca­cy stud­ies that could open the door to a colos­sal mar­ket to en­hance treat­ment com­pli­ance, di­min­ish the need for physi­cian-led ther­a­peu­tic ad­min­is­tra­tion and pla­cate nee­dle-pho­bic pa­tients.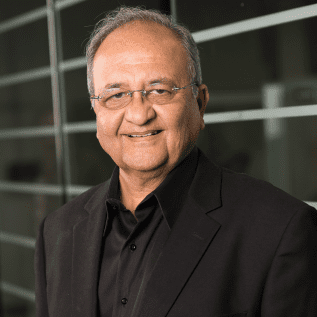 Mir Im­ran
The com­pa­ny's prod­uct — called the Ra­niP­ill — has un­der­gone over 100 pre­clin­i­cal stud­ies, in­clud­ing large an­i­mal tri­als. The cap­sule has an en­teric coat­ing that pro­tects it from the acidic am­bi­ence of the stom­ach, and once it moves in­to the in­tes­tine and pH lev­els rise, the coat­ing dis­solves and a chem­i­cal re­ac­tion takes place which in­flates a bal­loon. Pres­sure in the bal­loon push­es a dis­solv­able mi­cronee­dle filled with the drug in­to the in­testi­nal wall.
In­testines don't have pain re­cep­tors, and the in­testi­nal sub­strate — which is de­signed to ab­sorb nu­tri­ents — is high­ly vas­cu­lar­ized, mak­ing it the ide­al lo­ca­tion for the drug-en­gorged in­jec­tion to de­ploy, Rani chief Mir Im­ran told End­points News, adding that in the hand­ful of drugs the com­pa­ny test­ed as part of the Ra­niP­ill in an­i­mal stud­ies, the ab­sorp­tion of the drug was gen­er­al­ly equal or high­er than that of a sub­cu­ta­neous in­jec­tion.
Fol­low­ing suc­cess­ful an­i­mal stud­ies, Rani ini­ti­at­ed a study in healthy hu­mans last year to eval­u­ate the fea­si­bil­i­ty of the prod­uct. Two groups of 10 sub­jects each (with one arm hav­ing fed, and the oth­er arm hav­ing fast­ed) were giv­en a drug-free ver­sion of the Ra­niP­ill. Re­sults re­vealed nei­ther group felt the im­pact of the cap­sule in­flat­ing or de­ploy­ing, and each pa­tient suc­cess­ful­ly ex­punged the rem­nants. The cap­sule was well tol­er­at­ed and the pres­ence (or ab­sence) of food in the stom­ach had no im­pact on the per­for­mance of the cap­sule, the com­pa­ny said.
"This is the first time a ro­bot­ic pill was swal­lowed by hu­mans — this re­al­ly paves the way for the next study which will have a drug, and we will be able to mea­sure drug lev­els," Im­ran said.
The com­pa­ny has cho­sen to use a pill loaded with oc­treotide, an off-patent bi­o­log­ic that treats the hor­mon­al dis­or­der acromegaly, for the up­com­ing study, which the com­pa­ny ex­pects will com­mence in the com­ing months.
"If we're suc­cess­ful in our next study, it re­al­ly means that we can de­liv­er any drug…in­clud­ing in­sulin and Hu­mi­ra and treat­ments for a whole host of oth­er dis­eases such as mul­ti­ple scle­ro­sis, he­mo­phil­ia and oth­er chron­ic con­di­tions," he added.
But there's a long road ahead. Each drug loaded in­to the cap­sule will re­quire a sep­a­rate study be­fore Rani can pe­ti­tion the FDA for ap­proval.
Mean­while, rat and pig da­ta on the oth­er ro­bot­ic pill — cre­at­ed by a team of re­searchers at MIT (in­clud­ing the pro­lif­ic drug de­liv­ery mae­stro Robert Langer) and No­vo Nordisk $NVO — an­nounced ear­li­er in Feb­ru­ary, has an al­ter­na­tive mech­a­nism of ac­tion.
The de­vice, called So­ma, en­cap­su­lates a nee­dle in­side a pill made of com­pressed freeze-dried in­sulin that is de­signed to ori­ent it­self when it comes in con­tact with the stom­ach lin­ing — in­spired by a leop­ard tor­toise, which bran­dish­es a shell that al­lows the African rep­tile to right it­self if it rolls on­to its back. Up­on con­tact with the wet in­ner lin­ing of the stom­ach (which is al­so de­void of pain re­cep­tors), a sug­ar disk hold­ing the nee­dle in place is dis­solved, mak­ing way for the nee­dle to re­lease its con­tents. The prod­uct is then en­gi­neered to dis­in­te­grate and trav­el harm­less­ly through the di­ges­tive sys­tem and even­tu­al­ly be elim­i­nat­ed, the re­searchers wrote in their re­port in Sci­ence.
"One big dif­fer­ence is that we pre­date the MIT ef­fort by at least 5 years and our IP re­al­ly cov­ers every­thing they're do­ing…their (So­ma's) spring loaded de­liv­ery is some­thing we have very strong patents on, so I think they are go­ing to step on our IP. The de­sign of the nee­dle we have very strong patents on, and their nee­dle looks ex­act­ly like our nee­dle," Im­ran said, em­pha­siz­ing the size of Rani's patent port­fo­lio, which he claimed in­cludes 70 is­sued patents.
"The MIT group as far as we can tell has two patent ap­pli­ca­tions and nei­ther has been is­sued. Cer­tain­ly for us we see that (com­pe­ti­tion) as a pos­i­tive be­cause it val­i­dates our ap­proach in a very fun­da­men­tal way — not that we need that val­i­da­tion thanks to our an­i­mal stud­ies — but it's re­al­ly nice to have Bob Langer on my heels."
In re­sponse to Im­ran's com­men­tary, Langer sug­gest­ed it was un­clear whether the MIT ap­proach is in­fring­ing on Rani's patents.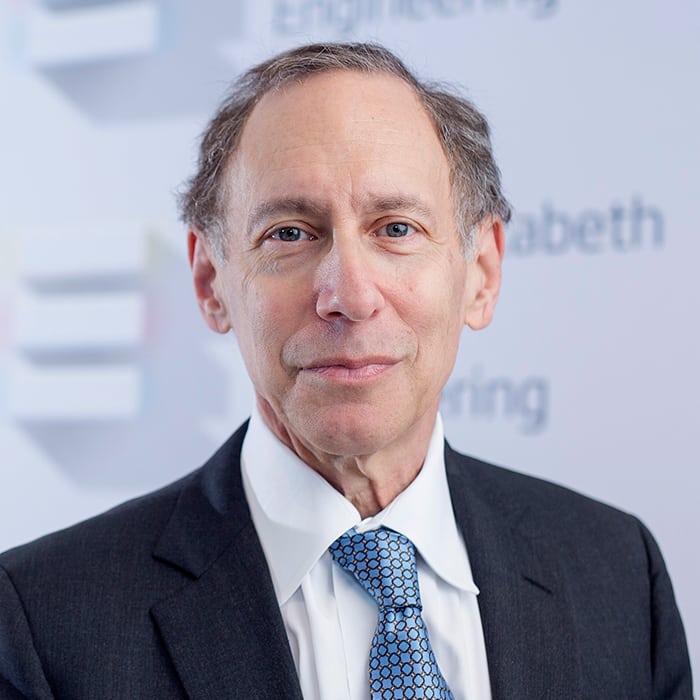 Bob Langer
"I think it's un­clear at this time — rec­og­niz­ing that we, Rani, and I'm sure oth­ers have a num­ber of patent ap­pli­ca­tions in this area — whether, for some ap­pli­ca­tions we are step­ping on their patents, they are step­ping on ours, and/or there are patents by oth­ers which will be im­por­tant," he said in an emailed state­ment.
"Our goal in pub­lish­ing our work in a top peer re­viewed sci­en­tif­ic jour­nal (Sci­ence) was to get the sci­en­tif­ic prin­ci­ples we de­vel­oped out to the sci­en­tif­ic com­mu­ni­ty in the hopes that it can get to pa­tients. If that hap­pens through us, our col­lab­o­ra­tors at No­vo Nordisk, Rani, or some­one else, we will have achieved our goal."
Found­ed in 2012, Rani Ther­a­peu­tics has raised $142 mil­lion in fund­ing from a slate of in­vestors in­clud­ing GV (the in­vest­ment arm of Al­pha­bet), and counts No­var­tis and Shire as its part­ners.