Roche claims a first in breast can­cer as Tecen­triq/Abrax­ane com­bo nabs quick ap­proval in front­line use
In a key tri­umph for Roche's run­ner-up check­point Tecen­triq, the FDA sanc­tioned a com­bo of the PD-L1 with Cel­gene's Abrax­ane for front­line use in triple neg­a­tive breast can­cer.
The ac­cel­er­at­ed ap­proval marks the first can­cer im­munother­a­py reg­i­men ap­proved for this type of metasta­t­ic can­cer, the phar­ma gi­ant said, just months af­ter re­port­ing some his­toric Phase III da­ta on pro­gres­sion-free sur­vival.
San­dra Horn­ing speaks at an End­points @ #JPM19
End­points News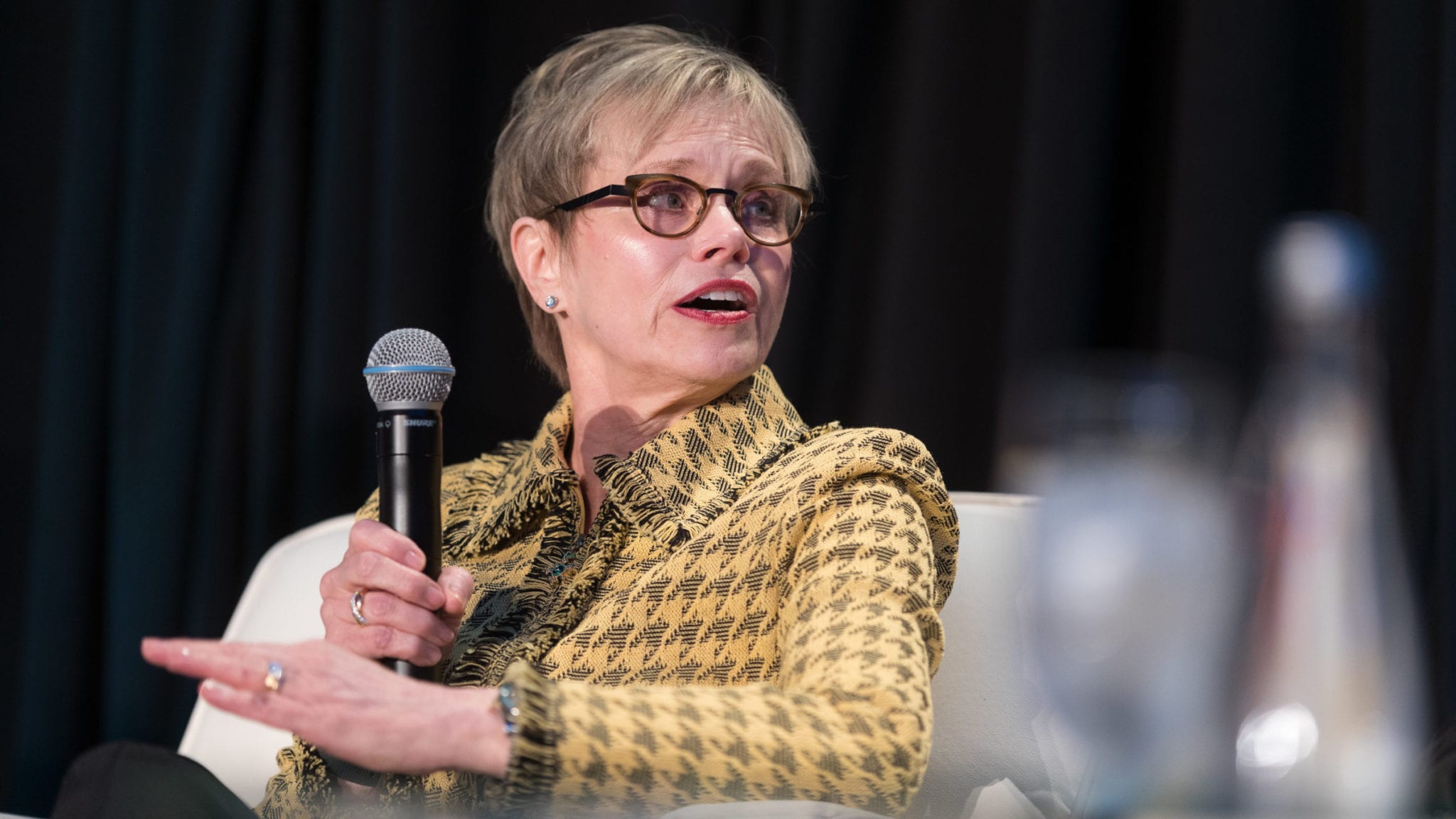 Click on the im­age to see the full-sized ver­sion
---
In the IM­pas­sion130 study, Tecen­triq plus Abrax­ane (the chemother­a­py nab-pa­cli­tax­el) "sig­nif­i­cant­ly re­duced the risk of dis­ease wors­en­ing or death (PFS) by 40% com­pared with nab-pa­cli­tax­el alone," with a me­di­an PFS of 7.4 months ver­sus 4.8 months. The haz­ard ra­tio came in at 0.60 and p<0.0001.
Tecen­triq is now sanc­tioned to treat pa­tients whose tu­mors ex­press PD-L1 — some­thing that needs to be ver­i­fied by a com­pan­ion di­ag­nos­tic from Roche. Ap­proved con­cur­rent­ly for this in­di­ca­tion, the VEN­TANA PD-L1 (SP142) As­say scans tu­mor-in­fil­trat­ing im­mune cells for PD-L1.
Tar­get­ed ther­a­py has long elud­ed pa­tients suf­fer­ing from triple neg­a­tive breast can­cer, as the com­mon types of re­cep­tors — es­tro­gen re­cep­tor, prog­es­terone re­cep­tor and HER2/neu – are not ex­pressed on their tu­mors. The ap­proval of Tecen­triq rep­re­sents "a mean­ing­ful step for­ward in the un­der­stand­ing of this dis­ease," said Roche head of glob­al de­vel­op­ment San­dra Horn­ing.
Trail­ing be­hind Mer­ck and Bris­tol-My­ers Squibb, the phar­ma gi­ant will need to get out well ahead of the com­pe­ti­tion in key can­cer ar­eas if they ex­pect to hold on to their third-ranked po­si­tion in the mar­ket, as As­traZeneca moves ahead with its ad­van­tage in one im­por­tant niche of non-small cell lung can­cer.