Roche con­firms pa­tient death in ACE910 PhI­II he­mo­phil­ia tri­al, spurring new ques­tions about top block­buster hope­ful
Just a few months af­ter re­port­ing a slate of se­ri­ous ad­verse events for its piv­otal Phase III study of emi­cizum­ab (ACE910) for he­mo­phil­ia, Roche has raised fresh ques­tions about the safe­ty of the drug fol­low­ing the death of one of the pa­tients in the tri­al.
In a state­ment giv­en to the Eu­ro­pean Haemophil­ia As­so­ci­a­tion, Roche says that the pa­tient in their HAVEN-1 study died fol­low­ing two se­ri­ous ad­verse events.
It is our un­der­stand­ing that a pa­tient ex­pe­ri­enced a se­ri­ous rec­tal he­m­or­rhage (the first re­port­ed SAE) and re­ceived by­pass­ing agents, in­clud­ing re­peat­ed dos­es of ac­ti­vat­ed pro­throm­bin com­plex (aPCC), af­ter which the pa­tient de­vel­oped signs of Throm­bot­ic Mi­croan­giopa­thy (TMA, the sec­ond SAE). The pre­lim­i­nary as­sess­ment is that the clin­i­cal and lab­o­ra­to­ry char­ac­ter­is­tics of this case of TMA are con­sis­tent with what was ob­served in the two pre­vi­ous­ly re­port­ed cas­es; how­ev­er, our eval­u­a­tion of the avail­able in­for­ma­tion is on­go­ing.
The in­ves­ti­ga­tor con­clud­ed that the pa­tient died as a re­sult of the rec­tal he­m­or­rhage and that Roche's drug was not re­spon­si­ble.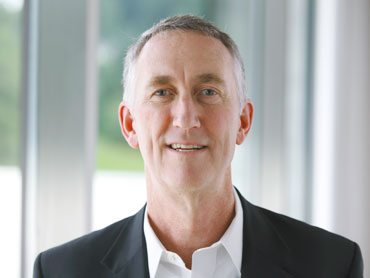 Daniel O'Day
The re­port, though, rais­es fresh ques­tions about the drug's safe­ty af­ter in­ves­ti­ga­tors had to fend off per­sis­tent ques­tions about 4 spon­ta­neous­ly re­port­ed SAEs af­ter two pa­tients had throm­boem­bol­ic events and two pa­tients de­vel­oped throm­bot­ic mi­croan­giopa­thy, or TMA. That news helped briefly buoy Shire and No­vo Nordisk, which both see a big ri­val to their block­buster he­mo­phil­ia fran­chis­es in emi­cizum­ab.
Roche re­port­ed that "these events were seen with the con­comi­tant use of mul­ti­ple dos­es of a by­pass­ing agent with emi­cizum­ab while treat­ing a break­through bleed; in some cas­es the by­pass­ing agent at dos­es ex­ceed­ing the rec­om­mend­ed la­beled dos­es."
Leerink's Ja­son Ger­ber­ry, who's been cheer­lead­ing for Shire's he­mo­phil­ia fran­chise, sees this as a pos­i­tive for es­tab­lished drugs. And he trum­pet­ed grow­ing fears that ACE910 has been tied far too fre­quent­ly to se­ri­ous cas­es of TMA.
As we've pre­vi­ous­ly not­ed, MEDA­Corp he­mo­phil­ia spe­cial­ists gen­er­al­ly be­lieve TMA is oc­cur­ring at too high of a rate in HAVEN-1 vs. the non-ex­is­tence of TMA with stan­dard of care. While spe­cial­ists gen­er­al­ly be­lieve the TMA is an is­sue caused by the com­bi­na­tion of the two treat­ments, the root cause is not un­der­stood and thus it re­mains a pos­si­bil­i­ty that the TMA's could be an ACE910 monother­a­py is­sue giv­en the Mab's long half-life. In our view, ACE910 con­tin­ues to pose a risk to a por­tion of SH­PG's FEI­BA fran­chise ($900m to­tal) giv­en the high un­met need in HA in­hibitor seg­ment, but we are of the view that ACE910 will get more mod­est trac­tion in the HA non-in­hibitor pop­u­la­tion where Shire de­rives $2.8bn (~18-19% of sales).
Long one of Roche's top prospects, as laid out by phar­ma chief Daniel O'Day, Genen­tech re­searchers say that the drug hit the pri­ma­ry as well as all the sec­ondary end­points in their late-stage test. The big goal was a sta­tis­ti­cal­ly sig­nif­i­cant drop in the num­ber of bleeds among pa­tients with in­hibitors to fac­tor VI­II. And one of the sec­on­daries was a re­duc­tion in bleeds record­ed in an "in­tra-pa­tient com­par­i­son in peo­ple who had re­ceived pri­or by­pass­ing agent pro­phy­lax­is treat­ment."
How can this death not be the re­sult of treat­ment with ACE910? Pa­tient had to stop by­pass­ing agent be­cause of throm­bo­sis then bled to death. https://t.co/47g7P6aoBb

— Jim Hunt­ing­ton (@JHunt­ing­tonU­Cam) Feb­ru­ary 23, 2017