Roche is bring­ing back gan­tenerum­ab from the dead, tak­ing an­oth­er stab at Alzheimer's PhI­II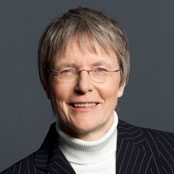 Mar­lies Spro­ll, Mor­phoSys
Alzheimer's drugs are ex­pen­sive to test and un­like­ly to suc­ceed, but they are al­so hard to kill.
More than two years af­ter gan­tenerum­ab failed de­ci­sive­ly in treat­ing ear­ly-stage Alzheimer's, Roche is map­ping out an at­tempt­ed come­back through a new, piv­otal Phase III pro­gram that puts them back in­to the late-stage pipeline with their sec­ond ther­a­py.
In­ves­ti­ga­tors stub­born­ly vowed back at an in­ter­na­tion­al Alzheimer's con­fer­ence in 2015 that if you amped up the dosage of the amy­loid be­ta an­ti­body it would be pos­si­ble to track a re­al treat­ment ef­fect for Alzheimer's, im­prov­ing cog­ni­tion and func­tion. And now Roche part­ner Mor­phoSys, which con­tributed its plat­form tech in dis­cov­er­ing the drug, says the phar­ma gi­ant is go­ing for it — again.
The Ger­man biotech says that its con­tacts at Roche are plan­ning to launch two Phase III stud­ies in mild to pro­dro­mal pa­tients some­time lat­er in the year, stick­ing to a group of pa­tients who are just be­gin­ning to demon­strate symp­toms of the mem­o­ry-wast­ing ail­ment.
Roche nev­er gave up on gan­tenerum­ab. Roche neu­ro­science de­vel­op­ment chief Paulo Fon­toura tells me they've been us­ing two ex­tend­ed stud­ies to see if they can safe­ly use a much, much high­er dose need­ed to have an im­pact on the dis­ease with­out stir­ring up dan­ger­ous lev­els of ARIA-E, or brain swelling.
"We want­ed to find out if 4- or 5-fold (high­er dos­es) would be suc­cess­ful," Fon­toura tells me, while con­trol­ling any cas­es of ARIA-E. And all in­di­ca­tions,he adds, is that they are on the right track.
Noth­ing has worked in Alzheimer's R&D over the last 14 years, and gan­tenerum­ab looked like it would join a list of the most promi­nent drugs in the field to wash out of a big Phase III. But re­searchers have al­so been em­bold­ened by bet­ter di­ag­nos­tics to se­lect pa­tients as well as by the ear­ly da­ta from Bio­gen's ad­u­canum­ab pro­gram which has shown glim­mers of ef­fi­ca­cy. Eli Lil­ly on­ly re­cent­ly wrapped its last piv­otal shot at solanezum­ab, its third straight fail­ure.
Mer­ck has al­so con­tributed to the drum­beat of fail­ures, re­cent­ly con­ced­ing de­feat in the most ad­vanced study of a BACE drug that tried to move up­stream in the dis­ease process, pre­vent­ing the pro­duc­tion of tox­ic lev­els of amy­loid be­ta. And Lund­beck flopped with its three Phase III stud­ies of their 5-HT6 an­tag­o­nist idalopir­dine, leav­ing Ax­o­vant as the last com­pa­ny to test that symp­to­matic ap­proach in a piv­otal study.
Why the ded­i­ca­tion? There are no drugs that can mod­i­fy the pro­gres­sion of Alzheimer's and a big de­mand for any new symp­to­matic ther­a­pies that can slow the im­pact of the dis­ease, leav­ing the field wide open for a block­buster in­tro­duc­tion. And with every set­back, re­searchers in­sist that the same drugs could work un­der dif­fer­ent cir­cum­stances.
Now Roche will soon have two piv­otal pro­grams for Alzheimer's back in the clin­ic, with gan­tenerum­ab run­ning along­side crenezum­ab.
"This is great news for Mor­phoSys. We are de­light­ed by the strong com­mit­ment to gan­tenerum­ab as a po­ten­tial new ther­a­py for Alzheimer's dis­ease", com­ment­ed Mar­lies Spro­ll, the chief sci­en­tif­ic of­fi­cer of Mor­phoSys AG. "The Hu­CAL-de­rived an­ti­body gan­tenerum­ab has prop­er­ties that we be­lieve make it a promis­ing can­di­date to treat Alzheimer's dis­ease, and we look for­ward to learn­ing more about these new Phase III tri­als."