Roche, PTC will now get an FDA de­ci­sion on their SMA drug in 6 months — fac­ing off with Bio­gen, No­var­tis
A ma­jor com­peti­tor to Bio­gen's Spin­raza fran­chise could ar­rive as ear­ly as this com­ing May, as Roche and its biotech part­ner ob­tained a pri­or­i­ty re­view for ris­diplam.
FDA reg­u­la­tors will make a de­ci­sion on the spinal mus­cu­lar at­ro­phy drug by May 24, 2020, ac­cord­ing to PTC Ther­a­peu­tics, who is bag­ging $15 mil­lion in mile­stone pay­ment for the NDA fil­ing ac­cep­tance.
The move comes on the heels of topline da­ta from the Phase III SUN­FISH tri­al, in which ris­diplam met the pri­ma­ry end­point on change from base­line in the Mo­tor Func­tion Mea­sure 32 (MFM-32) scale af­ter one year of treat­ment, com­pared to place­bo. The re­sults con­firmed ear­li­er find­ings from part one of the study.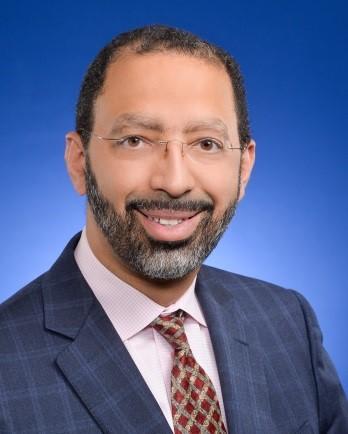 Levi Gar­raway
SUN­FISH en­rolled 180 pa­tients with type 2 or 3 SMA be­tween 2 and 25 years old. An ear­li­er, open la­bel tri­al dubbed FIRE­FISH cov­ered those with the type 1 vari­a­tion of the neu­ro­mus­cu­lar dis­ease.
"The FIRE­FISH and SUN­FISH tri­als were de­signed to rep­re­sent the re­al world spec­trum of peo­ple liv­ing with SMA and in­clude many peo­ple pre­vi­ous­ly un­der­rep­re­sent­ed in clin­i­cal tri­als," not­ed Levi Gar­raway, Roche's new­ly mint­ed head of glob­al prod­uct de­vel­op­ment, in a state­ment.
In PTC's re­lease, CEO Stu­art Peltz added that the NDA sub­mis­sion in­cludes all three types of SMA pa­tients "demon­strat­ing im­prove­ments in mo­tor func­tions and de­vel­op­men­tal mile­stones, and a com­pelling safe­ty pro­file."
Un­like Spin­raza, an an­ti­sense oligonu­cleotide ad­min­is­tered in­trathe­cal­ly every four months fol­low­ing ini­tial load­ing dos­es, ris­diplam is an oral med­ica­tion to be tak­en dai­ly. By mod­i­fy­ing how the SMN2 gene is spliced, the drug sup­pos­ed­ly in­creas­es func­tion­al SMN pro­tein lev­els in both the cen­tral ner­vous sys­tem and pe­riph­er­al tis­sues.

Stu­art Peltz
The drug is al­ready dec­o­rat­ed with the FDA's or­phan and fast track des­ig­na­tions.
The fil­ing could lead to a broad­er la­bel than ex­pect­ed, ac­cord­ing to a note from Cred­it Su­isse an­a­lyst Evan Seiger­man, who's pre­vi­ous­ly warned that ris­diplam spells an even big­ger threat to Bio­gen's Spin­raza fran­chise than No­var­tis' gene ther­a­py. Since gain­ing ap­proval in May, Zol­gens­ma has been plagued by re­im­burse­ment is­sues as pay­ers push back against its $2.1 mil­lion price tag (al­though No­var­tis stress­es that the pay­ment is de­liv­ered in a 5-year in­stall­ment plan for a sup­posed once-and-done cure). It's al­so on­ly ap­proved for in­fants un­der the age of 2.
Al­though Spin­raza has earned Bio­gen more than $1.5 bil­lion in the first three quar­ters of 2019, Seiger­man said he is "in­creas­ing­ly con­cerned" about its dura­bil­i­ty. Hav­ing launched late 2016 (and ac­crued more than $4.1 bil­lion in record­ed sales so far), the fran­chise may be­gin to wane come H2 2020.
And Roche is go­ing all-in for the three-ri­val ri­val­ry. To­geth­er with PTC and the SMA Foun­da­tion, the phar­ma gi­ant is run­ning more clin­i­cal tri­als with pa­tients rang­ing from new­borns to 60 years old, in­clud­ing those pre­vi­ous­ly treat­ed with oth­er SMA ther­a­pies.