Roche sells off its strug­gling IL-13 drug le­brik­izum­ab in $1.4B Der­mi­ra deal
Af­ter watch­ing its late-stage asth­ma pro­gram for its IL-13 drug le­brik­izum­ab floun­der with mixed and marked­ly unim­pres­sive re­sults, Roche is out­li­cens­ing the bulk of the de­vel­op­ment rights to Der­mi­ra $DERM in a $1.4 bil­lion deal — which starts off with $135 mil­lion in near-term cash.
Der­mi­ra is plan­ning to hus­tle its new drug di­rect­ly in­to a Phase IIb study for atopic der­mati­tis so it can line up a dose as quick­ly as pos­si­ble that re­searchers can take in­to Phase III.
The phar­ma gi­ant, which once count­ed le­brik­izum­ab as one of its top late-stage ef­forts, is set­tling for $80 mil­lion up­front, $55 mil­lion next year, $40 mil­lion on the Phase III launch and an­oth­er $1.24 bil­lion in mile­stones. It's al­so keep­ing de­vel­op­ment rights to in­ter­sti­tial lung dis­eases, such as id­io­path­ic pul­monary fi­bro­sis.
The bloom came off the rose on le­brik­izum­ab in ear­ly 2016, when it scored one win and one loss in iden­ti­cal Phase III stud­ies for asth­ma. The set­back came as Re­gen­eron/Sanofi were rack­ing up stel­lar da­ta from a slate of tri­als for Dupix­ent — ap­proved for atopic der­mati­tis in late March — as ri­vals from As­traZeneca, Te­va and GSK were ei­ther en­ter­ing the mar­ket or in late-stage de­vel­op­ment.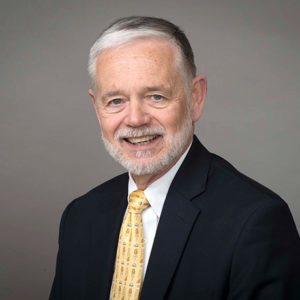 Eu­gene Bauer
The re­sults were pub­lished in The Lancet Res­pi­ra­to­ry Med­i­cine, which al­so con­clud­ed that Roche's two Phase III stud­ies for le­brik­izum­ab fell far short of the bar on ef­fi­ca­cy. A sum­ma­ry con­demns the drug with slight crit­i­cism:
The find­ings sug­gest that the drug, which blocks IL-13, may not be suf­fi­cient to pro­vide clin­i­cal­ly mean­ing­ful im­prove­ments in re­duc­ing asth­ma ex­ac­er­ba­tions.
Ever­core ISI's Umer Raf­fat says he was in­trigued by the Phase II atopic der­mati­tis da­ta on this drug, which looks com­pa­ra­ble to Dupix­ent but may not stand up for the land haul.
He adds that "this could be a po­ten­tial $1B+ op­por­tu­ni­ty (amidst a po­ten­tial ~$5B atopic der­mati­tis class for bi­o­log­ics as per con­sen­sus)," but if so, why would Roche sell off rights to a block­buster?
That ques­tion seemed to weigh on in­vestors to­day, as Der­mi­ra's shares grad­u­al­ly buck­led, drop­ping 15% by late af­ter­noon.
Find­ing out what this drug can do in atopic der­mati­tis won't come cheap. Af­ter you add in the ear­ly pay­ments to Roche, Der­mi­ra says it will spend about $200 mil­lion on land­ing the Phase IIb da­ta. At that point, it will have a much bet­ter idea of where it stands.
"Le­brik­izum­ab is a po­tent and spe­cif­ic in­hibitor of IL-13 with a dif­fer­en­ti­at­ed mech­a­nism of ac­tion and at­trac­tive phar­ma­co­ki­net­ic prop­er­ties," said Eu­gene Bauer, chief med­ical of­fi­cer of Der­mi­ra. "Da­ta from pre­clin­i­cal and clin­i­cal stud­ies, in­clud­ing phar­ma­co­ki­net­ic and phar­ma­co­dy­nam­ic re­sults from ear­ly clin­i­cal ex­pe­ri­ence in atopic der­mati­tis, are en­cour­ag­ing and sug­gest high­er dos­es of le­brik­izum­ab could lead to greater ef­fi­ca­cy in atopic der­mati­tis, while po­ten­tial­ly of­fer­ing a less fre­quent and there­fore more con­ve­nient dos­ing reg­i­men rel­a­tive to ex­ist­ing ther­a­pies. If suc­cess­ful­ly de­vel­oped, we be­lieve that le­brik­izum­ab could be a best-in-class IL-13 in­hibitor and could have a best-in-dis­ease pro­file."