Roche sets new dead­line for Spark ac­qui­si­tion as di­vesti­ture spec­u­la­tion brews
To no­body's sur­prise at this point, Roche and Spark have ex­tend­ed the of­fer­ing pe­ri­od of their $4.3 bil­lion buy­out deal for an­oth­er month.
Just days ago the UK Com­pe­ti­tion and Mar­kets Au­thor­i­ty of­fi­cial­ly sought pub­lic com­ment on the Swiss phar­ma gi­ant's com­pet­i­tive po­si­tion if the deal goes through. As FTC reg­u­la­tors si­mul­ta­ne­ous­ly con­duct their own re­view, an­a­lysts are in­creas­ing­ly con­vinced that Roche will be forced to aban­don a he­mo­phil­ia gene ther­a­py be­ing de­vel­oped by Spark in or­der to con­sum­mate the ac­qui­si­tion.
The ap­pre­hen­sion rep­re­sents a stark con­trast to the pre­vail­ing sen­ti­ment fol­low­ing Roche's an­nounce­ment in March, which was that Roche's Hem­li­bra — an an­ti­body — works too dif­fer­ent­ly from Spark's once-and-done ge­net­ic treat­ments to cause prob­lems.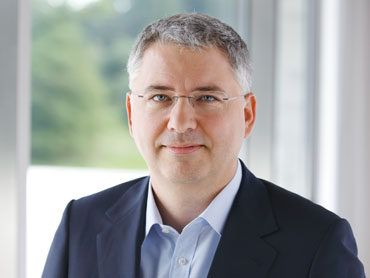 Sev­erin Schwan
From the start, Roche has de­clined to com­ment on what un­der­lies the an­ti-com­pet­i­tive con­cerns, and there was no word about that in to­day's state­ment.
Spark share­hold­ers have col­lec­tive­ly ten­dered around 21.4% of the stock, around the same lev­el as in pre­vi­ous de­lays — but they will have plen­ty of time to make up their mind on a deal that Roche CEO Sev­erin Schwan has hint­ed could drag in­to spring of 2020.