Roche shares surge as a dou­ble-shot win in I/O and he­mo­phil­ia rais­es block­buster ex­pec­ta­tions
Roche has scored a win with one of the key im­muno/on­col­o­gy tri­als of the year, post­ing sig­nif­i­cant top-line gains for pro­gres­sion-free sur­vival and risk of death for a seg­ment of lung can­cer pa­tients get­ting first-line treat­ment with a triple com­bo of its check­point ther­a­py Tecen­triq, Avastin and chemo. And it swept a dou­ble head­er ear­ly this morn­ing with their re­port of an­oth­er suc­cess­ful late-stage study for its new­ly ap­proved he­mo­phil­ia A drug Hem­li­bra, fur­ther set­ting the stage for a painful show­down with mar­ket leader Shire.
The back-to-back suc­cess­es drove up Roche's shares $RHH­BY by more than 6% this morn­ing, adding $12 bil­lion in mar­ket cap as in­vestors ral­lied to ev­i­dence that the phar­ma gi­ant could suc­cess­ful­ly put the patents to a trio of fran­chise drugs in the rear view mir­ror while join­ing Mer­ck in the front ranks of lung can­cer con­tenders. Mer­ck shares dipped 2%.
First, Tecen­triq.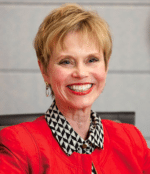 San­dra Horn­ing
Some an­a­lysts had al­ready raised doubts that Roche could field a triple with Avastin and chemo in the all-im­por­tant mar­ket for first-line treat­ment of peo­ple with ad­vanced non-squa­mous non-small cell lung can­cer. Avastin could look too tox­ic and Mer­ck's Keytru­da/chemo com­bo looked like the right ap­proach for now.
But IM­pow­er 150 suc­ceed­ed where As­traZeneca's com­bi­na­tion of Imfinzi (dur­val­um­ab) and the CT­LA 4 im­munother­a­py treme­li­mum­ab had flunked out — at least in the first shot at PFS. Roche's top-line re­port notes that it still has to cap­ture a ma­ture snap­shot of over­all sur­vival da­ta in the first half of next year.
In the mean­time the lead­ers in I/O, in­clud­ing Mer­ck $MRK, now face a new ri­val in one of the biggest can­cer mar­kets they're scrap­ping over in a fren­zied race for mar­ket su­prema­cy. That will like­ly have se­ri­ous con­se­quences for Mer­ck, which worked hard to wres­tle the lead from Bris­tol-My­ers Squibb $BMY — an­oth­er play­er still in con­tention. And As­traZeneca $AZN has made lung can­cer a top pri­or­i­ty for its own I/O fran­chise.
The win by Roche al­so bol­sters the ar­gu­ment in fa­vor of adding chemo to the drug reg­i­men, with an on­go­ing de­bate over the ad­van­tages and dis­ad­van­tages of in­clud­ing chemo or an­oth­er im­munother­a­py.
"Many ex­perts in the field will be re­lieved be­cause there has been un­cer­tain­ty … I think this will re­al­ly en­cour­age many of us to use this com­bi­na­tion up­front," on­col­o­gist Ste­fan Zim­mer­mann told Reuters.
Roche chief med­ical of­fi­cer San­dra Horn­ing says that the com­pa­ny is now test­ing the triple in a range of can­cer types. And the full da­ta set on the triple will ar­rive at a con­fer­ence in De­cem­ber.
Now Hem­li­bra.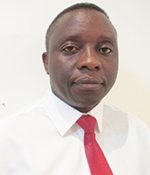 John­ny Mahlangu
Roche just won an ac­cel­er­at­ed ap­proval of this drug for he­mo­phil­ia A on Fri­day, with da­ta from HAVEN 1 and 2. In HAVEN 3, Roche re­peat­ed its ear­li­er suc­cess and added a beat, demon­strat­ing su­pe­ri­or­i­ty to fac­tor VI­II pro­phy­lax­is. And it did it with­out trig­ger­ing any new cas­es of throm­bot­ic events that dogged its ear­li­er tri­als, forc­ing reg­u­la­tors to add a black box warn­ing on the la­bel.
"It is well es­tab­lished that pro­phy­lax­is is the pre­ferred ap­proach for treat­ment of he­mo­phil­ia A, but this can re­quire fre­quent in­tra­venous in­fu­sions, and some pa­tients on pro­phy­lax­is can still ex­pe­ri­ence bleeds, while oth­ers pre­fer on-de­mand treat­ment," said John­ny Mahlangu, who's on the fac­ul­ty of health sci­ences at the Uni­ver­si­ty of the Wit­wa­ter­srand and NHLS in Jo­han­nes­burg, South Africa. "Giv­en its po­ten­tial to be dosed through sub­cu­ta­neous in­jec­tion on­ly once week­ly or every oth­er week, Hem­li­bra may pro­vide a fur­ther ef­fec­tive pro­phy­lac­tic treat­ment op­tion for more peo­ple with he­mo­phil­ia A and help al­le­vi­ate some of the ad­min­is­tra­tion bur­den as­so­ci­at­ed with cur­rent treat­ment."
The suc­cess­es weighed on he­mo­phil­ia play­er Shire, which is fac­ing a more pow­er­ful con­tender for its mar­ket share in he­mo­phil­ia, and As­traZeneca. Both ri­vals saw their shares slip against the Roche spike this morn­ing.