Roche un­veils three new mon­key­pox tests as cas­es rise
Health ex­perts main­tain that the cur­rent mon­key­pox sit­u­a­tion is a stark con­trast to Covid. Even so, a hand­ful of biotechs have sprung to ac­tion, in­clud­ing Roche, who quick­ly de­vel­oped a set of three tests to de­tect the virus.
Roche and sub­sidiary TIB Mol­bi­ol un­veiled their Light­mix Mod­u­lar Virus test kits on Wednes­day — three unique test kits that can help track the spread of mon­key­pox.
The first kit de­tects or­thopoxvirus­es, in­clud­ing all mon­key­pox virus­es orig­i­nat­ing from the West African and Cen­tral African forms of the virus. The sec­ond kit is a spe­cif­ic test that de­tects mon­key­pox virus­es on­ly, while the third si­mul­ta­ne­ous­ly tests for both or­thopoxvirus­es and mon­key­pox virus­es.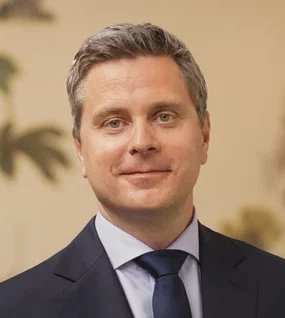 Thomas Schi­neck­er
"Di­ag­nos­tic tools are cru­cial for re­spond­ing to and ul­ti­mate­ly con­trol­ling emerg­ing pub­lic health chal­lenges as they ad­vance re­sponse mea­sures such as trac­ing ef­forts and treat­ment strate­gies," Roche Di­ag­nos­tics CEO Thomas Schi­neck­er said in a state­ment.
The test kits are now avail­able for re­search use in most coun­tries around the world, ac­cord­ing to Roche.
Mon­key­pox has been around since 1958 when two out­breaks oc­curred in colonies of re­search mon­keys. Around 20 coun­tries have re­port­ed re­cent out­breaks, with cas­es pil­ing up main­ly in Eu­rope, ac­cord­ing to a Reuters re­port. The US con­firmed its first case in Mass­a­chu­setts just last week, and the CDC is in­ves­ti­gat­ing sev­er­al oth­er po­ten­tial cas­es.
BAR­DA said last week it would shell out $119 mil­lion in an agree­ment with Bavar­i­an Nordic to ex­er­cise op­tions for a freeze-dried stock­pile of Jyn­neos, which cov­ers both mon­key­pox and small­pox. And to­day, the com­pa­ny an­nounced it se­cured an­oth­er vac­cine deal with an undis­closed coun­try.
The Dan­ish com­pa­ny's stock $BVN­RY was up more than 10% on Wednes­day af­ter­noon, pric­ing in at $9.65 per share.
Mean­while, Emer­gent snagged the rights to Tem­bexa, Chimerix's small­pox treat­ment for all ages that was ap­proved in 2021. And Mod­er­na is test­ing its own vac­cine can­di­date in pre­clin­i­cal stud­ies, ac­cord­ing to Reuters.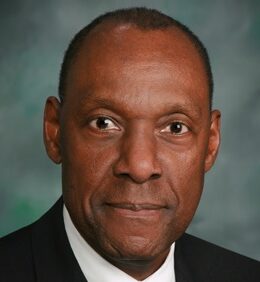 Nor­man Bay­lor
Ear­li­er this week, Bel­gium be­came the first coun­try to in­sti­tute a manda­to­ry quar­an­tine pe­ri­od of 21 days for con­firmed mon­key­pox pa­tients.
This wouldn't be the first time that the US has faced a mon­key­pox out­break. Cas­es cropped up in 2003 af­ter the US re­ceived a ship­ment of an­i­mals from Ghana. That out­break was con­tained with test­ing and vac­ci­na­tion, ac­cord­ing to the CDC.
Nor­man Bay­lor, who once di­rect­ed the FDA's Of­fice of Vac­cines Re­search and Re­view and now serves as a con­sul­tant, told End­points News that he doubts the US will need to roll out wide­spread vac­cines. And he em­pha­sized that the sit­u­a­tion now is much dif­fer­ent than when Covid-19 ar­rived in the US back in 2020.
"The good news is we have a vac­cine. Re­mem­ber with Covid, we had noth­ing. We were start­ing from scratch," he said.
In the US, mon­key­pox cas­es are con­firmed by or­thopoxvirus test­ing, which re­quires a dry le­sion swab spec­i­men ac­cord­ing to the CDC. Sam­ples are col­lect­ed by vig­or­ous­ly brush­ing a pa­tient's le­sions, which are then sent to a net­work of lab­o­ra­to­ries for test­ing.