Roche's Ale­cen­sa trumps Pfiz­er's Xalko­ri in front­line ALK+ lung can­cer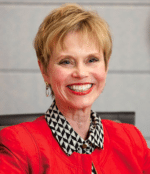 San­dra Horn­ing
A lit­tle more than a year af­ter Roche won an ac­cel­er­at­ed ap­proval for Ale­cen­sa as a new drug for treat­ment-re­sis­tant ALK-pos­i­tive non-small cell lung can­cer, the can­cer drug pow­er­house has trumped Pfiz­er's Xalko­ri as a front­line ther­a­py, beat­ing out their ri­val on pro­gres­sion-free sur­vival.
Roche won the first ap­proval for Ale­cen­sa based on ev­i­dence of tu­mor shrink­age in Phase II. Re­searchers al­so high­light­ed a 61% re­sponse rate in pa­tients with brain or CNS metas­tases to help dis­tin­guish the new ar­rival.
Genen­tech is hold­ing back the da­ta from Phase III for now, un­til they can re­view it at an up­com­ing con­fer­ence.
The team at Genen­tech work­ing on their big ALEX study picked up the FDA's break­through ther­a­py des­ig­na­tion for front­line use of their drug last fall, giv­ing Roche a like­ly quick turn­around on the agency's stamp of ap­proval as they ex­pand their mar­ket for this drug.
"Our goal is to trans­form the stan­dard of care and we are ex­cit­ed to share these re­sults with the lung can­cer com­mu­ni­ty," said San­dra Horn­ing, Chief Med­ical Of­fi­cer and Head of Glob­al Prod­uct De­vel­op­ment. "As part of its Break­through Ther­a­py Des­ig­na­tion, we hope to bring Ale­cen­sa as an ini­tial treat­ment for peo­ple with ALK-pos­i­tive NSCLC as soon as pos­si­ble and will dis­cuss these da­ta with glob­al health au­thor­i­ties."