Roiled by C-suite tur­moil and a CRL, Im­munomedics salutes CMO Rob Ian­none as he makes a quick ex­it
Just days af­ter cel­e­brat­ing his first an­niver­sary as chief med­ical of­fi­cer at Im­munomedics $IM­MU, I/O vet Rob Ian­none is hit­ting the ex­it door.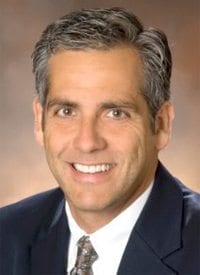 Rob Ian­none
In a state­ment out this morn­ing, Ian­none said he was mak­ing an­oth­er ca­reer leap to Penn­syl­va­nia, go­ing where he could be close to his fam­i­ly "af­ter many years of hav­ing worked far away from home." The can­cer R&D vet, who jumped to Im­munomedics af­ter a stint at As­traZeneca, didn't men­tion ex­act­ly where he's head­ed.
His de­par­ture comes as the Mor­ris Plains, NJ-based biotech is be­ing roiled by set­backs and de­par­tures. The CEO ex­it­ed just two months ago, af­ter the biotech's lead drug — the an­ti­body drug con­ju­gate IM­MU-132, or sac­i­tuzum­ab govite­can — was re­ject­ed by the FDA.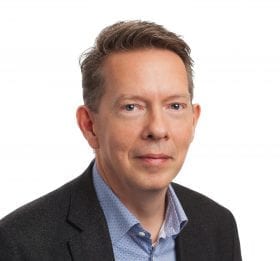 Michael Pehl
Michael Pehl's res­ig­na­tion right af­ter the CRL came 15 months af­ter he ar­rived to help end the long-run­ning dra­ma over the drug and the com­pa­ny, which had been tak­en over by the crew led by ven­Bio's Be­hzad Ag­haz­adeh. Ag­haz­adeh de­railed a $300 mil­lion up­front pact with Im­munomedics on their lead drug — oust­ing the hus­band and wife team who had run the com­pa­ny for years in the process — in the spring of 2017 and lat­er land­ed a $250 mil­lion roy­al­ty deal to fund the com­pa­ny's work.
It didn't work out though. Just be­fore Pehl de­part­ed from the biotech, an agency re­port be­gan to cir­cu­late show­ing that the FDA had cit­ed the com­pa­ny for a breach of da­ta in­tegri­ty af­ter an Au­gust in­spec­tion. The reg­u­la­to­ry re­port on the fa­cil­i­ty spot­light­ed the agency's con­cerns about ma­nip­u­lat­ed sam­ples and back­dat­ed doc­u­ments.