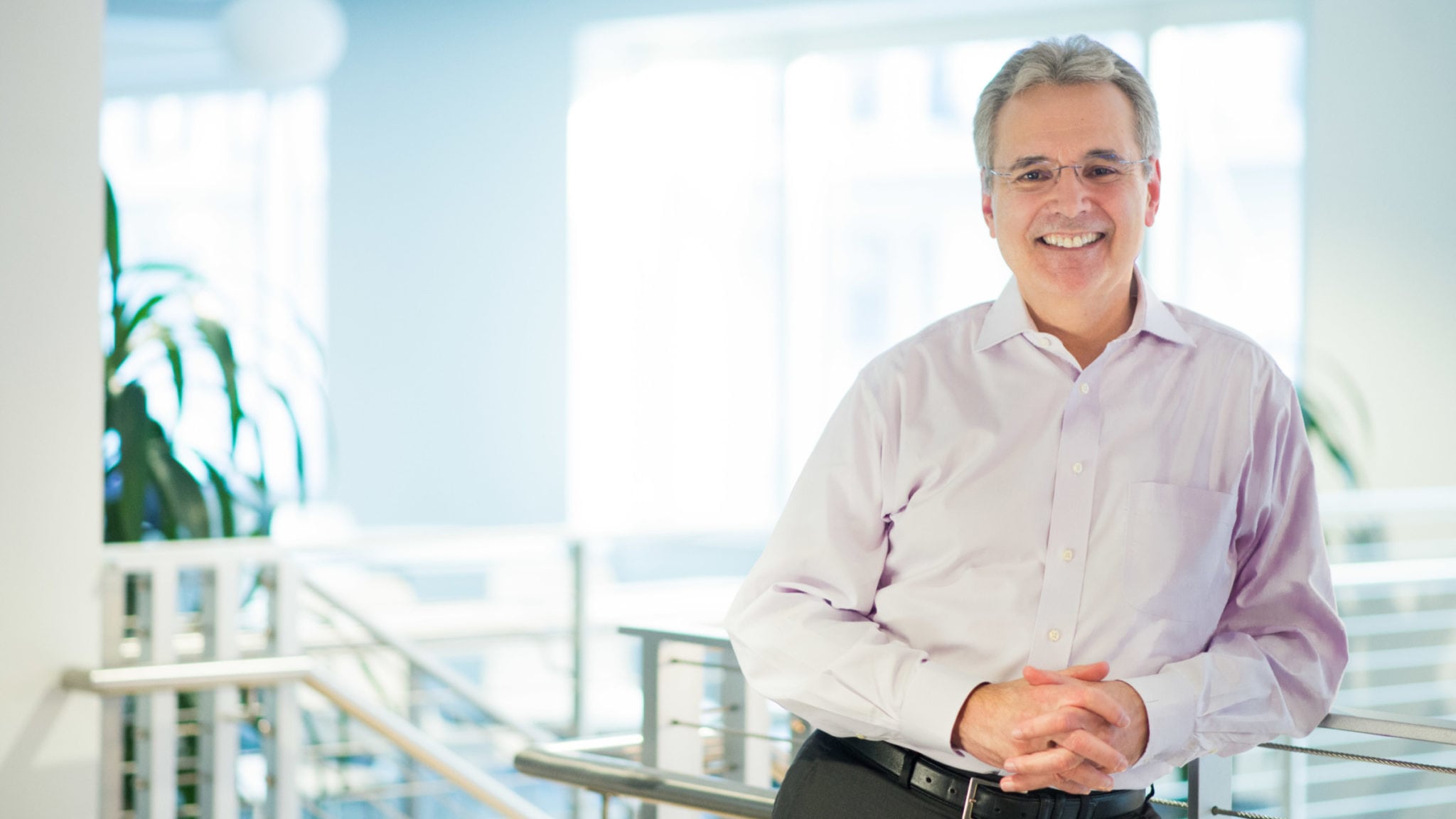 Ron De­Pin­ho rais­es seed cash for MD An­der­son col­league's work on a 'Holy Grail mol­e­cule' in can­cer, in­flam­ma­tion
Ron De­Pin­ho has blazed a wide trail in can­cer re­search. As found­ing di­rec­tor of the Belfer In­sti­tute for Ap­plied Can­cer Sci­ence at Dana-Far­ber and for­mer pres­i­dent of MD An­der­son Can­cer Cen­ter in Hous­ton — where he de­part­ed af­ter a rocky tenure which he now fierce­ly de­fends — De­Pin­ho spear­head­ed trans­la­tion­al pro­grams and man­aged, among oth­er things, to build a clin­i­cal tri­al en­gine that proved piv­otal in a num­ber of FDA ap­provals.
That's why when he learned about his col­league David Tweardy's work on STAT3 — a pro­tein tied to a wide range of dis­eases — the se­r­i­al en­tre­pre­neur went all in to co-found Tvar­di Ther­a­peu­tics.
"It's been one of these Holy Grail mol­e­cules that folks have tried to de­vel­op in­hibitors for," he tells me.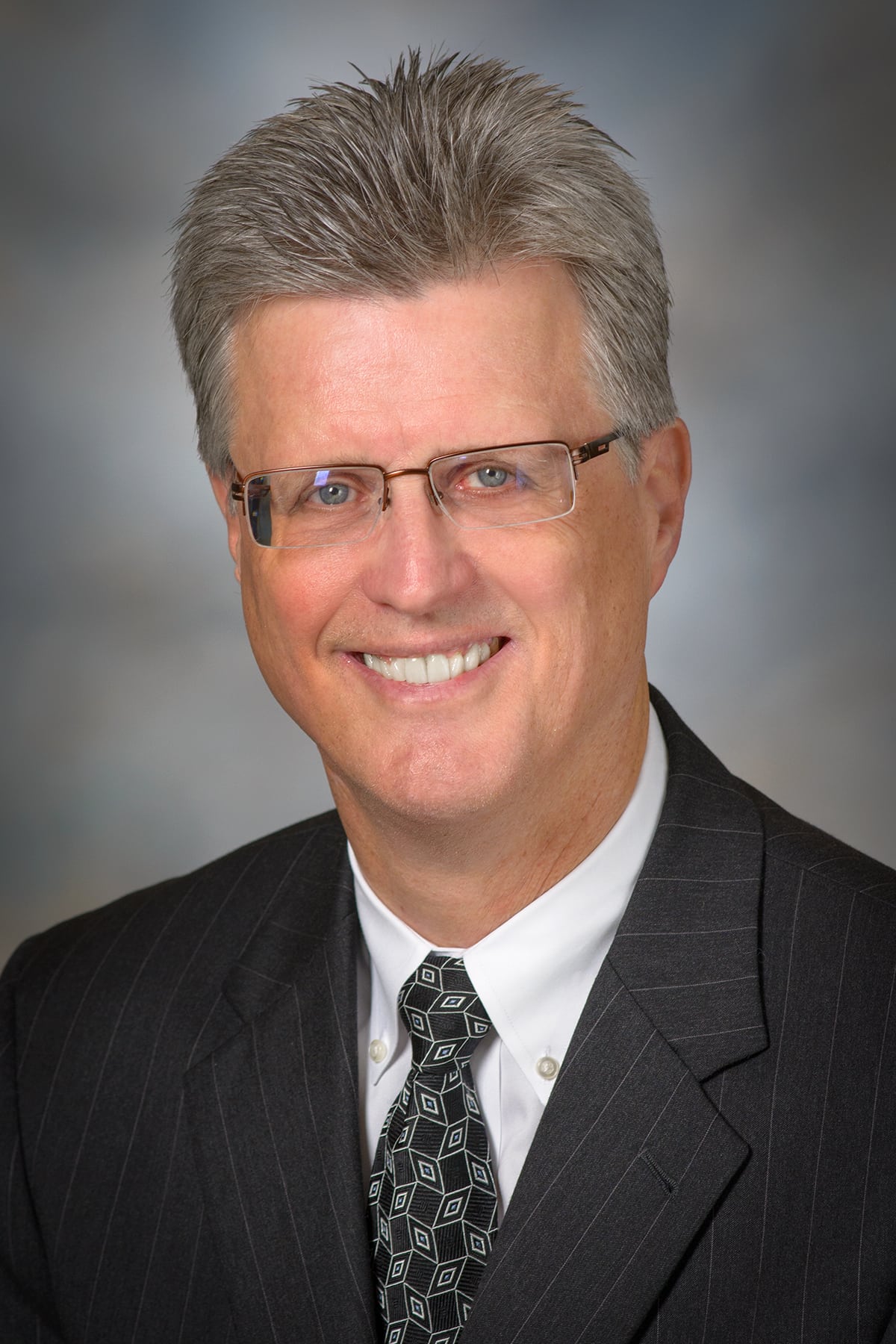 David Tweardy
Us­ing a screen he de­signed 10 years ago, Tweardy, head of in­ter­nal med­i­cine at MD An­der­son, had found a com­pound that pre­vents STAT3 from be­com­ing phos­pho­ry­lat­ed by the re­cep­tors it typ­i­cal­ly in­ter­acts with, mean­ing it can­not then go on to turn on genes that are im­por­tant in can­cer, fi­bro­sis and in­flam­ma­tion. Giv­en that hy­per­ac­ti­vat­ed STAT3 is present in more than 50% of can­cers — of­ten turn­ing up im­muno­sup­pres­sion in the tu­mor mi­croen­vi­ron­ment — he the­o­rized that a po­tent in­hibitor here that doesn't trig­ger safe­ty is­sues could have a big im­pact.
That seems to be the case through­out the pre­clin­i­cal test­ing done in his lab, which led Tweardy and De­Pin­ho to the Phase I that Tvar­di is cur­rent­ly con­duct­ing. Now, with a fresh $9 mil­lion in Se­ries A fund­ing, the biotech ex­pects to wrap up dose and safe­ty stud­ies in 3 to 4 can­cer types for its lead oral drug, ex­plore an IV for­mu­la­tion for use in non-can­cer in­di­ca­tions, and hus­tle a sec­ond pro­gram to the door of the clin­ic.
Some­where in that time­line are tri­als in­volv­ing check­point in­hibitors, as Tvar­di be­lieves TTI-101 could be used in com­bo or as a fol­low-up to PD-1 agents.
And they hope to do all that by the end of 2019, with the help of a per­ma­nent CEO they are still search­ing for.
It's not a ton of mon­ey in to­day's mega-round stud­ded world, but De­Pin­ho says stay­ing flex­i­ble and cap­i­tal ef­fi­cient would be a key strat­e­gy for the com­pa­ny's ear­ly days — a strat­e­gy that al­so in­volves seek­ing non-di­lu­tive grant fund­ing. Most of the in­vestors in this round will re­main un­named, but he vol­un­teered Mon­i­ca Beam at Alexan­dria as an ex­am­ple of the "very so­phis­ti­cat­ed but pri­vate in­vestors" he chose to work with.
"We don't have a large bu­reau­crat­ic or­ga­ni­za­tion, so we're able to make de­ci­sions and be very flex­i­ble which is crit­i­cal­ly im­por­tant here, be­cause STAT3 has so many dif­fer­ent op­por­tu­ni­ties […] that one needs to have a cer­tain lev­el of fo­cus and pri­or­i­ti­za­tion," he says.
At around a dozen em­ploy­ees, the small com­pa­ny is rem­i­nis­cent of Karyopharm, an­oth­er on­col­o­gy com­pa­ny De­Pin­ho helped start be­fore join­ing MD An­der­son — where he is still fac­ul­ty af­ter step­ping down from a six-year tenure as pres­i­dent. Dur­ing that time, the cen­ter ex­pe­ri­enced re­port­ed op­er­at­ing loss­es of more than $460 mil­lion over 16 months and hun­dreds of staffers were laid off.
De­Pin­ho, how­ev­er, sees it dif­fer­ent­ly.
"It was an ex­tra­or­di­nar­i­ly suc­cess­ful fi­nan­cial sit­u­a­tion," he tells me, cit­ing "$3.7 bil­lion in mar­gin, the health­i­est fi­nan­cial bal­ance sheet in the Unit­ed States for an aca­d­e­m­ic med­ical cen­ter, record phil­an­thropy and ranked No. 1 in cor­po­rate al­liance rev­enues and IP rev­enues."
He's now moved on to new en­deav­ors, in­clud­ing Tvar­di. Once the Phase I da­ta are in, De­Pin­ho ex­pects to ramp up busi­ness de­vel­op­ment talks. He's al­ready think­ing about the next round, which "would like­ly be our last one en route to ei­ther an IPO or oth­er event."
---
Im­age: Ron De­Pin­ho. TVAR­DI