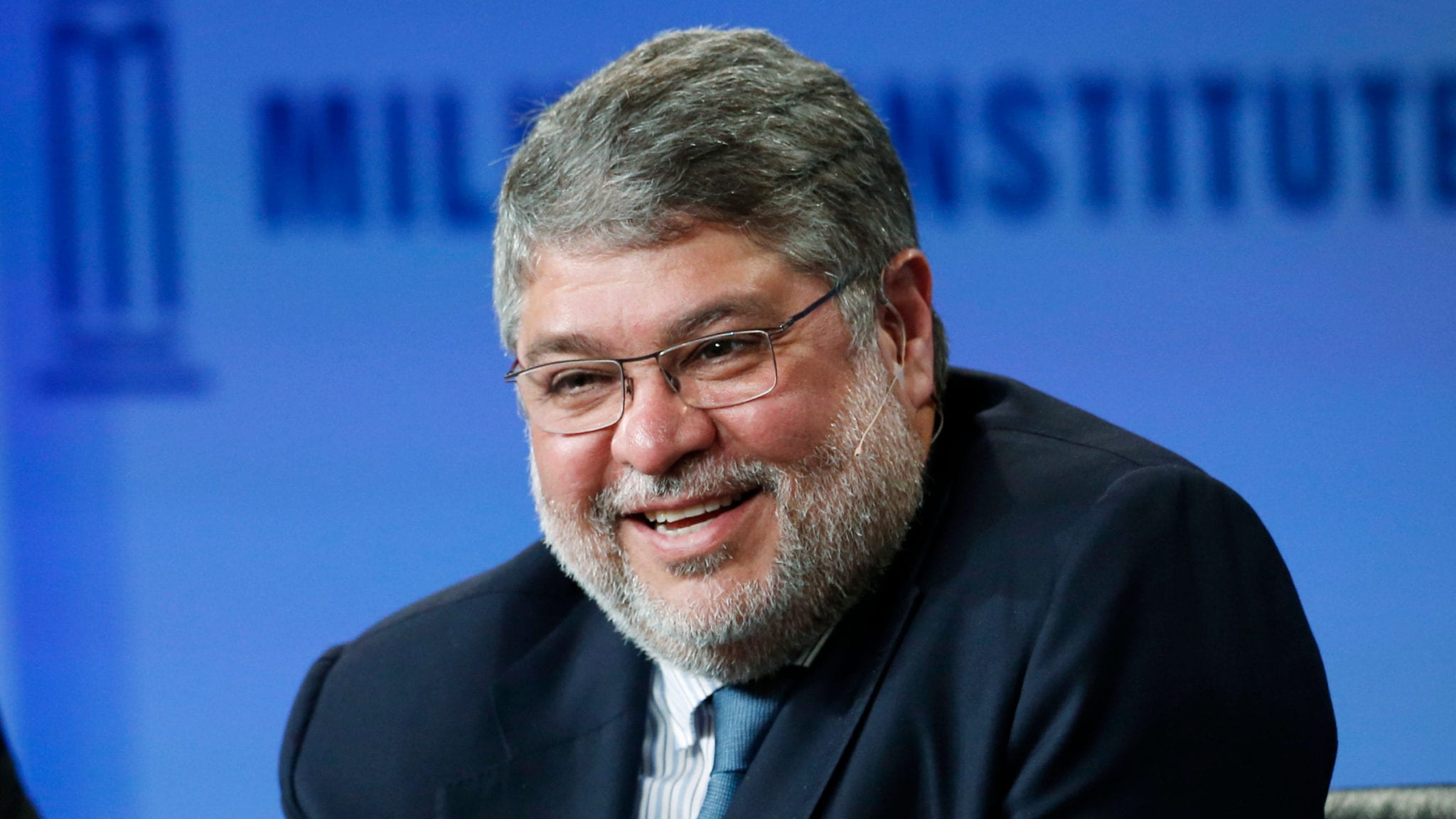 Pablo Legorreta, Royalty Pharma CEO (Patrick T. Fallon/Bloomberg via Getty Images)
Roy­al­ty Phar­ma nabs $475M mile­stone from Pfiz­er up­on mi­graine nasal spray OK
The FDA's re­cent ap­proval of Pfiz­er's mi­graine nasal spray was al­so good news for Roy­al­ty Phar­ma, trig­ger­ing a whop­ping $475 mil­lion mile­stone pay­ment.
Roy­al­ty first struck a deal in 2020 to of­fer Bio­haven $250 mil­lion in de­vel­op­ment fund­ing for the pro­gram, za­veg­epant, in ex­change for mile­stones and fu­ture roy­al­ties. This marks the first re­turn on that deal for Roy­al­ty, a spe­cial­ist in such pacts and an ac­cel­er­at­ed one at that, ac­cord­ing to the com­pa­ny.
Pfiz­er in­her­it­ed the deal when it bought Bio­haven for $11.6 bil­lion last Oc­to­ber, and it's set to pay Roy­al­ty more if oth­er goals are met over the next 10 years.
Like the oth­er Bio­haven pro­grams that Pfiz­er bought, Za­vzpret blocks the CGRP, or cal­ci­tonin gene-re­lat­ed pep­tide, re­cep­tor. But com­pared to oral op­tions, its in­tranasal de­liv­ery promis­es to re­sult in even faster re­lief as an acute treat­ment.
In the same 2020 deal, Roy­al­ty had al­so picked up a small per­cent­age of roy­al­ties for Bio­haven's flag­ship mi­graine drug Nurtec, plus rights to a se­ries of pay­ments be­tween 2025 and 2030 for an ad­di­tion­al $200 mil­lion.