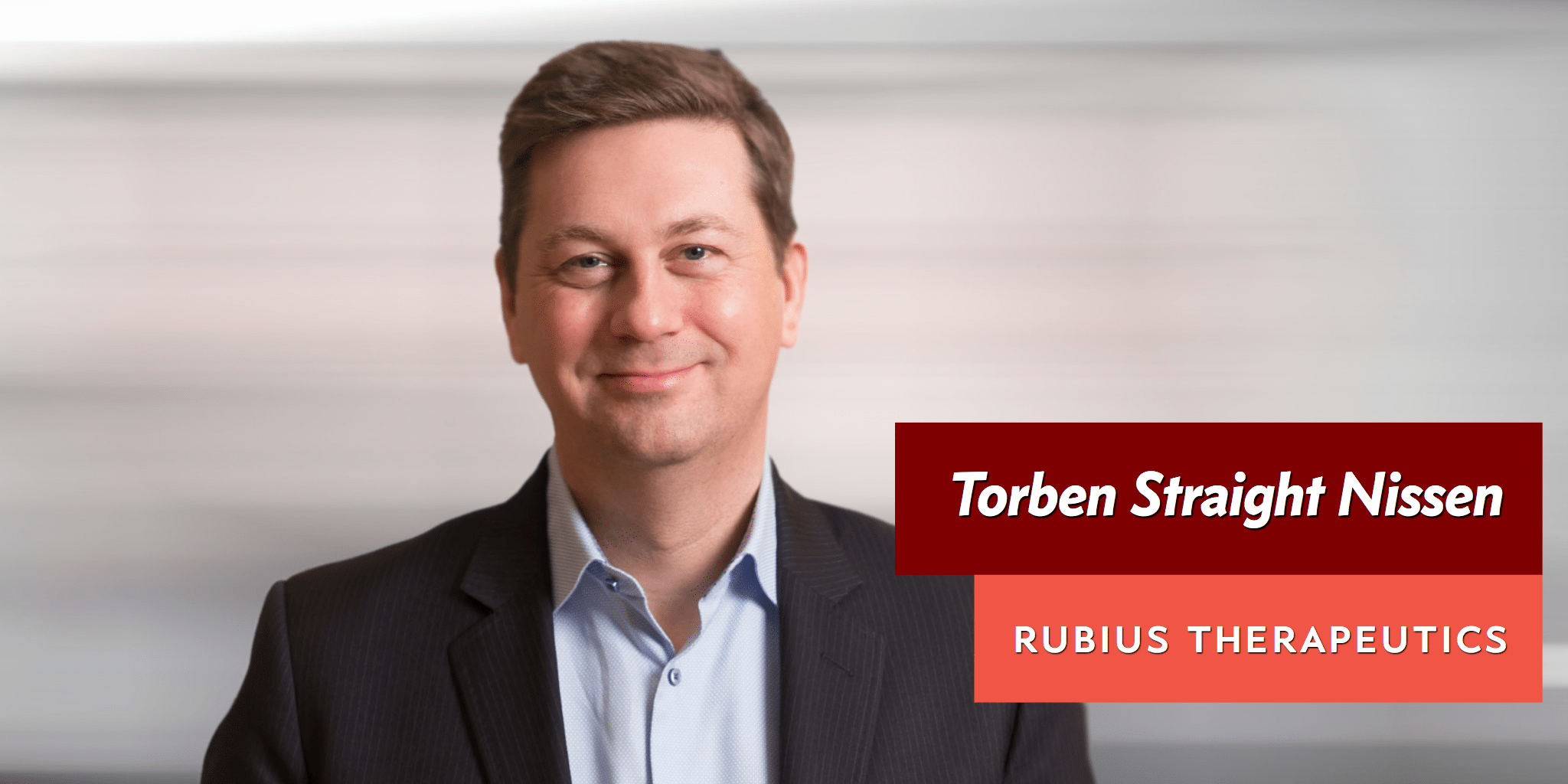 Ru­bius lands $120M bo­nan­za to fund a ground­break­ing pipeline ef­fort on a new drug plat­form
The peo­ple at Ru­bius Ther­a­peu­tics think they're on to a game-chang­ing new plat­form for drug R&D, one that can spawn a wave of trans­for­ma­tion­al new med­i­cines. And they now have one of the biggest ven­ture cap­i­tal rounds in drug R&D this year to put their dreams to the test in a line­up of new pro­grams now head­ed for the clin­ic.
Seed­ed by Flag­ship Pi­o­neer­ing and ini­tial­ly backed with a $25 mil­lion A round in late 2015, Ru­bius to­day is un­cork­ing a $120 mil­lion in­vest­ment "to move a wave of prod­ucts in­to the clin­ic next year," says Ru­bius Pres­i­dent Tor­ben Straight Nis­sen. Af­ter dou­bling the staff to 40 over the last 9 months, Ru­bius will now shoot for 100 over the next year.
Tak­ing a page from Mod­er­na — a Flag­ship start­up that at­tract­ed hun­dreds of mil­lions of dol­lars ear­ly on to fi­nance an­oth­er shot at a close­ly-watched break­through ef­fort — Ru­bius isn't look­ing to prove what they can do with just one or two pro­grams. The team wants to lay out a full pipeline, prefer­ably with a cou­ple of ma­jor league part­ners com­ing in ear­ly to help lever­age the kind of fi­nan­cial fire­pow­er need­ed to ex­e­cute on what they be­lieve is a game-chang­er in biotech.
"We're mov­ing for­ward on dif­fer­ent in­di­ca­tions and dif­fer­ent fea­tures that test the tech­nol­o­gy," Straight Nis­sen tells me. The most ad­vanced are en­zyme re­place­ments ther­a­pies and new treat­ments for sol­id tu­mors and hema­to­log­i­cal ma­lig­nan­cies.
"We've pro­ject­ed that we'll be in the clin­ic in 2018," he says, adding that that is as spe­cif­ic as he wants to get on that top­ic right now.
The red-cell ther­a­py tech they have is de­signed to iso­late hematopoi­et­ic stem cells from O neg­a­tive donors and use them as the build­ing blocks for new ther­a­pies, ge­net­i­cal­ly en­gi­neer­ing them in­to red blood drugs that can ex­press a mul­ti­tude of pro­teins on the cells while they still have a nu­cle­us, mod­u­lat­ing them for pro­tein ex­pres­sion and then shed­ding the nu­cle­us as they switch on the ther­a­peu­tic qual­i­ties of the cell.
Es­sen­tial­ly, it's a sci­en­tif­ic hi­jack­ing, tak­ing cells and turn­ing them in­to a new fleet of ther­a­pies.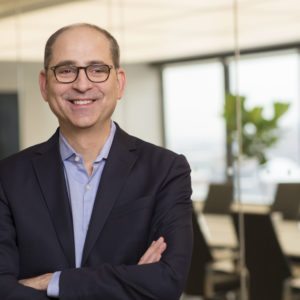 David Ep­stein
The key chal­lenge right now, says Straight Nis­sen, is pick­ing the first wave for the pipeline from a large num­ber of po­ten­tial tar­gets. But this kind of al­lo­gene­ic ap­proach sug­gests a va­ri­ety of av­enues, in­clud­ing find­ing a new way to de­vel­op an off-the-shelf mech­a­nism to re­cruit a T cell at­tack on can­cer cells, hit­ting the tu­mor mi­croen­vi­ron­ment — ground ze­ro in the can­cer field — in a way that avoids un­con­trolled ex­pan­sion of T cells with po­ten­tial­ly cat­a­stroph­ic re­ac­tions.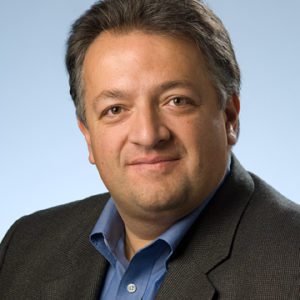 Noubar Afeyan
Ru­bius in many ways rep­re­sents the kind of biotech gam­ble that Flag­ship wants to be­come known for. It draws on some in­spi­ra­tion from a mar­quee sci­en­tist — in this case MIT's Har­vey Lodish — while build­ing on the tech­nol­o­gy in their Flag­ship Ven­ture­Labs and em­ploy­ing a big team led by in­dus­try pro­fes­sion­als to prove it works. In this case lead­ers in­clude Straight Nis­sen, who joined Ru­bius from Pfiz­er, as well as No­var­tis vet­er­an David Ep­stein, a new ex­ec­u­tive part­ner at Flag­ship who is tak­ing on the chair­man's role.
Flag­ship is pro­vid­ing the cash, along with some silent in­sti­tu­tion­al part­ners. And you can bet they're talk­ing to some ma­jor play­ers to see who would like to col­lab­o­rate on the cause.
The biotech is "fol­low­ing in the foot­steps of Flag­ship's fam­i­ly of suc­cess­ful mul­ti­prod­uct plat­form com­pa­nies," says Flag­ship CEO and Ru­bius co-founder Noubar Afeyan. And they have the cash now to find out just how far that path might lead.