Sage trig­gers an­oth­er burst of in­vestor en­thu­si­asm as oral de­pres­sion drug scores in PhII
Sage Ther­a­peu­tics shares are once again rock­et­ing up this morn­ing, this time based on pos­i­tive re­sults from a small Phase II study of an oral ver­sion of their de­pres­sion ther­a­py.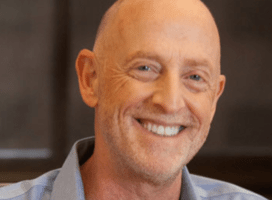 Jeff Jonas
Long one of the most volatile stocks in biotech, Sage says that SAGE-217 clear­ly hit the goal post for sta­tis­ti­cal sig­nif­i­cance in ma­jor de­pres­sive dis­or­der, achiev­ing a 64% suc­cess rate in achiev­ing clin­i­cal re­mis­sion on a com­mon­ly used score for de­pres­sion against 23% on a place­bo.
Start­ing wth a mar­ket cap of $3.8 bil­lion this morn­ing, Sage saw its shares soar 67% af­ter the lat­est round of re­sults. And now they plan to take it in­to late-stage de­vel­op­ment.
Just a few weeks ago Sage's shares al­so ral­lied on the news that SAGE-547 — their in­fused drug — pro­duced pos­i­tive re­sults in post­par­tum de­pres­sion. The re­sults waned from their mid-stage re­sults, but in­vestors backed the no­tion that Sage has some­thing im­por­tant in a field marked by re­peat­ed set­backs.
Sage al­so has been mak­ing big gains on da­ta from small stud­ies, which have to go a long way be­fore they are ful­ly eval­u­at­ed by reg­u­la­tors. That chal­lenge still re­mains.
Paul Mat­teis at Leerink wasn't too wor­ried about that as he jumped in­to the cheer­ing sec­tion. He not­ed the po­ten­tial of a fast, ef­fec­tive de­pres­sion drug in a field where treat­ment fail­ure is com­mon:
For the drug arm, SAGE notes that sta­tis­ti­cal sep­a­ra­tion from base­line be­gan at day 2. By com­par­i­son, al­most all oth­er de­pres­sion tri­als for oral med­i­cines run for 4-6 weeks, with the as­sump­tion that it should take this long to show an ef­fect. It's hard to un­der­state how mean­ing­ful these da­ta are in the back­drop of the very sig­nif­i­cant un­met med­ical need in de­pres­sion: even if the SAGE da­ta on a place­bo-ad­just­ed ba­sis weren't dif­fer­en­ti­at­ed via cross-tri­al com­par­isons, we still think '217 would be an im­por­tant drug as it of­fers a new mech­a­nism (ex­tra-synap­tic GA­BA-mod­u­la­tion) in an area where the vast ma­jor­i­ty of op­tions gen­er­al­ly mod­u­late the same path­ways (sero­tonin, dopamine, nor­ep­i­neph­rine).
Sage's shares crum­bled in Sep­tem­ber when its lead drug failed to out­per­form a place­bo in treat­ing a rare form of seizures. But back-to-back suc­cess­es have since then more than dou­bled the share price, adding bil­lions in mar­ket cap.
"These very en­cour­ag­ing da­ta sug­gest the po­ten­tial of SAGE-217 in the treat­ment of MDD as well as oth­er mood-re­lat­ed dis­or­ders that we may pur­sue," said Jeff Jonas, chief ex­ec­u­tive of­fi­cer of Sage Ther­a­peu­tics. "There has been lit­tle in­no­va­tion in the dis­cov­ery and de­vel­op­ment of treat­ments for de­pres­sion in the last two decades. Cou­pled with our re­cent pos­i­tive Phase 3 da­ta read-out eval­u­at­ing brex­anolone for the treat­ment of post­par­tum de­pres­sion, the find­ings in this study sug­gest our pipeline of pro­pri­etary GABAA mod­u­la­tors may im­pact nov­el and fun­da­men­tal brain mech­a­nisms, of­fer­ing po­ten­tial de­vel­op­ment op­por­tu­ni­ties in a va­ri­ety of in­di­ca­tions."