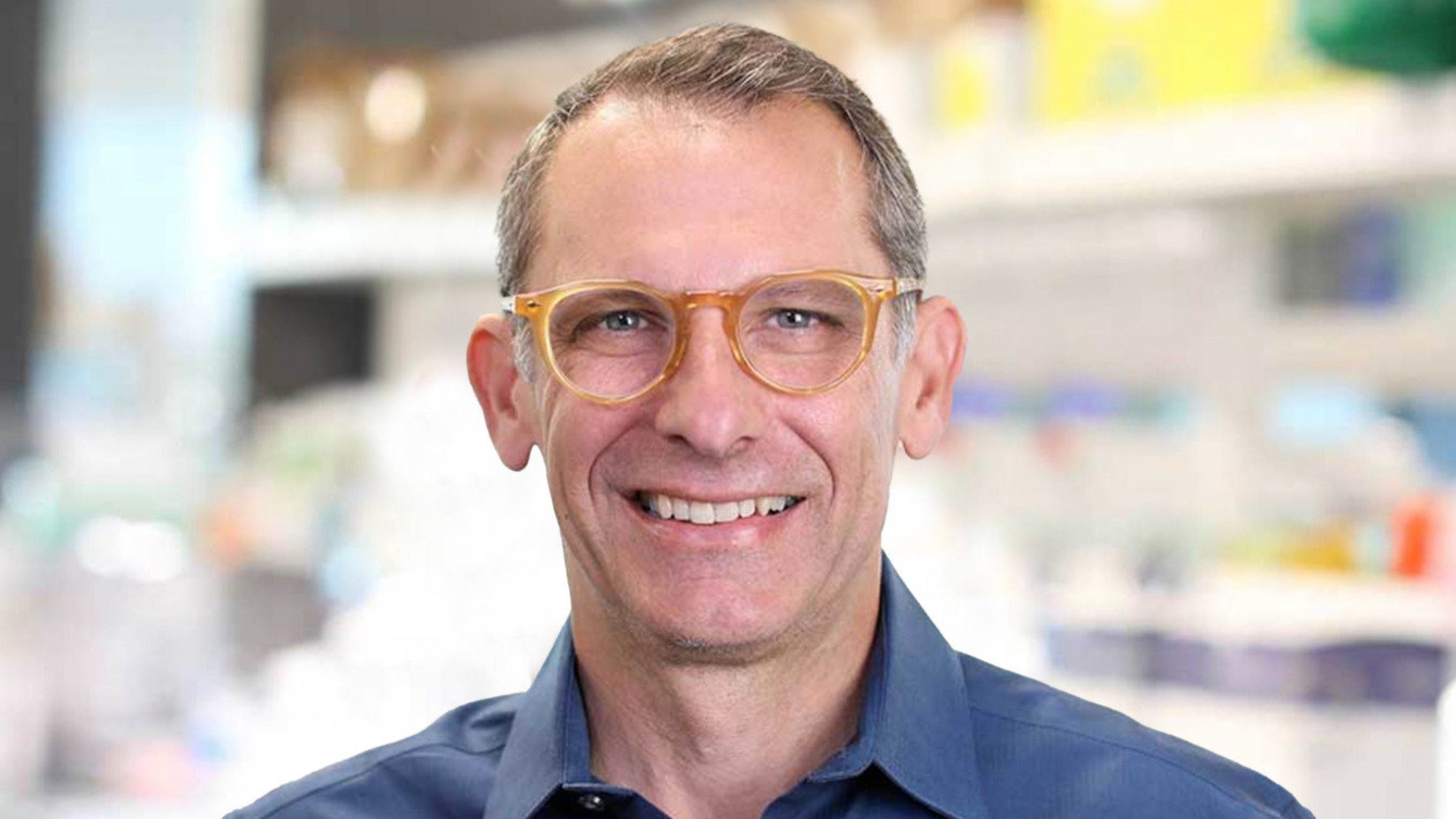 Joshua Grass, Escient Pharma CEO
San Diego biotech lands $120M to launch a slate of tri­als in neu­rosen­so­ry dis­or­ders
Days af­ter adding some fi­nance, deal­mak­ing and tech­ni­cal tal­ent to the top team, Escient Phar­ma has tak­en the wraps off a $120 mil­lion round to go broad­er in the clin­ic.
New En­ter­prise As­so­ci­ates, Abing­worth and Forge Life Sci­ence Part­ners co-led the Se­ries C. Escient did not re­turn a re­quest for com­ment.
The San Diego biotech has been turn­ing a new page. At the be­gin­ning of the year, co-founder Alain Baron stepped down from the CEO post, mak­ing room for Joshua Grass — who brought on a trio of new ex­ecs ear­li­er this month: Aaron Mishel, CFO; David Houck, VP of chem­istry, man­u­fac­tur­ing & con­trols; and Greg Bal­ani, di­rec­tor of busi­ness de­vel­op­ment.
As he an­nounced their ap­point­ments, Grass not­ed that Escient plans to start five more clin­i­cal tri­als in 2023.
Escient's spe­cial­ty lies in what it calls neu­rosen­so­ry-in­flam­ma­to­ry dis­or­ders, or chron­ic dis­eases that re­sult from an ex­ces­sive re­sponse to ex­ter­nal stim­uli, with symp­toms rang­ing from itch to al­ler­gy to pain. By hit­ting a class of cell sur­face re­cep­tors known as Mas-re­lat­ed G-pro­tein cou­pled re­cep­tors, or MRG­PRs — which are ex­pressed on sen­so­ry neu­rons and im­mune cells — the com­pa­ny hopes to break the vi­cious cy­cle of neu­ro-im­mune over­re­ac­tion and in­flam­ma­tion.
Specif­i­cal­ly, the team is start­ing with two small mol­e­cule can­di­dates. EP262 is an MRG­PRX2 an­tag­o­nist that will be test­ed in chron­ic spon­ta­neous ur­ticaria, chron­ic in­ducible ur­ticaria and atopic der­mati­tis; EP547, an MRG­PRX4 an­tag­o­nist, has al­ready com­plet­ed a healthy vol­un­teers tri­al and is be­ing test­ed for ure­mic pru­ri­tus, thanks to its $77.5 mil­lion Se­ries B two years ago. Escient hopes to start an­oth­er proof-of-con­cept study in cholesta­t­ic pru­ri­tus.
In ad­di­tion to help­ing pa­tients re­duce the itch­ing sen­sa­tion, Grass not­ed that Escient is hop­ing its drugs can avoid "the se­ri­ous side ef­fects ob­served with oth­er ap­proach­es."
Join­ing the syn­di­cate for this round are Avego, PFM Health Sci­ences and The Eleven Fund. Ex­ist­ing in­vestors in­clude The Col­umn Group, 5AM Ven­tures, Red­mile Group, Cowen Health­care In­vest­ments, Sanofi Ven­tures, Os­age Uni­ver­si­ty Part­ners, and Al­ti­tude Life Sci­ence Ven­tures.