Sanofi faces a make-or-break year, say­ing it's ready to put a 3-prong R&D strat­e­gy to a piv­otal test
With the help of some key de­vel­op­ment part­ners, Sanofi set out to­day to try and prove to an in­creas­ing­ly skep­ti­cal group of in­vestors that it can con­trol its own des­tiny with a late-stage pipeline bristling with block­buster con­tenders.

Oliv­er Brandi­court, Sanofi CEO
But with a decade-long track record large­ly ab­sent of big, in-house suc­cess sto­ries and its "block­buster" Deng­vax­ia in a sham­bles, caught up in a glob­al safe­ty cri­sis that has crushed its po­ten­tial, that's no easy task.
Un­der CEO Olivi­er Brandi­court and chief sci­en­tist Elias Zer­houni, the phar­ma gi­ant has pur­sued a three-prong R&D strat­e­gy for two years: Shift from small mol­e­cules to bi­o­log­ics; ad­vance from a monother­a­py ap­proach to com­bos; and drop the re­liance on li­cens­ing with a new em­pha­sis on de­vel­op­ing their own, whol­ly-owned as­sets.
That's a work in progress, though, even as Sanofi touts a shot at 9 reg­u­la­to­ry sub­mis­sions in 18 months with the launch of 10 piv­otal tri­als by the end of 2018. The out­line al­so in­cludes one shelved pro­gram and key part­ner­ships with Re­gen­eron, Al­ny­lam, Myokar­dia and Prin­cip­ia.
The key ques­tion here is whether a big op­er­a­tion like Sanofi, which has re­lied on al­liances to pro­duce in­no­va­tion, can ac­tu­al­ly do some­thing im­por­tant on its own. And this af­ter for­mer CEO Chris Viehbach­er con­clud­ed that it was too big and too slow to ac­com­plish any­thing sig­nif­i­cant with­out lots of help. In­vestors, mean­while, have been grum­bling through­out CEO Olivi­er Brandi­court's rein that the com­pa­ny's best hope for fast progress lies in M&A, which has yet to ma­te­ri­al­ize.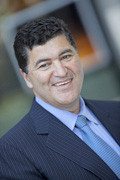 Elias Zer­houni
Sanofi's R&D pre­sen­ta­tion starts with a boast about the Phase III po­ten­tial of Dupix­ent — part­nered with Re­gen­eron — for COPD. Sanofi al­so has high hopes for an­oth­er an­ti-in­flam­ma­to­ry, the an­ti-IL-33 drug SAR440340, part­nered with Re­gen­eron. And they sep­a­rate­ly her­ald­ed the pos­i­tive piv­otal da­ta for their PD-1 can­cer check­point drug cemi­plimab, al­so part­nered with Re­gen­eron.
The pipeline re­view notes that Sanofi is tak­ing this treat­ment in­to a piv­otal pro­gram for front­line lung can­cer — a field that has at­tract­ed the in­tense in­ter­est of every ma­jor check­point play­er.
Here's the rest of the line­up now in the spot­light, with a break­down by dis­ease fo­cus:
On­col­o­gy
Isat­ux­imab, a home grown an­ti-CD38 an­ti­body, is in the clin­ic for mul­ti­ple myelo­ma and will be stud­ied as a com­bi­na­tion ther­a­py with their check­point cemi­plimab, with in­ves­ti­ga­tors pur­su­ing signs that the add-on could have an ef­fect on PD-1 re­sis­tance. This drug rep­re­sents some re­newed ex­pec­ta­tions in on­col­o­gy, close to three years af­ter a re­or­ga­ni­za­tion on the can­cer front fol­low­ing some sig­nif­i­cant fail­ures and the de­par­ture of Tal Zaks.
Mul­ti­ple scle­ro­sis
Lem­tra­da — ac­quired in the Gen­zyme buy­out — is be­ing stud­ied for the pri­ma­ry, pro­gres­sive form of mul­ti­ple scle­ro­sis. An­oth­er drug, GLD-52, is be­ing "de­pri­or­i­tized" to keep the spot­light on Lem­tra­da. And there's a BTK drug for MS part­nered with Prin­cip­ia.
Rare dis­eases
There's a drug called venglu­s­tat for rare cas­es of au­to­so­mal dom­i­nant poly­cys­tic kid­ney dis­ease. And the phar­ma gi­ant sees po­ten­tial here for Fab­ry Dis­ease, Gauch­er Dis­ease Type 3 and GBA Parkin­son's Dis­ease.
Two oth­er rare dis­ease drugs — olipu­dase and aval­glu­cosi­dase al­fa — are get­ting the spot­light treat­ment to­day.
And the fo­cus on rare dis­eases fin­ish­es with the al­liance with Al­ny­lam, which is do­ing the de­vel­op­ment work for patisir­an and fi­tusir­an.
Di­a­betes and car­dio
There's a once-week­ly GLP-1 drug look­ing to join the field. It's called ef­pe­gle­natide.
An oral dual ag­o­nist of GLP-1/GCG is get­ting a shoutout for a Phase III in obe­si­ty next year, along with a mid-stage pro­gram for NASH.
The big part­ner­ship hope here lies at Myokar­dia, which is al­lied with Sanofi on mava­camten, their lead drug for ge­net­i­cal­ly de­fined cas­es of car­diomy­opa­thy.
Vac­cines
Af­ter two huge dis­as­ters in vac­cines in the last few days, Sanofi high­lights its work on RSV, but it's still in Phase II.
R&D chief Zer­houni summed it up:
"2018 will be an im­por­tant year as we ex­pect mul­ti­ple mile­stones for Sanofi's late-stage pipeline, made pos­si­ble through the pri­or­i­ti­za­tion prin­ci­ples we have con­sis­tent­ly ap­plied to our ear­ly-stage re­search pro­grams."