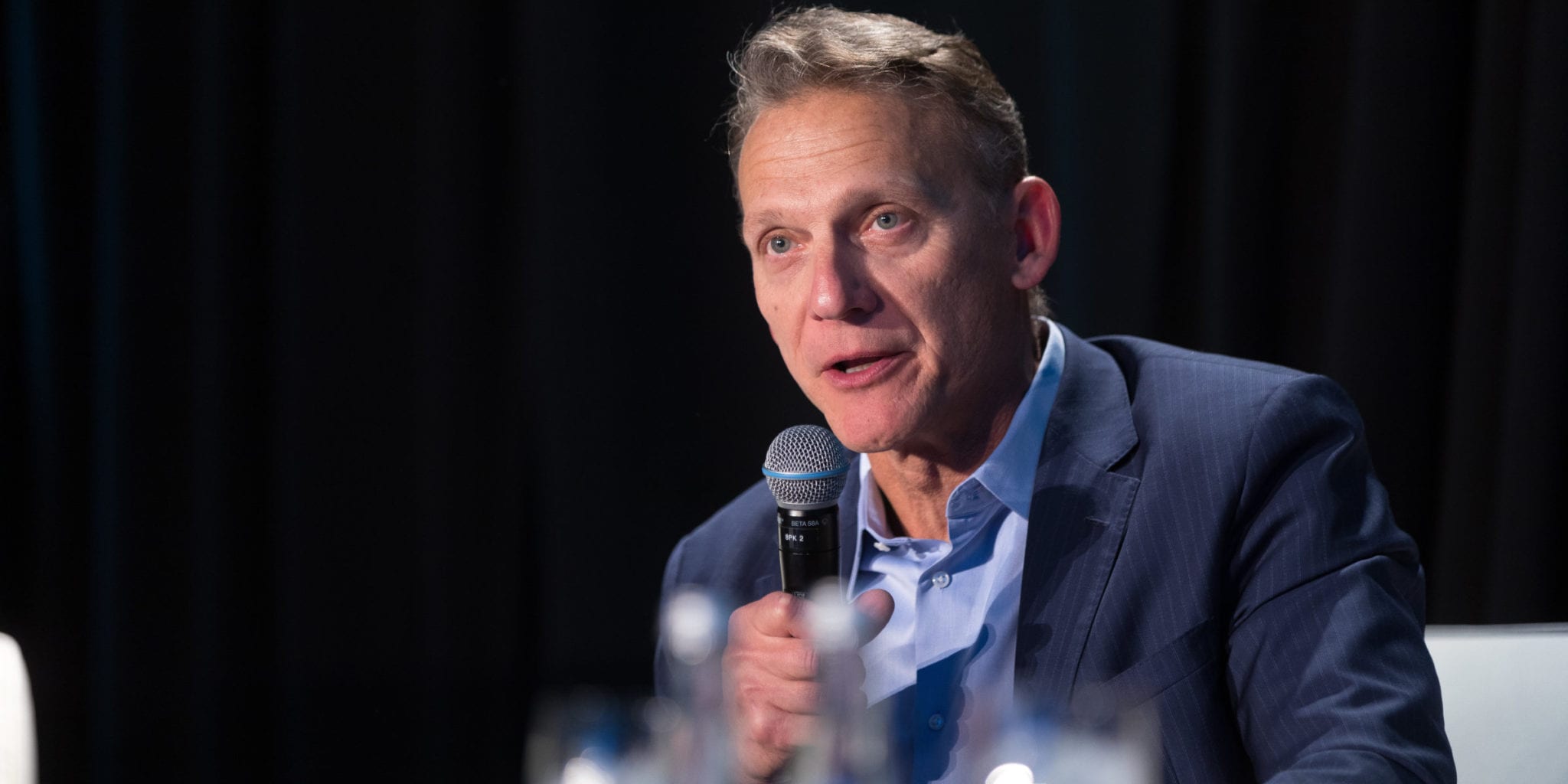 John Reed, Sanofi R&D chief (Jeff Rumans)
Sanofi flash­es more PhI­II da­ta on new mul­ti­ple myelo­ma drug, set­ting up bat­tle with Darza­lex
Two months af­ter nab­bing their first ap­proved can­cer drug in a decade, Sanofi an­nounced new late-stage da­ta bur­nish­ing the drug's ef­fi­ca­cy in an­oth­er com­bi­na­tion for mul­ti­ple myelo­ma.
In a 302-per­son Phase III tri­al, in­ves­ti­ga­tors com­bined the new drug, known as Sar­clisa, with Am­gen's Kypro­lis and showed that the cock­tail was more ef­fec­tive than Kypro­lis alone. Al­though Sanofi did not re­lease da­ta, they said the in­de­pen­dent re­view board had stopped it af­ter the com­bo showed "sig­nif­i­cant­ly pro­longed pro­gres­sion-free sur­vival."
"This is the sec­ond pos­i­tive phase 3 tri­al for Sar­clisa, fur­ther sup­port­ing the po­ten­tial our med­i­cine has to im­prove out­comes for pa­tients strug­gling with re­lapsed mul­ti­ple myelo­ma," Sanofi R&D chief John Reed said in a state­ment.
The tri­al re­sult gives an ad­di­tion­al boost to Sanofi as they take on J&J, whose Gen­mab-de­vel­oped Darza­lex has been the mar­ket leader for third-line mul­ti­ple myelo­ma pa­tients — and some ear­li­er stage pa­tients — since its ap­proval in 2015. Last year, Am­gen re­leased da­ta that a sim­i­lar com­bo of Kypro­lis and Darza­lex led to a 37% re­duc­tion in risk of death or dis­ease pro­gres­sion in the same set of pa­tients. Both drugs work by the same mech­a­nism, tar­get­ing the CD38 re­cep­tor that's over-ex­pressed on mul­ti­ple myelo­ma cells.
On March 2, FDA ap­proved Sar­clisa well ahead of an April PDU­FA, a recog­ni­tion of the tests Sanofi had al­ready run on its first prospec­tive can­cer ap­proval since 2010. In a Phase III tri­al test­ing Sar­clisa in com­bi­na­tion with Bris­tol My­ers Squibb's Po­m­a­lyst against Po­m­a­lyst alone, the Sar­clisa pa­tients had a pro­gres­sion-free sur­vival of 11.5 months, com­pared to 6.5 months for the Po­m­a­lyst pa­tients.
Al­though the FDA ap­proval came for third-line pa­tients, the new tri­al test­ed the drug in pa­tients who had gone through one to three lines of ther­a­pies, po­ten­tial­ly point­ing to the drug's ef­fi­ca­cy in ear­li­er stage pa­tients. In all tri­als, the drug was al­so giv­en with dex­am­etha­sone, a chemother­a­py giv­en to most mul­ti­ple myelo­ma pa­tients.
Al­though the po­ten­tial sales for an ef­fec­tive mul­ti­ple myelo­ma drug are sig­nif­i­cant — J&J earned a hair un­der $3 bil­lion last year from Darza­lex, al­though that in­cludes oth­er in­di­ca­tions — Sanofi faces a dif­fi­cult launch as they look to mar­ket the new drug dur­ing a pan­dem­ic. Their Q1 earn­ings showed €1 mil­lion in sales through one month.