Sanofi Gen­zyme re­treats from its Parkin­son's deal with gene ther­a­py up­start Voy­ager, part of an $845M pact
Voy­ager $VY­GR plans to launch a piv­otal study of its lead­ing gene ther­a­py for Parkin­son's dis­ease be­fore the end of the year, but they won't be do­ing it with Sanofi Gen­zyme as a part­ner.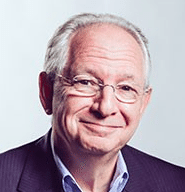 Steve Paul
The Cam­bridge, MA-based biotech says that Sanofi Gen­zyme opt­ed not to pick up the op­tion out­lined in their $845 mil­lion deal, ev­i­dent­ly be­cause it didn't in­clude US rights.
Voy­ager's shares drop 19% in af­ter-mar­ket trad­ing.
The op­tion deal, of course, spelled out Voy­ager's sole US rights on VY-AADC in Parkin­son's from the very be­gin­ning, leav­ing some unan­swered ques­tions about what prompt­ed Sanofi Gen­zyme to change its mind this late in the game af­ter ini­tial­ly agree­ing to the ex-US rights on of­fer.
Sanofi $SNY gam­bled $100 mil­lion up­front in ear­ly 2015 on the hot gene ther­a­py field, promis­ing Voy­ager up to $745 mil­lion in mile­stones for their part­ner­ship on a full slate of de­vel­op­ment pro­grams, capped by the lead­ing Parkin­son's ef­fort.
Voy­ager CEO Steve Paul said in a state­ment that he was "very pleased" by the fact that the com­pa­ny re­gained world­wide rights. Sanofi Gen­zyme re­mains a part­ner on Hunt­ing­ton's dis­ease and Friedre­ich's atax­ia, he added. Paul not­ed:
With a one-time ad­min­is­tra­tion that has been well tol­er­at­ed, VY-AADC could pen­e­trate the es­ti­mat­ed 10,000 deep brain stim­u­la­tion pro­ce­dures world­wide each year for Parkin­son's dis­ease and the fur­ther tens of thou­sands of ad­vanced pa­tients who do not elect to un­der­go deep brain stim­u­la­tion.