Sanofi is team­ing with Ver­i­ly on a $500M JV aimed at mar­ry­ing tech with di­a­betes drugs
A year af­ter the phar­ma gi­ant Sanofi $SNY agreed to col­lab­o­rate with Ver­i­ly Life Sci­ences (for­mer­ly Google Life Sci­ences) to spawn a new tech plat­form for man­ag­ing di­a­betes, the glob­al com­pa­nies are fol­low­ing up by es­tab­lish­ing a new joint ven­ture that will be tasked with ac­com­plish­ing the alpine goals they've set out for them­selves.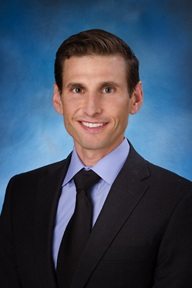 Joshua Riff, On­duo
Based in Kendall Square — ground ze­ro in the glob­al biotech hub in Cam­bridge, MA — the new On­duo will be led by Joshua Riff, a vet­er­an of the U.S. man­aged care world, where dis­ease man­age­ment has be­come a core fo­cus for some of the coun­try's biggest in­sur­ers.
On­duo will tack­le a glob­al mar­ket, look­ing to wire mil­lions of pa­tients with minia­tur­ized elec­tron­ics and soft­ware in a way that will make it eas­i­er to mon­i­tor and con­trol di­a­betes on a day-to-day ba­sis. The chron­ic ail­ment has been ex­plod­ing at a pan­dem­ic lev­el, cur­rent­ly count­ing some 400 mil­lion vic­tims. And the new com­pa­ny, god­fa­thered by multi­na­tion­al com­pa­nies with hun­dreds of bil­lions in mar­ket caps, will start out with a joint com­mit­ment of close to $500 mil­lion to make it all hap­pen.
The next step will be to glean in­sights di­rect­ly from pa­tients and physi­cians, Riff tells me, tap­ping in on Sanofi's glob­al di­a­betes net­work. Ver­i­ly will con­tribute its ex­per­tise on com­put­er chips, deep an­a­lyt­ics and ma­chine learn­ing, and start de­sign­ing the mi­cro­elec­tron­ics and soft­ware that will be need­ed to tie it all to­geth­er, giv­ing pa­tients some di­rect feed­back on how their lifestyle choic­es, ex­er­cise, drug use and more help man­age di­a­betes.
"We be­lieve you can take a dis­ease like di­a­betes and take a dif­fer­ent ap­proach," says Riff. "We ap­proach it from a to­tal­ly dif­fer­ent an­gle and come up with dif­fer­ent so­lu­tions."
All the big play­ers work to build re­la­tion­ships with pa­tients. But if this is any kind of game-chang­er, it will take years to play out. And pres­sure con­tin­ues to build on CEO Olivi­er Brandi­court, who just got beat out on the Medi­va­tion buy­out, to do some­thing with a big­ger near-term im­pact than a JV start­up.
Sanofi out­lined the fi­nanc­ing for On­duo in a state­ment to End­points News:
Sanofi has com­mit­ted $248M to the ven­ture, with Ver­i­ly pro­vid­ing an equiv­a­lent cap­i­tal con­tri­bu­tion. On­duo's cur­rent fi­nanc­ing strong­ly po­si­tions the com­pa­ny to ex­e­cute on its near-term and long-term goals. At this stage, On­duo is not in the po­si­tion to dis­cuss the com­pa­ny's spe­cif­ic cash run­way or fu­ture fi­nan­cial plans at this time.
For Ver­i­ly, op­er­at­ing un­der the big um­brel­la cre­at­ed for Google's Al­pha­bet, it's a chance to take a lead­ing role in the con­ver­gence of mi­cro­elec­tron­ics and health. Ver­i­ly has mapped out an am­bi­tious ef­fort in health­care, and it's col­lab­o­rat­ing with some of the biggest play­ers in bio­phar­ma. Just weeks ago Ver­i­ly signed a longterm pact with Glax­o­SmithK­line to de­vel­op elec­tro­ceu­ti­cals, which are still in a pre­clin­i­cal phase of de­vel­op­ment. And there are al­so part­ner­ships un­der­way with Bio­gen (us­ing wear­ables to test MS drugs) and J&J (in sur­gi­cal ro­bot­ics.)
For Sanofi, the part­ner­ship of­fers a chance to shore up its block­buster di­a­betes fran­chise, where rev­enue has be­gun to erode. Fix­ing that predica­ment has be­come a top pri­or­i­ty for Brandi­court since he was named to the helm 17 months ago. Sanofi is up against some tough ri­vals, in­clud­ing Eli Lil­ly and No­vo Nordisk. And they all have carved out big mar­ket shares for a dis­ease where one-third of pa­tients are be­ing treat­ed prop­er­ly, a third have been di­ag­nosed and aren't man­ag­ing their dis­ease, and a third that have nev­er even been di­ag­nosed.
At the same time, di­a­betes has been spread­ing fast, with more than 200 mil­lion pa­tients ex­pect­ed to be added in com­ing years.
A lot of com­pa­nies have been try­ing to solve the di­a­betes dilem­ma in dif­fer­ent ways, says Riff, but once you get past the in­sulin that has been on the mar­ket, there's not been tremen­dous progress.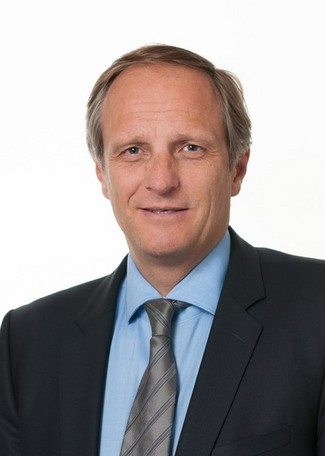 Pe­ter Guenter, Sanofi
So one of the world's largest tech com­pa­nies is part­ner­ing with one of the world's largest phar­ma com­pa­nies with this man­date: "Lets cre­ate an en­ti­ty, take the de­vel­op­ment process to­ward un­der­stand­ing the dis­ease and then find in­sights to lead to so­lu­tions to man­age di­a­betes," ex­plains Riff.
Who pays for it? "Even­tu­al­ly any­one who pays for health­care," says Riff. And that's a long and grow­ing list.
For now, Riff says one of many im­me­di­ate tasks is or­ga­niz­ing the lead­er­ship group for On­duo and then build­ing a staff. Just how many em­ploy­ees are ex­pect­ed, though, he isn't say­ing right now.
Pe­ter Guenter, Sanofi's head of glob­al di­a­betes & car­dio­vas­cu­lar busi­ness unit, said:
"The in­te­gra­tion of mul­ti­ple in­ter­ven­tions, such as da­ta-dri­ven pa­tient sup­port and de­vices in ad­di­tion to treat­ment, can help im­prove out­comes, which is im­por­tant from the per­spec­tive of pa­tients, health­care pro­fes­sion­als and the over­all health­care sys­tem," said "The new com­pa­ny Sanofi and Ver­i­ly in­vest­ed in will adopt a more ser­vice-cen­tric ap­proach and sup­port doc­tors in their ef­forts to treat their pa­tients more ef­fec­tive­ly. In ad­di­tion to de­vel­op­ing in­no­v­a­tive ther­a­pies for di­a­betes which will re­main a key fo­cus for Sanofi, we see these so­lu­tions which com­bine in­no­v­a­tive ther­a­pies and ser­vices as the fu­ture for di­a­betes care. We be­lieve this will help so­ci­eties cope with the bur­den of this epi­dem­ic."