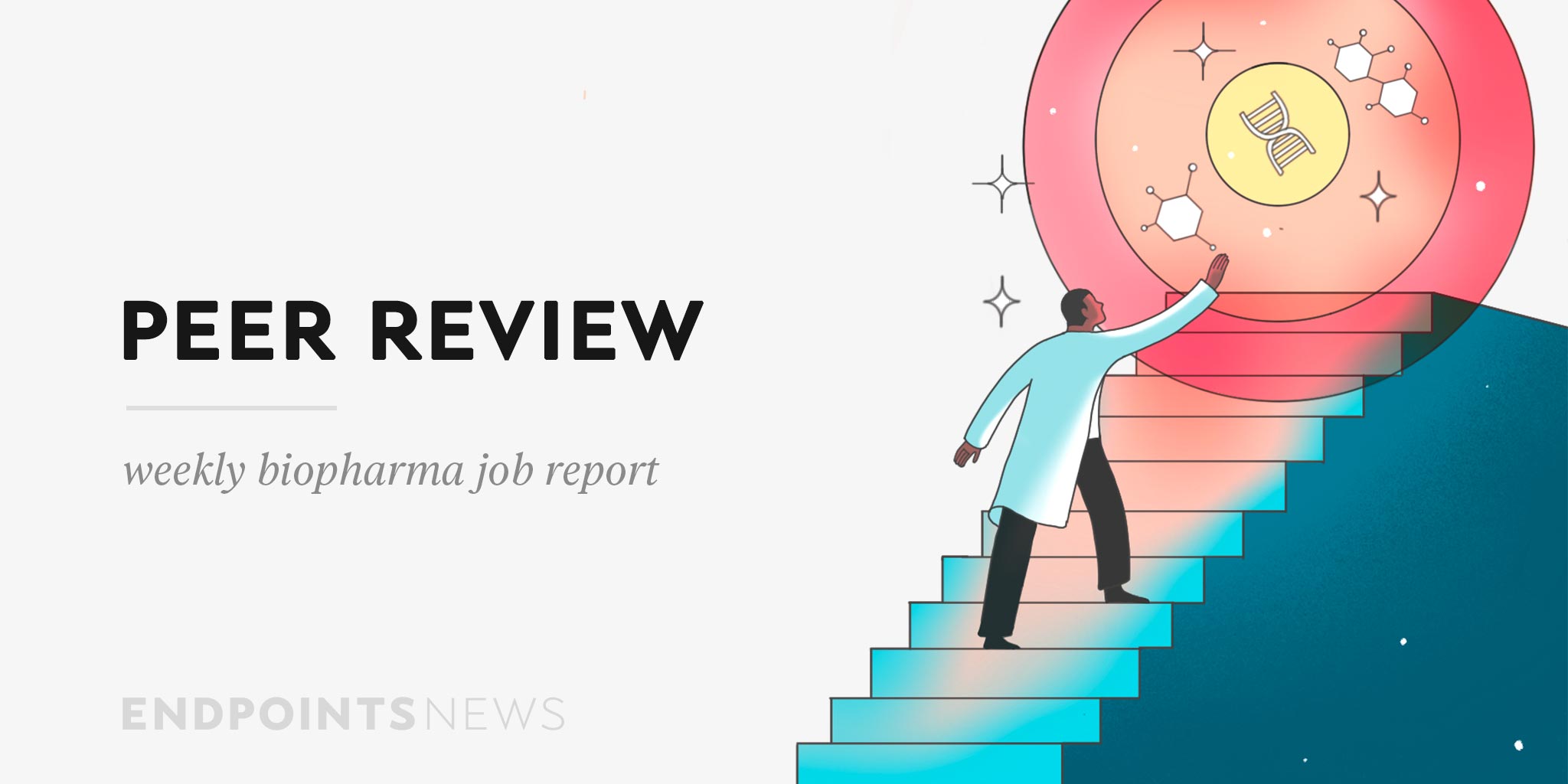 Sanofi's BD chief heads to Owkin as CBO; Roche re­lies on its bench for Thomas Schi­neck­er's di­ag­nos­tics re­place­ment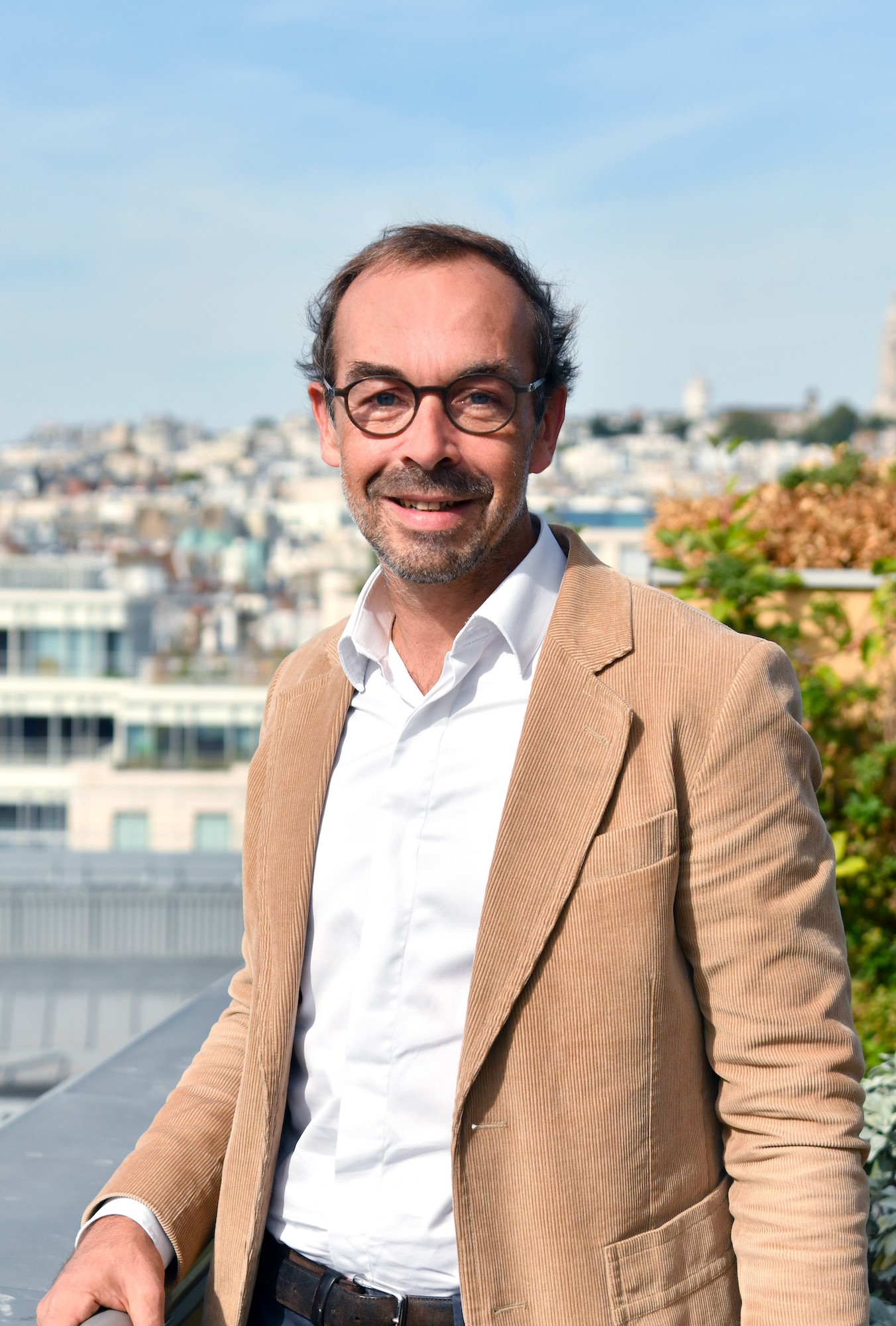 Al­ban de La Sablière
Up un­til re­cent­ly, Al­ban de La Sablière was Sanofi's chief deal­mak­er, re­port­ing di­rect­ly to CEO Paul Hud­son with­out of­fi­cial­ly be­ing a C-suite ex­ec­u­tive.
That's now changed with de La Sablière's newest po­si­tion at a much small­er French biotech, Sanofi part­ner Owkin. And to top it off, it's his first job in the C-suite.
Tues­day was his first day as the chief busi­ness of­fi­cer at Owkin, a now-transat­lantic biotech with of­fices in both France and the US. Its em­pha­sis in AI and a con­cept called "fed­er­at­ed learn­ing" earned a $270 mil­lion in­vest­ment from the Big Phar­ma last year, with an eye to im­prov­ing its odds in clin­i­cal de­vel­op­ment. The com­pa­ny has now inked oth­er AI deals with oth­er Big Phar­ma com­pa­nies such as Bris­tol My­ers Squibb.
A lit­tle in­tro­spec­tion went a long way to­ward de La Sablière get­ting on board with Owkin.
"Per­son­al­ly, I was very hap­py at Sanofi," de La Sablière tells End­points News. "But I was think­ing about maybe hav­ing more di­rect im­pact. And I had dis­cus­sions about what I could do with the rest of my life with the CEO and founder. And he told me, 'Well, why don't you join us?'"
De La Sablière's back­ground is not in bio­phar­ma — it's in bank­ing. The for­mer BD chief spent close to two decades at Mor­gan Stan­ley as a man­ag­ing di­rec­tor and M&A ad­vi­sor be­fore ven­tur­ing over to Sanofi in 2016. As for what he learned, it's not just M&A or deal mak­ing skills. Part of his ex­pe­ri­ence, sit­ting on com­mit­tees in look­ing at phar­ma com­pa­nies at Mor­gan Stan­ley and ad­vis­ing on ac­qui­si­tions, is that "even when you're not an ex­pert, you get a very good view of what it takes to de­vel­op a drug. Or in terms of what, what can go wrong, which is at least 30% of a job — is know­ing what can go wrong."
De La Sablière con­tin­ued: "When you sign a big deal, you know, that deal is just a vi­sion and a con­tract, and then you have a du­ty to im­ple­ment it. And there's gonna be a lot of twists and turns, be­cause you're plan­ning for 10 years, and you can't put 10 years in the con­tract."
And based off what he has learned, he thinks it can ap­ply well to where Owkin is right now as a grow­ing com­pa­ny. But in his first days at his new role, the new ex­ec­u­tive not­ed that there are some de­ci­sions that have to be made pret­ty quick­ly.
"One thing — which is re­al­ly top of mind — is how do we se­cure, iden­ti­fy as­sets which are out there to be in-li­censed? We have a very spe­cif­ic, dif­fer­en­ti­at­ed point of view, or ex­per­tise — which is, you know, our AI and da­ta set," the ex­ec­u­tive said, adding that he plans on bring­ing in as­sets for both Owkin and with part­ners.
Ex­pect a bunch of BD and M&A deals with de La Sablière at Owkin — and with the biotech piv­ot­ing from con­sult­ing to start­ing to build out its own IP.
— Paul Schloess­er
---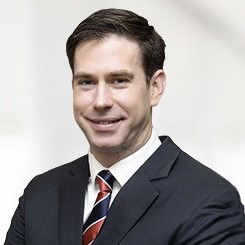 Matt Sause
→ Now that Thomas Schi­neck­er is all set to take charge at Roche next year, the Swiss phar­ma gi­ant says that his in-house suc­ces­sor as CEO of Roche Di­ag­nos­tics, Matt Sause, will start on Jan. 1, 2023. The 45-year-old Sause joined Roche 20 years ago as a se­nior mol­e­c­u­lar ac­count man­ag­er, and he would lat­er be­come pres­i­dent of coun­try op­er­a­tions in Pe­ru and Ko­rea, and VP and life­cy­cle leader for Tecen­triq at Genen­tech. He took a short break from Roche as SVP and head of glob­al com­mer­cial prod­uct strat­e­gy at Gilead be­fore re­turn­ing to run Roche Di­ag­nos­tics' North Amer­i­ca re­gion in No­vem­ber 2019, the ti­tle he holds for just a while longer. In Ju­ly, Roche an­nounced that CEO Sev­erin Schwan would step down and that Schi­neck­er would take the top spot on March 15, 2023.
→ As­sem­bly Bio­sciences is wav­ing good­bye to its CEO John McHutchi­son as he heads to­wards re­tire­ment af­ter a three-year stint with the com­pa­ny. Seiz­ing the reins will be cur­rent pres­i­dent and COO Ja­son Okaza­ki. The for­mer Gilead vet is tak­ing over dur­ing some tur­bu­lent times as the com­pa­ny threw in the tow­el on its HBV drug and laid off 30% of its staffers back in Ju­ly. Okaza­ki joined As­sem­bly Bio as chief le­gal and busi­ness of­fi­cer in 2020 and was pro­mot­ed to COO in 2021.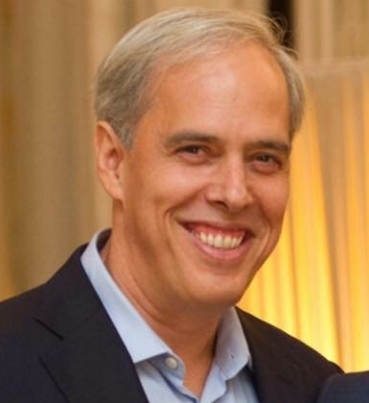 Alex Mar­tin
→ In June, David de Graaf stepped aside as CEO of Abcuro, which has its lead as­set — an an­ti-KL­RG1 an­ti­body named ABC008 — in ear­ly-stage tri­als for in­clu­sion body myosi­tis. Now a strate­gic ad­vi­sor, de Graaf's suc­ces­sor is Alex Mar­tin, the for­mer chief ex­ec­u­tive at Realm Ther­a­peu­tics who had been run­ning the show at Centes­sa sub Pal­la­dio Bio­sciences. Centes­sa hit a huge pot­hole af­ter Memo­r­i­al Day, scrap­ping its lead drug lix­i­vap­tan in an abrupt about-face when el­e­vat­ed liv­er en­zymes in one pa­tient forced the biotech's hand, a prob­lem that be­fell KalVista ear­li­er this week. The hos­pi­tal­iza­tion oc­curred in the open-la­bel ALERT study af­ter Centes­sa had just start­ed dos­ing in the Phase III AC­TION study of the Pal­la­dio drug in Feb­ru­ary. A $42 mil­lion "Se­ries A-1" in Jan­u­ary 2021 gave Abcuro enough cash run­way to last for two years, so we'll see if an­oth­er raise is up­com­ing un­der Mar­tin's lead­er­ship.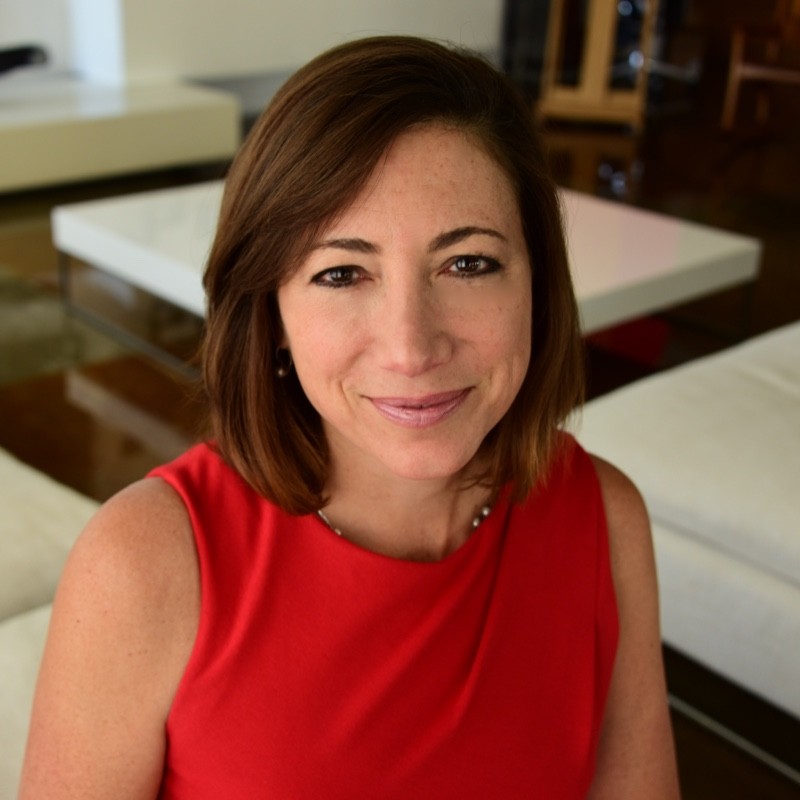 Grace Colón
→ Grace Colón, the CEO of In­Car­da Ther­a­peu­tics since 2013, "in­tends to pur­sue oth­er lead­er­ship op­por­tu­ni­ties with­in the life sci­ence space" and has hand­ed the keys to Robert Lisic­ki. Every­one from Doug Man­ion to Fabio Catal­di has found their next land­ing spot af­ter Are­na Phar­ma­ceu­ti­cals was sold to Pfiz­er, and you can add Lisic­ki to the list af­ter serv­ing as Are­na's chief com­mer­cial of­fi­cer from March 2018 un­til the deal closed in March. The for­mer CCO of Dai­ichi Sankyo's US car­dio­vas­cu­lar and on­col­o­gy ar­eas, Lisic­ki has al­so been a gen­er­al man­ag­er at Am­gen and Re­gen­eron.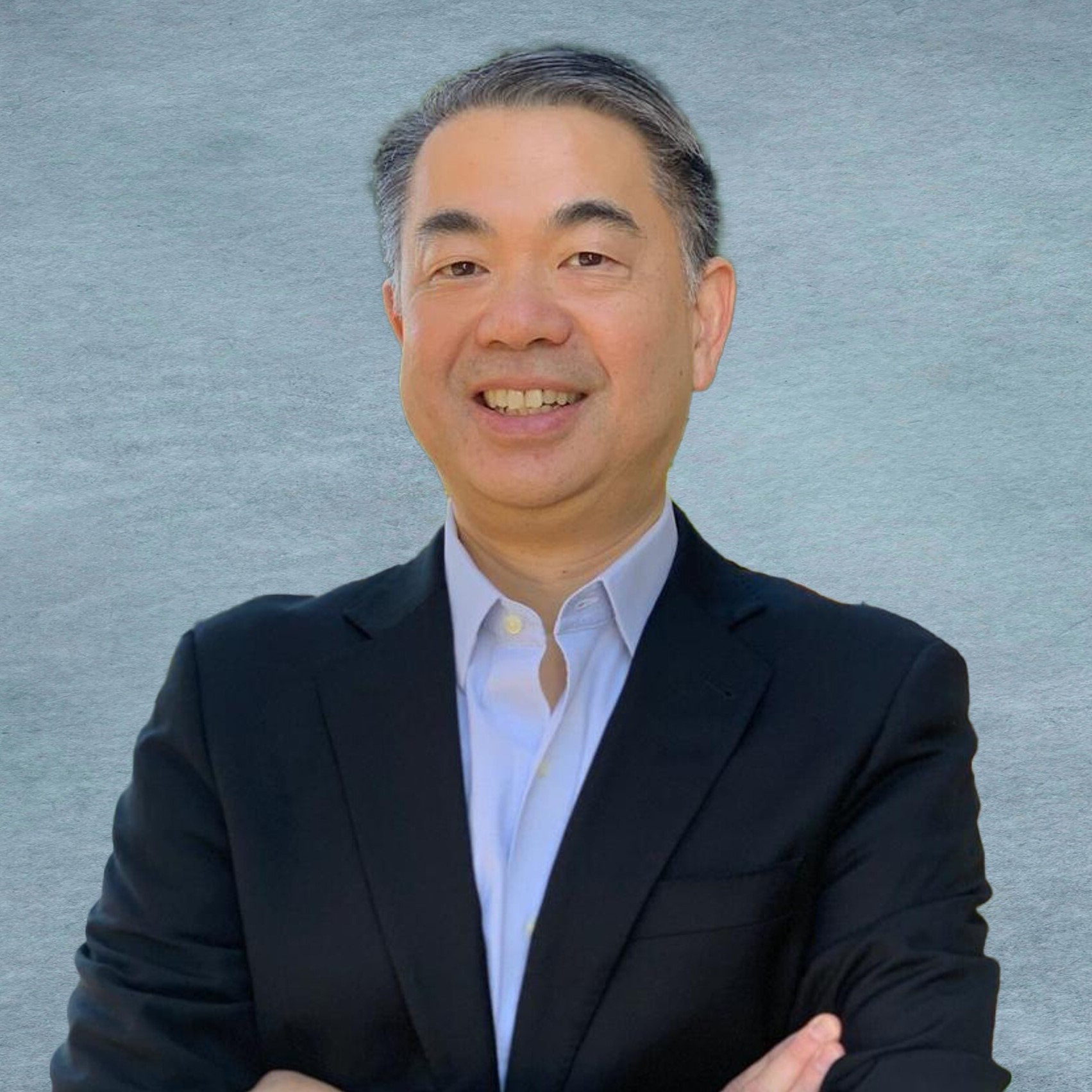 Steven Lo
→ Zosano Phar­ma went bel­ly-up sev­er­al months ago, and its CEO Steven Lo has moved on to an­oth­er gig with wet age-re­lat­ed mac­u­lar de­gen­er­a­tion biotech Val­i­tor. Lo re­places Wes­ley Jack­son, who's now pres­i­dent and CSO, and Kyle LaHu­cik got a chance to speak with both when the UC Berke­ley spin­out un­veiled a $28 mil­lion Se­ries B round this week.
→ Fortress Biotech's gout and chron­ic kid­ney dis­ease sub­sidiary Uri­ca Ther­a­peu­tics has poached Jay Kran­zler from Pfiz­er as chair­man and CEO. Kran­zler was the phar­ma gi­ant's VP and glob­al head of ex­ter­nal R&D in­no­va­tion and world­wide R&D strate­gic in­vest­ments; he's al­so found­ed and helmed Cy­press Bio­science, which was sold to Ramius and Roy­al­ty Phar­ma back in 2010. One oth­er Uri­ca tid­bit: Stan­ford's Vibeke Strand now has a seat on the board of di­rec­tors.
→ For­mer J&J ex­ec Seema Ku­mar is don­ning the CEO cap at Deer­field Man­age­ment af­fil­i­ate Cure, a health­care in­no­va­tion cam­pus in NYC. Ku­mar's near­ly two-decade tenure at J&J cul­mi­nat­ed in her role as glob­al head of the of­fice of in­no­va­tion, glob­al health and sci­en­tif­ic en­gage­ment. Pri­or to her gig at J&J, Ku­mar was the chief of staff and chief com­mu­ni­ca­tions of­fi­cer at MIT's White­head In­sti­tute, hav­ing a hand in the Hu­man Genome Project and the cre­ation and launch of the Broad In­sti­tute.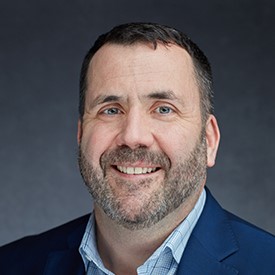 Luke Walk­er
→ Luke Walk­er has split from Seagen, tak­ing the CMO job at Har­poon Ther­a­peu­tics af­ter the June 1 res­ig­na­tion of his pre­de­ces­sor, Na­tal­ie Sacks. Walk­er was the glob­al de­vel­op­ment lead for Tukysa, the ty­ro­sine ki­nase in­hibitor ap­proved for ad­vanced HER2-pos­i­tive breast can­cer with chemo, and had been VP of clin­i­cal de­vel­op­ment since Feb­ru­ary. As Har­poon comes to grips with the re­cent dis­con­tin­u­a­tion of HPN424, the will-they-won't-they be­tween Mer­ck and Seagen on an M&A deal has cooled sub­stan­tial­ly, with Bloomberg re­port­ing that the two com­pa­nies are at an im­passe on a price.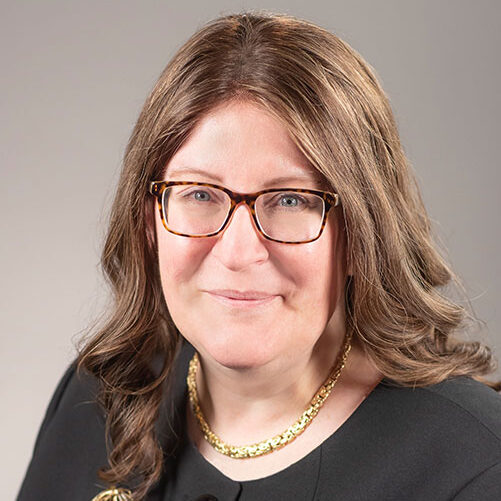 Tanya Fis­ch­er
→ Rip­ping a page from GSK's book by push­ing ahead with the "New Bio­haven" now that Pfiz­er has tak­en con­trol of the mi­graine fran­chise, Vlad Coric has $248 mil­lion to work with and a pair of new­com­ers on staff. Ex-Agios CSO Bruce Car, a 19-year Bris­tol My­ers vet­er­an, has signed on as chief sci­en­tist, and Tanya Fis­ch­er takes the dual roles of chief de­vel­op­ment of­fi­cer and head of trans­la­tion­al med­i­cine. A Bris­tol My­ers alum in her own right, Fis­ch­er was VP, CNS and com­ple­ment clin­i­cal de­vel­op­ment for Al­ny­lam since Jan­u­ary 2020. And as they piv­ot to neu­ro­science and rare dis­ease, Coric pro­mot­ed SVP of neu­rol­o­gy Ir­fan Qureshi — a Bio­haven ex­ec since 2017 — to CMO.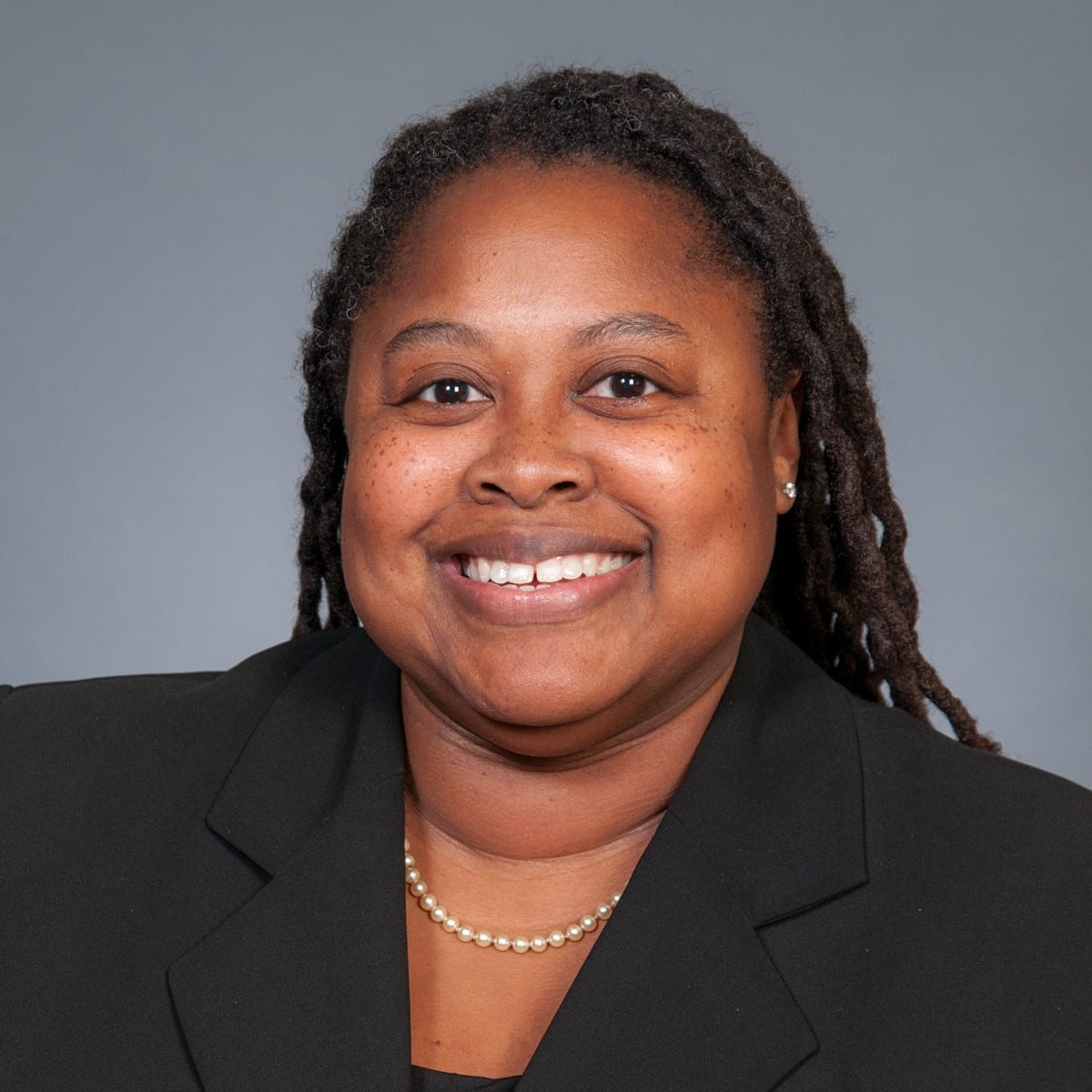 Robin Walk­er
→ Cap­tur­ing our at­ten­tion as one of the End­points 11 this year — and with ex-Pfiz­er CEO Ian Read in place as chair­man — Areteia Ther­a­peu­tics has in­stalled Er­ic Brad­ford as CMO and Robin Walk­er as chief le­gal of­fi­cer and cor­po­rate sec­re­tary. Brad­ford, an 18-year GSK vet, was VP of clin­i­cal de­vel­op­ment and then chief de­vel­op­ment of­fi­cer of Ae­glea Bio­Ther­a­peu­tics, while Walk­er had held the roles of chief le­gal of­fi­cer, chief com­pli­ance of­fi­cer & cor­po­rate sec­re­tary at Goldfinch Bio since No­vem­ber 2020. Areteia came out blaz­ing in Ju­ly with a $350 mil­lion raise and is de­vel­op­ing its lead drug dex­pramipex­ole for eosinophilic asth­ma.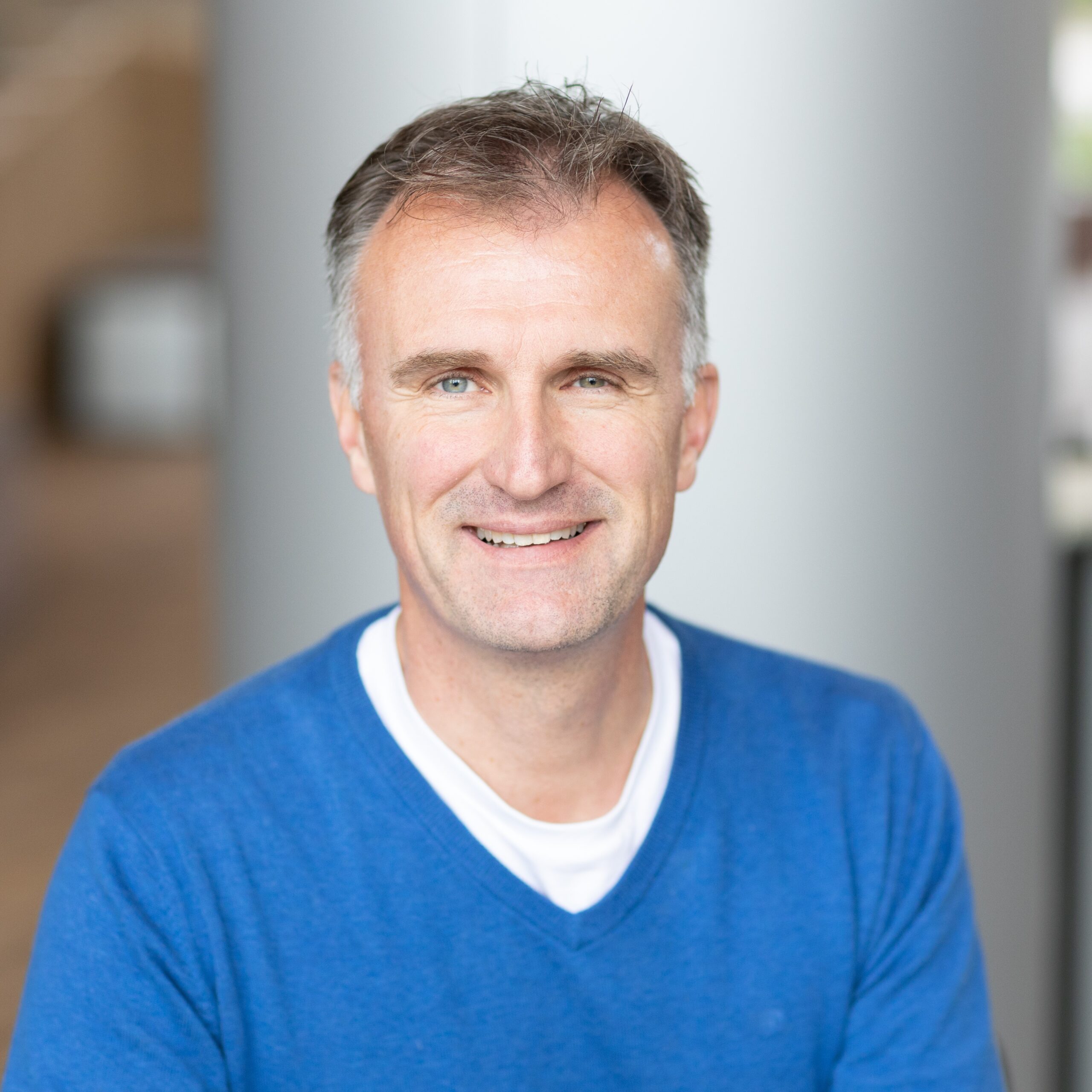 Mar­tin Stahl
→ Greg Ver­dine has nabbed a 25-year Roche alum as his new chief sci­en­tist at GSK fun­gi part­ner LifeM­ine Ther­a­peu­tics, which struck gold with a $175 mil­lion Se­ries C in March. Mar­tin Stahl may be leav­ing the Swiss phar­ma, but he's stay­ing in Basel at LifeM­ine's Eu­ro­pean of­fices, break­ing away from Roche af­ter near­ly four years as glob­al head of lead dis­cov­ery. LifeM­ine has al­so ap­point­ed Louis Pla­m­on­don as head of CMC af­ter hold­ing the same post at Con­stel­la­tion Phar­ma­ceu­ti­cals. His ear­li­er ré­sumé is dot­ted with lead­er­ship po­si­tions at such com­pa­nies as Tetraphase, Karyopharm and Ver­tex.
Jen Beachell
→ Saman­tha Truex's Up­stream Bio has pro­mot­ed Jen Beachell to COO and called up­on Mersedeh Mi­rali­ak­bari to be SVP, reg­u­la­to­ry and qual­i­ty. Orig­i­nal­ly jump­ing on board as chief com­mer­cial of­fi­cer, Beachell had led com­mer­cial strat­e­gy for Mo­men­ta and was then VP of glob­al com­mer­cial strat­e­gy, au­toan­ti­body dis­ease area for Janssen when the J&J buy­out closed. Mi­rali­ak­bari's reg­u­la­to­ry back­ground in­cludes posts at As­traZeneca, Te­va, J&J and, since 2018, Nabri­va Ther­a­peu­tics. Up­stream de­buted with a $200 mil­lion Se­ries A with the one-time Astel­las mon­o­clon­al an­ti­body UPB-101 in the spot­light to treat asth­ma and oth­er in­flam­ma­to­ry dis­eases. Mar­cel­la Rud­dy, Ian Pa­vord and Michael Wech­sler will al­so chime in as clin­i­cal ad­vi­sors.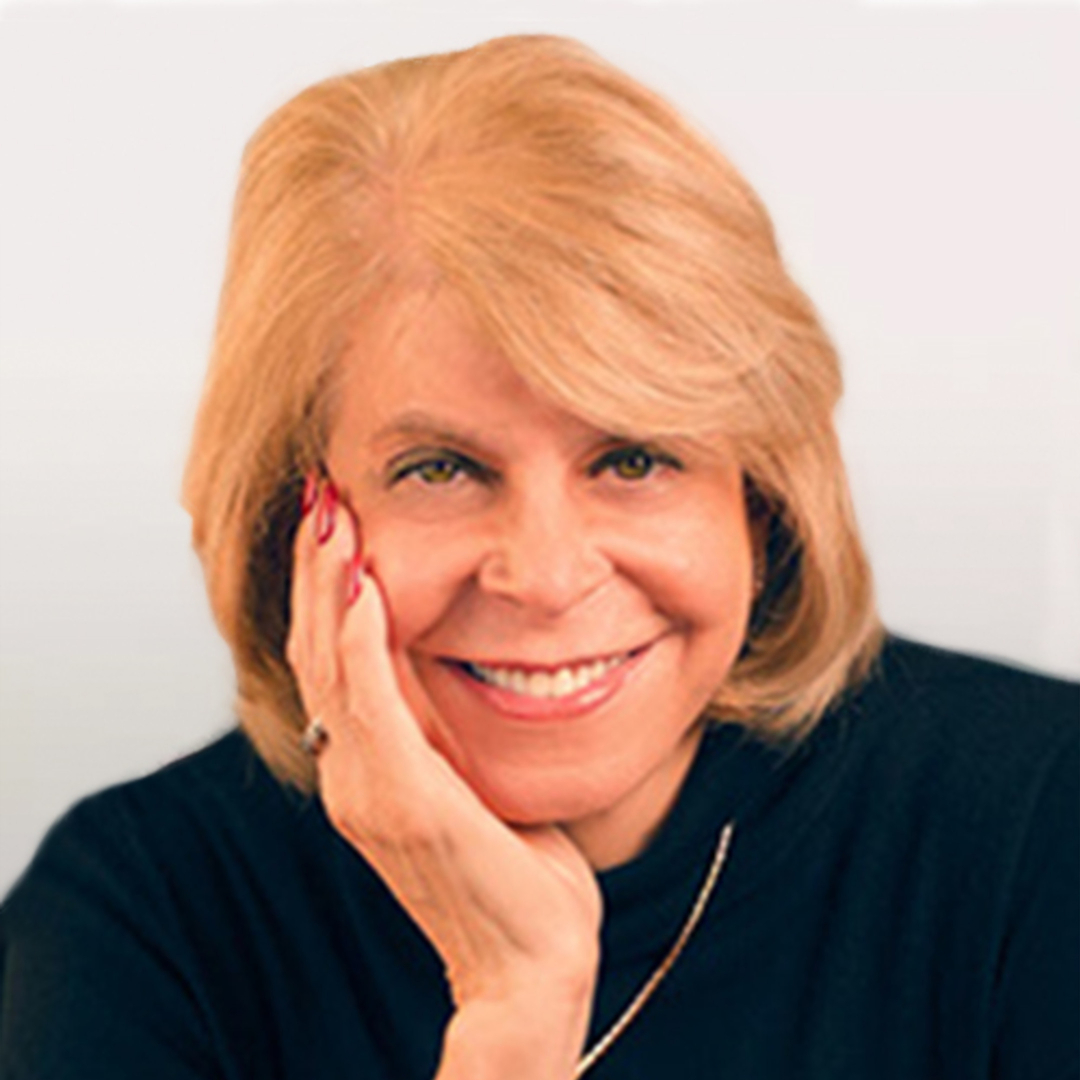 Dana Piz­zu­ti
→ En­docrine dis­ease biotech Cri­net­ics has se­lect­ed Dana Piz­zu­ti as chief de­vel­op­ment of­fi­cer. Piz­zu­ti jug­gled the roles of CMO and SVP, de­vel­op­ment op­er­a­tions at As­cendis Phar­ma, a biotech that helped ush­er in an era of big rais­es af­ter pos­i­tive da­ta read­outs in March with a $500 mil­lion of­fer­ing. She al­so brings reg­u­la­to­ry ex­pe­ri­ence from J&J, Gilead, Rigel and Ther­a­vance Bio­phar­ma.
→ Mean­while, the Cri­net­ics spin­out Ra­dio­net­ics On­col­o­gy has en­list­ed Umesh Gan­gad­har­math as SVP, tech­ni­cal op­er­a­tions. Gan­gad­har­math had been COO of Op­ti­mal Trac­ers, end­ing a nine-year run over­all at the ra­dio­phar­ma shop.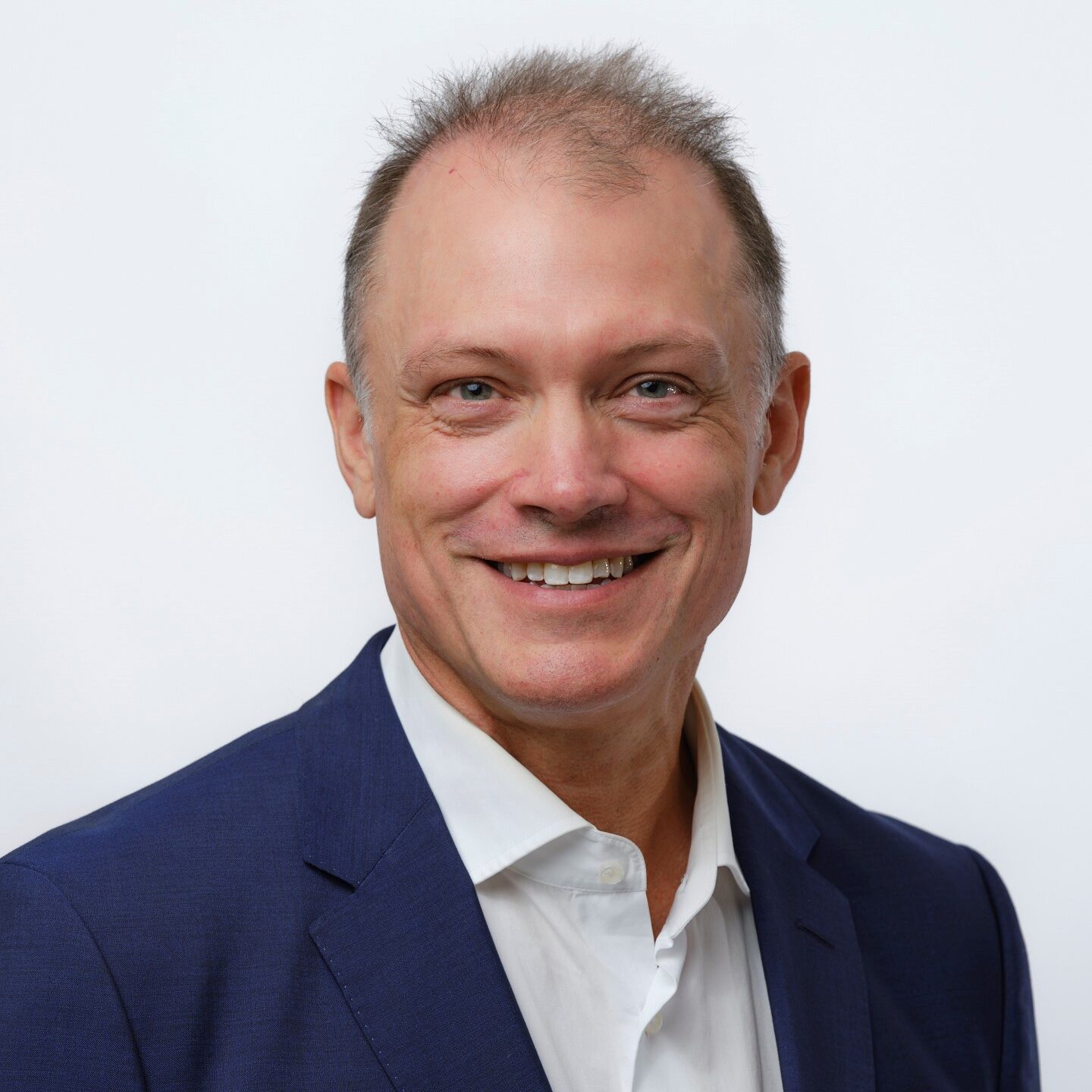 Scott Schobel
→ Go­ing af­ter Hunt­ing­ton's and spin­ocere­bel­lar atax­ia types 3 and 1 with its lead pro­gram VO659 un­der new chief ex­ec­u­tive Mic­ah Mack­i­son, Dan­ish biotech Vi­co Ther­a­peu­tics has picked up Scott Schobel as CMO. To con­clude his nine years at Roche, Schobel was clin­i­cal sci­ence leader for its Hunt­ing­ton's can­di­date tomin­ersen and Alzheimer's drug gan­tenerum­ab, which has got­ten its sec­ond wind (or third, or fourth) thanks to de­vel­op­ments like Bio­gen and Ei­sai's pos­i­tive Phase III re­sults for lecanemab last week.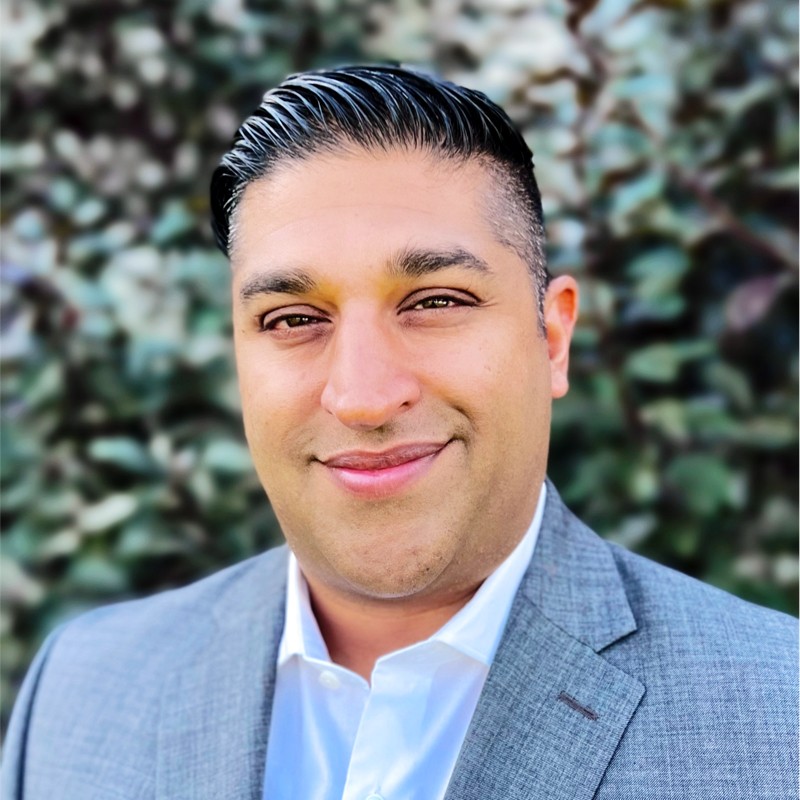 Jee­gar Pa­tel
→ Evom­mune has been mak­ing sev­er­al key hires, and this week is no dif­fer­ent at the in­flam­ma­to­ry dis­ease biotech with Jee­gar Pa­tel com­ing in as CSO. As Kad­mon's SVP, re­search and non­clin­i­cal de­vel­op­ment, Pa­tel's work with the chron­ic graft-ver­sus-host dis­ease drug Rezurock pro­pelled it to an FDA ap­proval in Ju­ly 2021, set­ting the stage for some M&A ac­tion with Sanofi in a $1.9 bil­lion deal a cou­ple months lat­er. Evom­mune has al­so added CFO Kyle Carv­er and chief cor­po­rate strat­e­gy and le­gal of­ficer Greg Moss to the squad this year.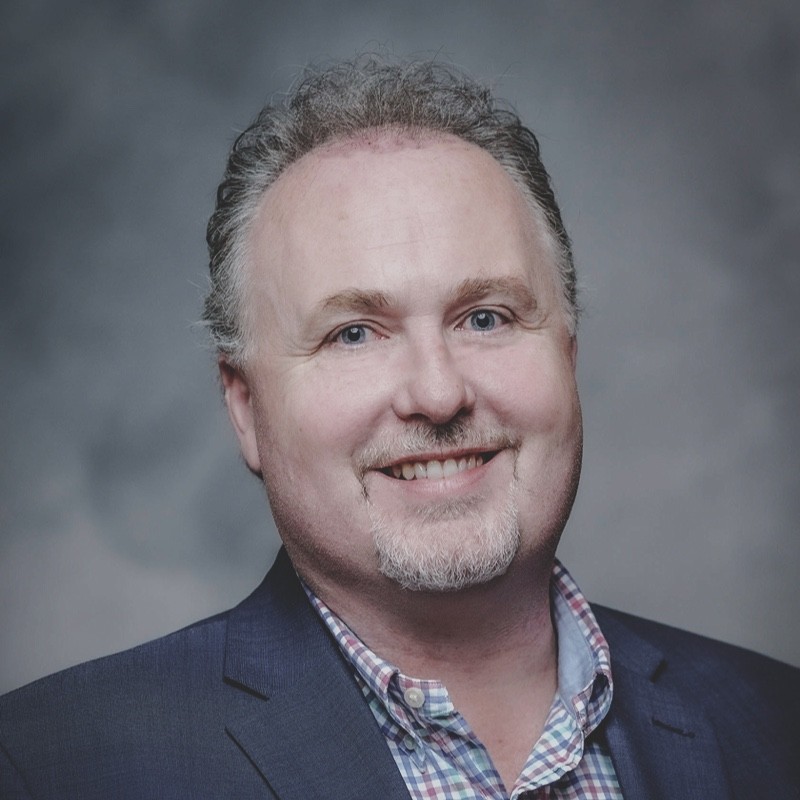 Adri­an Kil­coyne
→ Robert Hariri's Celu­lar­i­ty, now hitch­ing its wag­on to al­lo­gene­ic cell ther­a­pies, has tapped Adri­an Kil­coyne as CMO. Kil­coyne splits from Hu­mani­gen, where he held the same role for a year and a half, and he was the lym­phoma pro­gram lead at Cel­gene be­fore jump­ing over to As­traZeneca in 2019, even­tu­al­ly serv­ing as the phar­ma gi­ant's VP of glob­al on­col­o­gy ev­i­dence gen­er­a­tion and ex­ter­nal al­liances a year lat­er. Celu­lar­i­ty al­so pro­mot­ed John Haines to se­nior EVP, gen­er­al man­ag­er and chief ad­min­is­tra­tive of­fi­cer, and Brad Glover to Haines' old job as COO. Back when SPACs were re­al­ly cook­ing (and hey, they're try­ing to el­bow their way back in­to the con­ver­sa­tion in the case of Es­trel­la Bio­phar­ma this week), Celu­lar­i­ty linked arms with GX Ac­qui­si­tion Corp. in a $138 mil­lion merg­er.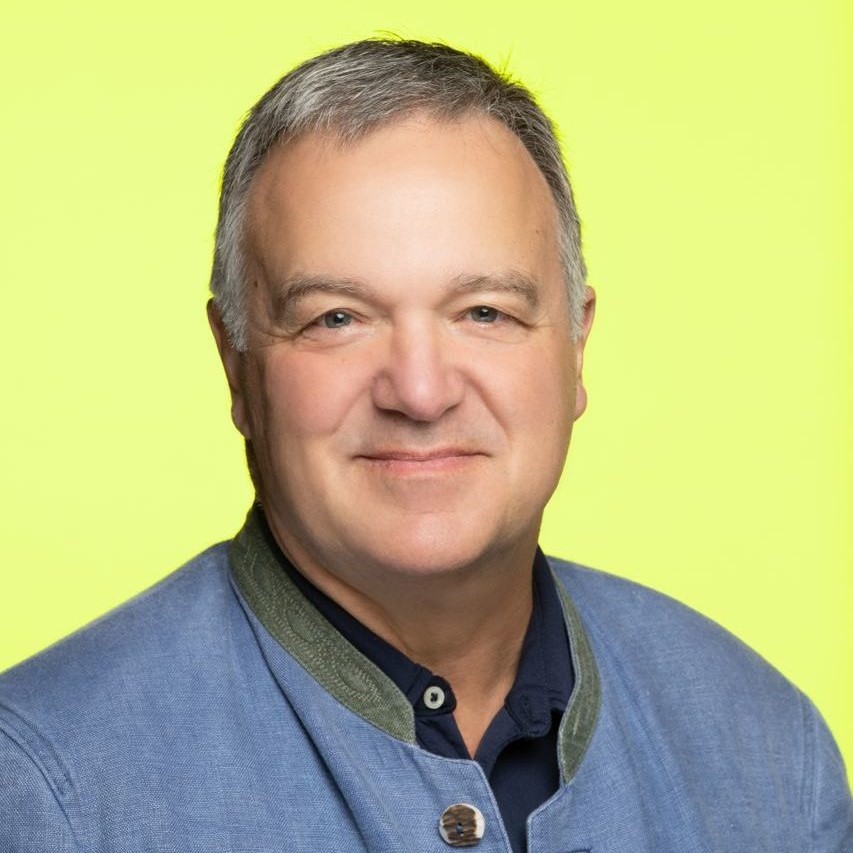 An­dreas Busch
→ Ab­sci CEO Sean Mc­Clain had to make deep job cuts in an Au­gust re­org, but he's made a se­nior lead­er­ship move by re­cruit­ing ex-Shire CMO and head of R&D An­dreas Busch as chief in­no­va­tion of­fi­cer. Busch is a 10-year Bay­er vet who had been CSO, chief in­no­va­tion of­fi­cer and head of the In­no­va­tion Cen­ter at Cy­cle­ri­on Ther­a­peu­tics. In a state­ment that es­chewed the usu­al cook­ie-cut­ter lan­guage but didn't spec­i­fy the num­ber of lay­offs at Ab­sci, Mc­Clain said, "I al­ways knew that cre­at­ing the im­pos­si­ble was go­ing to be hard — how­ev­er, part­ing ways with tal­ent­ed friends and col­leagues is even hard­er."
→ Cere­vance is help­ing Mer­ck give it an­oth­er try with Alzheimer's and en­list­ing Ot­tavio Vi­to­lo as CMO. The for­mer head of neu­ro­mus­cu­lar clin­i­cal re­search at Pfiz­er, Vi­to­lo was pre­vi­ous­ly the med­ical chief and glob­al head of R&D for Al­cy­one Ther­a­peu­tics, while oth­er stops in­clude Ho­mol­o­gy Med­i­cines (VP, clin­i­cal de­vel­op­ment) and Rel­ma­da Ther­a­peu­tics (head of R&D and CMO). This Alzheimer's recla­ma­tion project comes four years af­ter Mer­ck stuck a fork in its BACE drug verube­ce­s­tat.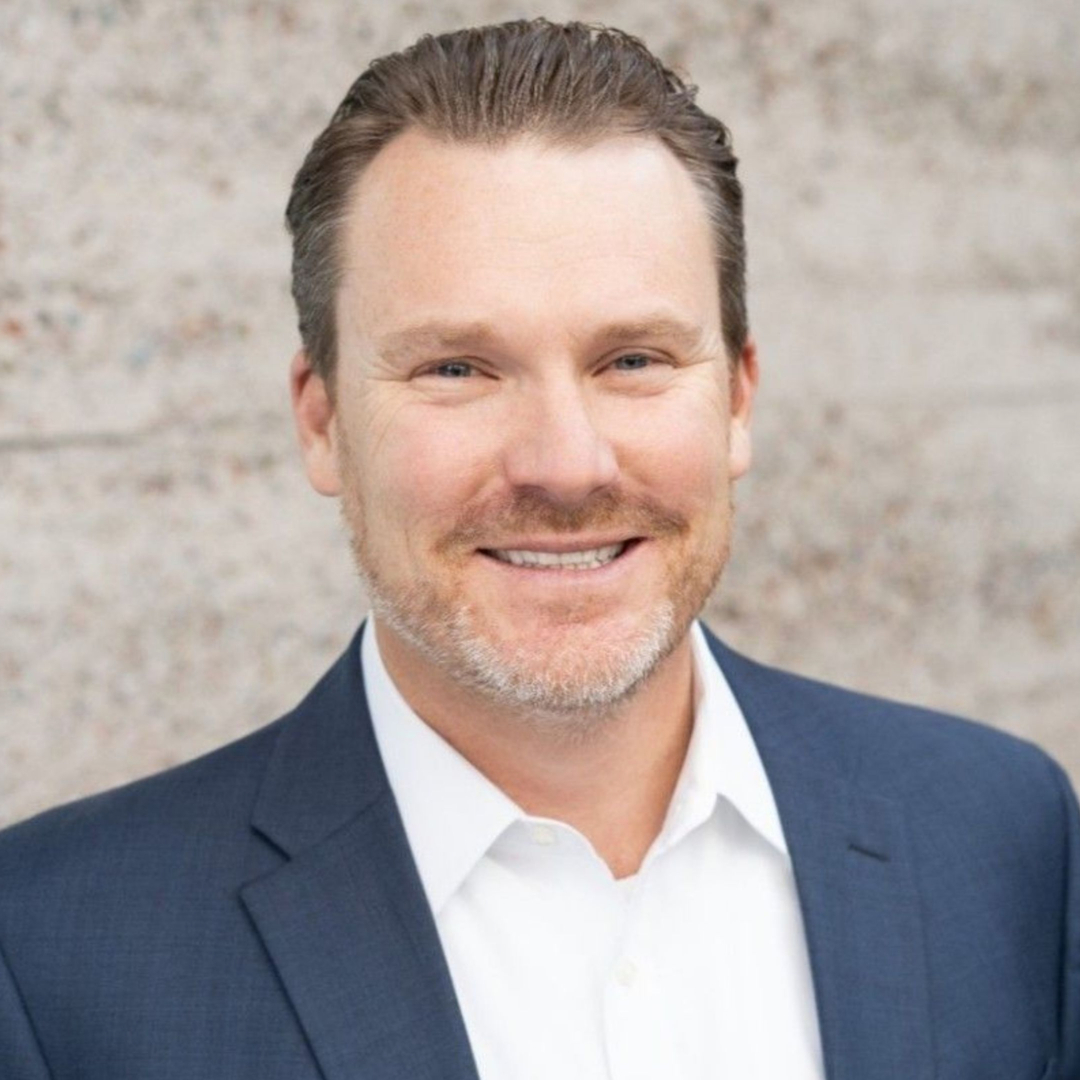 Kevin Nor­rett
→ Now led by ex-Sier­ra On­col­o­gy chief Stephen Dil­ly, en­zyme en­gi­neer­ing out­fit Codex­is has brought in a fa­mil­iar face as COO. Genen­tech alum Kevin Nor­rett spent the last two years as CBO of Sier­ra, which GSK pur­chased for $1.9 bil­lion in April, and he had a year­long stint as chief com­mer­cial of­fi­cer of An­gion Bio­med­ica. On top of that, Codex­is is bol­ster­ing its board of di­rec­tors by pulling up a chair for Re­silience CEO Rahul Singhvi.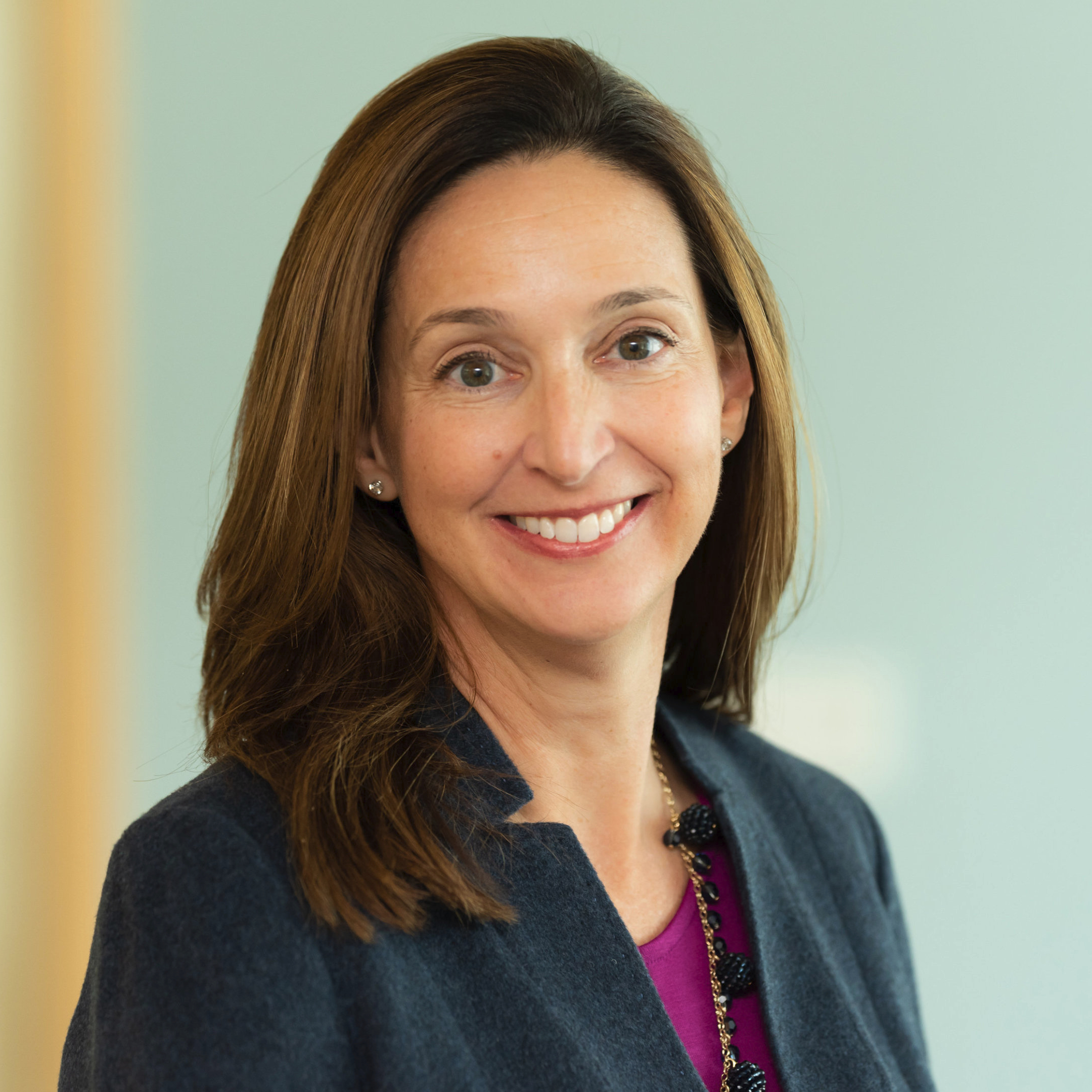 Anne Sul­li­van
→ Tar­get­ing such neu­ro in­di­ca­tions as Hunt­ing­ton's dis­ease and ALS with its lead can­di­date pri­do­pi­dine, Prile­nia has wel­comed Anne Sul­li­van as CBO. Sul­li­van was the busi­ness chief for Rodin Ther­a­peu­tics when Alk­er­mes bought the biotech in 2019, and she's been a cor­po­rate de­vel­op­ment ex­ec for Sea Phar­ma­ceu­ti­cals and Sunovion Phar­ma­ceu­ti­cals. Prile­nia gave it­self some fi­nan­cial wig­gle room in No­vem­ber 2021 with a $43 mil­lion Se­ries B raise.
→ T cell ther­a­py-fo­cused Blue­Sphere Bio has pro­mot­ed Keir Loia­cono to the role of CEO. Loia­cono had just joined the com­pa­ny last year as CBO. Pri­or to his role at Blue­Sphere, Loia­cono was VP of busi­ness de­vel­op­ment and gen­er­al coun­sel of On­coSec Med­ical. Loia­cono has al­so served at Ad­vax­is and Oraphar­ma and sits on the board of Epi­Ax­is Ther­a­peu­tics.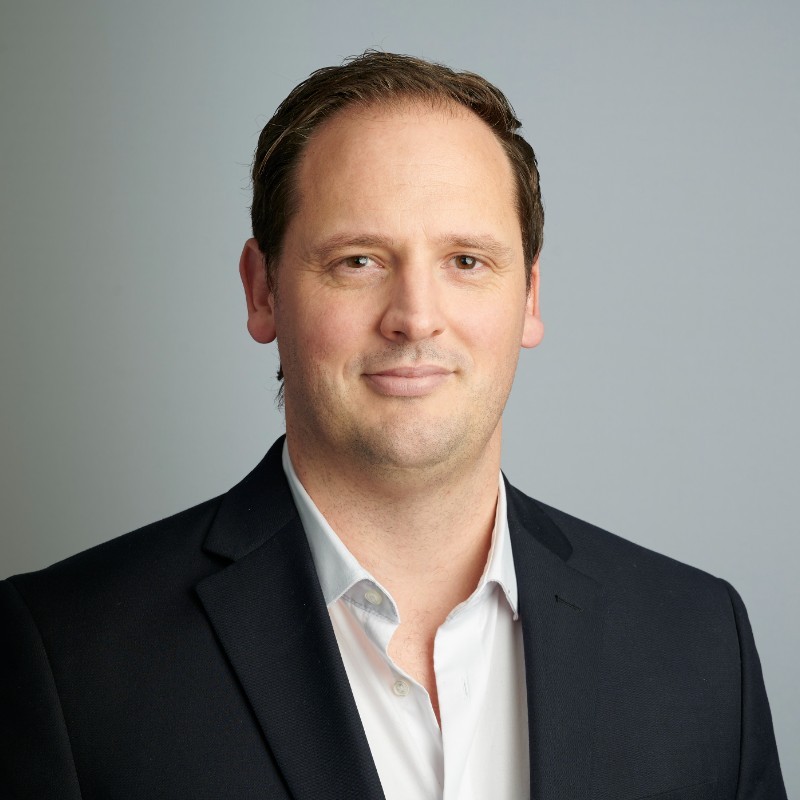 Graeme Field­er
→ A pair of ex­ecs has been pro­mot­ed at Avi­ado­Bio, a Lon­don gene ther­a­py play­er that un­sealed an $80 mil­lion Se­ries A round in De­cem­ber 2021. COO Graeme Field­er had been head of op­er­a­tions for two years, and he took on sev­er­al cor­po­rate de­vel­op­ment roles at Au­dentes from 2015-20. Chief tech­ni­cal of­fi­cer Alex Bloom was brought in­to the fold as SVP of tech­ni­cal op­er­a­tions just be­fore the Se­ries A was an­nounced; he had pre­vi­ous­ly been in charge of reg­u­la­to­ry af­fairs and qual­i­ty as­sur­ance at Gy­ro­scope.
→ Try­ing to as­suage the FDA's con­cerns about its mi­cro­bio­me ther­a­py MaaT013 that's still on clin­i­cal hold in the US, French biotech MaaT Phar­ma has lined up Nathalie Cor­vaïa as CSO. Cor­vaïa had led im­muno-on­col­o­gy re­search at The Pierre Fab­re Im­munol­o­gy Cen­ter and was pre­vi­ous­ly the in­sti­tute's man­ag­ing di­rec­tor and re­search di­rec­tor.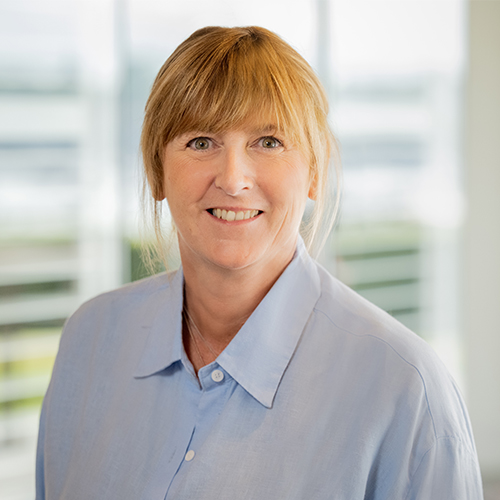 An­nick De­schoolmester
→ Com­pet­ing with the afore­men­tioned KalVista in the hered­i­tary an­gioede­ma space, Swiss biotech Phar­varis has up­grad­ed An­nick De­schoolmeester to chief hu­man re­sources of­fi­cer. De­schoolmeester joined Phar­varis as head of HR last year from Take­da, where she was head of glob­al learn­ing and tal­ent man­age­ment af­ter a gig as the Japan­ese phar­ma's HR busi­ness leader, plas­ma de­rived ther­a­pies. She's al­so been a hu­man re­sources ex­ec at Al­ler­gan.
→ Dublin-based Trin­i­ty Biotech has reeled in Aris Keked­jian as CEO and chair­man. Keked­jian suc­ceeds Ro­nan O'Caoimh, who will re­main on the com­pa­ny's board. Most re­cent­ly, Keked­jian served as pres­i­dent and CEO of Ic­ahn En­ter­pris­es. Ad­di­tion­al­ly, Keked­jian had a three decade-long stint at Gen­er­al Elec­tric and has held roles at Xe­rox, Fin­serv and XPO Lo­gis­tics.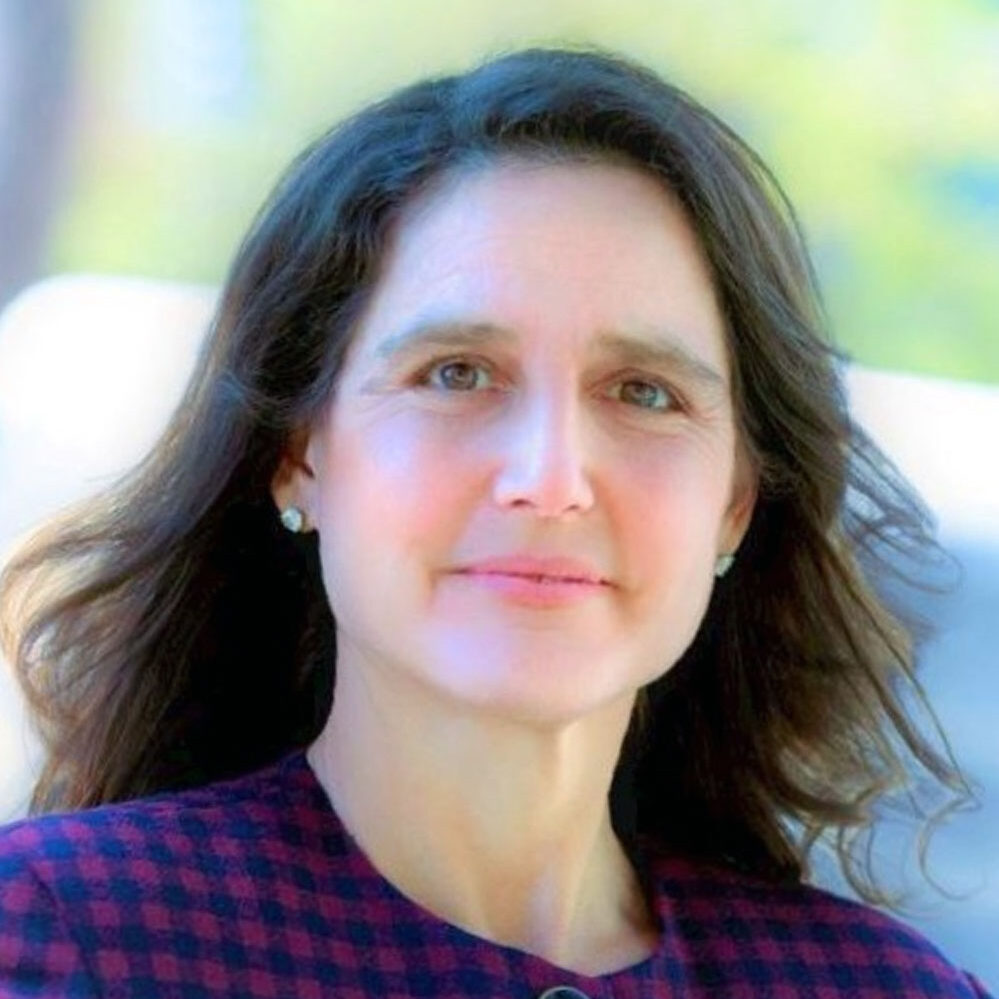 Suzanne Zoumaras
→ San Diego pro­tein degra­da­tion out­fit Plex­i­um, which clinched a deal with Ab­b­Vie in April for $35 mil­lion up­front af­ter team­ing up with Am­gen on "mol­e­c­u­lar glues" near­ly three months ear­li­er, has named Suzanne Zoumaras as head of hu­man re­sources. Zoumaras, the co-founder of Hu­man Cap­i­tal Re­source Part­ners, was chief hu­man cap­i­tal of­fi­cer at Are­na Phar­ma­ceu­ti­cals from 2019-21.
→ Stay­ing in the pro­tein degra­da­tion space, Arv­inas has plucked Paul McIn­ul­ty from Bris­tol My­ers, nam­ing him SVP, reg­u­la­to­ry af­fairs. McIn­ul­ty climbed through the reg­u­la­to­ry ranks at Cel­gene, and af­ter the buy­out, he was Bris­tol My­ers' VP, ther­a­peu­tic head, hema­tol­ogy and pre­ci­sion med­i­cines reg­u­la­to­ry af­fairs. In Ju­ly 2021, Pfiz­er re­upped its al­liance with Arv­inas by plunk­ing down $1 bil­lion with the po­ten­tial for an­oth­er $1.4 bil­lion in mile­stones.
→ Fra­zier Life Sci­ences has ap­point­ed Jan Møller Mikkelsen as a se­nior ad­vi­sor. Mikkelsen has been pres­i­dent and CEO of As­cendis Phar­ma since he found­ed the com­pa­ny in 2007, and he's chair­man of the board at Hum­ming­bird Bio­science.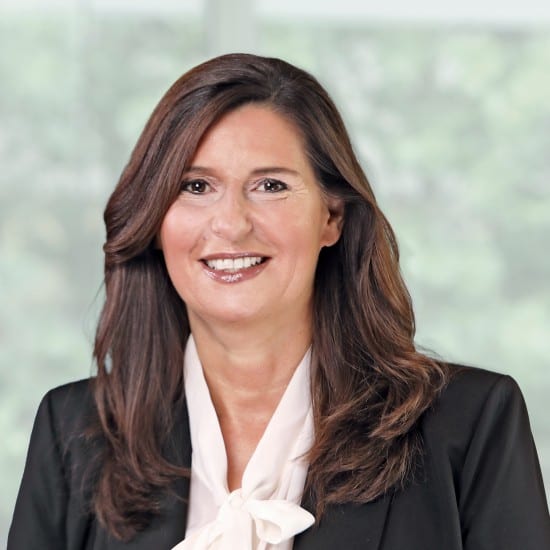 Su­sanne Schaf­fert
→ With her days at No­var­tis be­hind her, Suzanne Schaf­fert has picked up an­oth­er board seat, this time at In­cyte. Schaf­fert and John Tsai were let go as part of a high-pro­file re­struc­tur­ing that Vas Narasimhan in­sti­tut­ed at No­var­tis this spring, but she reemerged in Peer Re­view when she be­came a board mem­ber at Ru­bius Ther­a­peu­tics in Ju­ly. Her as­so­ci­a­tion with the Big Phar­ma had dat­ed back to 1995, when she ar­rived as a sales rep­re­sen­ta­tive.
→ US-Swiss LIL­RB (leuko­cyte im­munoglob­u­lin-like) biotech Im­munOs Ther­a­peu­tics has made room for Joseph Lev­eque on the board of di­rec­tors. Lev­eque is the ex-med­ical chief at Mi­rati and Syn­thorx who's now the CMO at Medikine, which is de­vel­op­ing an IL-7 mimet­ic named MDK-703.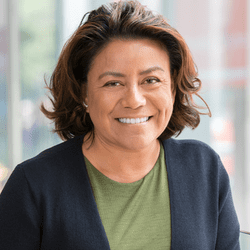 Daphne Qui­mi
→ La­lo Flo­res has ex­pand­ed the board of di­rec­tors at Cen­tu­ry Ther­a­peu­tics to eight mem­bers with the ad­di­tions of Am­i­cus CFO Daphne Qui­mi and Hori­zon CEO Tim Wal­bert. They join a board that al­so in­cludes for­mer Kite COO and CFO Cyn­thia Bu­tit­ta, ex-No­var­tis chief Joe Jimenez and Ver­sant's Car­lo Riz­zu­to.
→ James Dentzer is head­ed to the board of di­rec­tors at Imunon, the New Jer­sey biotech once known as Cel­sion that's now led by ex-Mod­er­na com­mer­cial chief Corinne Le Goff. The for­mer Am­i­cus and Dicer­na CFO has been chief ex­ec­u­tive at Curis since Sep­tem­ber 2018.
→ Sanofi vet and ex-Onx­eo chair Danièle Guy­ot-Ca­parros is re­plac­ing Vi­viane Mon­ges on the board of di­rec­tors at peanut patch de­vel­op­er DBV Tech­nolo­gies. Hu­mani­gen COO and CFO Tim Mor­ris will chair DBV's au­dit com­mit­tee in Mon­ges' stead.
→ Dal­las-based Se­cre­tome Ther­a­peu­tics is sad­dling up An­gela Shen with a seat on its board of di­rec­tors. Shen cur­rent­ly serves as VP, strate­gic in­no­va­tion lead­ers at Mass Gen­er­al Brigham. Shen al­so comes with a hefty ré­sumé with stints as CMO of sev­er­al com­pa­nies, in­clud­ing Walk­ing Fish, Ar­cel­lx, Nkar­ta, Arv­inas and Tizona. Ear­li­er in her ca­reer, Shen had gigs at No­var­tis, Ex­elix­is and J&J.
→ PaxMed­ica is wel­com­ing aboard a new face on its board of di­rec­tors with the ap­point­ment of Charles Casa­men­to. This is far from Casa­men­to's first board ap­point­ment, cur­rent­ly sit­ting on the boards of Eton Phar­ma­ceu­ti­cals, First Wave Bio­phar­ma and Rel­ma­da Ther­a­peu­tics.