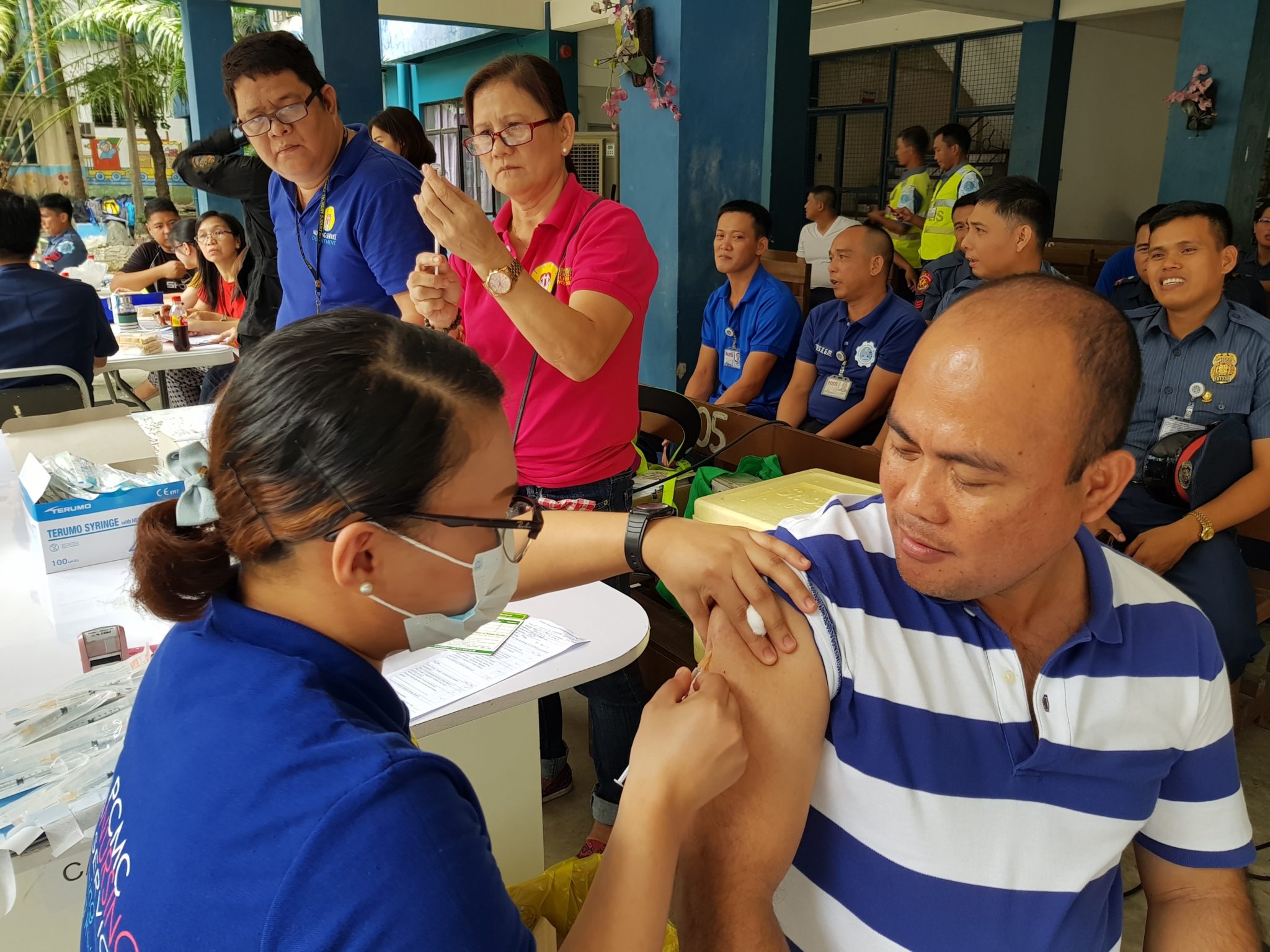 Sanofi's be­lat­ed ad­mis­sion of a lethal Deng­vax­ia threat came long af­ter mul­ti­ple high-pro­file warn­ings
Philip­pine health of­fi­cials ad­min­is­ter­ing Deng­vax­ia ear­li­er this year Sipa, AP Im­ages
---
Late last week, the Philip­pine gov­ern­ment woke up to a pub­lic health cri­sis it had played a ma­jor role in cre­at­ing.
It be­gan on April 4 last year, when health of­fi­cials launched a dengue vac­ci­na­tion pro­gram that would ag­gres­sive­ly seek out more than 700,000 peo­ple — in­clud­ing tens of thou­sands of chil­dren 9 and up — for $70 mil­lion worth of Sanofi's new­ly ap­proved Deng­vax­ia.
But last week, Sanofi — which her­ald­ed Phase III da­ta in 2015 that CEO Olivi­er Brandi­court de­clared was an "his­toric" achieve­ment for a like­ly block­buster prod­uct — said there was a prob­lem with its vac­cine. The phar­ma gi­ant an­nounced some­thing that had al­ready been clear­ly fore­told in two stud­ies by not­ed dengue ex­perts be­fore and right af­ter the Philip­pine De­part­ment of Health be­gan in­oc­u­lat­ing chil­dren and adults.
Any of the hun­dreds of thou­sands of kids and adults who were vac­ci­nat­ed with Deng­vax­ia who had not al­ready been in­fect­ed by one of the four dif­fer­ent serotypes of the virus faced a po­ten­tial­ly life-threat­en­ing fever if they went on to be in­fect­ed. Their bod­ies would like­ly treat the first re­al dengue in­fec­tion as their sec­ond, in light of the vac­cine. And sec­ond in­fec­tions are of­ten the most se­vere.
The DOH then sus­pend­ed the vac­ci­na­tion cam­paign as a na­tion­wide con­tro­ver­sy erupt­ed, trig­ger­ing head­lines through­out the coun­try. For­mer DOH un­der­sec­re­tary Su­san Pine­da Mer­ca­do ripped health of­fi­cials and Sanofi for ex­pos­ing peo­ple to a se­vere in­fec­tion. On her Face­book page, she wrote:
This is the biggest gov­ern­ment fund­ed clin­i­cal-tri­al-masked-as-a-pub­lic-health-pro­gram scam of an ex­per­i­men­tal drug in the his­to­ry of the DOH. And it cost the Philip­pines P3 B (3 bil­lion pe­sos, or about $70 mil­lion) for the vac­cines and so much more now for the risks, anx­i­ety and even lives that are now en­dan­gered. This was reck­less and ir­re­spon­si­ble from the start and the pub­lic was de­ceived in­to think­ing this vac­cine would pro­tect chil­dren from dengue.
On Sun­day, the Philip­pine gov­ern­ment re­spond­ed to the up­roar, vow­ing to get to the bot­tom of who was re­spon­si­ble for it.
"We will leave no stone un­turned in mak­ing those re­spon­si­ble for this shame­less pub­lic health scam which puts hun­dreds of thou­sands of young lives at risk ac­count­able," said Har­ry Roque, the chief spokesper­son for Pres­i­dent Ro­dri­go Duterte, in a state­ment.
For its part, the WHO launched an emer­gency probe of the vac­cine on Mon­day, warn­ing coun­tries against in­ject­ing any­one who hadn't been in­fect­ed ear­li­er.
Why are sec­ond in­fec­tions worse?
In the first dengue in­fec­tion, peo­ple typ­i­cal­ly get mild flu-like symp­toms as their body gen­er­ates an­ti­bod­ies that fight off the virus, which the vac­cine is al­so de­signed to kick up. Close to two years ago, Scott Hal­stead and Philip Rus­sell — both lead­ing fig­ures in the dengue field — point­ed to those an­ti­bod­ies as a se­vere threat to any­one who then is ex­posed to wild type dengue for the first time. At that point they as­sist the virus in a process called an­ti­body-de­pen­dent en­hance­ment, or ADE. And the most se­vere cas­es can lead to in­ter­nal bleed­ing, a res­pi­ra­to­ry cri­sis, or­gan fail­ure and death.
For peo­ple who had al­ready been in­fect­ed, the vac­cine could prove ex­tra­or­di­nar­i­ly help­ful, get­ting them past the risk of a sec­ond in­fec­tion and on to low­er-risk third or fourth in­fec­tions. But for any virus-naïve pa­tients, in­clud­ing the un­ex­posed chil­dren it was used on in the Philip­pines, it could be a dis­as­ter.
The threat Deng­vax­ia pos­es was al­so spot­light­ed in a ma­jor study pub­lished in Sci­ence just a few weeks af­ter the Philip­pines got busy vac­ci­nat­ing peo­ple. And the re­searchers, in­clud­ing Neil Fer­gu­son, di­rec­tor of the MRC Cen­ter for Out­break Analy­sis and Mod­el­ing at Im­pe­r­i­al Col­lege Lon­don, of­fered some wide­ly dis­cussed, stark warn­ings of ADE.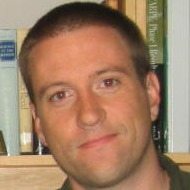 Derek Cum­mings
"You'd have in­creas­es in hos­pi­tal­ized dengue cas­es," co-au­thor Derek Cum­mings, a pro­fes­sor at the Uni­ver­si­ty of Flori­da, told CNN last fall. "It would be ex­act­ly the op­po­site of what you in­tend to do."
The au­thors un­der­scored that the vac­cine should be used on­ly in ar­eas where dengue is en­dem­ic, which is what the Philip­pines was do­ing.
The most ef­fec­tive so­lu­tion to elim­i­nat­ing the risk, Cum­mings and his col­leagues pro­posed, would be to de­vel­op a sim­ple test to see who had been ex­posed so they could ex­clude any­one who would be left vul­ner­a­ble to a sec­ond at­tack. And in­stead of the three dos­es rec­om­mend­ed by Sanofi for each sub­ject, you could prob­a­bly get the best ef­fect with one dose.
"I do not be­lieve … any­body should be go­ing for­ward us­ing this vac­cine with­out test­ing the in­di­vid­ual re­cip­i­ent to be sure they're al­ready seropos­i­tive. Be­cause that's the group that can ben­e­fit from this vac­cine," Hal­stead, founder of the Chil­dren's Vac­cine Ini­tia­tive, told STAT at the time the Sci­ence re­port came out.
And he had good rea­son to.
In Feb­ru­ary, 2016, be­fore the Philip­pine cam­paign be­gan, Hal­stead and Rus­sell, for­mer di­rec­tor of the Wal­ter Reed Army In­sti­tute of Re­search, pub­lished a piece in Vac­cine in which they drew a di­rect line be­tween the vac­cine and the ex­tra­or­di­nary like­li­hood it would trig­ger hos­pi­tal­iza­tions in a sub­se­quent wild type out­break. The threat grows as time pass­es be­tween in­fec­tions, they said, cit­ing a Cuban case from 1975 and a sub­se­quent 1995 epi­dem­ic — leav­ing any of the un­ex­posed chil­dren who were vac­ci­nat­ed at risk for the rest of their lives. And Hal­stead spot­ted the is­sue in Sanofi's own da­ta, just as Cum­mings and his col­leagues did.
In a re­port by The Cen­ter for In­fec­tious Dis­ease Re­search and Pol­i­cy at the Uni­ver­si­ty of Min­neso­ta, Hal­stead says:
It's clear as the nose on my face: Vac­cine re­cip­i­ents less than 5 years old had five to sev­en times more rates of hos­pi­tal­iza­tions for se­vere dengue virus than place­bo con­trols.
"What the com­pa­ny has done is say, 'Well, we on­ly vac­ci­nate kids over the age 9,' " said Rus­sell in the CIDRAP re­port. "But age is on­ly a sur­ro­gate here for be­ing dengue naïve. They need to di­rect­ly ad­dress ADE in Phase IV stud­ies."
Last April, Malaysian au­thor­i­ties de­mand­ed a Phase IV study be­fore al­low­ing a vac­ci­na­tion cam­paign, specif­i­cal­ly cit­ing the threat posed by a post-vac­ci­na­tion case of se­vere in­fec­tion.
"It was de­signed to fail"
Hal­stead tells me his dis­cov­ery of ADE in his lab dates back 60 years.
"This is a group of virus­es that evolved in mon­keys," Hal­stead tells me, but sep­a­rat­ed in­to 4 dis­tinct virus­es over time. The first ex­po­sure makes an­ti­bod­ies against the dengue in­fec­tion, but those same an­ti­bod­ies in­ter­act dif­fer­ent­ly when they sub­se­quent­ly en­counter any of the oth­er three virus­es — not in a way that kills the virus. In­stead, they ef­fec­tive­ly dis­arm the im­mune sys­tem while spurring the growth of the virus.
"Just that at­tach­ment of that im­mune com­plex is suf­fi­cient to send a sig­nal to the root of the re­cep­tor that be­gins a process of switch­ing off the macrophages in the im­mune de­fense sys­tem," he says.
In 1963, Scott Hal­stead was liv­ing in Thai­land and study­ing dengue and chikun­gun­ya in chil­dren.

Scott Hal­stead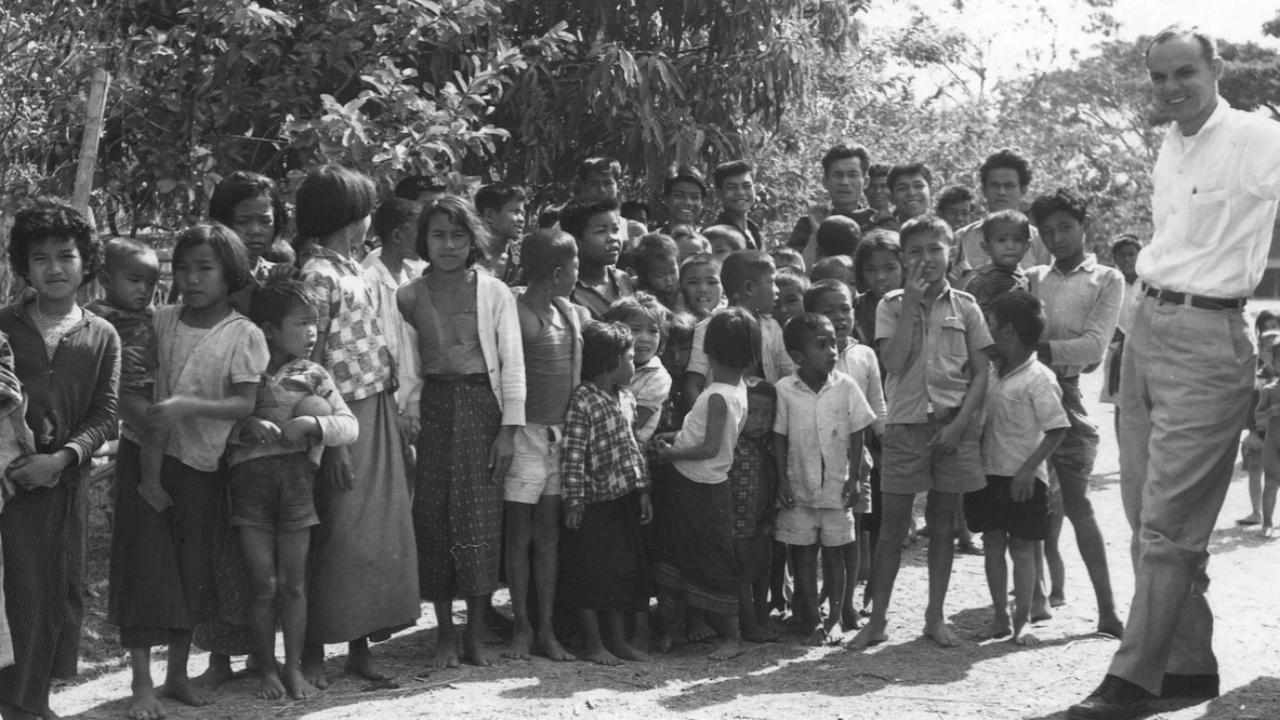 Click on the im­age to see the full-sized ver­sion
---
In new­borns to moth­ers who have had first ex­po­sures, he adds, you can see how the ba­bies with their trans­ferred im­mune re­sponse sud­den­ly de­vel­op the most se­vere, lethal re­ac­tion to dengue.
Those chil­dren who were seroneg­a­tive at the time they were vac­ci­nat­ed "are run­ning around now with this en­hanc­ing an­ti­body that they can't get rid of," says the sci­en­tist. "They can't get rid of it for the rest of their lives."
From Hal­stead's per­spec­tive, there are two main cul­prits: Sanofi for de­vel­op­ing and mar­ket­ing the vac­cine with­out gain­ing a ba­sic un­der­stand­ing of the bi­ol­o­gy of dengue, and the WHO for val­i­dat­ing their con­clu­sions.
"It was de­signed to fail," says Hal­stead about the vac­cine. "It doesn't have the abil­i­ty to pro­duce strong T cell re­spons­es." But he's hope­ful that an­oth­er vac­cine in de­vel­op­ment at the NIH can do just that, and fix the prob­lem Sanofi cre­at­ed. In the mean­time, he says, Sanofi needs to step in and iden­ti­fy which chil­dren were left at risk, so they can be the first to be vac­ci­nat­ed with some­thing that does work.
Sanofi ex­ecs knew full well about the Sci­ence study, and shrugged it off at the time.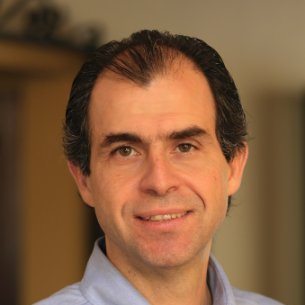 Ce­sar Mas­careñas
In an in­ter­view with Fier­cePhar­ma a few days af­ter the study came out, Ce­sar Mas­careñas, Sanofi Pas­teur's di­rec­tor of glob­al med­ical af­fairs for dengue, dis­count­ed the re­port. That study, he re­port­ed­ly said, was a:
…"math­e­mat­i­cal mod­el" and not "ev­i­dence-based." Plus, he said, it was one of 8 mod­els con­sid­ered by the WHO in mak­ing its rec­om­men­da­tion that the vac­cine be used in coun­tries where the virus is more than 50% preva­lent.

"It's not new in­for­ma­tion for the ex­perts," he said. "It has been tak­en in­to ac­count by the ex­perts at the WHO."
A few months lat­er, in ear­ly Jan­u­ary, gov­ern­ment reg­u­la­tors cit­ed Sanofi for ig­nor­ing warn­ings that it was vi­o­lat­ing Philip­pine law by pro­mot­ing Deng­vax­ia to the gen­er­al pub­lic through TV and ra­dio ads.
"Since Sanofi has not com­plied, we have is­sued sum­mons di­rect­ing them to cease and de­sist from air­ing the ad­ver­tise­ments and Show Cause why they should not be pe­nal­ized for vi­o­lat­ing the law," FDA di­rec­tor Gen­er­al Nela Cha­rade Puno said.
By last Wednes­day, Sanofi had a set of longterm da­ta to look at. And they con­clud­ed from it that the risks high­light­ed by the ear­li­er stud­ies was re­al.
For those not pre­vi­ous­ly in­fect­ed by dengue virus…the analy­sis found that in the longer term, more cas­es of se­vere dis­ease could oc­cur fol­low­ing vac­ci­na­tion up­on a sub­se­quent dengue in­fec­tion.
And the phar­ma com­pa­ny sug­gest­ed a la­bel change, ask­ing health­care of­fi­cials to de­ter­mine the "like­li­hood" of whether or not some­one had been pre­vi­ous­ly in­fect­ed be­fore pro­vid­ing the vac­ci­na­tion.
Sanofi's re­sponse: "ADE can­not be the whole sto­ry"
The bulk of the in­for­ma­tion for this sto­ry was eas­i­ly gleaned from a short pe­ri­od of Googling. For a com­pa­ny that took 20 years and spent $1.6 bil­lion in de­vel­op­ment, prid­ing it­self on keep­ing close con­tact with KOLs and ex­perts in their field, it couldn't be any kind of sur­prise. So I asked Sanofi what took them so long to an­nounce a con­clu­sion oth­ers had reached be­fore the big vac­ci­na­tion cam­paigns had even be­gun, lay­ing the foun­da­tion for the botched roll­out that ex­posed kids to the risk of se­vere dengue.
A spokesman for Sanofi, Lau­rence Bol­lack, replied by dis­put­ing the spe­cif­ic con­cern about ADE, not­ing that "ADE is one hy­poth­e­sis pro­posed to ex­plain this as­pect of dengue in­fec­tion but peo­ple can get se­vere­ly ill al­so at the first, third and fourth in­fec­tion with dengue so ADE can­not be the whole sto­ry. Rather se­vere dengue is like­ly mul­ti­fac­to­r­i­al due to fac­tors re­lat­ing to both the virus and per­son in­fect­ed."
She al­so stat­ed:
"The new study that we con­duct­ed was not de­signed to prove nor dis­prove the ADE hy­poth­e­sis but rather to fur­ther eval­u­ate the per­for­mance of vac­ci­na­tion in two sub­groups of the orig­i­nal study pop­u­la­tion: those with and those with­out a pri­or dengue in­fec­tion be­fore vac­ci­na­tion."
"(S)evere dengue is rare – about 0.5% or 1 in every 800 dengue cas­es," added Bol­lack.
I asked if Sanofi is re­spon­si­ble to the chil­dren and adults who were un­ex­posed at the time they were vac­ci­nat­ed. Bol­lack said sub­jects of vac­ci­na­tion will con­tin­ue to be mon­i­tored, adding:
The ad­vice for vac­ci­nat­ed peo­ple is the same as for all peo­ple liv­ing in an en­dem­ic set­ting is to con­tin­ue to pro­tect against mos­qui­to bites and to seek med­ical care im­me­di­ate­ly if they ex­pe­ri­ence signs or symp­toms of dengue whether they have re­ceived the vac­cine or not.
Why not de­vel­op a test that can de­ter­mine pri­or ex­po­sure?
Sanofi in­tends to do that now, she says, but adds that there are a va­ri­ety of ways of de­ter­min­ing a pri­or in­fec­tion, in­clud­ing "doc­u­men­ta­tion of dengue in a pa­tient's med­ical records, and al­so con­sid­er­ing avail­able epi­demi­o­log­i­cal da­ta on sero­preva­lence/dengue dis­ease bur­den in their com­mu­ni­ty."
By ear­ly Oc­to­ber, 2016, long af­ter ex­pert warn­ings had been sound­ed in dengue cir­cles and be­yond, Deng­vax­ia had been ap­proved in 11 coun­tries, with the sup­port of the WHO. Sanofi's lofty sales goals, though, ran straight in­to trou­ble. Last year, it brought in on­ly €55 mil­lion. And this year, the take was down to €22 mil­lion in the first 9 months. Third quar­ter sales reg­is­tered at a mi­nus­cule €4 mil­lion.
Sanofi, which has strug­gled to pro­duce any ma­jor new ther­a­pies in-house, topped that with a €100 mil­lion write-off for the pro­gram, just a frac­tion of their in­vest­ment so far. The com­pa­ny's pri­ma­ry con­cern now is man­ag­ing a con­tro­ver­sy that is spread­ing around the world.
Like a virus.