Savara gets FDA break­through sta­tus de­spite large, late-stage fail­ure
Savara watched their stock crater in June as they an­nounced a late-stage fail­ure on their lead com­pound. But now, based on the same Phase III tri­al, the FDA is giv­ing the biotech and its rare lung dis­ease drug break­through ther­a­py des­ig­na­tion.
The des­ig­na­tion comes for Mol­gradex, an in­halant meant to treat au­toim­mune pul­monary alve­o­lar pro­teinosis (aPAP). It was the lead com­pound in Savara's 2016 buy­out of Seren­dex. The dis­ease is caused by au­toan­ti­bod­ies that neu­tral­ize a pro­tein called GM-CSF in the lungs, and the in­halant re­plen­ish­es the lungs with a re­com­bi­nant form of the pro­tein.
Savara said in June that the drug had failed to sig­nif­i­cant­ly im­prove oxy­gen lev­els in tri­al pa­tients' alve­o­lar, the parts of the lung ob­struct­ed in PAP pa­tients. Savara tried to sal­vage the study, point­ing to sec­ondary and "ex­plorato­ry" end­points and blam­ing the pri­ma­ry fail­ure on an un­ex­pect­ed­ly high place­bo ef­fect. In­vestors didn't buy it, tank­ing their stock price $SVRA 75%.
The FDA, though, ap­pears to think there's a sto­ry there. It's im­pos­si­ble to know the agency's think­ing, but de­tailed slides Savara re­leased this fall em­pha­sized "a pat­tern of im­prove­ment" on sev­er­al met­rics in the 139-per­son tri­al and ar­gued that the "to­tal­i­ty of out­come da­ta" sup­port Mol­gradex over place­bo.
That da­ta in­clud­ed sta­tis­ti­cal­ly sig­nif­i­cant im­prove­ments on the Saint Georges Res­pi­ra­to­ry Ques­tion­naire and CT scans. The biotech al­so ar­gued the pri­ma­ry end­point (tech­ni­cal­ly called A-aDO2), as well as a walk­ing test called 6MWT, he­mo­glo­bin lev­els and the time be­fore res­cue surgery "trend­ed" to­ward sig­nif­i­cance.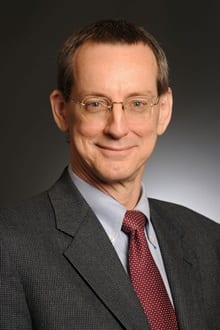 Bruce Trap­nell
Mol­gradex was "ef­fec­tive as shown by changes in lung pathol­o­gy, phys­i­ol­o­gy, health sta­tus, func­tion," lead in­ves­ti­ga­tor Bruce Trap­nell wrote.
That still leaves a lot of ques­tions about the ben­e­fit for pa­tients, and though in­vestors came back with the break­through des­ig­na­tion, they didn't re­turn Savara to its pre-June sta­tus. The stock near­ly tripled on Mon­day, from $1.73 per share to $4.91. But that's still less than half of the $10.57 price on June 12.
The news may al­so bol­ster con­fi­dence in Savara's oth­er pro­grams. Those in­clude a Phase II tri­al ap­ply­ing Mol­gradex to non­tu­ber­cu­lous my­cobac­te­ria, with re­sults ex­pect­ed ear­ly this year, and a now-en­rolling study ap­ply­ing the drug to non­tu­ber­cu­lous my­cobac­te­ria in cys­tic fi­bro­sis pa­tients. There's al­so a van­comycin in­halant for MR­SA in­fec­tions in CF pa­tients, with Phase III re­sults ex­pect­ed in about a year.