Savara hunts cash af­ter dou­bling down on late-stage res­pi­ra­to­ry drugs
Austin-based Savara Ther­a­peu­tics got start­ed in biotech with a list of an­gel in­vestors and a lead pro­gram that looked to de­vel­op an in­haled dry pow­der for­mu­la­tion of van­comycin for cys­tic fi­bro­sis suf­fer­ers. Now, with its Phase III loom­ing at the end of the year, the com­pa­ny has lined up an­oth­er late-stage ther­a­py, pick­ing up the res­pi­ra­to­ry as­sets of Dan­ish biotech Seren­dex in an ac­qui­si­tion as it hunts up fresh mil­lions to do a con­sid­er­able amount of de­vel­op­ment work.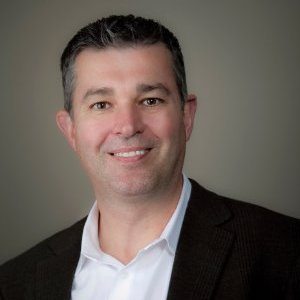 Rob Neville, CEO Savara
Savara has al­ways tend­ed to keep its cards close to the vest, and isn't say­ing just what it paid to get the Seren­dex drugs, built by a staff of 11 who will now join Savara's 7-mem­ber team. It has moved on from the an­gel list to more sub­stan­tial back­ers, ex­ecs say, but they aren't say­ing who. And while it counts a to­tal of $45 mil­lion raised in in­vest­ments and grant mon­ey – in­clud­ing back­ing from the Cys­tic Fi­bro­sis Foun­da­tion – CEO Rob Neville will now need to raise more mon­ey to push both prod­ucts through to reg­u­la­to­ry sub­mis­sion.
Af­ter rais­ing $20 mil­lion from undis­closed in­vestors a few months ago, he says, the com­pa­ny was ready to start en­rolling pa­tients for the lead Phase III with­out hav­ing all the mon­ey need­ed to fin­ish it. Now with two late-stage ef­forts, he adds, the com­pa­ny reck­ons it will need $45 mil­lion to com­plete the pre-sub­mis­sion ef­fort on both.
Seren­dex delist­ed a few months ago from the Oslo ex­change, part of a process that Neville said was re­quired to al­low the com­pa­nies to merge in a stock deal. And now he'd like to po­si­tion Savara for a mez­za­nine round that might set the stage for an IPO — pro­vid­ed the mar­kets start to look more fa­vor­ably on biotech com­pa­nies.
The lead prod­uct that at­tract­ed Savara's at­ten­tion is Mol­gradex, an in­haled form of gran­u­lo­cyte-macrophage colony-stim­u­lat­ing fac­tor (GM-CSF) in a Phase II/III tri­al in Eu­rope and Japan for au­toim­mune pul­monary alve­o­lar pro­teinosis (PAP).
This treat­ment in­jects GM-CSF "di­rect­ly in­to the lung al­most as a re­place­ment ther­a­py," says Savara COO Taneli Jouhikainen. "From pi­lot stud­ies, aca­d­e­m­ic work, we know that the drug works quite nice­ly."
Neville sees it as a neat fit with Savara's AeroVanc. The sec­ond prod­uct ac­quired in the deal is a pre­clin­i­cal, in­haled form of Fac­tor VI­Ia, which Savara will take over de­vel­op­ment for a rare lung dis­ease called dif­fuse alve­o­lar he­m­or­rhage (DAH).
"This is a big deal," says Neville, one that makes Savara a dif­fer­ent kind of com­pa­ny, with a pipeline of what he sees as large­ly de-risked drug pro­grams worth watch­ing. But with­out more trans­paren­cy, that's not a sen­ti­ment that's easy to en­dorse.