Say good­bye to Toca­gen, strug­gling brain can­cer biotech to re­verse merge with Forte Bio­sciences
Five months af­ter a huge Phase III fail­ure trig­gered mass lay­offs at the com­pa­ny, Toca­gen will sign it­self out of ex­is­tence.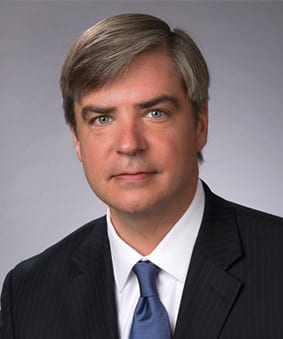 Paul Wag­n­er
The biotech, once fo­cused on brain can­cer, an­nounced it has signed a re­verse merg­er agree­ment with Forte Bio­sciences, a biotech tack­ling atopic der­mati­tis and oth­er in­flam­ma­to­ry skin dis­eases. Toca­gen's stock shot up 85% on the news, al­though that on­ly trans­lat­ed to a 41-cent bump for a com­pa­ny that saw the last of its val­ue go poof in Sep­tem­ber. The new com­pa­ny will trade un­der the tick­er $FBRX.
Just two years ago, Toca­gen went pub­lic and raised $85 mil­lion on the promise of a two-part ther­a­py for glioblas­toma. Part 1 used a vec­tor to at­tack can­cer cells and de­liv­er the gene for an en­zyme and Part 2 was a pro­drug that con­verts in­to an an­ti-can­cer drug. It was an in­trigu­ing ap­proach to a dead­ly in­di­ca­tion that has evad­ed most pre­vi­ous at­tempts, but in Sep­tem­ber, in its biggest test, the two-part ther­a­py showed all but no signs of work­ing.
In fact, pa­tients on the con­trol arm lived a month longer on av­er­age than pa­tients on the drug arm, 12.2 vs 11.1. That com­put­ed to a haz­ard ra­tio of 1.06 and a p-val­ue of 0.62. The com­pa­ny's stock dropped 81% on the an­nounce­ment, and a month lat­er they cut 65% of their work­force, leav­ing the San Diego-based biotech with just 30 em­ploy­ees.
There is lit­tle read­i­ly avail­able pub­lic in­for­ma­tion on Forte Bio­sciences – there is no ap­par­ent web­site – but they now have some high-pro­file back­ers. When the merg­er clos­es, an in­vestor syn­di­cate led by Al­ger, BVF Part­ners and Or­biMed will in­vest $14 mil­lion, the com­pa­ny said. They said that will bring their to­tal amount raised to $25 mil­lion. They were found­ed in 2017 and soon af­ter be­gan look­ing for an ini­tial $10.6 mil­lion fund­ing round, ac­cord­ing to an SEC doc­u­ment, and are led by Paul Wag­n­er, the for­mer chief busi­ness of­fi­cer at CAN­bridge Life Sci­ences.
The com­pa­ny said their lead as­set is FB-401, a top­i­cal drug for an in­flam­ma­to­ry skin dis­ease that showed "sig­nif­i­cant ef­fi­ca­cy" in a Phase I/II tri­al, the re­sults of which will be sub­mit­ted to a peer-re­viewed jour­nal in mid-2020. A Phase II on atopic der­mati­tis pa­tients is sched­uled to be­gin in mid-2020, with a read­out in mid-2021.