Sci­en­tist-turned-VC: Kevin Bit­ter­man takes his biotech hatch­ing ex­pe­ri­ence to a new role at At­las
Kevin Bit­ter­man knows a thing or two about biotech star­tups.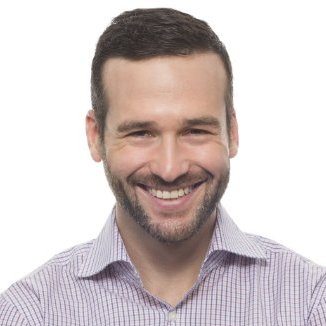 Kevin Bit­ter­man
As a part­ner at Po­laris, which spe­cial­izes in cre­at­ing cut­ting edge de­vel­op­ers, he was the found­ing CEO of Ed­i­tas $ED­IT, one of the lead­ers in the gene edit­ing field. He was present at the cre­ation of Mor­phic and co-found­ed Geno­cea $GN­CA, among oth­ers.
And now he tells us he is mov­ing over to At­las Ven­ture, which plays a high pro­file role in kick­start­ing its own biotech ven­tures with a care­ful eye on the po­ten­tial pay­out.
I asked At­las' Bruce Booth what in­spired the firm to re­cruit Bit­ter­man. His re­sponse:
Kevin is an ex­pe­ri­enced and ac­com­plished in­vestor who shares our pas­sion for com­pa­ny cre­ation, hav­ing helped co­found a num­ber of suc­cess­ful biotechs dur­ing his tenure at Po­laris. As a sci­en­tist-turned-VC, he al­so em­braces our mis­sion of "do­ing well by do­ing good" with a fo­cus on trans­for­ma­tion­al rather than in­cre­men­tal bio­med­ical ad­vances. Plus he's a fan­tas­tic hu­man be­ing.

As you well note, he fits right in­to our seed-led ven­ture cre­ation strat­e­gy and brings com­ple­men­tary skills and ca­pac­i­ty to the firm.
I asked Bit­ter­man how he would de­fine suc­cess in his new role. His re­ply:
Suc­cess to me is pret­ty sim­ple. Hav­ing the world's best life sci­ence en­tre­pre­neurs trust us with their ideas and as long term stew­ards of their sci­ence. Be­ing seen as pas­sion­ate com­pa­ny builders and as thought­ful, dili­gent part­ners to the en­tre­pre­neurs, op­er­a­tors and co-in­vestors (in­clud­ing my good friends at Po­laris) who we're lucky enough to work with. Hope­ful­ly that for­mu­la al­lows us to build some com­pa­nies that will ul­ti­mate­ly change med­i­cine for the bet­ter and have a re­al im­pact on pa­tients' lives.
You can watch their progress in cre­at­ing new com­pa­nies here at End­points News. Bit­ter­man and Booth have the mon­ey and the know-how to boot up a string of new biotechs in the next few years. That should be fun to watch.