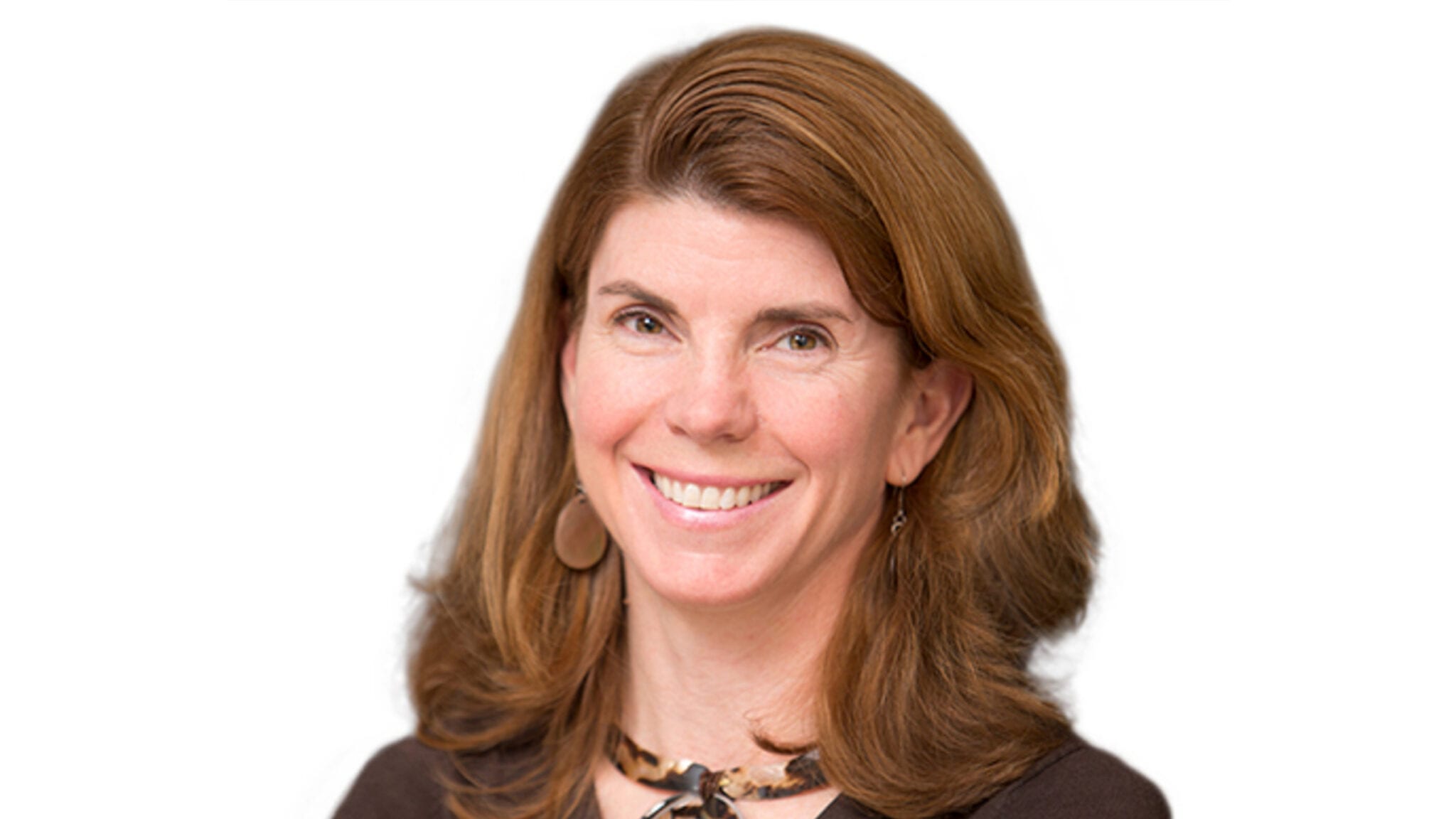 Scoop: Saman­tha Truex de­parts At­las to head $200M Or­biMed-backed im­munol­o­gy start­up
Af­ter long­time biotech ex­ec­u­tive Sam Truex an­nounced last year she was shut­ting down her short-lived im­munol­o­gy start­up Quench Bio, she said she planned to stay at At­las Ven­ture to help build a new start­up with many of her erst­while Quench em­ploy­ees.
A lit­tle less than a year lat­er, though, Truex ap­pears to have de­part­ed to lead a well-backed start­up from a ri­val firm, Or­biMed.
Two weeks ago, Truex post­ed a job list­ing on LinkedIn for head of trans­la­tion­al re­search at Up­stream Bio. Up­stream, the post said, had al­ready raised a $200 mil­lion round led by Or­biMed to de­vel­op drugs for in­flam­ma­to­ry dis­eases.
A Nov. 30 fil­ing in Mass­a­chu­setts lists Truex as Up­stream's CEO. She de­clined to com­ment via email, say­ing the com­pa­ny was still in stealth.
"As you have seen we are just re­cruit­ing at this time," she said in an email. "We are not ready to come out of stealth at this time, so are not pro­vid­ing any ad­di­tion­al de­tails."
She added she main­tains a "strong, pos­i­tive re­la­tion­ship with At­las," in­clud­ing serv­ing on the board of HotSpot Ther­a­peu­tics, where At­las part­ner Bruce Booth is chair.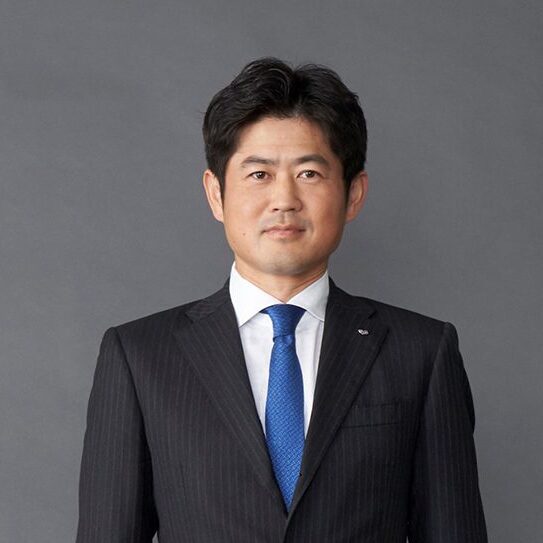 At­sushi Sugi­ta
Ac­cord­ing to the list­ing, Up­stream has al­ready li­censed in one mol­e­cule with ear­ly hu­man da­ta and is try­ing to li­cense one more. Al­though it's un­clear which com­pa­ny Up­stream struck a deal with, the biotech's board of di­rec­tors in­cludes At­sushi Sugi­ta, pres­i­dent of Maruho, a Japan­ese phar­ma with nu­mer­ous der­ma­tol­ogy can­di­dates in clin­i­cal test­ing.
Oth­er board mem­bers in­clude Ron Re­naud, for­mer CEO of Trans­late Bio, and Srini­vas Akkara­ju, head of Sam­sara Bio­Cap­i­tal. Adam Houghton, a for­mer Ab­b­Vie and Eli Lil­ly ex­ec­u­tive, is CBO.
Up­stream would be Truex's third stint at the top of an im­munol­o­gy-fo­cused biotech since her work on mul­ti­ple scle­ro­sis at Bio­gen. She was found­ing CBO at Pad­lock Ther­a­peu­tics be­fore Bris­tol My­ers Squibb bought the com­pa­ny and its rheuma­toid arthri­tis mol­e­cules for $600 mil­lion in 2016. And Quench, her pre­vi­ous ven­ture, sought to drug a new­ly dis­cov­ered path­way in in­flam­ma­tion.
At the same time, the At­las-backed com­pa­ny Truex be­gan build­ing af­ter shut­ting down Quench ap­pears to be near­ing the end of its stealth days as well.
Cor­po­rate fil­ings show At­las reg­is­tered a com­pa­ny named Eo­Cys Ther­a­peu­tics weeks af­ter Truex and Booth an­nounced that Quench sim­ply couldn't build mol­e­cules that ef­fec­tive­ly in­hib­it­ed the new path­way.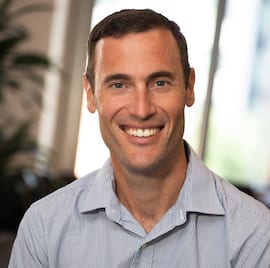 An­dre Turenne
Lat­er records list Truex as Eo­Cys' CEO, but a De­cem­ber fil­ing shows An­dre Turenne, who helmed the trou­bled gene ther­a­py biotech Voy­ager Ther­a­peu­tics un­til its piv­ot last spring, was named CEO.
Ac­cord­ing to job list­ings on At­las's web­site, Eo­Cys is us­ing ad­vances in "ul­tra­deep chemo­pro­teomics"— new tools to an­a­lyze how small mol­e­cules in­ter­act with pro­teins — and ma­chine learn­ing to de­vel­op co­va­lent med­i­cines for can­cer and im­muno­log­i­cal dis­or­ders.
Co­va­lent med­i­cines are mol­e­cules that form an ir­re­versible bond with their tar­get. His­tor­i­cal­ly, de­vel­op­ers tried to avoid these mol­e­cules for fear that they'd bring un­to­ward side ef­fects. But since the suc­cess of a hand­ful of co­va­lent drugs a decade ago, in­clud­ing Ab­b­Vie's block­buster can­cer drug ibru­ti­nib, re­searchers have start­ed to rec­og­nize these com­pounds can bring dis­tinct ad­van­tages.
Some re­searchers now ar­gue the most po­tent tool for pre­dict­ing a mol­e­cule's ef­fec­tive­ness is ac­tu­al­ly how long it sticks to its tar­get, as op­posed to stan­dard mea­sures like phar­ma­co­ki­net­ics. In Au­gust, Bay­er spent $1.5 bil­lion to buy out Vi­vid­ion Ther­a­peu­tics and its co­va­lent med­i­cines plat­form, de­spite the fact the com­pa­ny had yet to put a drug in the clin­ic.
"It's had its ups and downs over the years, but in re­cent years it's pret­ty much been on the up­swing," said Derek Lowe, a long­time in­dus­try med­i­c­i­nal chemist.
Lowe said Eo­Cys like­ly de­rives its name from cys­tine — the amino acid that most co­va­lent med­i­cines bind to. But he cau­tioned that the body is full of cys­tine, mak­ing it dif­fi­cult to de­sign a mol­e­cule with­out un­want­ed side ef­fects.
Eo­Cys, he said, is like­ly try­ing to de­sign drugs that can nuz­zle in­to the bind­ing pock­et of a pro­tein, where it then has a lit­tle co­va­lent war ham­mer at the end to latch on­to a cy­to­sine in­side. They're like­ly us­ing ma­chine learn­ing to screen for oth­er hu­man pro­teins a can­di­date might hit, to see whether it will cause se­vere side ef­fects.
"There's a pos­si­bil­i­ty that peo­ple maybe are a lit­tle too en­thu­si­as­tic about it," Lowe said. "It's not a walk in the park."
Booth, list­ed in ear­ly fil­ings as Eo­Cys' pres­i­dent, did not re­spond to a re­quest for com­ment.
The fil­ings sug­gest Eo­Cys re­lies at least in part on re­search from Ed­waard Chouchani's lab at Har­vard Med­ical School, where he stud­ies cell me­tab­o­lism and has writ­ten on new ap­proach­es to co­va­lent med­i­cines.