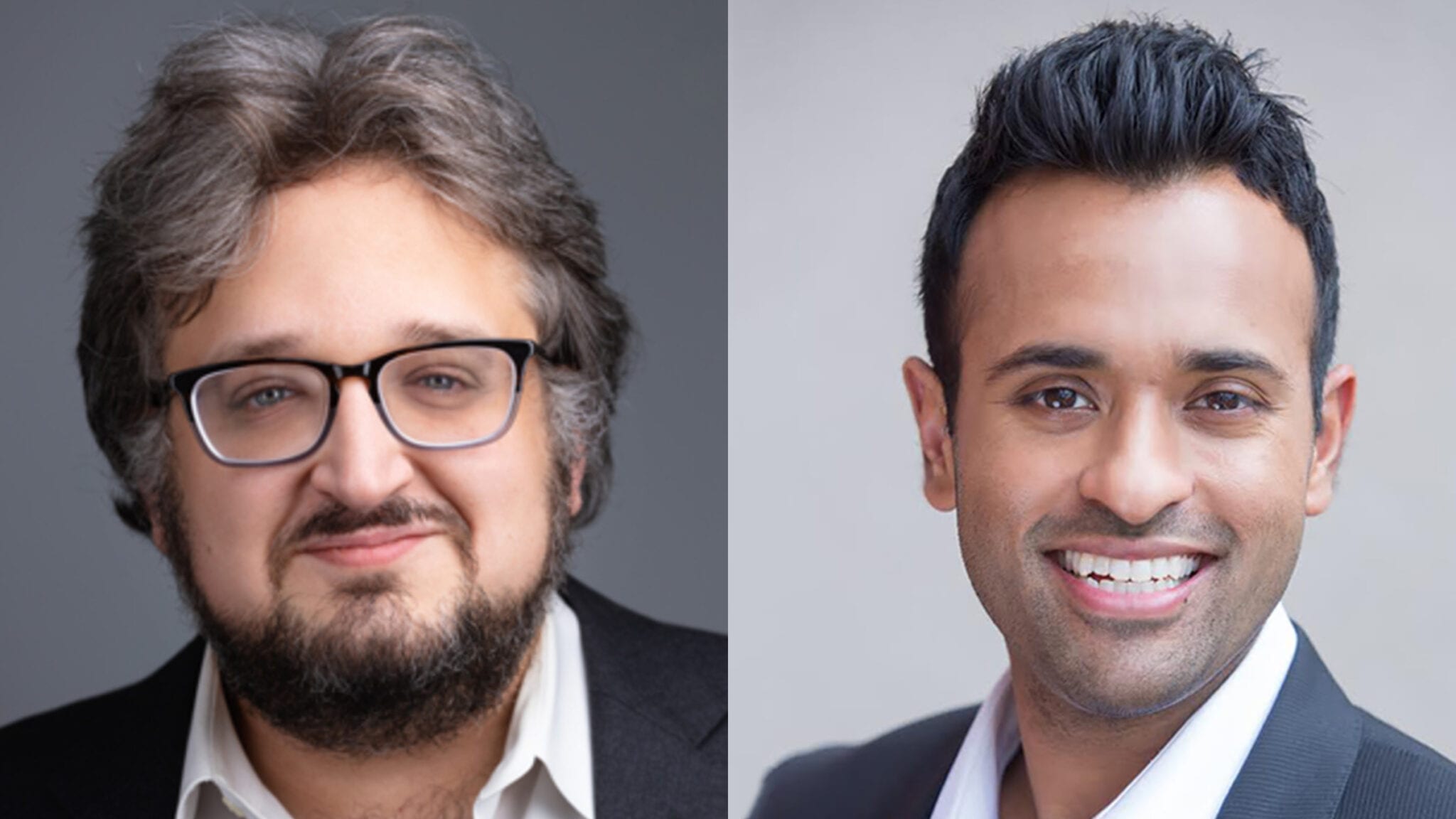 Matt Gline (L) and Vivek Ramaswamy
Scoop: Vivek Ra­maswamy is hand­ing the CEO job to a top lieu­tenant at Roivant — but he's not ex­act­ly leav­ing the biotech scene
Over the past 7 years since founding Roivant, Vivek Ramaswamy has been a constant blur of biotech building motion.
He launched his first biotech with an Alzheimer's drug he picked up cheap, and watched the experiment implode in one of the highest profile pivotal disasters seen in the last decade. But it didn't slow the 30-something exec down; if anything, he hit the accelerator. Ramaswamy blazed global paths and went on to raise billions to spur the creation of a large lineup of little Vants promising big things at a fast pace. He sold off a section of the Vant brigade to Sumitomo Dainippon for $3 billion. And more recently the relentless dealmaker has been building a computational discovery arm to add an AI-driven approach to kicking up new programs and companies, supplementing the in-licensing drive while pursuing advances that have created more than 700 jobs at Roivant, with $2 billion in reserves.
Premium subscription required
Unlock this article along with other benefits by subscribing to one of our paid plans.