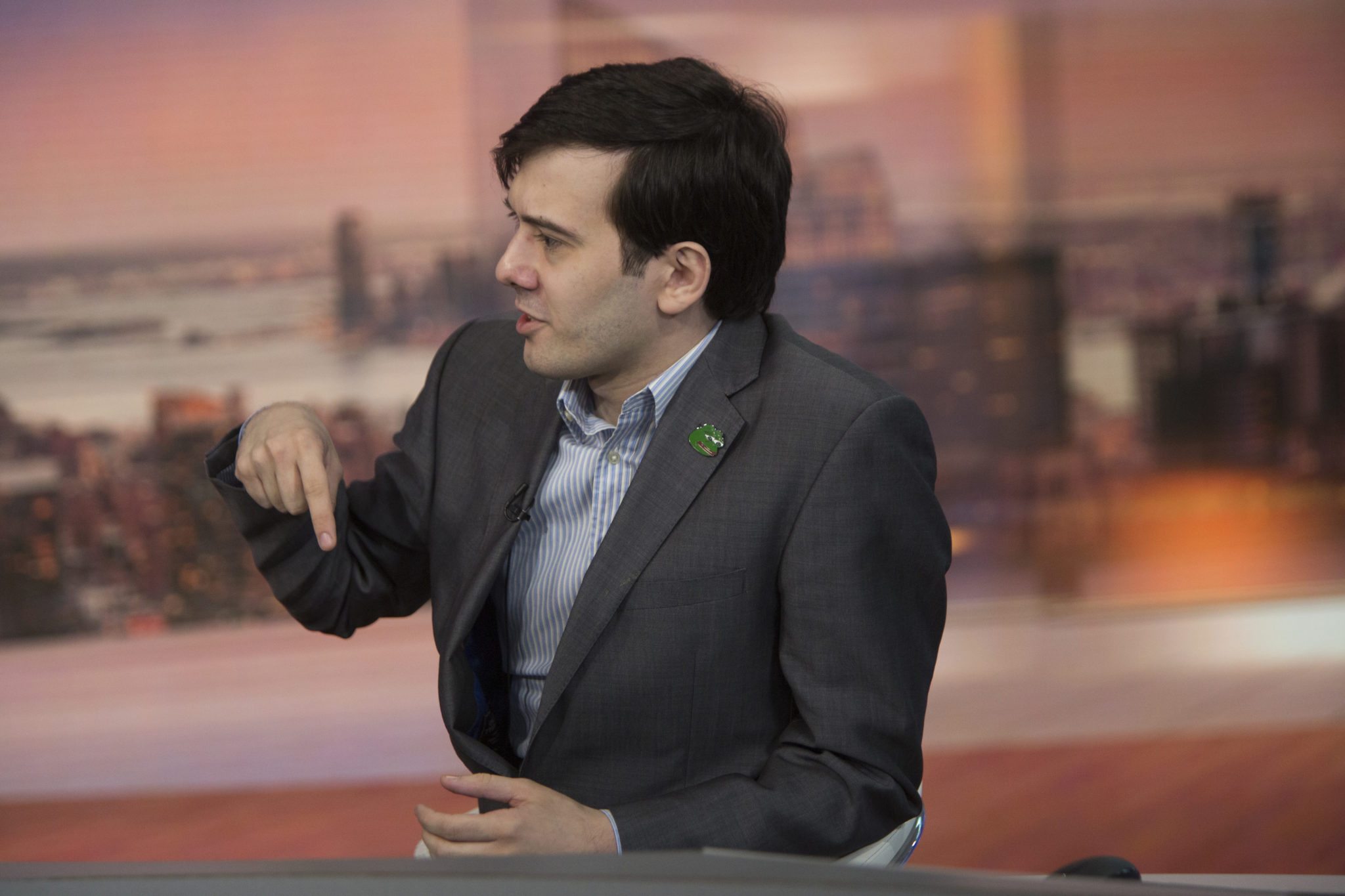 Scott Got­tlieb has some ideas about block­ing any more would-be Mar­tin Shkrelis from price goug­ing
FDA com­mis­sion­er Scott Got­tlieb wants to stop the next Mar­tin Shkre­li be­fore he, or she, gets start­ed on the next drug price goug­ing scan­dal. And shin­ing a bright light on the drugs most vul­ner­a­ble to pric­ing abuse will be one way to get start­ed.
In tes­ti­mo­ny be­fore the House ap­pro­pri­a­tions sub­com­mit­tee Thurs­day, the new com­mis­sion­er high­light­ed sev­er­al meth­ods that could pre­vent bio­phar­ma com­pa­nies from gam­ing the sys­tem, fo­cus­ing specif­i­cal­ly on "sit­u­a­tions where off-patent drugs lack an ap­proved gener­ic com­peti­tor." Got­tlieb will get the FDA to pub­lish a list of drugs that are off patent "for which FDA has not ap­proved a sin­gle gener­ic ap­pli­cant."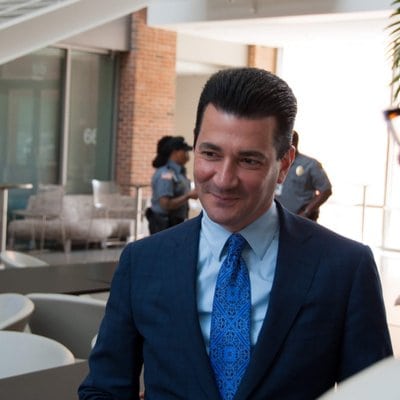 Scott Got­tlieb
Got­tlieb wants to flag the po­ten­tial for a re­peat of Shkre­li's de­ci­sion to buy an old gener­ic, Dara­prim, and then rais­ing the price of the drug overnight by more than 5000% at his com­pa­ny, Tur­ing. Dara­prim had no gener­ic com­pe­ti­tion on the mar­ket, giv­ing Shkre­li a clear and le­gal path to jack­ing up the price.
There are var­i­ous ways to im­prove the gener­ic drug ap­proval process to in­crease com­pe­ti­tion and pre­vent play­ers from gam­ing prices, he says. But it's clear­ly an is­sue he wants to tack­le ear­ly on.
"We do have sit­u­a­tions where spec­u­la­tors, for lack of a bet­ter word, can come in and buy a low vol­ume gener­ic, jack up the price know­ing that it will take po­ten­tial­ly years for gener­ic com­pe­ti­tion to come on to the mar­ket so they have that sort of an ex­clu­siv­i­ty pe­ri­od," said the com­mis­sion­er.
Got­tlieb out­lined a three-prong plan to speed up gener­ic drug ap­provals and com­plete­ly elim­i­nate the back­log of ap­pli­ca­tions for knock­offs, hur­ry­ing along cheap­er al­ter­na­tives to brand ther­a­pies that could go a long way to re­duc­ing the coun­try's spend­ing on phar­ma­ceu­ti­cals.
He told law­mak­ers that he plans to:
— "Cur­tail gam­ing by in­dus­try of our reg­u­la­tions which can ex­tend mo­nop­oly pe­ri­ods be­yond the time frame Con­gress in­tend­ed, hin­der­ing com­pe­ti­tion."
— "Im­prove the process­es that en­able gener­ic ver­sions of com­plex drugs to be ap­proved for mar­ket­ing."
— "In­crease the over­all ef­fi­cien­cy of the gener­ic drug re­view process while com­plete­ly elim­i­nat­ing the back­log of gener­ic ap­pli­ca­tions."
The REMS pro­gram (risk eval­u­a­tion and mit­i­ga­tion strate­gies), he not­ed, has been used to slow gener­ic com­pe­ti­tion, and stream­lin­ing the process by waiv­ing the re­quire­ment that a gener­ic and brand man­u­fac­tur­er share a sin­gle sys­tem for as­sur­ing safe use could be used to elim­i­nate one tool used to slow gener­ics.
In the past, gener­ic man­u­fac­tur­ers have had to sue brand op­er­a­tions which re­fused to ne­go­ti­ate a shared safe­ty sys­tem as a way to block cheap­er com­pe­ti­tion.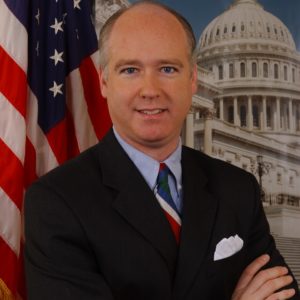 Rep. Robert Ader­holt
Got­tlieb al­so sin­gled out the on­col­o­gy di­vi­sion at the FDA for em­brac­ing the break­through ther­a­py pro­gram, speed­ing along new ap­provals. Un­for­tu­nate­ly, he added, not every part of the agency does as well as the on­col­o­gy group, and he in­tends to bring the lag­gards up to speed. In ad­di­tion, he added, the FDA could do more by tak­ing a more pro­gres­sive view of some new tech­nolo­gies, like bio­mark­ers, in as­sess­ing drugs, look­ing at tri­al de­signs to find more ef­fi­cient ways to de­vel­op drugs and adding new tools for ther­a­peu­tic re­views.
It was im­me­di­ate­ly clear that the law­mak­ers of all stripes didn't care for the Trump ad­min­is­tra­tion's plans for the 2018 FDA bud­get.
De­moc­rats and Re­pub­li­cans alike wast­ed lit­tle time in crit­i­ciz­ing the Trump ad­min­is­tra­tion's plan to dou­ble up on in­dus­try user fees while slash­ing the fed­er­al gov­ern­ment's con­tri­bu­tion to the FDA's bud­get.
"The agency's chances of off­set­ting bud­get au­thor­i­ty with user fees face a very stiff up­hill bat­tle in the fu­ture," not­ed Al­aba­ma Re­pub­li­can Robert Ader­holt. He al­so cit­ed the FDA's rapid progress in hus­tling along new ap­provals of Keytru­da, which he should help, "uti­liz­ing the lat­est tech­nol­o­gy, make drugs ac­ces­si­ble be­fore a lengthy drug tri­al."
One plus for the FDA: Got­tlieb not­ed that the FDA is no longer in the grip of a fed­er­al hir­ing freeze im­posed by Pres­i­dent Trump, ac­cord­ing to RAPS. The freeze, he told law­mak­ers, has been lift­ed.