SCO­TUS just turned its back on Al­ler­gan's le­gal ma­neu­ver to take a blow at in­ter partes re­view. What did you ex­pect?
It's fi­nal­ly over.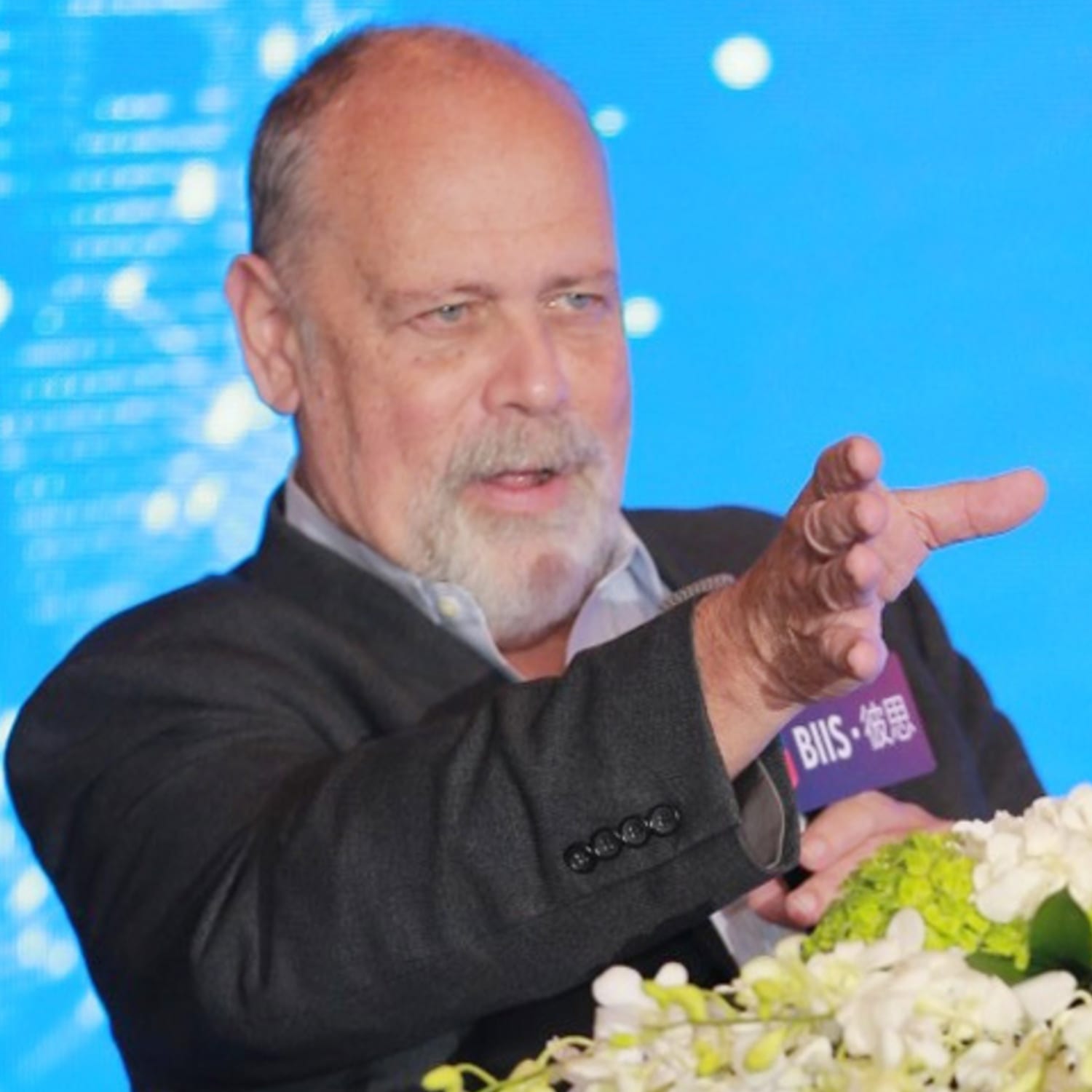 Bioreg­num Opin­ion Col­umn by John Car­roll
From the very be­gin­ning, Al­ler­gan's at­tempt to safe­guard its block­buster Resta­sis fran­chise by hand­ing over the patents to a Mo­hawk tribe in New York looked like a bad par­o­dy of a le­gal loop­hole ma­neu­ver. Now it's a dead par­o­dy, af­ter the Supreme Court on Mon­day shunned the com­pa­ny's at­tempt to take its ar­gu­ment to the high­est court in the land with a sin­gle line.
The tribe's im­mu­ni­ty would safe­guard the patents from the in­ter partes re­view process, they rea­soned, and they could ba­si­cal­ly lease back con­trol of the drug while steer­ing clear of a se­ri­ous threat from gener­ic drug­mak­ers.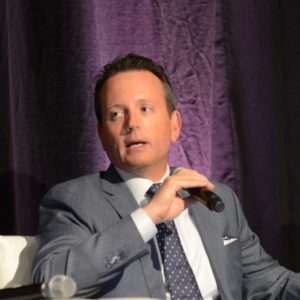 Brent Saun­ders speak­ing at an End­points event in 2017
End­points News
But this wasn't just de­fend­ed by the at­tor­neys, who are paid to make ar­gu­ments of all kinds. Al­ler­gan CEO Brent Saun­ders took up the stan­dard and led the charge him­self. He hurt him­self at every turn, look­ing every bit like a Big Phar­ma ex­ec who would try any gim­mick to pro­tect the cash cow. This was in 2017, as the in­dus­try's rep was tak­ing a turn for the worse — while the pub­lic and law­mak­ers be­gan to raise a clam­or over drug prices.
Al­ler­gan stuck to its le­gal guns, and the in­dus­try rep slid south right along with their ar­gu­ment.
"We can cer­tain­ly agree to dis­agree," Saun­ders told me back when this got start­ed, adding adamant­ly that "every­thing we have done here is com­plete­ly con­sis­tent with our so­cial con­tract."
You don't hear much about the so­cial con­tract these days, which dates back to the com­pa­ny's at­tempt to get top play­ers to show some re­straint on drug prices. Al­ler­gan raised many of its drug prices 9.9% at the be­gin­ning of the year, with­in the guide­lines of the so­cial con­tract, and all you hear from the pub­lic now is a de­mand to cut prices.
Aside from a few biotech al­lies who are no big­ger fans of IPR than Al­ler­gan, though, the biotech had few cham­pi­ons to help in the fight. Promi­nent law­mak­ers sin­gled them out to scorn­ful­ly ac­cuse them of try­ing to run a sham. Ac­tivists would add this to their list of trans­gres­sions by Saun­ders as the stock price de­clined.
In­stead of de­feat­ing the IPR process — elim­i­nat­ing a third par­ty chal­lenge to patents that has be­dev­iled bio­phar­ma for years — Al­ler­gan has helped en­shrine it in fed­er­al law. The ap­peals court sided with the patent board, con­clud­ing that IPR was more in line with ex­ec­u­tive branch en­force­ment de­ci­sions than pri­vate par­ty lit­i­ga­tion in fed­er­al court — where im­mu­ni­ty could be ap­plied.
On Mon­day, the Supreme Court wrote off Al­ler­gan's case, deny­ing their at­tempt to ar­gue the case in front of the 9 jus­tices. The ap­peals court de­ci­sion stands. The Resta­sis for­tune is slat­ed for dec­i­ma­tion, with My­lan and Te­va push­ing to get out cheap copy­cats. A fed­er­al judge had in­val­i­dat­ed the patents in the fall of 2017, diss­ing the Mo­hawk move as il­le­git­i­mate.
Enough said.
---
Im­age: Richard Drew AP