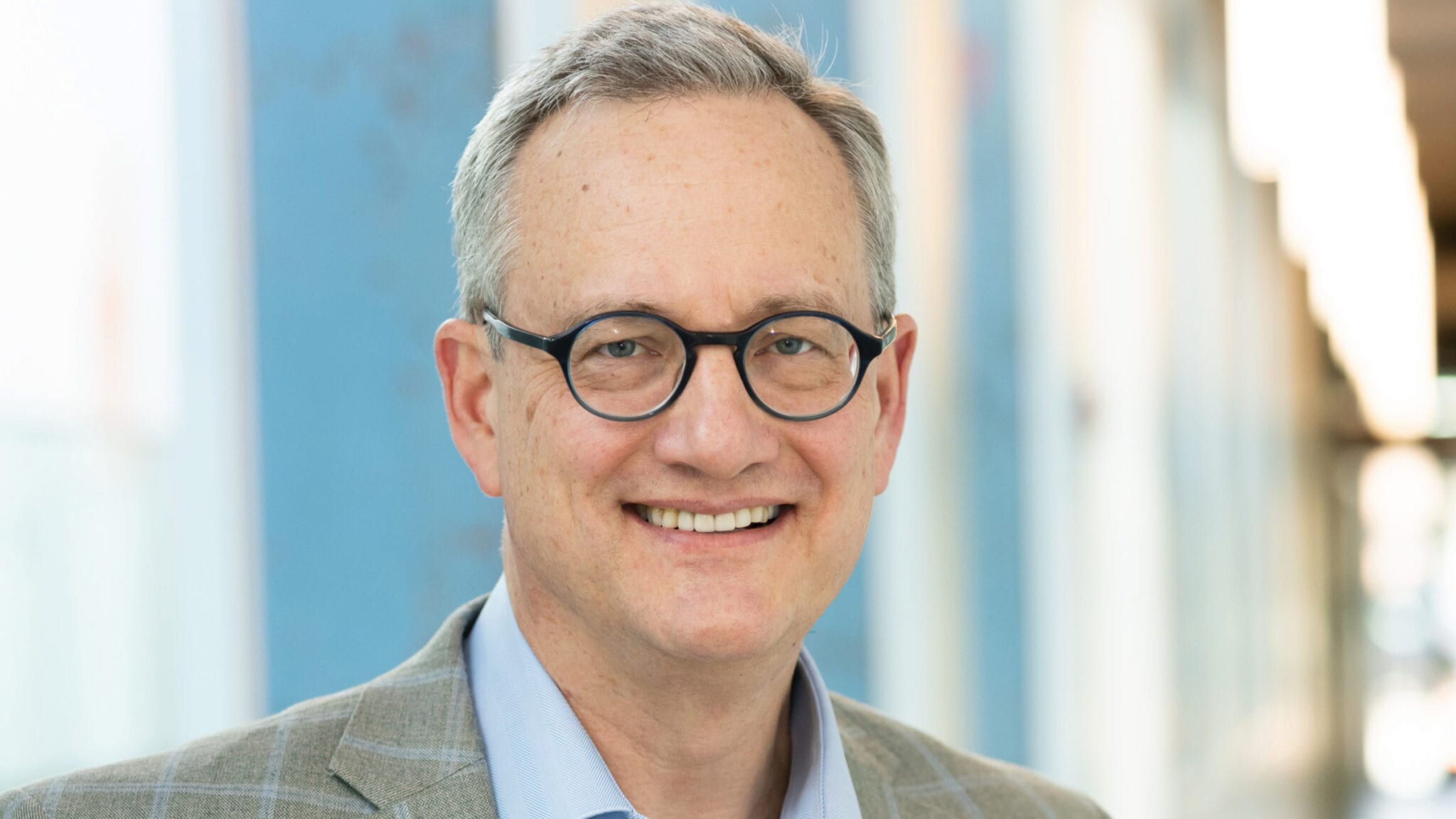 John Leonard, Intellia CEO
Search­ing for CRISPR 2.0, In­tel­lia spends $45M cash on an un­known Berke­ley spin­out
Even as two of the first gen­er­a­tion of CRISPR com­pa­nies have shown pow­er­ful re­sults in the clin­ic, they've faced a grow­ing threat: new tech­nolo­gies such as base and prime edit­ing that can con­duct more ver­sa­tile and po­ten­tial­ly safer edit­ing.
In­tel­lia, which last year be­came the first com­pa­ny to show CRISPR can work di­rect­ly in pa­tients, is hop­ing that a lit­tle-known start­up can help it stay on the cut­ting edge. On Thurs­day it an­nounced a buy­out of a tiny and ef­fec­tive­ly un­known Berke­ley spin­out called Rewrite Ther­a­peu­tics for $45 mil­lion cash and $155 mil­lion in mile­stones that In­tel­lia claims can do a host of ge­net­ic ed­its cur­rent­ly lim­it­ed to prime edit­ing and a cou­ple oth­er tech­nolo­gies.
"At In­tel­lia, we have built the in­dus­try's broad­est and deep­est genome edit­ing plat­form by stay­ing at the fore­front of new tech­niques, while al­so ex­tend­ing the ca­pa­bil­i­ties of CRISPR/Cas9 edit­ing to make pre­cise­ly tar­get­ed changes to DNA," CEO John Leonard said in a state­ment. Rewrite of­fers In­tel­lia "new pos­si­bil­i­ties and the po­ten­tial to tar­get dis­eases be­yond those cur­rent­ly be­ing ex­plored in our pipeline."
Shahram Seyedin-Noor, head of Civ­i­liza­tion Ven­tures — the VC that seed­ed Rewrite — claimed the com­pa­ny is a "kind of CRISPR 2.0," the same moniker of­ten ap­plied to base and prime edit­ing but with po­ten­tial im­prove­ments on both.
That's no small boast: Prime edit­ing caused a me­dia fren­zy when Har­vard pro­fes­sor David Liu and his post­doc An­drew An­za­lone pub­lished it in Oc­to­ber 2019. A hand­ful of blue-chip VCs poured $315 mil­lion in­to a new start­up fo­cused on turn­ing the tech in­to ther­a­pies.
Prime al­lowed re­searchers to ma­nip­u­late DNA in ways no oth­er sys­tem had: chang­ing any let­ter of DNA in­to any oth­er and mak­ing com­plex changes, such as large in­ser­tions and dele­tion.
It is al­so a com­plex and un­wieldy sys­tem, dif­fi­cult to work with and dif­fi­cult to fit in­side the vi­ral vec­tors some­times used to de­liv­er oth­er CRISPR sys­tems. (Al­though im­prove­ments are be­ing made.)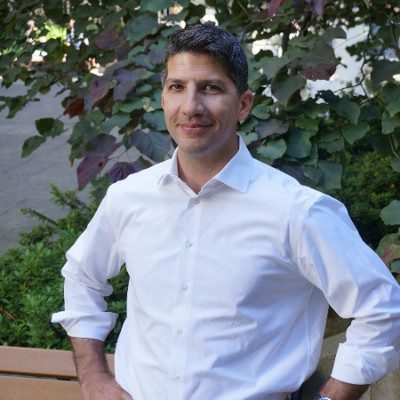 Shahram Seyedin-Noor
Seyedin-Noor claims Rewrite's tech­nol­o­gy al­lows it to be snuck in­side a vi­ral vec­tor or lipid nanopar­ti­cle, al­though he didn't elab­o­rate on how. His­tor­i­cal­ly, re­searchers have some­times fit CRISPR sys­tems in­to vi­ral vec­tors, by break­ing it apart and putting it in­to two dif­fer­ent vec­tors, but that tends to make the sys­tem less ef­fi­cient.
It can al­so, they say, work in non-di­vid­ing cells such as those in the ner­vous sys­tem, where Seyedin Noor said can be dif­fi­cult to get prime edit­ing to work.
"That's pret­ty large," said Seyedin-Noor. It "adds a whole area of ther­a­peu­tics that's un­touched right now."
Liu's lab, how­ev­er, did show ef­fi­ca­cy in neu­rons in their orig­i­nal 2019 pa­per. In a Na­ture Gene Ther­a­py re­view of the field last year, two re­searchers, Ja­nine Schofield and Patrick T. Har­ri­son, not­ed prime edit­ing was par­tic­u­lar­ly im­por­tant be­cause it showed pre­cise ge­net­ic sub­sta­tions in non-di­vid­ing cells, "al­beit at low fre­quen­cy."
And for now, Rewrite's claims are just that. Un­like Prime, Rewrite Ther­a­peu­tics' tech­nol­o­gy re­mains un­pub­lished.
Its founders, how­ev­er, have re­leased ear­li­er it­er­a­tions of the work, al­beit for an en­tire­ly dif­fer­ent ap­pli­ca­tion.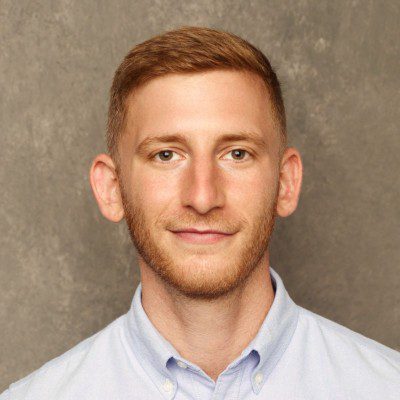 Shakked Halperin
In 2018, Rewrite co-founder and CEO Shakked Halperin and his then-ad­vi­sor David Schaf­fer pub­lished in Na­ture a CRISPR-based sys­tem that al­lowed re­searchers to tar­get a 750-let­ter stretch in the genome and in­tro­duce se­mi-ran­dom mu­ta­tions at that spot. At the time, though, they demon­strat­ed it not as a way to ed­it genes in pa­tients but to has­ten and re­fine di­rect­ed evo­lu­tion — a No­bel Prize-win­ning tech­nique for con­duct­ing ba­sic re­search and for de­sign­ing use­ful pro­teins.
In­tel­lia was qui­et about how it would use the tech­nol­o­gy, but they've long hint­ed at plans be­yond Cas9. Al­though their head­line-grab­bing amy­loi­do­sis tri­al last year and the rest of their list­ed pipeline us­es clas­sic Cas9, they've al­so be­gun de­sign­ing and pub­licly pre­sent­ing base ed­i­tors.
No word yet on how they'll use those, ei­ther.
The ar­ti­cle has been up­dat­ed to clar­i­fy lan­guage on dif­fer­ence be­tween rewrite's tech­nol­o­gy and prime edit­ing.