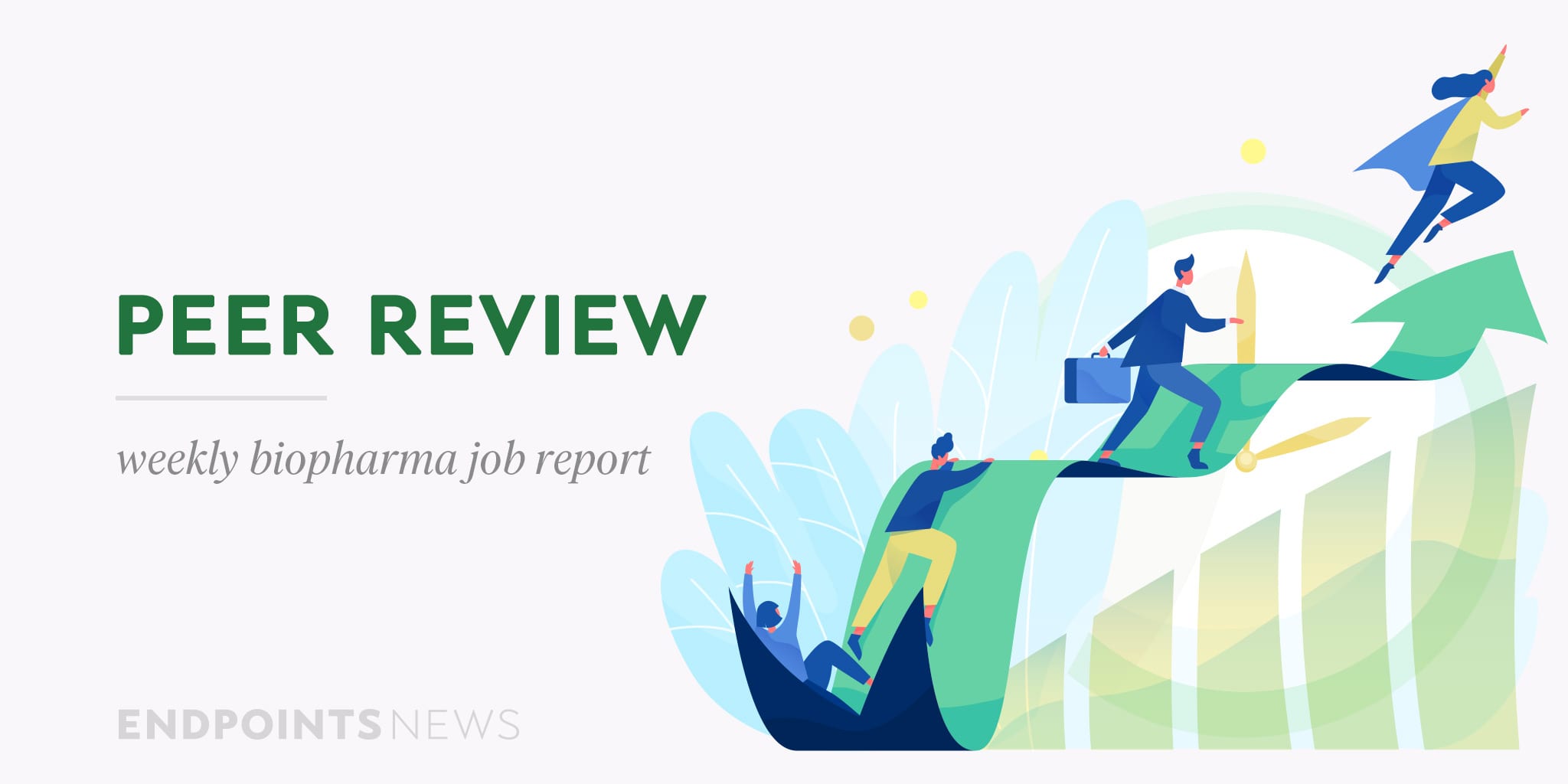 Seer adds ex-FDA chief Mark Mc­Clel­lan to the board; Her­cules Cap­i­tal makes it of­fi­cial for new CEO Scott Bluestein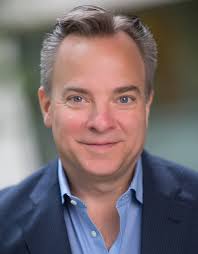 Mark Mc­Clel­lan
→ On the same day it an­nounced a $17.5 mil­lion Se­ries C, life sci­ences and health da­ta com­pa­ny Seer un­veiled that it had lured for­mer FDA com­mis­sion­er and ex-CMS ad­min­is­tra­tor Mark Mc­Clel­lan on to its board. "Mark's deep un­der­stand­ing of the health care ecosys­tem and vi­sion­ary in­sights on pol­i­cy re­form will be cru­cial in in­form­ing our think­ing as we work to bring our liq­uid biop­sy and life sci­ences prod­ucts to mar­ket," said Seer chief and founder Omid Farokhzad in a state­ment.
→ Re­mem­ber when Her­cules Cap­i­tal part­ed ways with Manuel Hen­riquez af­ter the CEO had been sin­gled out as a prin­ci­pal play­er in the big col­lege cheat­ing scan­dal known as Op­er­a­tion Var­si­ty Blues? Scott Bluestein, then chief in­vest­ment of­fi­cer, stepped up to as­sume the du­ties ad in­ter­im. Four months lat­er, the firm has de­cid­ed to make that ap­point­ment per­ma­nent, leav­ing him in charge of an in­vest­ment op­er­a­tion that's been known for its in­volve­ment with um­brel­la-style biotech groups like Vivek Ra­maswamy's My­ovant and Neil Ku­mar's Bridge­Bio.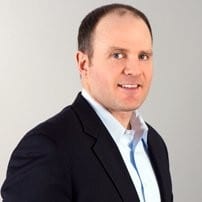 Scott Bluestein
→ Hav­ing built Pan­dion Ther­a­peu­tics up from a $58 mil­lion Se­ries A through an ear­ly R&D strat­e­gy to the cusp of clin­i­cal stud­ies, An­tho­ny Coyle is pass­ing the reins on. Rahul Kakkar, the new CEO, will work shoul­der-to-shoul­der with Jo Viney, who's adding pres­i­dent to her cur­rent CSO ti­tle. Viney and Coyle are both founders of the Cam­bridge, MA-based biotech, which is work­ing on bis­pe­cif­ic an­ti­bod­ies de­signed to treat au­toim­mune dis­eases via tar­get­ed, lo­cal­ized mod­u­la­tion of the im­mune sys­tem. Bring­ing some fresh start­up ex­pe­ri­ence from Cor­vidia Ther­a­peu­tics, Kakkar will now lead the tran­si­tion in­to the next stage. SR One alum Vikas Goy­al is al­so join­ing as SVP of busi­ness de­vel­op­ment, hav­ing tak­en a deep look at the com­pa­ny on the in­vestor side of the ta­ble.
→ For­mer Im­munomedics CEO Michael Pehl has emerged on the oth­er side of the At­lantic, tak­ing on an­oth­er can­cer chal­lenge as the new chief of GEMoaB. From the biotech's head­quar­ters in Dres­den, Ger­many, Pehl will steer the de­vel­op­ment of its next-gen im­munother­a­pies de­signed to tone down tox­i­c­i­ties by fine-tun­ing the cells. Be­fore his ill-fat­ed stint at Im­munomedics — taint­ed by an FDA re­jec­tion and re­ports about a breach of da­ta in­tegri­ty — Pehl en­joyed a sol­id run as Cel­gene's pres­i­dent of on­col­o­gy.
→ As Copen­hagen-based Or­p­hazyme gets se­ri­ous about fil­ing its Nie­mann-Pick dis­ease type C treat­ment for ap­proval, it's looped in a new leader well versed in drug launch­es. Kim Strat­ton takes over from An­ders Hins­by, who's been lead­ing the biotech as CEO since co-found­ing it a decade ago. A No­var­tis vet, Strat­ton was most re­cent­ly the in­ter­na­tion­al com­mer­cial head Shire's spe­cial­ty and rare dis­ease port­fo­lio — giv­ing her in­sight in­to or­phan drug de­vel­op­ment across the UK, US, Eu­rope and emerg­ing mar­kets. The suc­ces­sion will of­fi­cial­ly take place in Oc­to­ber.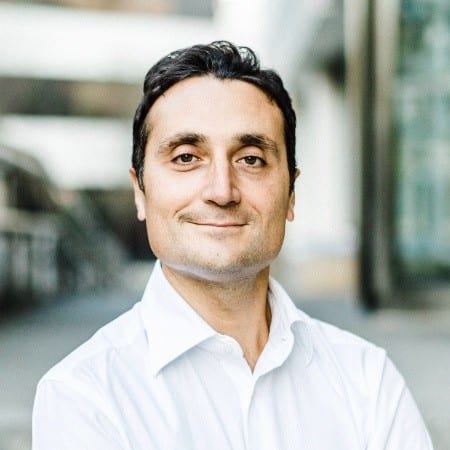 Nel­lo Main­olfi
→ Nel­lo Main­olfi is step­ping up his lead­er­ship role at Kymera Ther­a­peu­tics, as Lau­rent Au­doly pur­sues an­oth­er ven­ture idea. With the pro­mo­tion to pres­i­dent, Main­olfi — a co-founder and the cur­rent CSO — is on­ly as­sum­ing half of Au­doly's job. The com­pa­ny is search­ing for a new CEO while al­so wel­com­ing West­field man­ag­ing part­ner Bruce Ja­cobs as CFO. The shake­up comes weeks af­ter Au­doly and Main­olfi inked a $70 mil­lion deal with Ver­tex to de­ploy the small­er play­er's pro­tein degra­da­tion tech for vague but de­cid­ed­ly next-gen us­es. The duo had found­ed the start­up to­geth­er with the bless­ing of At­las Ven­ture, where Au­doly was en­tre­pre­neur-in-res­i­dence.
→ Nav­i­tor is ready to send its mTORC path­way ac­ti­va­tors in­to the clin­ic, and James "Randy" Owen will be their man for the task. As the biotech's first CMO, Owen is first tasked with clin­i­cal and reg­u­la­to­ry de­vel­op­ment NV-5138 for treat­ment-re­sis­tant de­pres­sion. In the same role at Aca­dia Phar­ma, he'd helped ad­vance the Parkin­son's psy­chosis drug known as Nu­plazid, or pi­ma­vanserin — an ex­pe­ri­ence he's ex­pect­ed to lever­age in his new gig.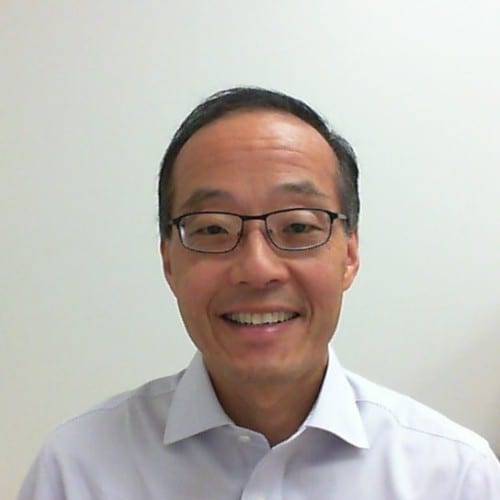 David Chang
→ Ca­balet­ta Bio — fo­cused on the dis­cov­ery and de­vel­op­ment of cell ther­a­pies for B cell-me­di­at­ed au­toim­mune dis­eases — wel­comes au­toim­mune clin­i­cal drug de­vel­op­ment ex­pert, David Chang, in­to its ranks as the com­pa­ny's CMO. Chang hops on board af­ter a stint as SVP and head of in­flam­ma­tion, au­toim­mu­ni­ty and neu­ro­science, glob­al med­i­cines de­vel­op­ment at As­traZeneca. He was the vice pres­i­dent and head of im­muno-in­flam­ma­tion, clin­i­cal de­vel­op­ment at GSK and has served at Mer­ck and Wyeth ear­li­er in his ca­reer.
→ Vac­citech brings Mariem Charafed­dine on board as its CMO to over­see the de­vel­op­ment of its grow­ing clin­i­cal pipeline of T Cell-in­duc­ing vi­ral vec­tor vac­cines. Charafed­dine joins the com­pa­ny af­ter a six-year stint at Ab­b­vie as their med­ical di­rec­tor for phar­ma­covig­i­lance and pa­tient safe­ty sci­ences, in­fec­tious dis­eases and neu­ro­sciences. Pri­or to her time at Ab­b­vie, Charafed­dine served at Hoff­mann-La Roche/Genen­tech.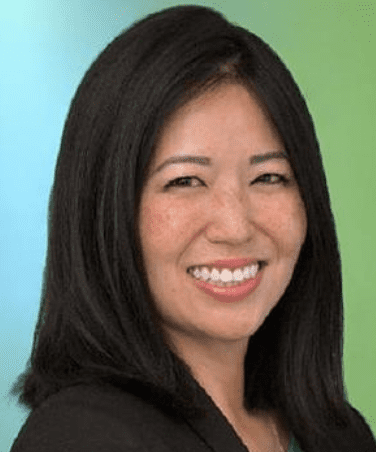 Mariem Charafed­dine
→ Parvus Ther­a­peu­tics — fo­cused on the de­vel­op­ment and com­mer­cial­iza­tion of Navacim ther­a­peu­tics tar­get­ing au­toim­mune and oth­er in­flam­ma­to­ry dis­eases — added some new faces to its board of di­rec­tors and lead­er­ship team. Hugh Young Rien­hoff joined as the com­pa­ny's chair­man of the board, Charles John­son was ap­point­ed to the board and Alain Del­cayre hopped on as se­nior vice pres­i­dent of re­search.
Rien­hoff is the CEO of Ima­go Bio­sciences, his fourth start-up. Pri­or to his po­si­tion at Ima­go, Rien­hoff was the CEO of Fer­roKin Bio­sciences (lat­er ac­quired by Shire in 2012). He has al­so served as the di­rec­tor at Abing­worth Man­age­ment in Lon­don and as a part­ner at New En­ter­prise As­so­ci­ates. John­son, most re­cent­ly, served as the CMO of Neu­rotech and pri­or to that was the vice pres­i­dent of glob­al med­ical af­fairs at Ver­tex. He's al­so had stints at In­spire Phar­ma­ceu­ti­cals, APT Phar­ma­ceu­ti­cals and Genen­tech. Del­cayre is cred­it­ed as VP of re­search and de­vel­op­ment at Anosys with the co-dis­cov­ery of Ex­o­some Dis­play — a tech­nique to ma­nip­u­late ex­o­some pro­tein con­tent — with his team.
→ Cell ther­a­py com­pa­ny Im­mu­soft has man­aged to snag Am­gen's $AMGN for­mer head of bi­o­log­ics Robert Hayes as its chief sci­en­tif­ic of­fi­cer. The Seat­tle-based firm has de­vel­oped a tech­nol­o­gy en­gi­neered to in­sert func­tion­al genes in­to im­mune cells us­ing a non-vi­ral vec­tor. Its lead ther­a­py is de­signed to help pa­tients with a rare, lethal child­hood ge­net­ic dis­ease that af­fects the body's abil­i­ty to pro­duce an es­sen­tial en­zyme that helps to break down long-chain sug­ars in­side cells.
→ Leslie Dan steps down from the board of di­rec­tors of Sesen Bio — fo­cused on the de­vel­op­ment of tar­get­ed fu­sion pro­tein ther­a­peu­tics for the treat­ment of pa­tients with can­cer — and in­to re­tire­ment. With his re­tire­ment the board will now con­sist of five di­rec­tors, four of whom are in­de­pen­dent. Dan start­ed his ca­reer in the phar­ma­ceu­ti­cal in­dus­try in 1964 as the founder of Novopharm, one of Cana­da's largest gener­ic phar­ma­ceu­ti­cal com­pa­nies with about $750 mil­lion in rev­enue and over 3,000 em­ploy­ees (lat­er be­com­ing a part of Te­va Phar­ma­ceu­ti­cal in 2000). Af­ter Novopharm, Dan found­ed Viven­tia Bio, which was lat­er sold to Sesen in 2016.
→ San­jay Pa­tel is step­ping up to suc­ceed Tama­ra Sey­mour, who has served as the in­ter­im CFO, as CFO at Im­mu­nic — a com­pa­ny fo­cused on the de­vel­op­ment of oral ther­a­pies for the treat­ment of chron­ic in­flam­ma­to­ry and au­toim­mune dis­eases. Pa­tel comes from the same po­si­tion at Pernix Ther­a­peu­tics, where he helped in sourc­ing and ex­e­cut­ing ac­qui­si­tions in ex­cess of $600 mil­lion and rais­ing more that $460 mil­lion in var­i­ous fi­nanc­ing trans­ac­tions. Pa­tel has had stints at Can­tor Fitzger­ald, the William J Clin­ton Foun­da­tion, and at Cowen and Com­pa­ny.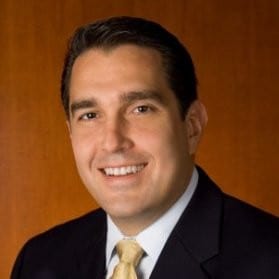 Max Don­ley
→ Au­rinia — cur­rent­ly de­vel­op­ing its in­ves­ti­ga­tion­al drug, vo­closporin for the treat­ment of Lu­pus Nephri­tis, Fo­cal Seg­men­tal Glomeru­loscle­ro­sis and Dry Eye Syn­drome — strength­ened its se­nior man­age­ment team with the ad­di­tion of Max Don­ley as ex­ec­u­tive vice pres­i­dent of in­ter­nal op­er­a­tions and Glenn Schul­man as SVP of cor­po­rate com­mu­ni­ca­tions and in­vestor re­la­tions. Most re­cent­ly, Don­ley led hu­man re­sources, in­for­ma­tion tech­nol­o­gy and fa­cil­i­ties at Senseon­ics. Pri­or to that, he served at Su­cam­po Phar­ma­ceu­ti­cals and Med­Im­mune. Schul­man jumps on board af­ter a stint as cor­po­rate com­mu­ni­ca­tions and in­vestor re­la­tions at Achillion Phar­ma­ceu­ti­cals and pre­vi­ous­ly, has served at Cura­Gen.
→ Mary­land-based biotech­nol­o­gy com­pa­ny, Im­mu­nom­ic Ther­a­peu­tics, has ap­point­ed An­drew Eisen as VP, Clin­i­cal De­vel­op­ment. Eisen joined the com­pa­ny with ex­pe­ri­ence from roles at Rex­ahn Phar­ma­ceu­ti­cals, Acor­da Ther­a­peu­tics, Ei­sai On­col­o­gy Prod­uct Cre­ation Sys­tems, Dai­ichi-Sankyo Phar­ma De­vel­op­ment and Cura­Gen.
→ Daniel Wal­lace has joined the board of di­rec­tors of Lu­pus Ther­a­peu­tics. Wal­lace is the med­ical di­rec­tor of the Wal­lace Rheumat­ic Study Cen­ter and as­so­ciate di­rec­tor of the Rheuma­tol­ogy Fel­low­ship Pro­gram at Cedars-Sinai in Los An­ge­les. Wal­lace has over 40 years of ex­pe­ri­ence and has been in­volved in more than 50 clin­i­cal tri­als and is cur­rent­ly con­duct­ing six tri­als.