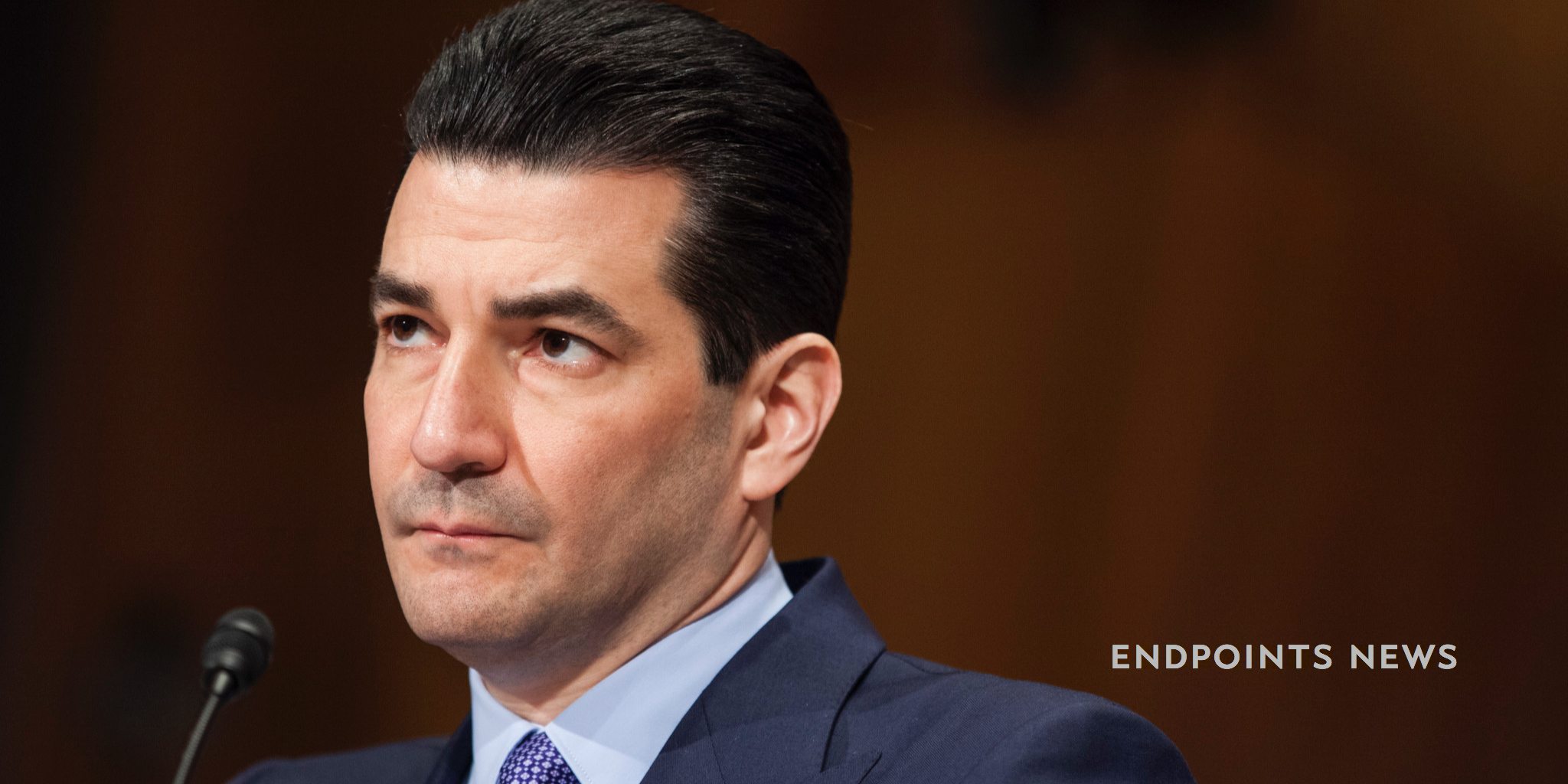 ---
Scott Gottlieb has taken another big step down the road to his confirmation as the country's next FDA commissioner. The Senate's Health, Education, Labor and Pensions Committee voted in favor of his nomination Thursday morning, with the lawmakers splitting down party lines.
The committee vote — 14 to 9 in favor — now shifts the focus to the final Senate vote, which should set up a quick swearing-in sometime in May, depending on the legislative maneuvering around high-profile issues like tax and healthcare reform.
Once the nomination does get to the Senate floor, you can expect to hear the same basic arguments for and against Gottlieb.
"Dr. Gottlieb has been through an exhaustive vetting process," noted Lamar Alexander (R-TN) this morning. He's agreed to recuse himself from actions regarding a long list of biopharma companies he's worked with, and received a clean bill of health on his ethics review. And Alexander was happy to endorse Gottlieb's work in the industry.
"If you're going to the hospital for brain surgery you might want a doctor that knew something about brain surgery," he said. "I think we should step back and recognize that we need in our government people with experience in the types of industries and agencies they're in charge of."
Patty Murray (D-WA), though, wasn't having it. While she said she was encouraged by Gottlieb's commitment to the gold standard in drug R&D and post-approval market surveillance of medical devices, he also provided frequently vague answers to questions, or simply avoided them
"I have grown increasingly concerned that he can lead the FDA in an unbiased way," said the Senator. Gottlieb used his public platform to support companies he has invested in or held positions with. And she repeated earlier accusations about Gottlieb's "unprecedented" conflicts of interest.
The Democrats, though, don't have the votes to stop the process.
---
The best place to read
Endpoints News

? In your inbox.

Comprehensive daily news report for those who discover, develop, and market drugs. Join 51,200+ biopharma pros who read Endpoints News by email every day.

Free Subscription
---
---
---