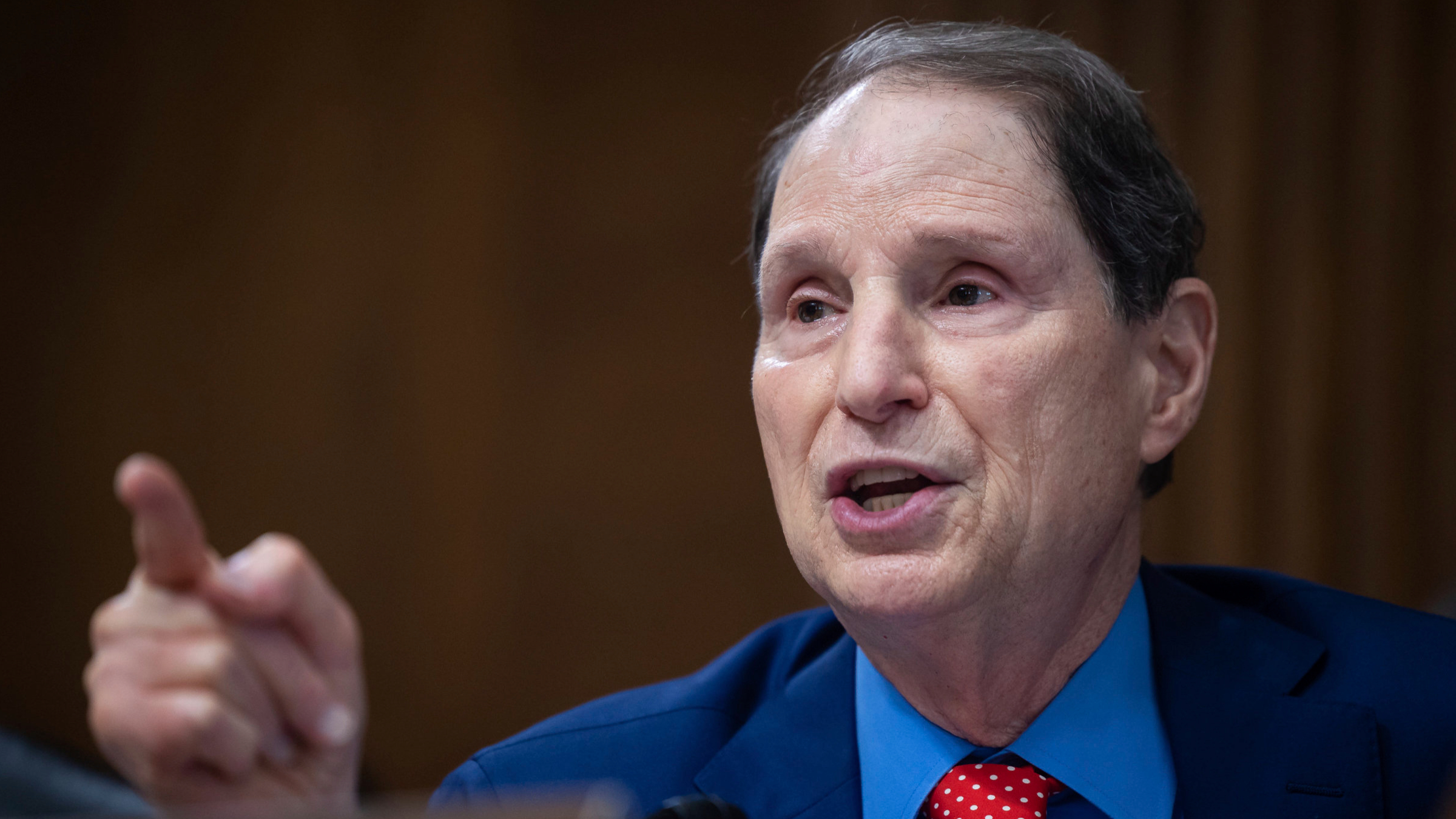 Senate Finance Chair Ron Wyden (D-OR) (Francis Chung/E&E News/POLITICO via AP Images)
Sen­ate Fi­nance chair goes af­ter Am­gen again on US tax­es, ask­ing for pay­ment specifics
Sen­ate Fi­nance Chair Ron Wyden is ask­ing Am­gen again for more in­for­ma­tion on its fi­nan­cials as he con­tin­ues to dig in­to the way phar­ma com­pa­nies use sub­sidiaries in low- or ze­ro-tax coun­tries to low­er their bills.
The De­mo­c­rat sen­a­tor from Ore­gon said to­day that he sent Am­gen a fi­nal re­quest for "vol­un­tary com­pli­ance" to pro­vide spe­cif­ic in­for­ma­tion on Am­gen's fi­nan­cials. The let­ter, ad­dressed to Am­gen CEO Robert Brad­way, asked him to ex­plain how Am­gen paid a low­er tax rate than the stan­dard cor­po­rate tax rate in the US of 21%.
"Am­gen paid an ef­fec­tive tax rate of 12.1 per­cent in 2018, 14.2 per­cent in 2019, 10.7 per­cent in 2020 and 12.1 per­cent in 2021," Wyden wrote.
The sen­a­tor's let­ter al­so not­ed that the sen­a­tor is look­ing at sales of En­brel, an Am­gen arthri­tis drug that booked more than $4 bil­lion in US sales last year. The let­ter con­tin­ues, claim­ing that in­come from En­brel and oth­er drugs ap­pears to be re­port­ed in coun­tries out­side the US for tax pur­pos­es.
More specif­i­cal­ly, Wyden said that Am­gen gen­er­at­ed 70% of its over­all sales in the US, yet on­ly re­port­ed 28% of pre-tax in­come in the US.
It was al­so not­ed that the IRS is claim­ing that Am­gen moved $24 bil­lion in in­come to en­ti­ties in Puer­to Ri­co to save sev­er­al bil­lion dol­lars in US fed­er­al tax­es. The WSJ re­port­ed ear­li­er this year that the fed­er­al agency is look­ing to have Am­gen pay $10.7 bil­lion in back tax­es and penal­ties.
Am­gen caught Wyden's eye af­ter he sent a let­ter to the phar­ma back in Au­gust and asked for in­for­ma­tion on its fi­nan­cials in his con­tin­u­ing in­ves­ti­ga­tion that has touched oth­er phar­ma com­pa­nies too — in­clud­ing the likes of Mer­ck, Ab­b­Vie and Bris­tol My­ers Squibb.
"While Am­gen re­spond­ed to the Au­gust let­ter and has en­gaged with the com­mit­tee, it re­fused to pro­vide spe­cif­ic in­for­ma­tion re­lat­ed to pre-tax earn­ings, prof­it mar­gins, and tax paid in the Unit­ed States," Wyden's of­fice said in a state­ment Thurs­day.
Wyden is ask­ing Am­gen for a litany of spe­cif­ic tax da­ta, in­clud­ing break­downs of pre-tax earn­ings and agree­ments with Puer­to Ri­co en­ti­ties, by De­cem­ber 21.
An Am­gen spokesper­son tells End­points News that "Am­gen has co­op­er­at­ed vol­un­tar­i­ly with the Com­mit­tee's re­quests and re­mains com­mit­ted to work­ing with the Com­mit­tee sub­ject to ap­pro­pri­ate treat­ment of its con­fi­den­tial tax in­for­ma­tion. Be­cause Am­gen is cur­rent­ly in lit­i­ga­tion with the In­ter­nal Rev­enue Ser­vice (IRS), there are lim­i­ta­tions on the in­for­ma­tion the com­pa­ny can pro­vide. More­over, much—if not all—of the in­for­ma­tion re­quest­ed is avail­able to the Com­mit­tee through ap­pro­pri­ate process, as en­act­ed by Con­gress."