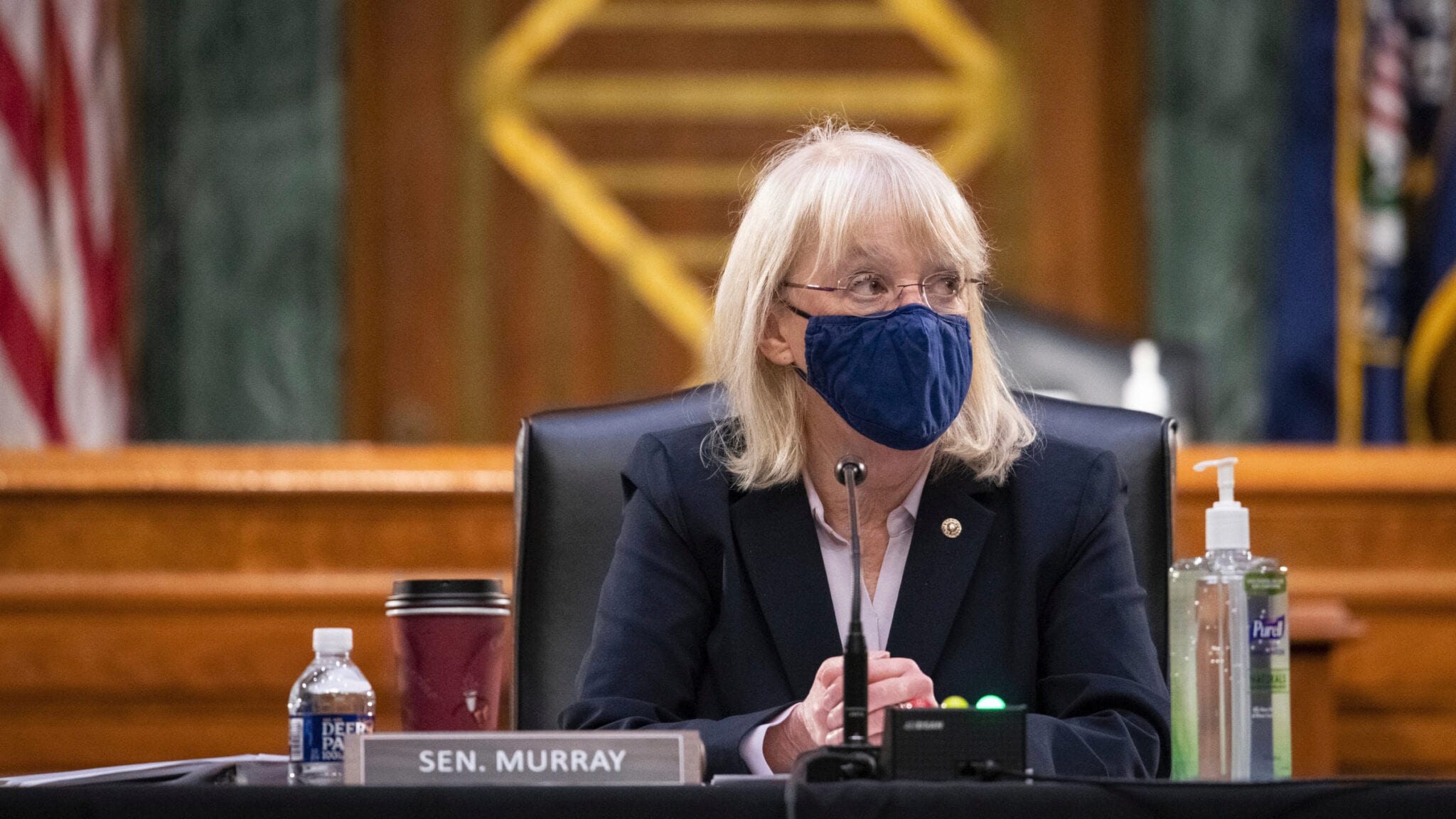 Committee Chair Patty Murray (D-WA) (Graeme Sloan/Sipa USA)(Sipa via AP Images)
Sen­a­tors grill in­dus­try groups over FDA user fee agree­ments to fund the agency through 2027
Mem­bers of the Sen­ate health com­mit­tee on Tues­day fired off ques­tions at drug in­dus­try reps in the first of two hear­ings to deal with the lat­est five-year fund­ing agree­ments that Con­gress has to re-au­tho­rize by the end of Sep­tem­ber and that the FDA re­lies on to re­view new drug, gener­ic drug, bi­o­log­ic and biosim­i­lar ap­pli­ca­tions.
Com­mit­tee Chair Pat­ty Mur­ray (D-WA) made clear in her open­ing re­marks that the FDA has done a su­pe­ri­or job, par­tic­u­lar­ly when it's come to the pan­dem­ic, liv­ing up to its "gold stan­dard" tagline, but "FDA doesn't run on grat­i­tude."
Now in its sev­enth it­er­a­tion, Pre­scrip­tion Drug User Fee Act or PDU­FA has mor­phed in­to a way to pro­vide ad­di­tion­al rev­enue to the agency so it can hire more staff, im­prove its sys­tems and es­tab­lish a bet­ter-man­aged, more re­li­able re­view process to make im­por­tant drugs avail­able to pa­tients soon­er.
While the FDA's re­mit doesn't in­clude drug pric­ing, Mur­ray stressed the need to fight sky­rock­et­ing health costs and stop com­pa­nies from deny­ing gener­ics and biosim­i­lars ac­cess to the mar­ket.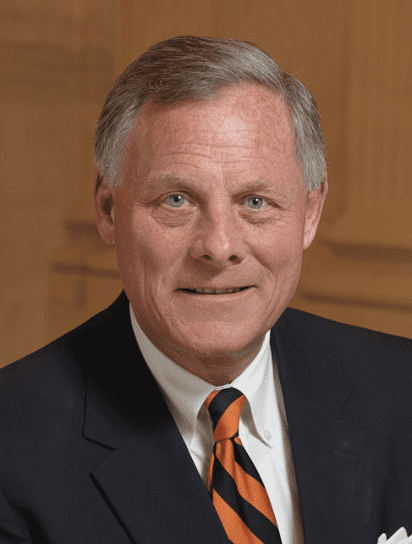 Richard Burr
But on the oth­er side of the aisle, rank­ing mem­ber Richard Burr (R-NC) ques­tioned the need for these ever-ex­pand­ing user fee agree­ments, which pro­vide for the ma­jor­i­ty of the FDA's to­tal fund­ing. In 1993, he not­ed, PDU­FA was first au­tho­rized and in­clud­ed on­ly about $35 mil­lion for FDA. To­day, the agree­ment is worth more than $1 bil­lion.
Burr stressed that the FDA has con­tin­ued to see in­creas­es in fund­ing with each new -UFA reau­tho­riza­tion, even as the FDA has strug­gled to meet cer­tain agreed-to goals, in­clud­ing those around sched­ul­ing meet­ings and staffing up.
Much of this round's new fund­ing will go to­ward hir­ing more FDA staff, Burr not­ed, and while the FDA is com­mit­ting to 884 new hires over the next 5 years, the agency still has around 700 va­can­cies out­stand­ing.
CDER Di­rec­tor Pa­trizia Cavaz­zoni yes­ter­day al­so called on Con­gress to pro­vide more funds for ad­di­tion­al hires af­ter a spike in staff loss­es last sum­mer.
"The FDA is in­creas­ing­ly re­mov­ing it­self from Con­gress' reach and my col­leagues should be con­cerned about this," Burr said, stress­ing that the agency should be held ac­count­able for its com­mit­ments.
Sens. Tim Kaine (D-VA) and Su­san Collins (R-ME) al­so ques­tioned in­dus­try group BIO's rep re­gard­ing the FDA's plans for a new pi­lot pro­gram to sup­port ef­fi­ca­cy end­point de­vel­op­ment for rare dis­ease drugs by of­fer­ing ad­di­tion­al en­gage­ment op­por­tu­ni­ties.
BIO CSO Carti­er Es­ham said the pi­lot will build off work the FDA has done on pi­lots re­lat­ed to mod­el-in­formed drug de­vel­op­ment and com­plex in­no­v­a­tive tri­al de­signs, and help the FDA and spon­sors con­nect on what's need­ed to sup­port the uti­liza­tion of a new end­point.
Mean­while, Pew's health care di­rec­tor Liz Richard­son told the com­mit­tee that while her NGO sup­ports the reau­tho­riza­tion of these user fee agree­ments, the FDA needs more re­sources to pro­tect pub­lic health, and should be ac­count­able to the pub­lic, not just the in­dus­try it reg­u­lates.
Oth­er sen­a­tors raised small­er, more point­ed con­cerns re­gard­ing the FDA's progress in cer­tain ar­eas.
For in­stance, Sen. Chris Mur­phy (D-CT) lament­ed the lack of new drugs to tack­le men­tal health con­di­tions over the past 8 years, while Sen. Mike Braun (R-IN) called for more of a fo­cus on the pa­tient voice.
David Gaugh, SVP at the gener­ic drug in­dus­try group, al­so ex­plained to Sen. Mag­gie Has­san (D-NH) how the lat­est GDU­FA will help in­crease gener­ic drug ap­provals as it in­cludes a pro­vi­sion that will al­low the FDA to take an "im­mi­nent ac­tion" route so as to avoid is­su­ing a com­plete re­sponse let­ter when a gener­ic drug could be ap­proved, but the agency may need an ad­di­tion­al 60 days to re­view the app.