Se­nior Ab­b­Vie li­ai­son quits job to launch neu­ro start­up, with sights set on ALS
About a year ago, Howard Berman was sit­ting in a wait­ing room at Hous­ton Methodist Hos­pi­tal with his fa­ther, who was show­ing cog­ni­tive loss. They were there to see Joseph Mas­deu, one of the lead­ing neu­rol­o­gists in the area.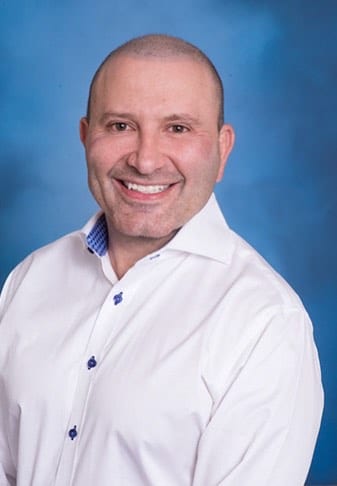 Howard Berman
"You know what?" Berman re­calls Mas­deu say­ing. "Why don't you meet with Dr. Stan Ap­pel, he's work­ing on some very in­no­v­a­tive work in the field of neu­rode­gen­er­a­tive dis­ease."
And so last spring, Berman found him­self in a pri­vate meet­ing with Ap­pel, the 86-year-old co-di­rec­tor of Hous­ton Methodist's Neu­rol­o­gy In­sti­tute, who was don­ning his icon­ic bow tie.
Ap­pel pre­sent­ed on his reg­u­la­to­ry T cell (Treg) re­search — and by the third slide, Berman was hooked. Not long af­ter, he quit his job at Ab­b­Vie and launched Coya Ther­a­peu­tics — named af­ter an is­land off Cos­ta Ri­ca — to de­vel­op Ap­pel's Treg ap­proach for ALS.
On Wednes­day, Coya un­veiled a $10 mil­lion Se­ries A to ad­vance that pro­gram and build out a pipeline.
"We want to do for ALS what peo­ple did for HIV and AIDS," Berman said: ex­tend pa­tients' lives. ALS pa­tients typ­i­cal­ly live an av­er­age of three years af­ter di­ag­no­sis, he added.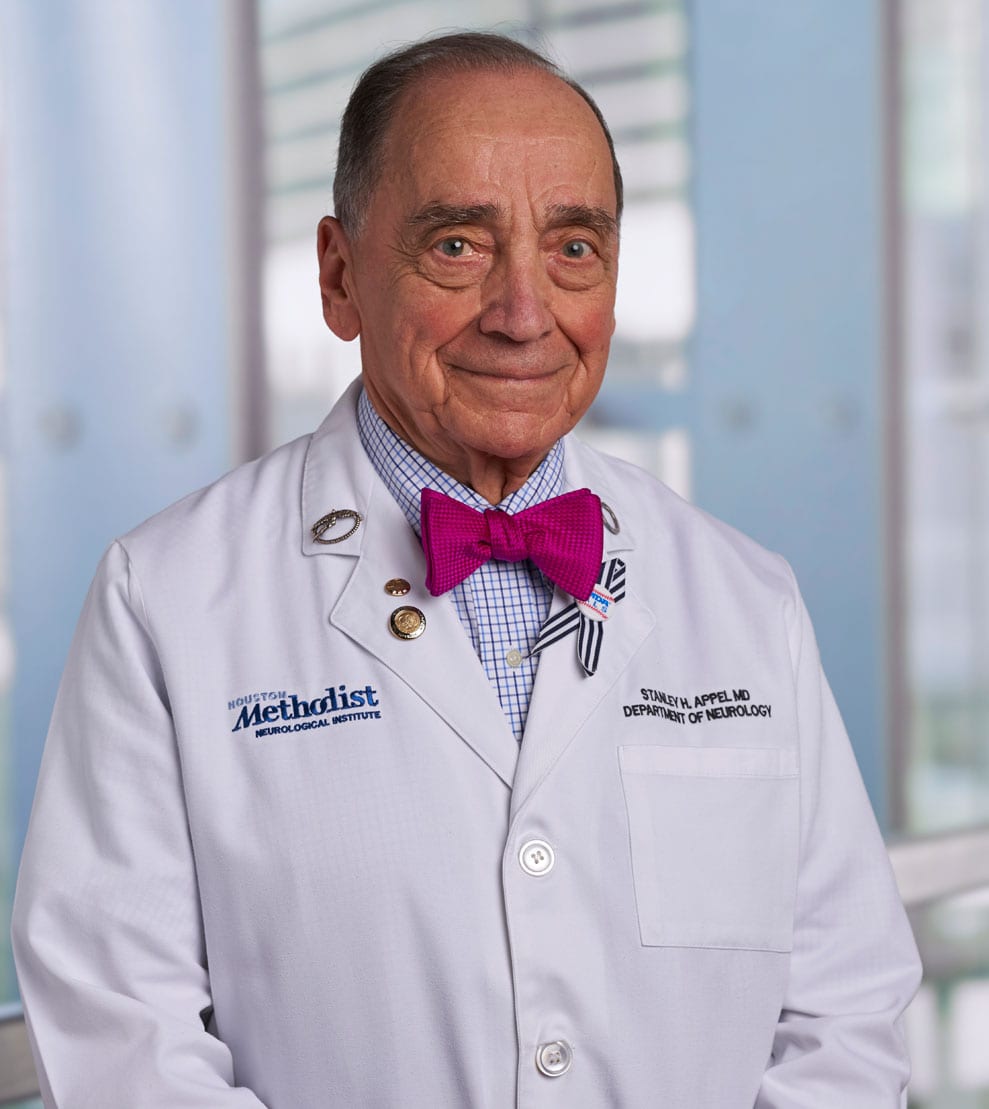 Stan­ley Ap­pel
Ap­pel and his team ob­served that many ALS pa­tients have low lev­els of Treg cells, or ones that don't func­tion prop­er­ly. Im­prov­ing the num­ber and func­tion of the Treg cells, they hy­poth­e­sized, just might slow the pro­gres­sion of dis­ease.
Many com­pa­nies have eyed Treg cell ther­a­pies in the last decade, but the rar­i­ty and plas­tic­i­ty of en­doge­nous Treg cells pose a sig­nif­i­cant chal­lenge.
Coya's process be­gins with leuka­phere­sis, or draw­ing a pa­tient's blood and iso­lat­ing the Treg cells. Then sci­en­tists add cer­tain types of agents — like ra­pamycin or IL-2 — de­signed to sta­bi­lize the Tregs and help them grow and func­tion prop­er­ly. Coya then ex­pands the cells, con­vert­ing them from mil­lions to bil­lions of Tregs, which are frozen for fu­ture use.
"What we found out is you can in­fuse the cells, (and) it stops pro­gres­sion for about a month… dur­ing the course of in­fu­sion. But when you stop the in­fu­sions, what hap­pens is the pa­tients start to de­cline again," Berman said. "It's not a one-shot deal. You need to be able to give it month­ly," he added lat­er.
Their longest cry­op­re­served cells have been frozen for a year and a half. And so far, they're still vi­able, ac­cord­ing to Berman.
Coya has al­ready con­duct­ed a Phase I tri­al, which "suc­cess­ful­ly demon­strat­ed… the safe­ty and tol­er­a­bil­i­ty of au­tol­o­gous in­fu­sions of ex­pand­ed Tregs in ALS pa­tients, with the po­ten­tial of slow­ing or halt­ing dis­ease pro­gres­sion," Ap­pel said in a state­ment.
An on­go­ing Phase II tri­al with eight pa­tients should pro­duce da­ta this June or Ju­ly, Berman added.
"We will be work­ing with the FDA to de­sign an­oth­er tri­al that will re­al­ly pro­vide, hope­ful­ly, com­pelling da­ta to bring us in­to an ap­proval process," he said.
The com­pa­ny is al­so go­ing af­ter Parkin­son's, Alzheimer's, fron­totem­po­ral de­men­tia and oth­er au­toim­mune dis­eases, as well as non-cell based ex­o­somes and small mol­e­cules.
"We're not just a cell ther­a­py com­pa­ny per sé," Berman said.