Sen­ti sci­en­tif­ic co-founder Wil­son Wong de­signs the SUPRA — a new, high per­for­mance mod­el CAR-T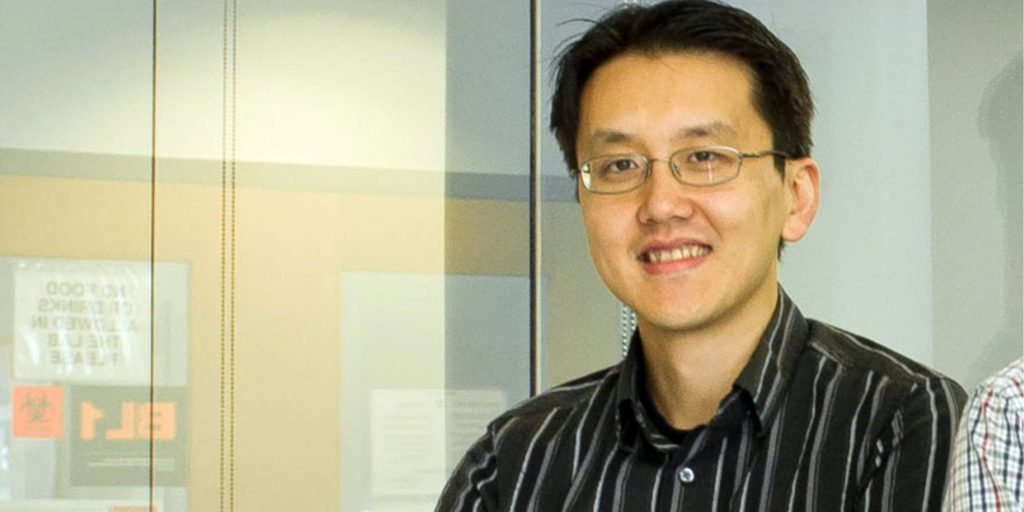 Wil­son Wong, one of the sci­en­tif­ic co-founders be­hind Tim­o­thy Lu's new syn­thet­ic bi­ol­o­gy start­up Sen­ti, has de­signed a new CAR-T that he be­lieves has the po­ten­tial to over­come some of the big is­sues that con­tin­ues to plague the first gen­er­a­tion of drugs now on the mar­ket.
And he's tricked it out with some in­ter­est­ing new fea­tures.
The Boston Uni­ver­si­ty T-cell en­gi­neer — work­ing with grad­u­ate stu­dent Jang Hwan Cho and MIT's Jim Collins, a leg­end in syn­thet­ic bio cir­cles and a men­tor to Lu — pub­lished a pa­per in Cell to­day out­lin­ing their work on the re­design, which Sen­ti will now see if it can guide to­ward the clin­ic.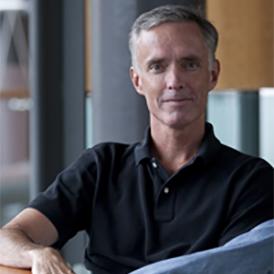 Jim Collins
Work­ing with mouse mod­els, Wong de­vised a CAR he's dubbed the SUPRA — which stands for split, uni­ver­sal and pro­gram­ma­ble. The cen­tral part of its promise is that the re­vised CAR-T is built to go af­ter two mark­ers for the dis­ease, vast­ly im­prov­ing its chance of ex­tend­ing the use of these drugs in­to hard-to-hit sol­id tu­mors while im­prov­ing the speci­fici­ty of the drug to can­cer tis­sue.
It's al­so a cus­tomiz­able ap­proach, with bet­ter built-in con­trol fea­tures that can be used to go af­ter spe­cif­ic types of blood can­cer and sol­id tu­mors.
"What's nice," he tells me, "is that you need two sig­nals to turn on the T cells, not one mag­ic bul­let. The can­cer mark­er can be less spe­cif­ic, re­ly­ing on the in­ter­sec­tion of the two."
The oth­er key in­gre­di­ent is an added adap­tive mol­e­cule which can be in­clud­ed with the treat­ment to guide the T cells to can­cer cells. With­out these adap­tive mol­e­cules, the T cell won't be ac­ti­vat­ed, he says. And as they're cleared even­tu­al­ly, you can add a fresh sup­ply to en­gi­neer a fresh re­sponse to a cho­sen tar­get.
Add it up and you gain a ba­sic on/off switch that can be used to fine tune the ac­tiv­i­ty of the ther­a­py to con­trol tox­i­c­i­ty, pre­vent­ing the kind of over­ac­tiv­i­ty that can launch a dan­ger­ous re­ac­tion in pa­tients. And you can more eas­i­ly spur a fol­lowup re­sponse to pre­vent re­laps­es.
It's pre­clin­i­cal, which means there's still plen­ty of work that would need to be done be­fore it could be test­ed in a hu­man. How long?
Maybe two years, says the sci­en­tist, "but you nev­er know."
The first two CAR-Ts on the mar­ket, Yescar­ta and Kym­ri­ah, work ac­cord­ing to a sim­ple de­sign plan, tak­ing pa­tient cells, en­gi­neer­ing them with a chimeric anti­gen re­cep­tor, and then un­leash­ing a swarm to at­tack can­cer cells.
But it's lim­it­ed, and not just by the tox­i­c­i­ty of an un­con­trolled re­ac­tion. The first gen­er­a­tion pa­tients are al­so ex­posed to re­laps­es as the ac­tiv­i­ty wears down, and adding a new half-mil­lion dol­lar ther­a­py isn't fea­si­ble.
The long-term plan is to cre­ate an off-the-shelf ther­a­py with uni­ver­sal fea­tures for each can­cer type, and the re­searchers now are ze­ro­ing in on the types of can­cers which are most like­ly to re­spond to the two-tar­get de­sign.
The grand idea here is that Wong wants to build a "pros­thet­ic im­mune sys­tem," a mas­ter con­trol tech­nol­o­gy that could pro­vide a new sys­tem that would gov­ern the im­mune re­sponse to any dis­ease, which would have a pow­er­ful and ob­vi­ous role to play on reg­u­la­to­ry T cells that sup­press an im­mune re­sponse as well as in au­toim­mune dis­eases like rheuma­toid arthri­tis.
That's a sub­stan­tial­ly big­ger vi­sion than the work on CAR-T 2.0. But these steps fol­low a longer path for Wong that he's keen to ex­plore.
Im­age: Wil­son Wong. BOSTON UNI­VER­SI­TY