Sesen Bio, af­ter years on the edge of ir­rel­e­van­cy, scores speedy re­view for long ges­tat­ing blad­der can­cer pro­gram
Af­ter years spent in the pen­ny stock range, Sesen Bio has nabbed a long-await­ed FDA re­view for its an­ti­body-drug con­ju­gate blad­der can­cer pro­gram.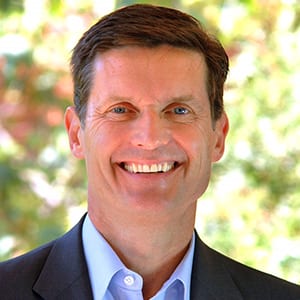 Thomas Can­nell
The FDA will give an ac­cel­er­at­ed au­dit to Sesen and its blad­der can­cer can­di­date Vicineum, an an­ti­body-drug con­ju­gate ac­quired in the com­pa­ny's buy­out of Toron­to-based Viven­tia back in 2016. Sesen is pen­ciled in for an Aug 18 PDU­FA, and there is no ad­comm on the dock­et right now, the com­pa­ny said.
"We have been meet­ing with the FDA reg­u­lar­ly for the past two years on the ap­pli­ca­tion for Vicineum," CEO Thomas Can­nell said in a state­ment. "We un­der­stand the FDA's po­si­tion and guid­ance very clear­ly and have found the re­view process to be col­lab­o­ra­tive and en­gag­ing."
News of the pri­or­i­ty re­view os­ten­si­bly pleased in­vestors, send­ing Sesen $SESN shares up more than 10% in ear­ly Tues­day trad­ing.
The idea be­hind the ex­per­i­men­tal drug is to use a re­com­bi­nant fu­sion pro­tein, at­tached to a ge­net­i­cal­ly en­gi­neered pep­tide, to tar­get spe­cif­ic anti­gens on the sur­face of tu­mor cells. It seeks out what are called ep­ithe­lial cell ad­he­sion mol­e­cule anti­gens, or Ep­CAM, that are over­ex­pressed in NMIBC and us­es the pep­tide teth­er to al­low for min­i­mal spillover tox­i­c­i­ty.
Sesen ap­plied for Vicineum to treat high-risk, BCG-un­re­spon­sive non-mus­cle in­va­sive blad­der can­cer and sub­mit­ted da­ta from a 133-pa­tient Phase III tri­al, which is still con­duct­ing the fol­low-up stage. Pa­tients in the sin­gle-arm Phase III tri­al had pre­vi­ous­ly been on BCG im­munother­a­py, a stan­dard treat­ment that doesn't al­ways work.
The most re­cent batch of ef­fi­ca­cy da­ta, which came from 93 pa­tients with can­cer that had not spread from the blad­der in­to mus­cle or oth­er tis­sue, showed the pro­gram had a com­plete re­sponse rate of 39% af­ter three months. Lat­er da­ta al­so showed com­plete re­spons­es at the 6-, 9- and 12- month pe­ri­ods. Re­spec­tive­ly, those time frames re­sult­ed in rates of 28%, 21% and 15%.
The pro­gram's safe­ty da­ta, which ap­peared to spook in­vestors three years ago when top-line re­sults were first re­leased, showed that 78% of side ef­fects were des­ig­nat­ed as Grade 1 or Grade 2. But there were four treat­ment-re­lat­ed side ef­fects not­ed at the time, in­clud­ing acute kid­ney in­jury, re­nal fail­ure and cholesta­t­ic he­pati­tis.
Those events, which sent the com­pa­ny's stock down about 23% af­ter the ini­tial an­nounce­ment, don't seem to have reg­u­la­tors wor­ried, how­ev­er.
With Tues­day's news, Sesen is prepar­ing to sub­mit da­ta to Eu­ro­pean reg­u­la­tors in the next one to two months. The com­pa­ny is al­so wait­ing to hear back from Chi­nese health au­thor­i­ties over a pos­si­ble ap­proval of their IND ap­pli­ca­tion.
Blad­der can­cer isn't the on­ly area Sesen is seek­ing to treat with Vicineum. The com­pa­ny is al­so look­ing at squa­mous cell car­ci­no­ma of the head and neck, hav­ing com­plet­ed a Phase II tri­al in the US. Sesen is al­so look­ing at Vicineum com­bi­na­tion part­ners, study­ing the pro­gram with As­traZeneca's Imfinzi in the same in­di­ca­tion as the NMIBC monother­a­py.
The can­di­date has giv­en Sesen new life af­ter its for­mer lead pro­gram failed twice and it com­plet­ed a deal to li­cense out its re­main­ing pro­gram to Roche.